With the increase in the number of altcoins, the need to store these altcoins safely is also growing.
Many cryptocurrency wallets recognize this need and make their single currency wallets capable of turning into multi-cryptocurrency wallets.
There are good chances that you, too, hold many currencies and are looking for a reliable multicurrency wallet or a safe altcoin wallet. If that is so, you are in the right place because we often review some of the best cryptocurrency wallets for you.
Choosing a wallet is not easy. It is easy to be deceived and get to use the wrong wallet, which can result in permanent loss of your funds.
So make sure you only choose the reviewed and tested wallets that have made some name for themselves in the cryptosphere. Here is the list of similar wallets that we think are reliable and vetted by us:
Best Litecoin (LTC) Wallets
Ledger Nano X
Ledger Nano S Plus
Trezor Model T
Ellipal Titan
Trust Wallet
Coinomi
Exodus
Magnum Wallet
Loaf Wallet
Electrum LTC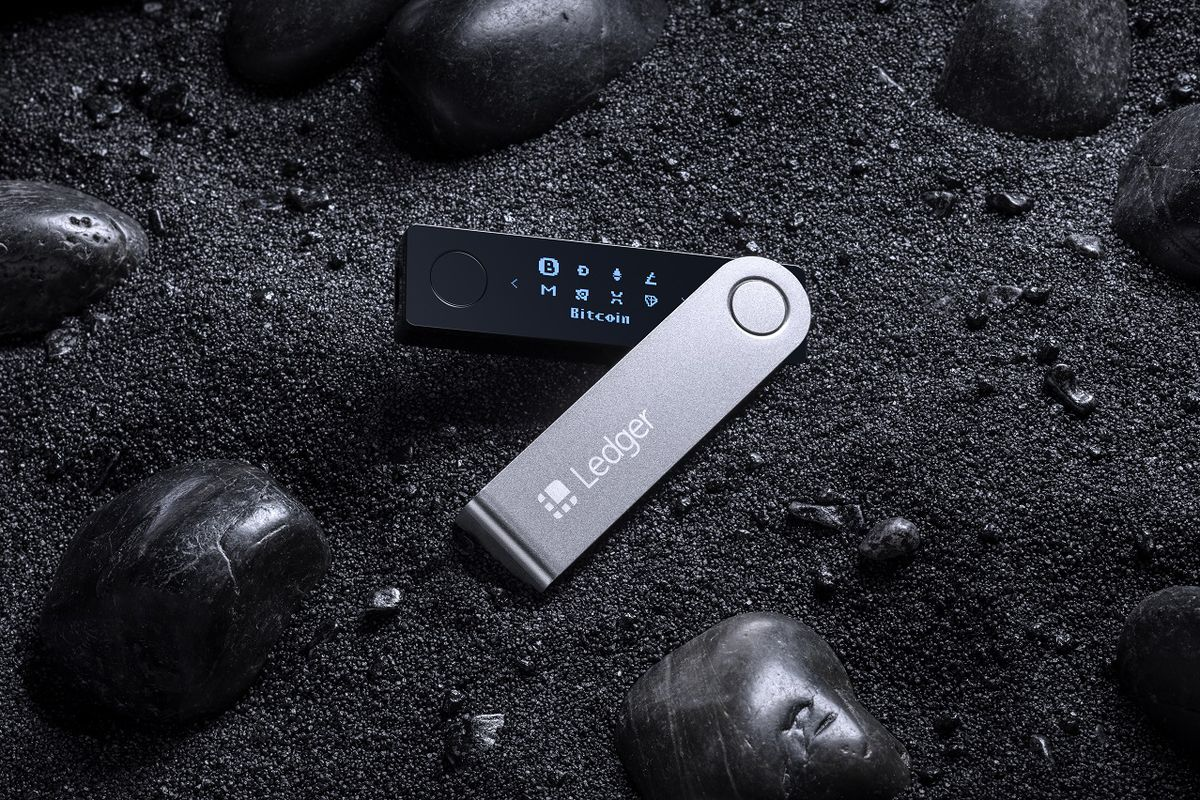 Ledger Nano X is the best multicurrency hardware wallet one can ask for !!
A hardware wallet launched in early 2019 is now rocking the market with its cutting-edge features. It's not only the features but also the security standards Ledger SAS has set for itself.
Ledger SAS is the company behind Ledger hardware devices and has been based out of France since 2015. Given that a year in crypto is like ten years, you can just imagine the amount of experience Ledger SAS has in developing solutions for crypto safety.
On the product side, Ledger Nano X offers superior design and a highly engaging user interface both on the device as well as on its software client – the Ledger Live app.
It gets better:
The device comes with Bluetooth allowing you to connect wirelessly to your iOS and Android devices so that you can play with your currencies on the go.
Additionally, Ledger Nano X is compatible with 64-bit desktop computers (Windows 8.1+, macOS 10.14+, Linux), excluding ARM Processors and Chromebooks.
Plus, Ledger Nano X is that LTC wallet capable of storing 5,500+ other cryptocurrencies as well, and you can use 100 coins at a time on the device, which is the most number of coins compared to its peers.
The hardware wallet has a rugged design made of brushed stainless steel and good-quality plastic. It comes with a 100mAh lithium-ion battery that lasts several days on a single charge.
Nano X also comes with a CC EAL5+ certification level and ST33J2M0 chipset, making it a robust and secure wallet.
This makes it the best multi-cryptocurrency wallet in the present conditions.
Lastly, it is a non-custodial wallet where you can control the ownership of all the cryptocurrencies through one seed, which is an excellent feature to have. With all these points considered, Ledger Nano X is undoubtedly the best Litecoin wallet. To know more about it, check this Ledger Nano X review.
#2. Ledger Nano S Plus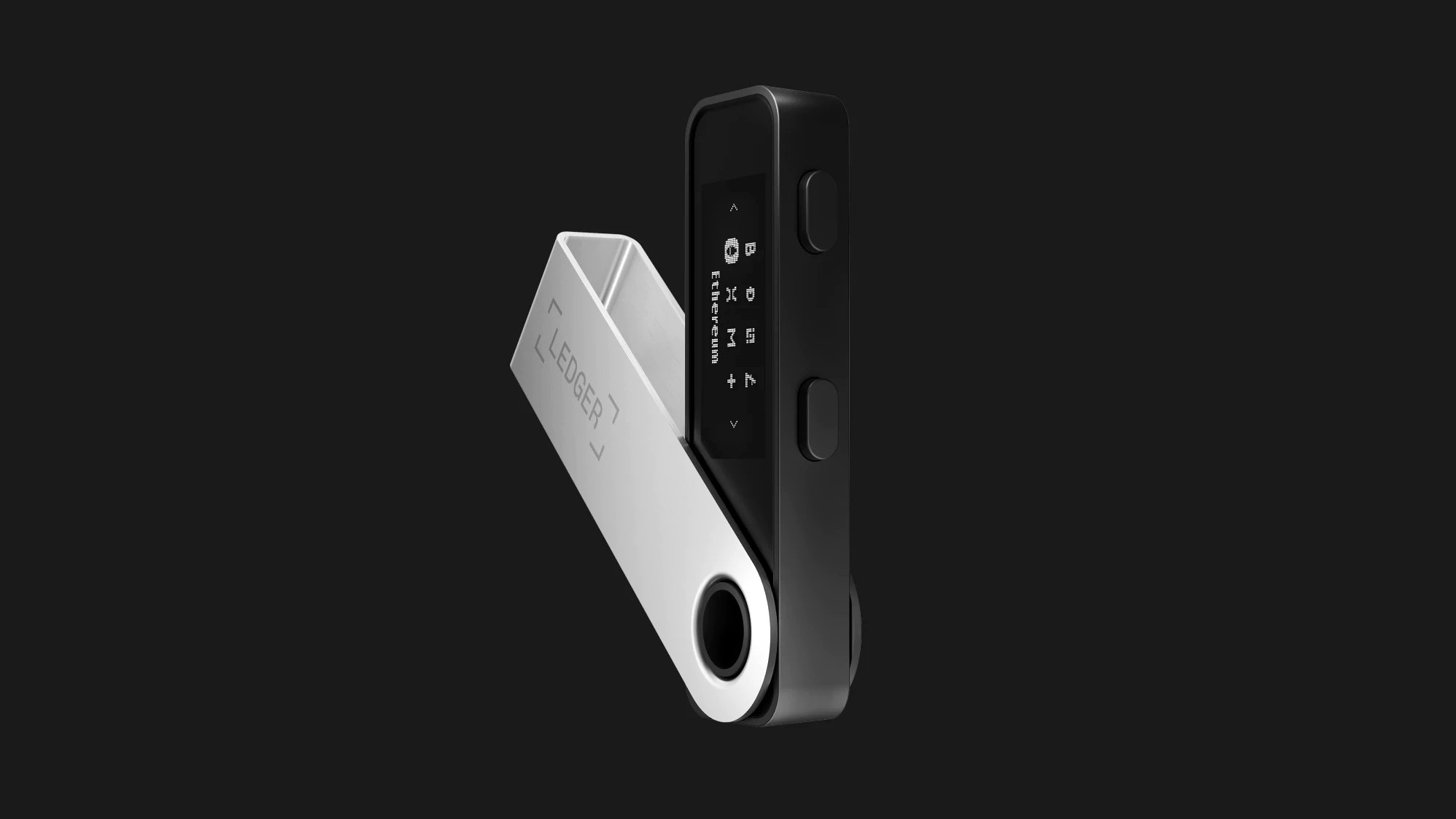 Another great option from Ledger SAS on the more affordable side is Ledger Nano S Plus.
Being more compact and cheaper in pricing, it comes with almost all the functionalities of the company's flagship model, the Nano X.
Launched so recently in April this year, despite coming at a lesser price, it supports litecoin and 5,500 plus other tokens. You can store up to 100 cryptos simultaneously and come with a rugged build as well.
Also, it comes with a 123×64 px screen and is 13g lighter than Nano X with an easier-to-carry-along design. You can also install up to 100 apps on this device.
It will be the best Litecoin wallet at this price point. What it doesn't have, though, is a battery and Bluetooth connectivity. Other than this, it has all the features like the Nano X.
It allows you to easily buy, store and trade litecoin anytime you want with the same CC EAL5+ and ST33K1M5 chipset.
It integrates with Ledger Live App seamlessly, and you can control this mobile wallet's functions and features effortlessly anytime, anywhere.
It is among the popular hardware wallets for litecoin that is also compatible with 64-bit desktop computers. It is undoubtedly a one-stop solution for all your crypto needs.
To have an overview, you can go through the comparison chart below:
#3. Trezor Model T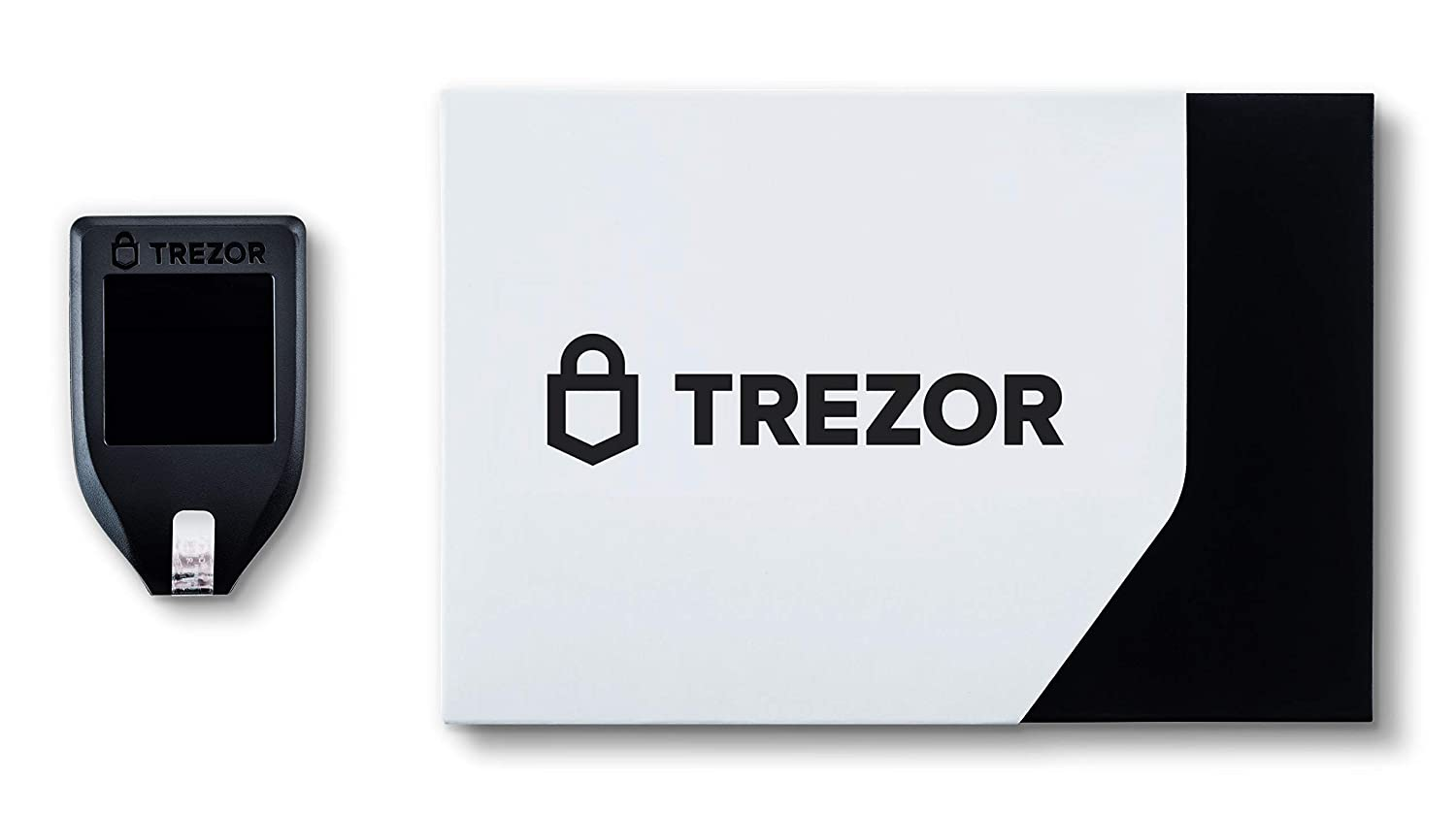 Another prominent name in the offline space among the best litecoin wallets is Trezor Model T, offered by the company Trezor and marketed by SatoshiLabs.
Trezor Model T was launched in 2018; it is an older hardware wallet than the Ledger series; However, it offers all the latest top-notch features, thanks to the regular updates from Trezor's dedicated developer's team.
Trezor wallet supports over 120et0 digital assets and comes with an inbuilt full-colour display and a powerful yet straightforward interface.
Making it to this list of best multi-cryptocurrency wallets is the security features this device is equipped with. It offers a secure wallet capability where you can store your private keys in the cloud.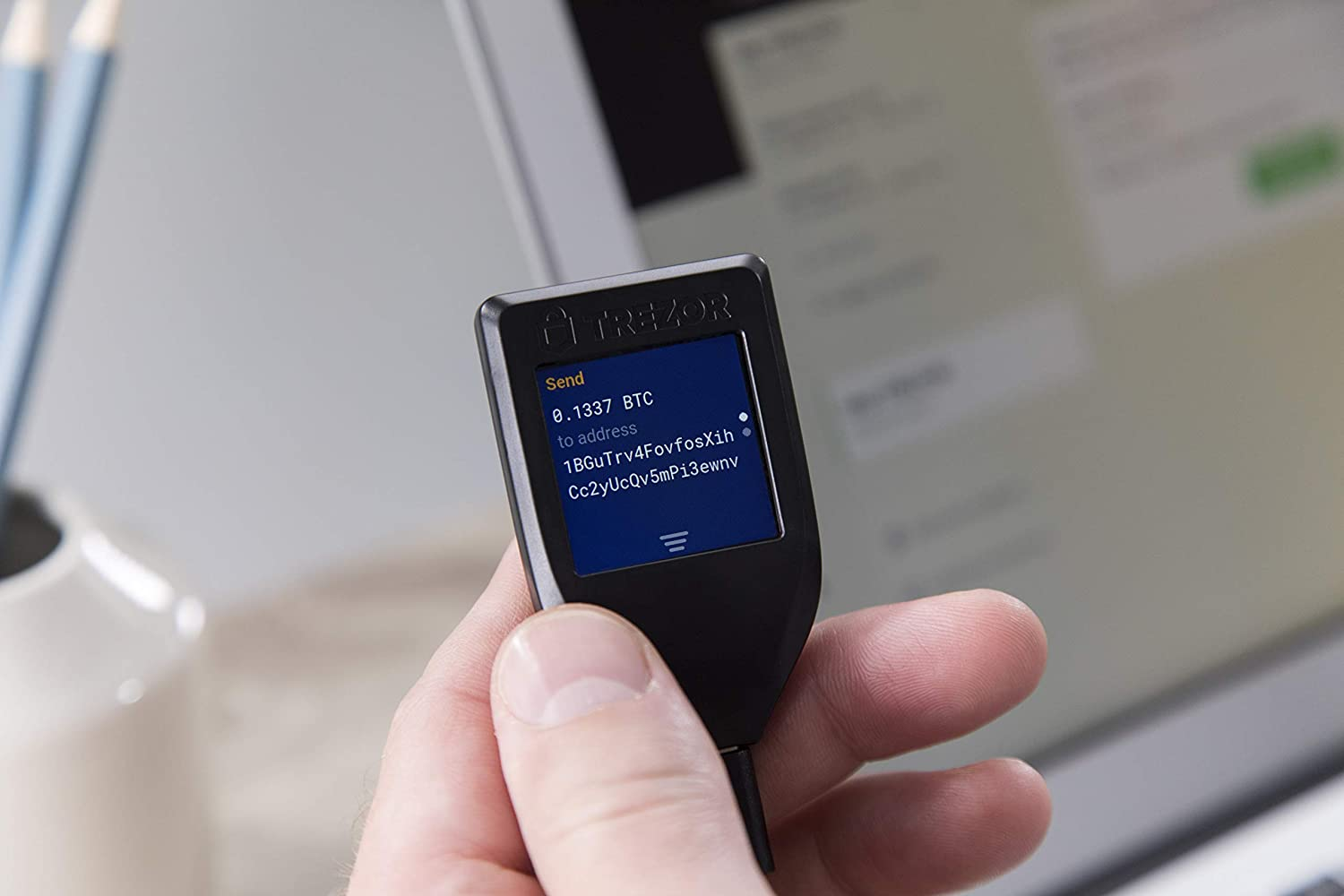 Additionally, there is U2F authentication and FIDO2 authentication. These mobile wallets come in a reasonably compact design and equally rugged build.
Trezor Model T also comes with security features like password management and second-factor authentication. It is certified by RoHS and CE, which meets all the quality and reliability standards to store crypto safely, and your keys are in safe hands.
Trezor Model T is the first hardware wallet to implement Shamir Backup (SLIP39) for an upgraded level of security. In case you misplace your device, you can quickly recover your entire wallet using a 12-word recovery seed. Trezor Model T is the best cryptocurrency wallet in its segment. To know more about the wallet, check Ledger Nano X vs Trezor Model T comparison.
#4. Ellipal Titan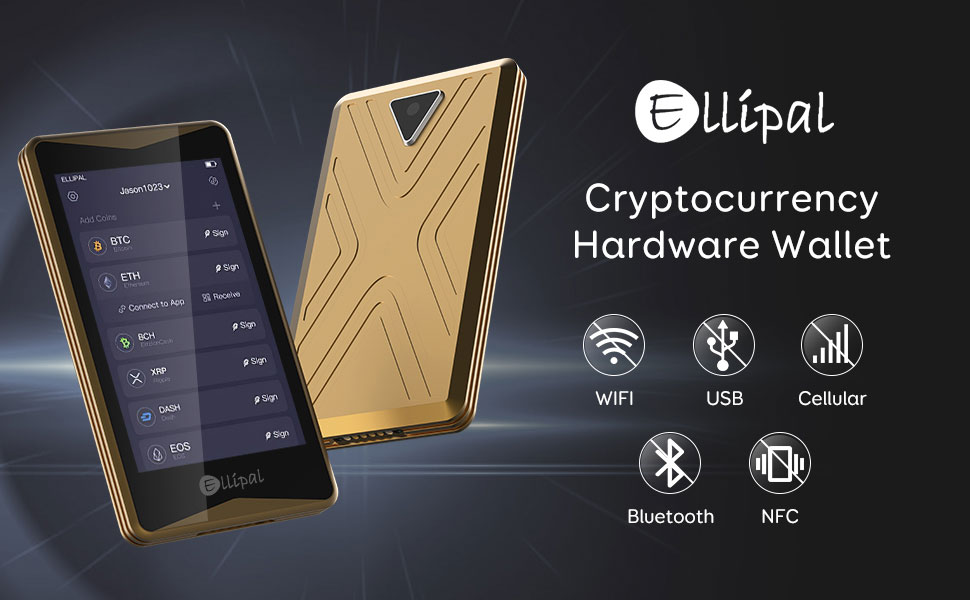 On the more premium side of the hardware wallets is the Ellipal Titan. It was launched in 2019 and broke the market with the exclusivity and premiumness that it offered with its beautiful design line.
It made its mark in this list of best LTC wallets because of how it combines elegance and functionality at comparatively fair pricing.
This offline storage wallet supports 33 crypto assets and over a whopping 7000 tokens. Some of their supported assets are:
Bitcoin (BTC)
Ethereum (ETH)
Litecoin (LTC)
Tether (USDT)
Bitcoin Cash (BCH)
Ripple (XRP)
Dash (DASH)
Tron (TRX)
Bitcoin SV (BSV)
Cardano (ADA)
Binance Coin (BNB)
EOS
Ethereum Classic (ETC)
Steller (XLM)
As premium as the device looks, its security features are also top-notch. It doesn't allow internet connectivity and thus keeps all your funds safe from hackers. Thanks to its built-in camera, you can scan QR codes directly on the device to execute transactions, unlike many wallets.
All codes are verifiable and secure. Additionally, they have put their codebase on Github. That way, anyone can audit and verify their code.
Ellipal Titan is also pretty solid and rugged in its structure. Made entirely from a single solid metal piece, it is next to impossible to break open the device.
And suppose someone tries to do so, the device will delete the stored keys. Meaning your crypto wallet will always remain untouched and safe.
Ellipal Titan is not a desktop-compatible wallet. These offline wallets work seamlessly with Android and iOS with an excellent interface. Additionally, it has a large touchscreen display and a built-in camera which are the USPs of these hardware wallets.
#5. Trust Wallet
Trust Wallet is my favourite mobile wallet, and I thoroughly enjoy using it because of its security and intuitive UI. It is one of the best online wallets out there.
Trust wallet is a multi-coin HD wallet that supports Ethereum, Bitcoin, Litecoin, Ethereum-based tokens, etc. It was launched in 2017 and was acquired by Binance in 2018.
These online crypto wallets offer instant crypto to crypto exchange with private and secure access to your wallet. You can even use DApps anytime without leaving your wallet.
Just download Trust Wallet, create a new wallet and get some crypto coins without any hassle of forms, uploading selfies or anything else.
This software wallet lets you earn interest on the crypto holdings, and you can track charts and prices with the app readily.
And with the Trust wallet, you need not worry about the security of your Litecoin address because it is also a non-custodial wallet where you can always securely control your private keys, which is definitely better than hot wallets.
Not only this:
Trust wallet supports 65 blockchains, a whopping 4.5M+ assets, and thousands of coins. The interface is currently available in 11 different languages, and you can add the wallet as a chrome extension, making it available at your fingertips anytime, anywhere.
The application is available for both Android and iOS as well as for your desktop computers with Windows, Apple and Linux OS.
#6. Coinomi [Mobile]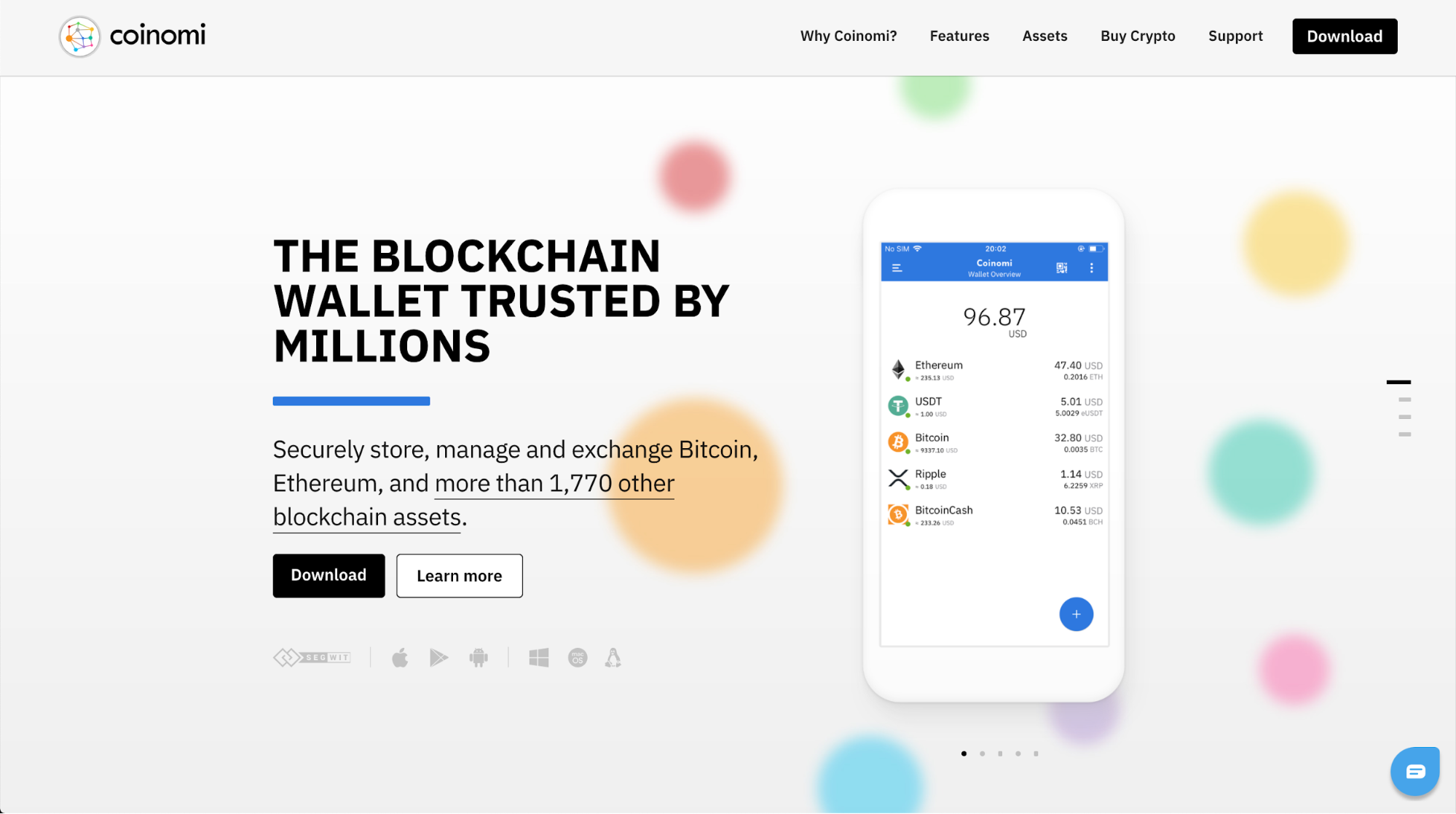 Coinomi is another multi-coin hardware wallet that has made a name for itself in the cryptosphere. The company has been based out of London, the UK, since 2015 and is a pioneer in supporting forked coins.
The development team is swift and competent, giving confidence to its massive user base to store its 100+ cryptocurrencies.
Coinomi supports 130+ currencies now and is available for iOS and Android users. They have also launched their desktop clients, but I have not used those.
Coinomi also supports over 125 blockchains. It is Seg-Wit enabled and offers 168 fiat currency representations available in 25 languages.
Furthermore, the wallet gives you a single seed through which you can be in control of all the currencies, making it one of the most advanced multi-cryptocurrency wallets for mobile users.
It is the oldest multi-chain wallet available with millions of active registered users. Imperatively, no Coinomi wallet has ever been hacked or otherwise compromised to date. All supported assets can be exchanged instantly from within the app via built-in exchanges.
Your private key never leaves your device. The strong wallet encryption and cryptography guarantee that your funds will remain safe under your ultimate control.
Coinomi comes with Digi-ID out of the box so that you can forget about the old, insecure credentials and replace them with Coinomi's top-notch blockchain-based identity modules.
It offers Advanced technology that enables you to use your altcoins to pay directly to bitcoin addresses and vice versa. With its user-friendly interface, no extra steps or endless sign-ins are required. It has a one-click cross-chain payment process.
Coinomi also has an in-built exchange in the app that allows you to exchange one coin for another without going to your centralized crypto exchange. Such a feature is handy to have in events of extreme volatility.
#7. Exodus [Desktop]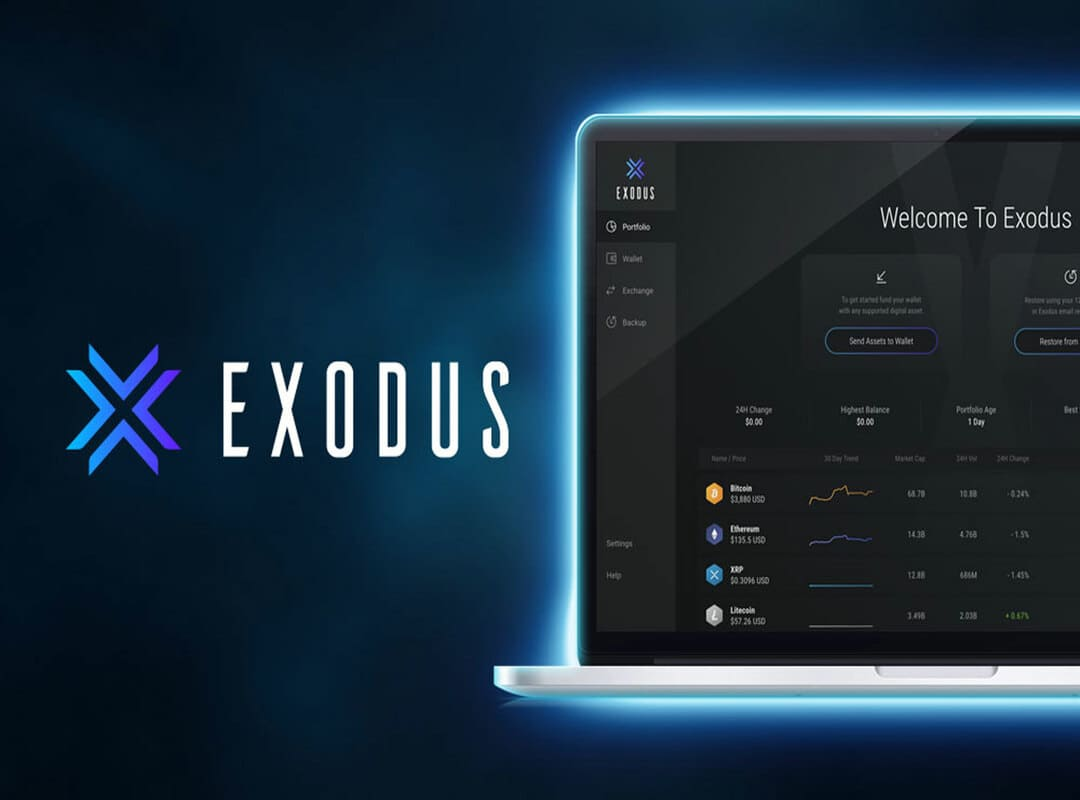 Anyone who has read, TheMoneyMongers before would know that we love Exodus wallet and let me tell you, this is not a bias.
Exodus is simply among the best multicurrency wallets to have on your personal computer. The wallet has never had significant flaws and has a beautiful design.
The design is so simple that even your grandparents can use it, just like basic desktop wallets. And still, they haven't let this simplicity compromise their security, which is generally an easy thing to do.
Apart from that, it is pretty standard for them to provide seed words to keep you in control of your digital assets. At present, Exodus supports 225+ cryptocurrencies & tokens.
I like the pie-chart representation of my portfolio and its capacity to integrate with a Trezor-like hardware wallet for several currencies, unlike other desktop wallets.
Integration with a hardware wallet like Trezor gives you the best of both worlds. To Exodus lovers, it gives them the freedom to continue using the simple software interface and still leverage the secure hardware infrastructure.
Additionally, the UI is super sleek, and the usability doesn't compromise the security features. It is a non-custodial desktop wallet where you get your seed words to protect your funds.
Exodus allows you to buy crypto directly with USD, EUR and GBP. You can buy litecoin and other supported cryptocurrencies using your credit/debit card, bank account or Apple Pay. Its beautiful application provides you pro-level control to manage your crypto wallets.
It has built-in exchange as well as advanced trading features and 24/7 customer support.
Mac, Windows, & Linux versions are available for the Exodus wallet. They have also launched their mobile wallets, which are available for both Android and iOS. You can also add the Exodus wallet as a chrome extension, making it available at your fingertips anytime, anywhere.
#8. Magnum Wallet [Web Wallet]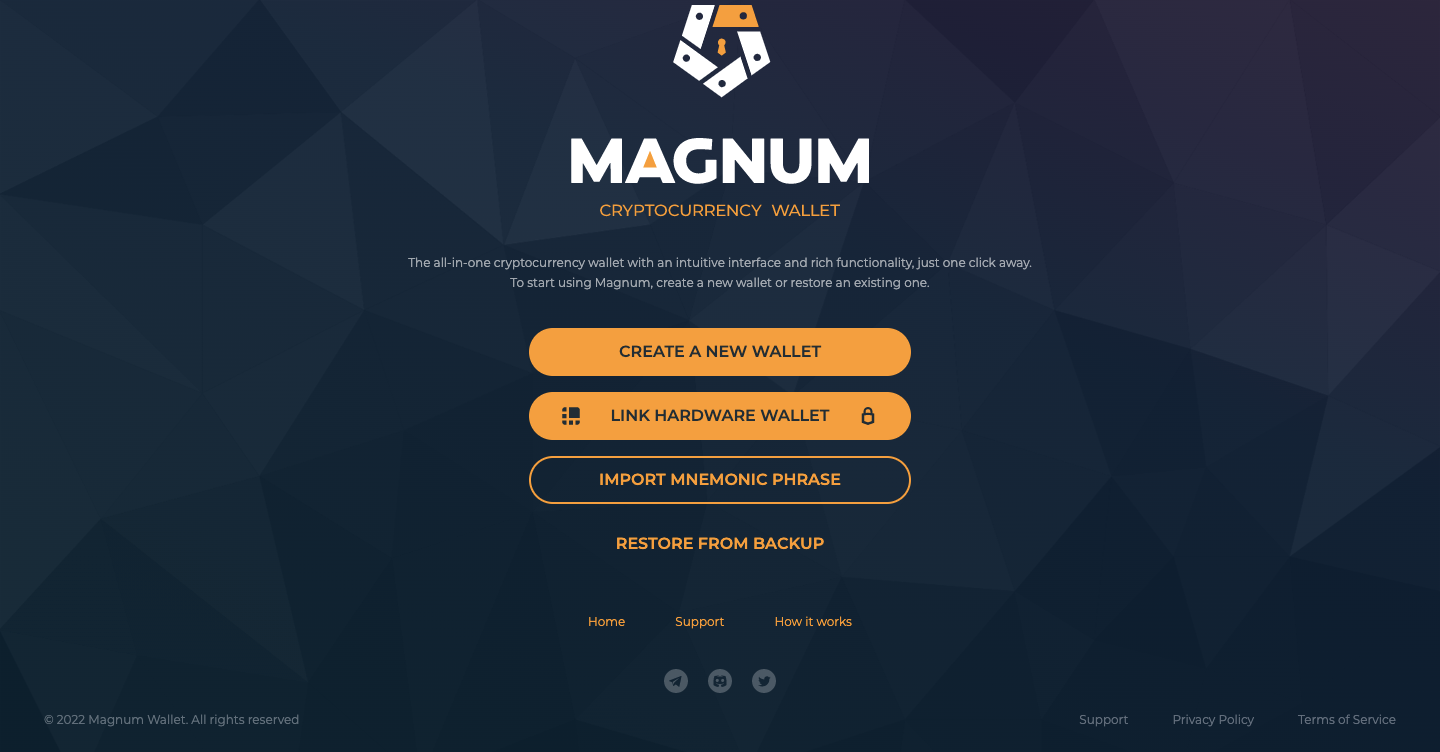 Magnum wallet is another multicurrency wallet that I started testing and using in 2019, but it was launched a year earlier in 2018. So far, the experience has been excellent and safe enough to tell you guys, so that's why it has made to this list.
Magnum wallet is a non-custodial multi-coin wallet that can store litecoin and 60+ other currencies through its web interface. The seed or private key remains encrypted in the browser itself, so make sure to use the correct wallet.
Also, beware of fake web wallets trying to look like a Magnum and trying to get your password through phishing attacks.
When you make a wallet on Magnum for the first time, you will be required to set a password. This password is the key to your wallet, and losing this would mean losing your access to all the currencies stored on the Magnum wallet.
However, there is a way to back up. When you first log in for the first time, make sure to take the backup of the private key file from the settings section.
This backup will help you access your cryptocurrencies if you have lost or forgotten your password. Magnum wallet also offers in-app exchange tools and ultimate security in addition to industry-standard encryption.
It is a feature-rich litecoin wallet with watch-only mode, notifications on telegram, portfolio value in fiat currencies and lots more.
Another good thing about Magnum is that it integrates easily with the Ledger Nano X wallet giving you the freedom to use hardware wallet infrastructure through the software interface of Magnum.
#9. Electrum-LTC [Best Desktop Litecoin Wallet]
Want an exclusive desktop wallet client for Litecoin? Look at Electrum-LTC it won't disappoint you.
It is a lightweight desktop client forked from Electrum BTC and explicitly developed for Litecoin. Being a light wallet it doesn't require you to download the whole blockchain and still does the job for you.
Electrum wallet also supports segwit LTC transactions with a custom fee feature enabling you to transact LTC at the cheapest possible cost.
It is also a non-custodial wallet where you get your private keys/seed to secure your Litecoin cryptocurrency securely. Plus, it allows you to selectively freeze wallet addresses so that no one can drain funds from that address. This feature is particularly useful in unforeseen emergencies.
As of now, Electrum is available for Windows, Mac OS X, and Linux.
#10. Loaf Wallet [Best Mobile Litecoin Wallet]
Want a dedicated Litecoin wallet for your mobile, try LoafWallet. It won't disappoint you as it is the official mobile wallet of Litecoin created by Charlie Lee (creator of LTC) & the Team.
Honestly, I have used this wallet only once for my LTC transactions, and that too for the sake of writing this piece. The UI is great but could have been better.
But you have to commend their work since it is the first standalone Litecoin Wallet built for iOS and Android with a focus on accessibility, security, and simplicity.
LoafWallet makes using LTC easy and safe on your mobile devices since it is an open-source HD wallet that provides you with the 12-word seed.
Plus in the app itself, you can buy more Litecoin if you want as they have integrated Coinbase in it.
As of now, LoafWallet is available for iOS and Android devices, making it the first authentic Litecoin wallet SPV.
#11. LiteAddress [Best Litecoin Paper Wallet]
Love paper wallets?
Try LiteAddress as it is the only viable and tested Litecoin paper wallet client available. I might not be sure about other options because I have only used this one so far, and it works fine.
If you are comfortable with paper wallets, you can go to LiteAddress and create a Litecoin paper wallet for yourself. But remember, paper wallets are cumbersome to use and are just a piece of paper with your public & private keys on it.
So it is relatively easy that your private keys to get exposed when you are using Litecoin paper wallets. Plus, when you have other options to choose between free Litecoin wallets and other LTC hardware wallets, why go for paper wallets !!
But if you still want a paper wallet for Litecoin, go through this step-by-step guide on how to create a Litecoin paper wallet, and it will be easy for you !!
Top Best Free Litecoin (LTC) Wallets You Can Choose For India, USA, UK, South Africa, Canada !!
Litecoin is a valuable cryptocurrency, and it might get more expensive in the future. It is almost nine years since it was launched and so far has served as a live testbed for Bitcoin.
So if you think your LTC coins are valuable and you want to HODL them for the long term, consider taking them out of the exchange and keeping them on the Ledger Nano X device.
If you have small amounts of LTC and you want a free wallet option, go for Exodus or LoafWallet because both of them do a fair job unless you make a mistake.
I keep my cryptocurrencies in different hardware wallets to decentralize and distribute the risk, and right now some of my LTC reside on Ledger Nano X and some on Ledger Nano S.
So before we conclude, let me touch upon some of the FAQs regarding LTC wallets:
Where should I keep my Litecoin?
There are multiple wallets that I have enlisted here, and all of them are pretty legit and safe. They all come with unique features and functionalities in both offline wallets as well as online wallets for optimized trading and safe keeping of your litecoin private key.
They are all undoubtedly the best litecoin wallets today than most wallets that can jeopardize your investment's security.
Non-custodial wallets are undoubtedly the best option you should go for. It will allow you to hold litecoin offline, and for that, the best and most efficient option will be Ledger Nano X. It is the best litecoin wallet, without a doubt which you can trust blindly as I do.
Is there an Official Litecoin wallet?
Litecoin Core is the wallet you should go for if you are looking for an official Litecoin wallet. It is offered by Charlie lee, the founder of Litecoin.
The app provides access to their exclusive community where you can find answers to your Litecoin-related queries. Litecoin Core wallet offers you dedicated payment gateways for holding and trading Litecoin.
Litecoin Core is an open-source software project released under the MIT/X11 license, which gives you the complete power to run, modify, and copy the software and to distribute, at your option, modified copies of the software. The software is released transparently, allowing for independent verification of binaries and their corresponding source code.
It also has Wallet encryption that allows you to secure your wallet to view transactions and your account balance, but you must enter your password before spending Litecoins.
This protects from wallet-stealing viruses and trojans, as well as a sanity check before sending payments.
How do I get a Litecoin wallet?
You can get the Litecoin Core application to be directly downloaded and installed on your PC by clicking the link below:
The app is available for all your devices, including Windows, Apple and Linux operating systems, as well as for Android-compatible mobile phones.
If you have any more questions, feel free to shoot to us in the comments below 🙂
Which Is The Best Litecoin Wallet?
Ledger Nano X and Ledger Nano S are the best LTC wallets you can get right now. But they are paid ones if you looking for free ones go for LoafWallet or Exodus.
Which Is The Best Litecoin Wallet For Android/iOS/Mac & Windows?
LoafWallet is best for iOS and Android. Exodus & Electrum are suitable for Mac & Windows to store your LTC safely.
Which Is The Best Litecoin Wallet In India, USA, UK, South Africa, or Canada?
Litecoin wallets are country-independent, and you can use any wallet in any country.
But this just applies to non-custodial wallets like the ones I have listed above. Also, irrespective of your country LTC hardware wallets like Ledger Nano X and Ledger Nano S are the best.
Now you tell us: Where are you going to keep your Litecoins? Are you still confused to choose your LTC wallet? Tell us what is stopping you in the comments section below, and we will make it easy from there. Waiting for your comments 🙂