If you are into crypto, hardware wallets are imperative for the long-term safety of your cryptocurrencies.
But the fact you are here to explore the reviews of Ledger Nano X tells that you are an intelligent investor who doesn't overlook the safety of their crypto funds.
Ledger SAS is the company behind the newly launched Ledger Nano X hardware wallet, and they have been doing digital asset security since 2014 (the days of the Mt.Gox hack)
The company is legit and has a track record of pulling off a new hardware wallet. But let us see how the Ledger Nano X is being received by users like me so that you, too, can decide for yourself.
Here is what we are going to touch upon in this article:
What Is Ledger Nano X
Getting Started: Unboxing Ledger Nano X
Ledger Nano X Features
Ledger Nano X UI & UX
Ledger Nano X Supported Coins
My Personal Take-Ledger Nano X Review Reddit: Is Ledger Nano X Safe?
Ledger Nano X FAQs
What Is Ledger Nano X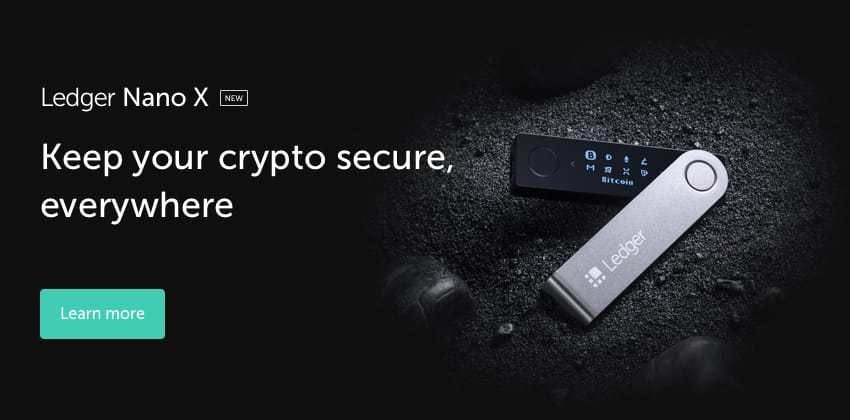 Ledger Nano X is the flagship cryptocurrency wallet of Ledger SAS, -a pioneer company in manufacturing hardware wallets. Ledger announced the Ledger Nano X device in January 2019 and started its pre-order in March 2019. (As of now, it is shipping worldwide for everyone !!)
Ledger Nano X is touted as a superior product to any other hardware cryptocurrency wallets available right now in the market, and in my first look at the product, I second with the company.
I received my Ledger Nano X 2 years ago, and it works like a charm even now. Also, Ledger is redefining the whole hardware industry with this product as the security of crypto assets like Bitcoin & Ethereum for individuals has always been a pressing concern.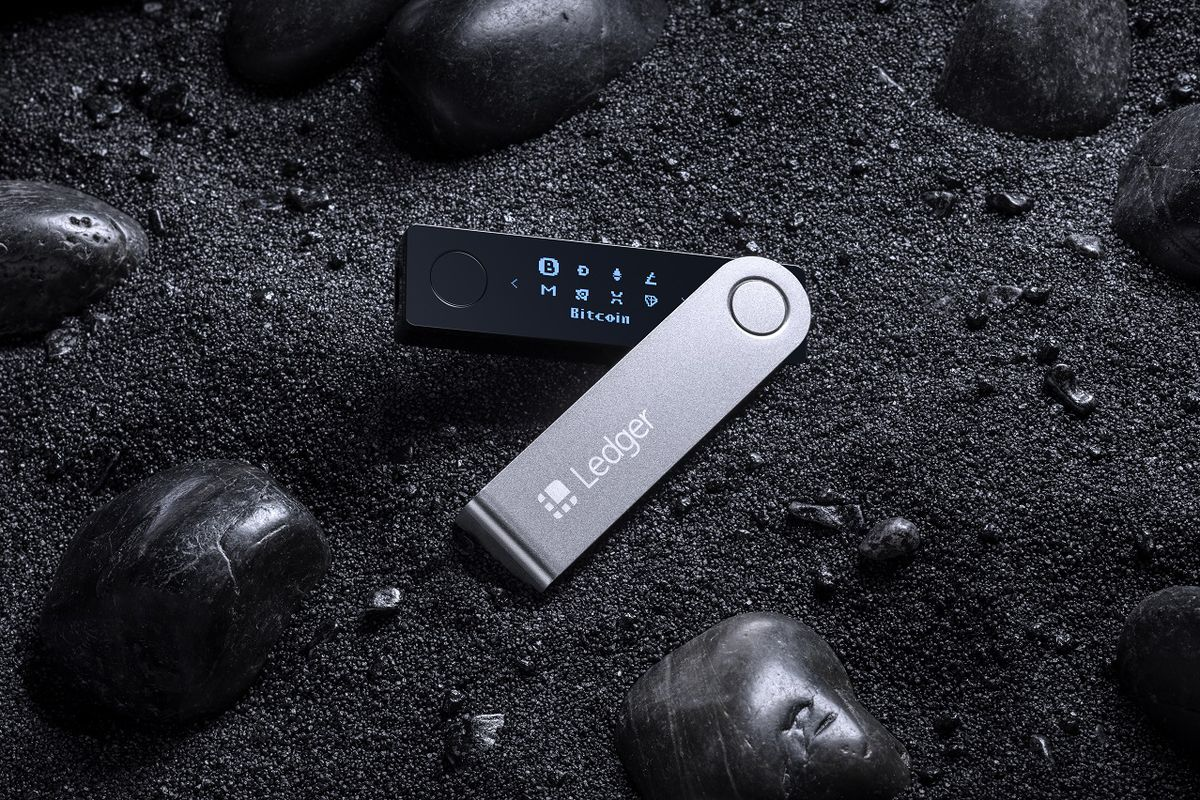 I think it changes with Ledger Nano X, but that's just my opinion, and you should have your own too.
That's why I will share the features and my thoughts on the device next up. So stick around as it will be the most comprehensive review you have ever read.
Getting Started: Unboxing Ledger Nano X
Ledger Nano X shipping box primarily comes with the Ledger Nano X device, USB C-type, instruction manual, getting started manual, and seed recovery sheets.
1 hardware wallet
1 USB cable
1 getting started leaflet
3 recovery sheets
1 keychain strap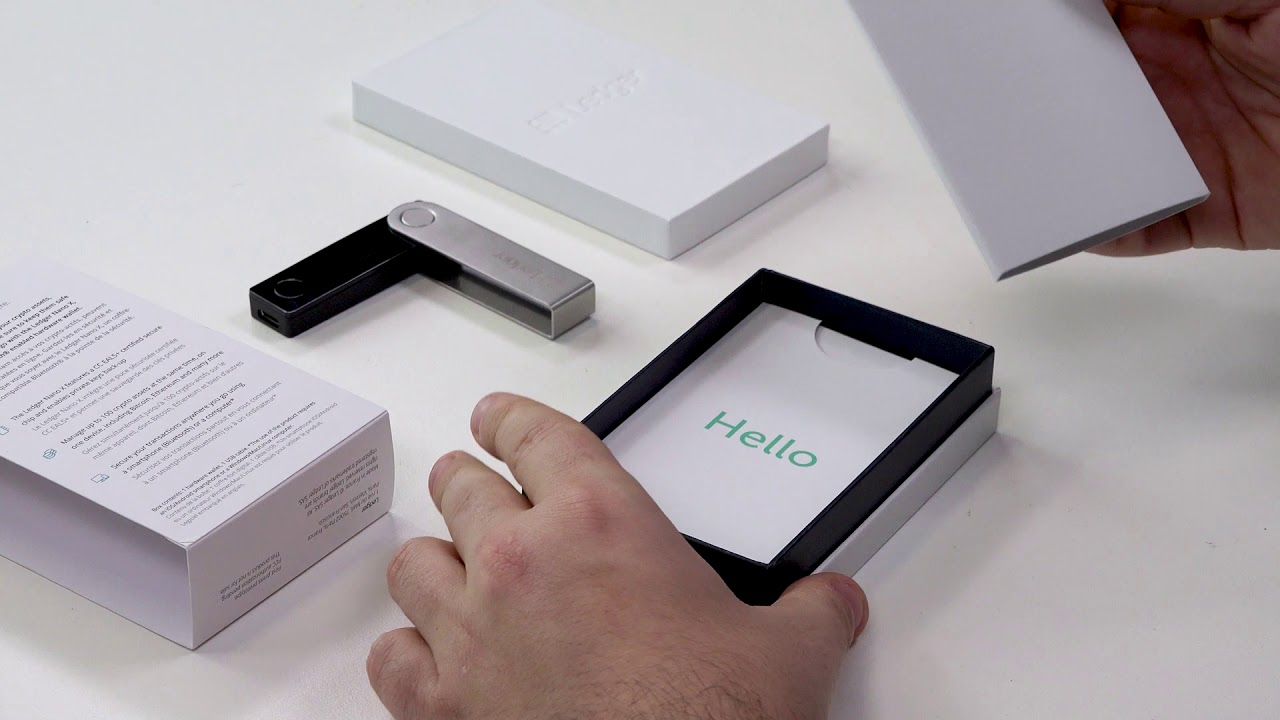 On the material side, the Ledger Nano X also looks like it is made of brushed high-strength stainless steel and high-grade plastic. It also looks much more prominent in size than its precursor, i.e., Nano S.
Ledger Nano X Features
Ledger Nano X's Features make it stand out in the market. Some of the features that the company is boasting about are:
Services Supported
Ledger Nano is the most advanced hardware wallet you get for the price it is available. The Ledger wallet can function as a software wallet, let me tell you more about it.
This ledger device is remarkably expandable and supports all trading services no matter what your trading strategies are.
It offers its services through a wide variety of third-party apps that you can directly install on the wallet. And the best part is that you don't even need to leave the Ledger live app to do that.
All the functionalities and options of those third-party apps will be available at your fingertips on the Ledger Live app itself.
Bluetooth Capabilities: Nano X is the first crypto hardware wallet to have Bluetooth support, making it the most mobile and easy-to-use hardware wallet.
But having a Bluetooth connection has attracted some criticism from the experts as Bluetooth-related hacks have been a long-standing problem.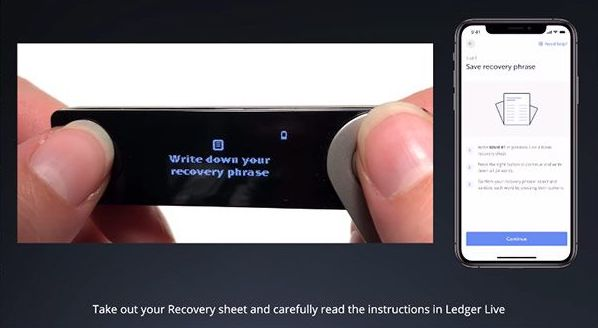 However, Ledger Nano X touts to be a sufficiently safe Bluetooth connection that transmits only public data while keeping your private key/seed phrase safe. So even if your Bluetooth is hacked, the attacker cannot access your funds.
PS: If you don't want to use this feature, you can simply turn this feature OFF.
Secure Element Chip: You can leave your fear of getting cryptocurrencies hacked because with Ledger Nano X your private keys are stored in a certified secure element that never leaves your device at any point in time.
Secure Element chip is commonly used in passports and credit cards so you know what level of security are you getting. The point of using this chip is to provide you with an extra layer of security that other devices don't have.
This not only keeps your data safe but also embeds intrinsic countermeasures against any kind of cyber attack making it tamper-proof and resistant to hacks.
There is highly sensitive information, such as biometric information, banking and transaction information in the wallet. Without a secure chip, this could be easily hacked and an attacker could easily take all your money or impersonate you.
So you know now the importance of this secure element holds and why I call Ledger Nano X a fortress.
It also comes with a CC EAL5+ certification level and ST33J2M0 chipset, making it even more robust and secure.
Large Screen: Nano X has a larger screen than its previous Nano S model and is almost twice in size (72mm x 18.6mm x 11.75mm). This makes it possible to have the buttons on the front and easy to navigate OLED screen, which previously the users have complained to be very small and less detailed.
More Crypto coins Support: With Ledger Nano X you can use 100 cryptocurrencies at a time as it allows you to install 100 apps at a time on the device in its 2 MB space which is the maximum you will get in a hardware wallet.
PIN & Seed Features: Standard PIN code and seed/recovery phrase backup features are also available in Ledger Nano X which has an easy setup process.
Passphrase Security: Passphrase is like adding one more custom word to your 24-word seed. You can use as many passphrases as you want, and a whole new set of addresses will be generated for each passphrase.
However, this feature is only recommended for advanced users as losing or forgetting your passphrase will make your funds permanently inaccessible even after you have the seed phrase. So use this with caution!!
Auto Screen Lock & Power Off:  You can set your device to auto-lock your screen or completely power off after a period of inactivity. However, you can make your device active again by entering your PIN.
Battery Device: Ledger Nano X is the first widely popular battery-enabled Ledger hardware wallet. The 100 mAh battery is designed to last several hours and is expected to live at least five years upon proper use.
However, this was much required to be a truly mobile and Bluetooth-enabled device. Now you can connect it easily with your iOS or Android devices and roam around as much as you would like.
Ledger Live Support: If you still want to stick to the old way of using your USB C-type cable, you are most welcome to use that with your Ledger Nano X device. The process of upgrading your firmware and setting up your device remains the same.
Ledger Nano X UI & UX
Ledger Nano X's UI & UX is at par with other hardware devices I have seen so far. Having said that, there are some blips in the Ledger live software interface which I think will go away in future iterations.
The new Ledger Nano X device has a bigger OLED screen, which helps you clearly see and navigate through the option shown on the device. Furthermore, the bulging side buttons have been brought to the front, which makes the user experience better while selecting an option.
The desktop software also allows you to view the transaction details of your crypto wallets and track your crypto storage directly on the Ledger Live application to know when the transactions are confirmed and when the balance gets updated on your Bitcoin account or any other supported coins for that matter.
Now, let's dive deeper into what Ledger's BOLOS operating system stands for.
BOLOS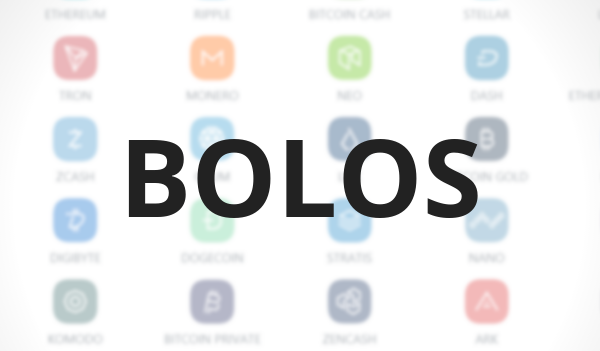 BOLOS is the official Ledger operating system designed by their firmware team that leverages their expertise in powering millions of embedded Secure Elements in their past ventures.
Blockchain Open Ledger Operating System, BOLOS represents a major change compared to what the smartcard industry offers today — it puts developers in the driving seat.
It provides a smooth framework to build source code for portable native applications around a secure core. It protects the core against application attacks and isolates applications from each other without getting in the way as Ledger claims it to be.
It is Ledger's own operating system that helps turn the Bitcoin app and Bitcoin address-equipped hardware wallet into Personal Security Devices.
Where you can review and install third-party applications that will add new privacy features on top of their own shared set of cryptographic material, without exposing that material.
Ledger Nano X Supported Coins
Ledger Nano X supports 5500+ cryptocurrencies and tokens. However, there is native support only available for popular cryptocurrencies like Bitcoin, Ethereum, Zcash, Litecoin, etc.
But the rest of the crypto coins and ERC20 tokens are also supported indirectly through third-party interfaces such as Electron wallet, MyCrypto wallet, MyEtherWallet, etc.
More token and coin support is added regularly every month, making it the only hardware wallet to support such a massive number of cryptocurrencies.
My Personal Take-Ledger Nano X Review: Is Ledger Nano X Safe?
Ledger Nano X is definitely a safe hardware wallet to use.
But before talking about safety, I need to stress that when you talk about security, you have to speak in relative terms.
Hardware devices with software interfaces will always have some or other limitations. They cannot be 100% free of error; that's why you need to talk in relative terms.
So relatively, Ledger Nano X is the safest option available in the market for storing your cryptocurrencies. Software wallets and desktop wallets don't even come close to it in terms of security.
At the same time, other hardware wallets are yet to up their game in providing safety and user experience.
Furthermore, a hardware wallet like Nano X is much superior to cumbersome paper wallets, and I don't think I need to speak more about what both have to offer.
Interestingly, while I was setting up my Ledger Nano X, it just took me a couple of minutes to figure out, and it was ready to use. The majority of time goes into securing your seed, and once that is done, you are prepared to roll.
However, this is my reading of the device, but Redditors always have a reasonable opinion on almost everything. So while digging Reddit, I could find out that there is a mixed feelings about the Ledger Nano X product.
To keep it short:
People who like mobility and want a total on-the-go experience are picking the product and adjusting with the minor hiccups of lack of account name synchronization and jittery Bluetooth connectivity.
However, it looks like they are hopeful that these obstacles will go away in the future releases of the firmware.
On the other hand, some users are outright critical of the Bluetooth feature and say the features are not worth upgrading and paying $119 bucks for the device.
In my opinion, it is a personal choice for anyone to make, and to me, the features look sufficiently worthwhile to upgrade. Especially the feature of Bluetooth, battery device, and support of at least 100 crypto coins at a time justify its price tag.
These three features make it a formidable product in the market and show that the Ledger SAS company is looking distant in the future to provide digital asset security to the average joe.
Ledger Nano X FAQs
– When is Ledger Nano X shipping?
Ledger Nano X started shipping on 28th May 2019 and includes all the shipping charges/VAT worldwide. However, you will be required to pay customs duty for receiving it in your country.
The delivery time varies between 1-7 business days, depending on your country under express delivery. The standard delivery can vary between 1-6 weeks as transiting through Russia encounters delays, and because of that, they have extended their usual delivery time to 2 months.
– Where to buy Ledger Nano X?
Buy Nano X from its official site only. Suppose you are considering buying it from eBay or Amazon. In that case, I suggest you discard the idea because, in the past, eBay and Amazon have supplied tempered products compromising the crypto funds of the buyers.
But let's say if you buy it from a third party, there is a complete list of official resellers on the Ledger website. And there are a few things you should keep in mind.
Ledger has a built-in "genuine check" that puts the control in your hands from the very first moment, allowing you to verify your device personally.
– Ledger Nano X promo/discount code
Ledger Nano X has no promo or discount code available now, but you can surely get a pack of Ledger Nano X and Ledger Nano S at a discounted price where you will receive Ledger Nano X at 50% off.
– How many apps Ledger Nano X supports?
Ledger Nano X can support 100 apps simultaneously, depending on the size. You can use all these apps simultaneously and store/manage 100 different cryptocurrencies on these mobile devices.
When I say 100 apps, it includes all the major industry-leading apps in the market today. For a glimpse, some of them are:
1inch
BTC Direct
Banxa
Bitrefill
Changelly
Coinify
DeversiFi
LIDO
And soon, they will be offering Card, too, letting you spend your crypto globally with the crypto debit CL Card, powered by Ledger. Built to be compatible with your Ledger Nano X wallet.
– How to use Ledger Nano X?
If you have used a mobile wallet, you can similarly use Ledger Nano X on your mobile after integrating it with the Ledger Live mobile app.
Setting up ledger NANO x
Before you start
Set up the Ledger live app, update the firmware of Nano X, and install the crypto app you want to store.
Installing THE Bitcoin Cash app
Open the manager in the app and connect Nano X, then allow the manager on the device.
Find the asset you want to transfer in the app catalogue and click install.
Configure the public export key
Open the application, and navigate to Settings, then Public key export approval.
Choose one of two options:

Manual approval (default):

Where public key exports require a confirmation on the device.

Auto approval:

 Where public key exports are automatically approved.
Crypto address formats
To send crypto from a Ledger account to an external account, you need to use an address converter to convert your crypto address from the legacy format to the CashAddr format.
To receive crypto from an external account, you need to use the same address converter to convert your Bitcoin Cash address from the CashAddr format to the legacy format.
– Is the Ledger Nano X worth it?
Just trust me when I say Ledger devices, specifically the Ledger Nano X, are worth every penny you pay. Using it personally for a long time now, this Ledger hardware wallet is the best crypto wallet at its price.
With all the top-of-the-line advanced features and functionalities as well as impenetrable security features, Ledger Nano X is not only one of the best, but the complete Ledger hardware wallets range is among the best hardware wallets.
This mobile device works seamlessly with its Ledger live app. The user interface is also smooth and straightforward. It is the first hardware wallet to offer a wide range of crypto assets.
This Ledger device flawlessly integrates with crypto exchanges and other software wallets providing you with optimum trading options.
It also comes with a secure elements chipset that is the Ledger's Nano secure chip providing complete control and transparency, which is the USP of this device.
This physical wallet can be connected to desktop computers via a USB C cable. It also features Bluetooth connectivity which you can use to connect the Ledger wallet to your mobile phone. These many features for such a price are the best deal you can get; therefore, Ledger Nano X is worth it!
– Can Ledger Nano X be hacked?
All Ledger's devices are digital wallets that render their primary services via the internet. So the answer is yes, any device connected to the internet can be hacked.
However, Ledger's latest hardware wallet model, the Ledger Nano X, has several security features that make it a difficult target for hackers.
Ledger Nano X uses a Secure Element chip to store private keys and sign transactions. This chip is isolated from the internet and other parts of the device, so the private keys will remain safe even if the Ledger Nano X is hacked.
In addition, Ledger Nano X also has a passphrase feature that allows users to set up an additional layer of security. This passphrase must be entered before the device can be used, so even if a hacker has access to the device, they will not be able to use it without the passphrase.
Ledger Nano X also has a recovery feature that allows users to recover their funds if the device is lost or stolen. This recovery phrase is generated when the device is first set up and stored offline.
As long as the user has this recovery phrase, they can restore their funds even if the Ledger Nano X is lost or stolen.
Overall, the Ledger Nano X is a secure device that makes it difficult for hackers to access funds stored on it. However, no device is completely safe, and users should take precautions to protect their assets.
– Has Ledger Nano X Been Hacked?
In December 2020, Ledger reported that the company fell victim to a cyber attack, and malicious software was deliberately installed on one of its servers.
However, the good news is they secured the network in time and controlled the situation. Thanks to their cold wallets that are designed like a wall and so there wasn't any theft.
That was the only time there had been such a report of a cyber attack on the Ledger wallet. Because of that, they have even improved their security with strict account verification procedures so things like this would never happen again.
Additionally, all the data on these wallets are kept offline, as you already know, and without manual access, no one can get access to them. So, trust me when I say this your assets are in safe hands when handled with Ledger Nano X.
– Does Bluetooth affect the security of your Ledger Nano X?
The Ledger Nano X features Bluetooth Low Energy (BLE) connectivity enabling it to be used with Android or iOS devices without a cable improving the user experience.
Only public data is transported by Bluetooth; critical data (such as private key and seed) never leave the device.
Even if the Bluetooth connection is hacked, the security of the Ledger Nano X relies on the Secure Element (SE), which will request your consent for any action.
The Ledger Nano X Bluetooth implementation uses a state-of-the-art Bluetooth protocol. This Bluetooth protocol ensures authentication by using pairing. This is numeric comparison-based, and confidentiality is ensured using AES-based encryption.
If ever you're not comfortable using your Nano X with a wireless connection, you can disable the Bluetooth and use the USB type-C cable.
– What apps are supported on Ledger Nano X?
By default, all apps supported on the other Nanodevices also run on the Ledger Nano X by using the C-type USB cable and a desktop computer. All applications supported in Ledger Live have Bluetooth support, and Software Development Kit will be provided to the developers of third-party apps to add Bluetooth support too.
– Is it safe to buy Ledger Nano X?
For that matter, buying Ledger Nano X or other Ledger devices should be purchased from their official site only. Please don't buy them from eBay or amazon.
When you buy Nano X, you're not just buying a device. It comes with a complete package, with both the device itself and the Ledger Live app, where you can manage your funds, as well as access the wider crypto ecosystem via our native apps.
It's essential to ensure you're using the correct address for the Ledger Live app before you start: this can be found inside the box of your Ledger device; here's the link.
This will let you install the latest version of Ledger Live and know for sure that it's the real deal.
It is important for a couple of reasons. First, crypto scams frequently use fake user interfaces, tricking you into sending your crypto to the wrong place, so the apps you're interacting with on your computer are a potential vector for a hack.
The genuine Ledger interface will never ask you to enter your recovery phrase, be mindful of this as you set up – and at all times!
Ensuring you're using the genuine Ledger interface is also essential because the app works in unison with your device and plays a part in the next step of your check.
Alternatively, buying Ledger Nano X for your cold storage needs will be the safest option, and buying Ledger Nano X as your cryptocurrency hardware wallet will be your best decision.
Once you set the wallet, link it to your mobile phone or desktop and set the public and private keys, you will realize that it is a fortress. It doesn't allow an internet connection to your wallet vault until you authorize it, and the security it provides is just impenetrable.
Until your pin code is safe, no one could ever gain access to your funds.
– What are the requirements to use Ledger Nano X?
Ledger Nano X requires a USB port to connect the USB C cable. The device requires a desktop computer (at least 64-bit Windows 8, macOS 10.8, or 64-bit Linux) and a smartphone (at least iOS 9 or Android 7).
– How to power off Ledger Nano X?
To turn it off, press and hold its power button for 3 seconds. The device will then enter standby mode and can be turned off by pressing the power button for an additional 3 seconds. When it is turned off, the screen will be blank, and all LEDs will be off.
If you cannot turn it off, it may be due to a firmware update currently in progress. Please wait for the update to be completed before turning off the device again.
If you turn off your Ledger Nano X while an update is in progress, the update will be interrupted and may cause the device to become unstable. It is therefore recommended to only turn off the device after the update has been completed.
Turning off both the Ledger Nano products is crucial if you want to protect your data and privacy. By doing this, you can stop the unwanted tracking and logging of your online activities.
– How does Ledger Nano X Stacks Up Against the Competition?
Ledger Nano X is undoubtedly at par with Ledger Nano S, Trezor One and Trezor Model T as of now. But I recommend you to go through our comparative analysis of Ledger Nano X with other hardware wallets to decide for yourself here:
Having said that, Ledger Nano X is a must-have device if you are serious about the game of cryptocurrencies because any other option isn't as safe as hardware wallets.
So even if you don't want to buy Ledger Nano X, you should buy any other hardware wallet that falls within your budget or you like because that would be safer than any other method you are using right now to safeguard your crypto. This is for your safety.
Lastly, don't be frugal buy yourself a hardware wallet 🙂
Now you tell us: How did you like this review? Where do you keep your cryptocurrencies? Are you using any hardware wallet already?
Don't forget to share this with your friends who are on a hunt to buy hardware wallets for their cryptocurrencies !!
You might also like:
Latest posts by Sudhir Khatwani
(see all)