In light of recent liquidity issues, we DO NOT RECOMMEND opening an account with FTX Exchange, and users should AVOID sending/receiving money through FTX Exchange.
FTX and Kraken are among the most famous choices of crypto enthusiasts in the space. But the one question that arises very commonly these days is which one of them is the best. Choosing the best exchange among them is pretty tricky yet essential.
But don't worry; I am here to help you select the ultimate exchange among them that would fit your trading strategy like a charm.
I will compare them on multiple criteria based on your trading requirements giving you clarity of these exchanges.
So, let's dive directly into the comparison and begin with an overview of these exchanges.  
FTX
FTX was founded in 2019 in Antigua and Barbuda. The exchange offers a wide range of spot markets and more than 150 perpetual futures markets. The growth this exchange has achieved in just 3 years of its launch is phenomenal.
The exchange has been valued at more than $18 billion, which is quite remarkable for a platform so young.
Kraken
Kraken was introduced in 2011 in San Francisco, with offices established around the globe. It facilitates an average trading volume of over $207 billion with more than 9 million registered users worldwide. Kraken is supported in more than 190 countries. 
FTX vs Kraken: Supported Cryptocurrencies
Coming to asset support, both exchanges offer a wide range of crypto assets on variable trading products. Let's compare these platforms on this criterion. 
FTX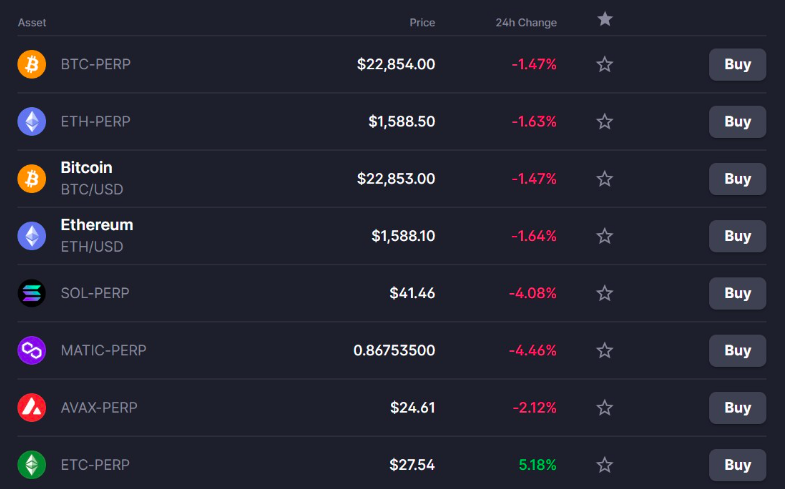 Beginning with FTX, the exchange supports more than 260 digital coins, which can be traded through various products available on the platform seamlessly. These assets include all your favourites, like:
Bitcoin

Ethereum

Solana

Dogecoin

Ripple
Kraken
Besides Bitcoin, Ethereum and Ripple, the Kraken exchange offers more than 185+ crypto assets which you can start trading with just $10. Kraken also allows Bitcoin swaps against USD, EUR, CAD, GBP, CHF and JPY.
Verdict: FTX, in this criterion, earns the winning vote with comparatively more coin offerings than Kraken.
FTX vs Kraken: Product Offerings
When it comes to the product offering, both FTX and Kraken have a lot to offer; these are:
FTX
Futures Trading

Leveraged Trading

Options Trading

MOVE Contracts

Spot Trading

Prediction Markets
FTX offers maximum leverage of up to 20x on most of the assets available on the platform. 
Kraken
Margin Trading

Futures Trading

Crypto Indices

Over-the-Counter Crypto Trading
Kraken, on the contrary, allows up to just 5x leverage on most of the assets supported on the exchange.
Verdict: Both platforms are pretty similar in their product offerings, but FTX stands a little ahead of Kraken with more products as well as leverage offerings, making it the winner in this segment.
FTX vs Kraken: Order Types
Regarding order types, both platforms offer a vivid range of order types that helps you take advantage of the various market conditions. These order types are:
FTX
Stop-Loss

Take Profit

Trailing Stop

Post Only

Immediate or Cancel (IOC)

Reduce Only

Market

Limit

Retry until filled
Kraken
Market Order

Stop-Loss Order

Limit Order

Take-Profit Order
Verdict: Clearly, FTX offers a broader lineup of order types, therefore, making it the winner in this segment.
FTX vs Kraken: Fees Comparison
Both FTX and Kraken offer a reasonably competitive fee structure; let's compare them quickly.
FTX- Trading Fees
FTX follows a maker/taker fee model for its trading fee structure. The maker can readily be seen on the order book, adding liquidity to the market. Simultaneously, the taker doesn't go on the order book and is executed immediately, taking the market's liquidity away.
To understand the trading fees better, please go through the following table:
| | | | |
| --- | --- | --- | --- |
| Tier | 30 D Volume (USD) | Maker Fees | Taker Fees |
| 1 | 0 | 0.020% | 0.070% |
| 2 | >2,000,000 | 0.015% | 0.060% |
| 3 | >5,000,000 | 0.010% | 0.055% |
| 4 | >10,000,000 | 0.005% | 0.050% |
| 5 | >25,000,000 | 0.000% | 0.045% |
| 6 | >50,000,000 | 0.000% | 0.040% |
Deposit and Withdrawal Fees
The exchange doesn't charge you any deposit fees; let's get to the withdrawal fees now.

Fiat withdrawals of $5000 and above are free for your first 5 per rolling 7-day period.

One fiat withdrawal below $5000 is free every rolling 7-day period.

If you stake 25 or more FTT coins, an additional fiat withdrawal of less than $5000 is free of charge.
| | |
| --- | --- |
| Currency | Fee |
| USD | 25 USD |
| CHF | 30 CHF |
| HKD | 250 HKD |
| CAD | 100 CAD |
| GBP | 75 GBP |
| EUR | 32 EUR |
There are also funding fees that depend on the difference between the perpetual market price and the spot price charged by FTX.
Kraken- Trading Fees
It has a distinct fee structure for futures and spots, following the maker/taker model; please refer to the tables below to know it better.
Spot Trading Fees
| 30- Day Volume (USD) | Maker | Taker |
| --- | --- | --- |
| $0 – $50,000 | 0.16% | 0.26% |
| $50,001 – $100,000 | 0.14% | 0.24% |
| $100,001 – $250,000 | 0.12% | 0.22% |
| $250,001 – $500,000 | 0.10% | 0.20% |
| $500,001 – $1,000,000 | 0.08% | 0.18% |
| $1,000,001 – $2,500,000 | 0.06% | 0.16% |
| $2,500,001 – $5,000,000 | 0.04% | 0.14% |
| $5,000,001 – $10,000,000 | 0.02% | 0.12% |
| $10,000,000+ | 0.00% | 0.10% |
Futures Trading Fees
| 30-Day Volume USD | Maker Fee | Taker Fee |
| --- | --- | --- |
| $0 – $100,000 | 0.0200% | 0.0500% |
| $100,001 – $1,000,000 | 0.0150% | 0.0400% |
| $1,000,001 – $5,000,000 | 0.0125% | 0.0300% |
| $5,000,001 – $10,000,000 | 0.0100% | 0.0250% |
| $10,000,001 – $20,000,000 | 0.0075% | 0.0200% |
| $20,000,001 – $50,000,000 | 0.0050% | 0.0150% |
| $50,000,001 – $100,000,000 | 0.0025% | 0.0125% |
| $100,000,001 + | 0.0000% | 0.0100% |
With the standard Kraken platform, the majority o crypto purchases will include a 1.5% fee, but when choosing to use stablecoins like the USD, you only have to pay 0.9%. Also, some additional fees depending on the method you use, are also charged. 
Verdict: FTX has more transparent, simple, yet affordable pricing. Therefore it is the winner in this segment.
FTX vs Kraken: Account Funding Methods
Your accounts on FTX and Kraken can quickly be funded via multiple methods. Let's begin with FTX. 
FTX
Method 1

: On the exchange, you can deposit funds using fiat currencies like USD, EUR, GBP, AUD, ARS, HKD, CAD, CHF, BRL and GHS.

Method 2

: The platform also supports credit cards for USD.
Additionally, you can also convert your fiat currencies into crypto assets and place orders.
Kraken
On the other hand, Kraken offers numerous funding methods, like:
Method 1:

Funding through traditional fiat currencies.

Method 2:

Funding through crypto coins directly.

Method 3:

Use your digital wallet, a bank transfer or a qualifying credit/debit card for instant deposits.
FTX vs Kraken: Trading Platform Comparison
Coming to the UI and UX of the trading platforms, both FTX and Kraken stand pretty head to head.
FTX
FTX trading platform works seamlessly with all your devices, whether iOS or Android-supported mobile phones or Windows or Mac PC. The trading platform's interface is pretty powerful and offers features that are best in the segment.
One of its most highlighting features is the trading view kit which provides an intuitive derivatives trading experience with almost all the charting systems and comes with built-in analysis tools to help you in technical analysis of the market.
Kraken
As I already told you about the two platforms offered by Kraken. Beginners should start with the standard Kraken platform. Apart from crypto trading, you can also earn from crypto staking on Kraken.
 On the other hand, Kraken pro is an active trading platform that works through its web portal as well as its mobile app. It includes more detailed crypto information, including active charts and a view into open orders. It also has a lower fee structure, but you need to actively trade to access it.
Kraken's interface is quite smooth and comes with a reasonably powerful engine. The application is available for both desktop and mobile devices with 100% compatibility.
FTX vs Kraken: Account Types
FTX
Tier
Requirements
Limits

unverified

Email




Check for restricted jurisdictions

No ability to trade, withdraw or deposit; just to explore the site.

1

Email 




Full Legal Name




Date of Birth




Country of residence and region/province




Check for restricted jurisdictions




Phone jurisdiction

Crypto-only withdrawals: $2000 USD limit or equivalent per day.

No crypto deposit limit. No fiat deposit or withdrawal.

Enhanced diligence may be required.
 May not be able to trade futures.

2

Full Legal name




Date of birth




Address




Proof of Address/phone jurisdiction




Description of source assets




Passport or other similar government-issued identification




Facial verification

Unlimited crypto and fiat deposits &   withdrawals.
KYC application submission:
Go to the home page:

https://ftx.com/

.

Login or Register.

https://ftx.com/profile

and click 'VERIFY IDENTITY'.

Fill out the Level 1 Identity Verification form to get Tier 1 KYC verified (USD 2k/day withdrawal limits).

Complete the KYC form and document upload to get Tier 2 KYC verified (unlimited withdrawals).
Kraken
Kraken has four levels of accounts depending on your verification status; these are:
Starter- Requirements 
Full name

Phone number

Physical Address
Express- Requirements
All the starter-level requirements

Occupation information

And, Social security number if you are a US trader.
Intermediate- Requirements 
All express requirements

KYC verification with valid IDs

Proof of residence

Face photo
PRO- Requirements
All intermediate requirements

Fill KYC questionnaire

Set up two-factor authentication
Now, I will tell you how you can begin your trading journey on these platforms.
FTX vs Kraken: How to get started?
Starting your journey on both FTX and Kraken is quite simple; let me tell you how it can be done.
FTX
To begin with, FTX, follow these steps:
Start by registering yourself on the platform by using a valid email ID and secure password. 

When you want to fund your wallet, activate your account using multi-factor authentication using the Google Authenticator application. 

To place an order, choose to go long or short and the order type. Then, enter the BTC amount to purchase and click on the Buy or Sell tab. 
To exit the trade, you can follow the manual option, take profit order or place a stop loss.
Kraken
Creating Your Account on Kraken
Firstly, go to Kraken's homepage and click the 'Create an account tab. 

Now, fill out the registration form using your email ID, username and password. 

Select your country and enter other location-related details.  

Then, activate your account using the activation key you'll receive in your registered email. 

Once your account is verified, you should cross-check and confirm the password by completing the captcha, thus making your account ready to trade.
Now you can directly make deposits and withdrawals through the method you want from the list mentioned on the funding page of your account and start trading.
FTX vs Kraken: Customer Support
FTX
Beginning with FTX has pretty responsive and dedicated customer support, which has been highly rated by users worldwide. The team is conveniently accessible via their help centre. You can connect them via Telegram or WeChat as well.
Additionally, they also have a comprehensive FAQ section which has solutions to almost all your queries.
Kraken
Customer support on Kraken comes with a 24×7 live chat option which is pretty convenient. Additionally, consistent traders also get a personal account representative who handles all the account-related queries and requests on their behalf.
FTX vs Kraken: Security Features
FTX
FTX provides fortress-like security systems with a safe, secure and seamless trading experience. The exchange stores the majority of your funds in offline cold storage. FTX offers multi-factor authentication with insurance to protect you from significant price volatility cases.
Kraken
Kraken also implements similar security measures as FTX, with most deposits held offline in cold storage. They also test their third-party services themselves, checking for any security issues. Other than these, there is two-factor authentication as well.
FTX is surely a legitimate and safe platform and has been highly reputed among beginner as well as advanced traders. Security on FTX is simply impenetrable and has never been hacked. Additionally, it also offers insurance giving you a safe as well as secure crypto trading experience. 
Kraken is one of the longest-running platforms out there, and so far, there haven't been any reports of cybersecurity breaches on the platform. With all the security systems in place, Kraken is undoubtedly a safe and secure platform for its users. It is a trustable platform.
Conclusion
Both FTX and Kraken are excellent tools for crypto trading. They come with top-notch security and are well-established platforms.
If you want an exchange with wider cryptocurrency offerings, higher leverage and order types, you should definitely go for FTX. 
On the contrary, if you want a simple-to-use and understand interface as well as more funding methods, you can choose Kraken. Both these exchanges come with striking features, and you won't regret choosing any of them.