Bitcoin and crypto payment processors and gateways are special-purpose payment-receiving tools for processing and accepting payments via crypto.
Any merchant or vendor with these payment gateways can start receiving cryptocurrencies like BTC, LTC, or ETH for providing goods & services to its customers.
As cryptocurrency adoption increases, many customers use various cryptocurrencies for payment.
This is happening throughout the world. Therefore merchants are compelled to find solutions to accept such kinds of payments. After all, who wants to lose business?
So these crypto payment processors help merchants receive, manage, and convert cryptocurrencies into fiat. Some processors don't provide the facility to convert to fiat.
But just like your savings or current bank account, you can take out your crypto payments to store in non-custodial crypto wallets at any time. Many merchants do this because they believe in cryptocurrencies and their bright prospects.
If you are a merchant, here are some of the popular Bitcoin payment processors and gateways that you can use:
Best Crypto Payment Gateways
Want to accept Bitcoin (BTC) or any other cryptocurrency in your business? Use any of these Cryptocurrency and Bitcoin Payment Processor and get started now:
#1. CoinPayments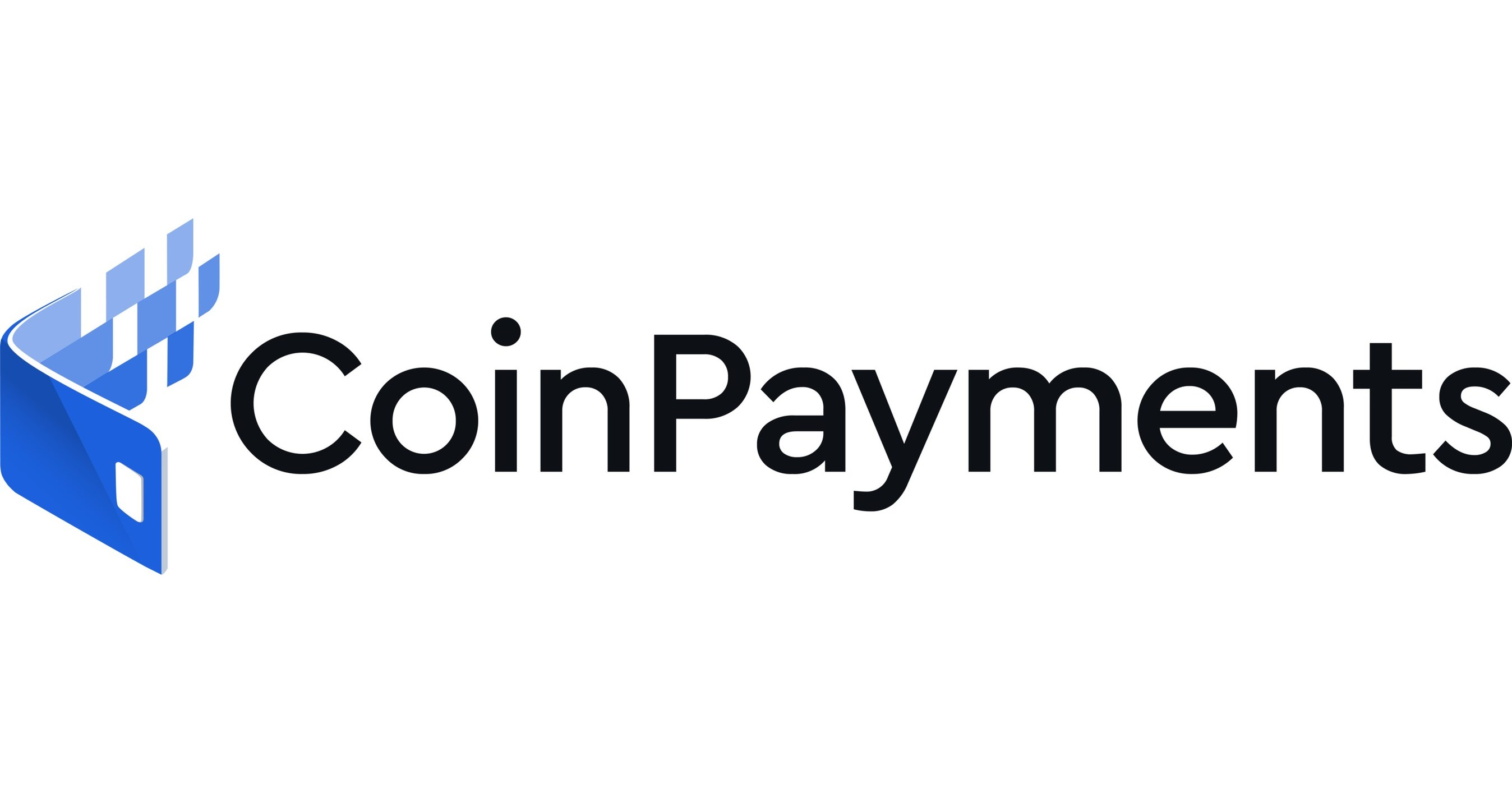 CoinPayments is a popular cryptocurrency payment gateway far better than traditional payment processors as it has served this space since 2013.
Using CoinPayments, you have a holistic solution for accepting 1400+ crypto coins with buy now buttons, shopping carts, auto conversion features, etc.
Their Point-Of-Sale page can also be modified as per the needs of the business and merchant. Plus, the team of developers is quite helpful in integrating crypto payments for your business.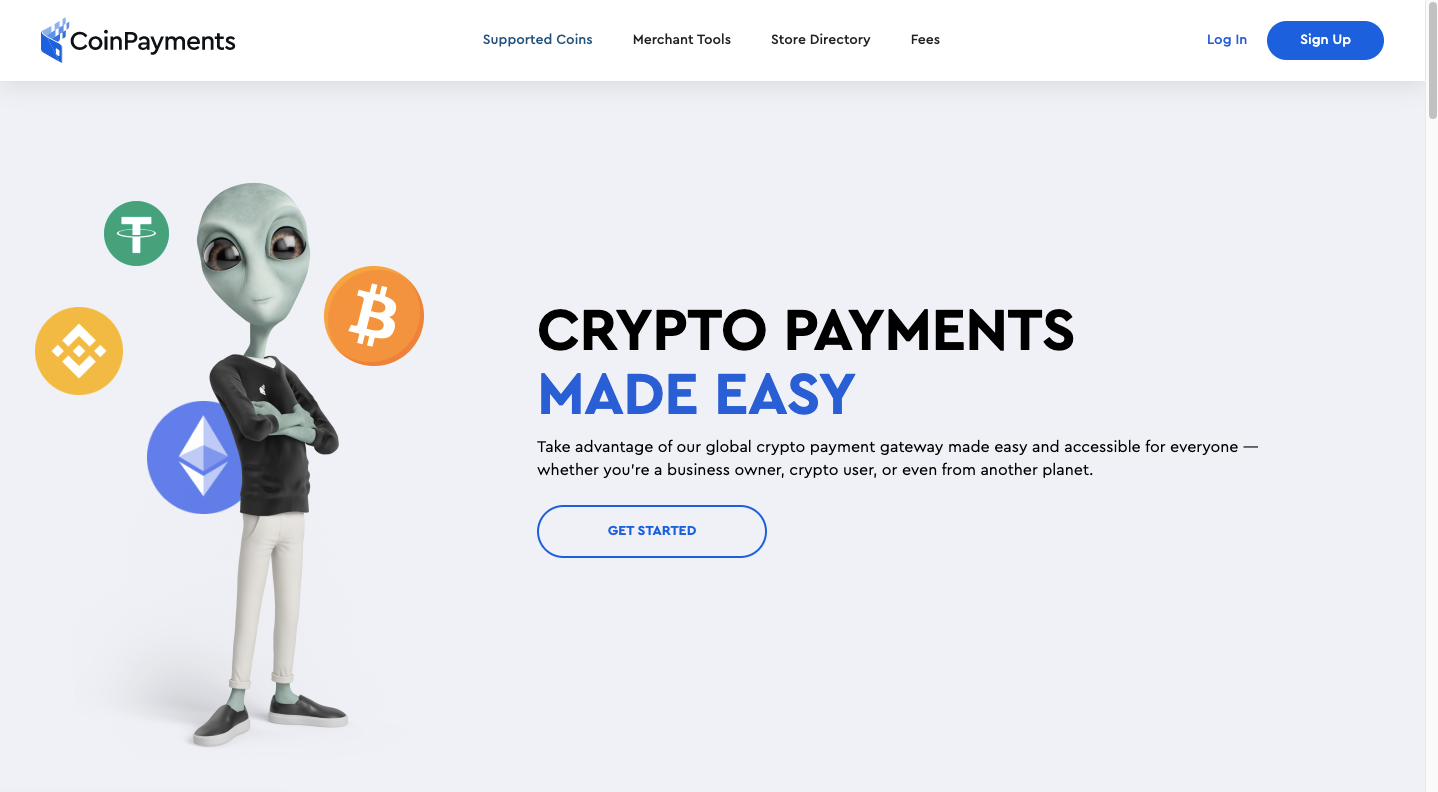 Lastly, features like multi-coin support, instant confirmations, human-readable $PayByName, and fiat conversions make the life of business owners as well as customers.
#2. Paytomat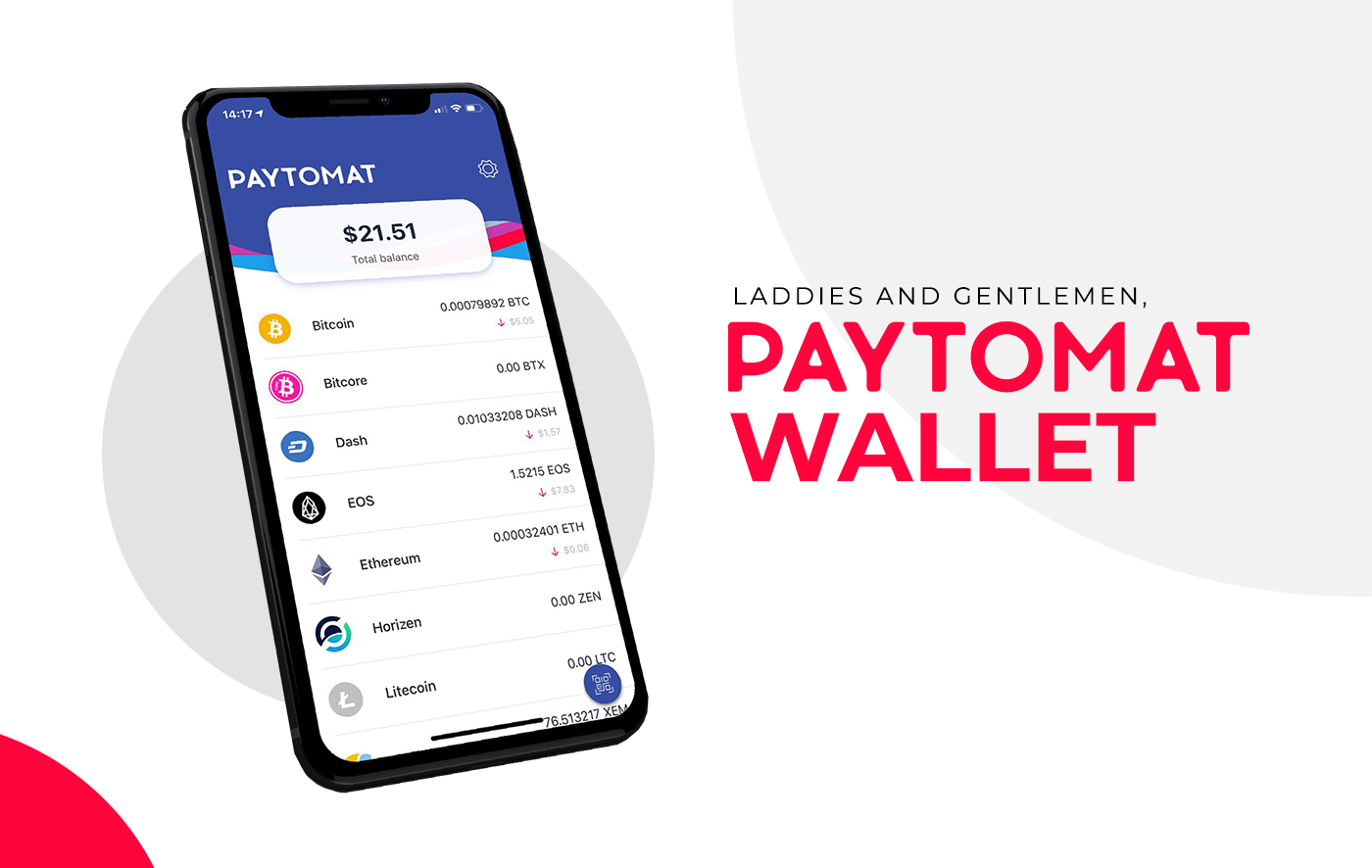 Paytomat's goal is to simplify the usage of cryptocurrencies in everyday life and provide maximum opportunities for using cryptocurrencies both online and offline. It is the best crypto payment gateway which can be used either for personal or business purposes.
More than 300 merchants use Paytomat worldwide: in the USA, Canada, Iceland, Spain, Italy, and the Netherlands, but most of them are in Ukraine, where the company is located.
Merchants can use existing POS, web panel, or Paytomat's invention mQR (merchant QR) and do not need to buy additional equipment or software. It enables direct payments making cryptocurrency gateways easy so that you can pay with crypto even on the market directly – the proof is here.
With Paytomat, you can accept online payments with no additional fees and enables merchants to make altcoin payments via third-party authentication via crypto wallet readily. It allows instant deposit through bank transfers and offers a Bitcoin debit card which you can use for retail payments allowing you to accept Bitcoin payments.
Paytomat participated in two accelerators: MaGIC GAP in Malaysia – the biggest in Asia, and NUMA New York – one of the biggest in the world. During accelerators, guys visited workshops, lectures, and sessions and did a lot of networking with industry key players and leaders.
#3. OpenNode
OpenNode is a cryptocurrency gateway allowing Bitcoin payment APIs first. It is a relatively new entrant in this space and is backed by Tim Draper – a pioneer VC and Bitcoin believer.
The UI of OpenNode is very clean and is easily the surest means to accept Bitcoin for any day-to-day business you run in any corner of the world.
There are no chargebacks, and you can upgrade to Bitcoin Lightning Payments whenever possible. Of course, all this is not free, and OpenNode takes 1% of the total transactions processed in the pay-as-you-go model.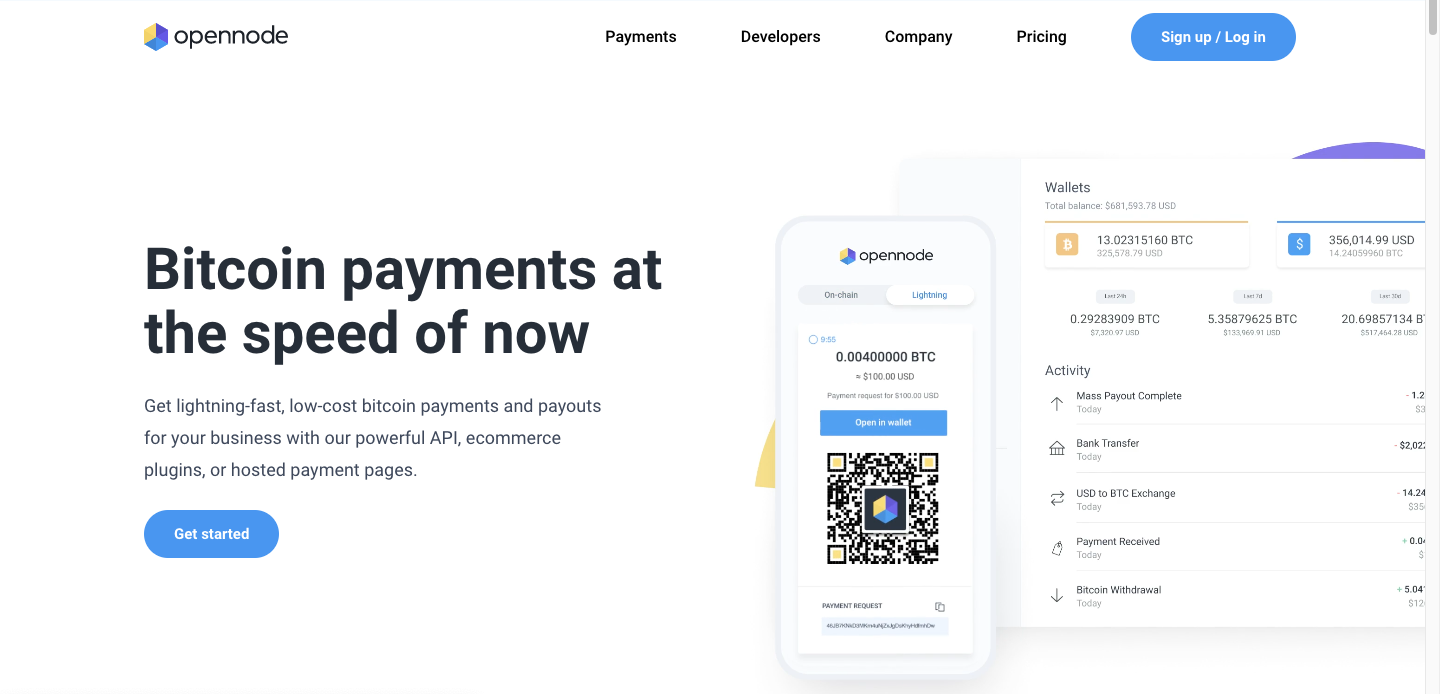 But the good thing is that initial payments worth $10,000 are processed for free, and you can manage your Bitcoin payments easily using their mobile app.
Lastly, the feature to convert collected BTC into fiat is too available, but I think in USD, but in the future, you can expect it to support more currencies.
#4. NOWPayments

NOWPayments is such a great name for a crypto payment processor that encapsulates cryptocurrency payment gateways ethos.
Whether you are an online business or an individual looking to accept BTC, ETH, LTC, or any other stablecoins, the easiest way to do that is through NOWPayments. It allows you to start accepting crypto payments instantly as well as the two-factor authentication system for enhanced security of your account.
NOWPayments was conceived in 2019 by the ChangeNOW team to fulfil the market's need of having a crypto payment gateway for multiple cryptocurrencies, which is easy to implement, custody-free, has competitive fees and is available worldwide.
Aside from API, NOWPayments products include invoices, a widget, an assortment of buttons, and a range of plugins, like the one for WooCommerce.
Currently, NOWPayments supports over 100 currencies, including popular stablecoins and charges transaction fees in the range of 0.4-0.5% based on the volume transacted. The good news is that this transaction fee range can go even lower if you transact more than 200 BTC/month.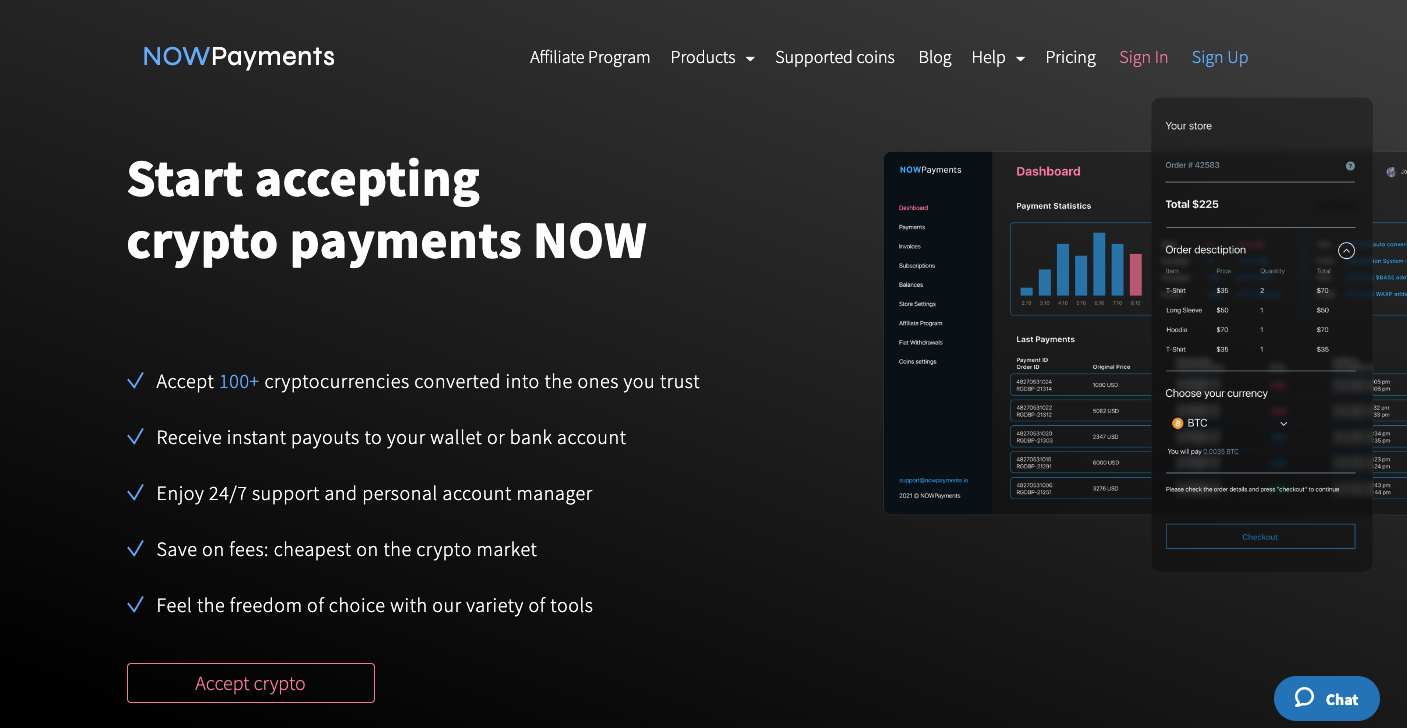 NOWPayments provide you with 24×7 support and a personal account manager that will help you on every step of your trade. You can receive instant payouts to your wallet or bank accounts.
NOWPayments has all the advanced tools to give you a smooth and controlled experience platform. It is undoubtedly one of the best cryptocurrency payment gateways currently available on the crypto market.
#5. BitPay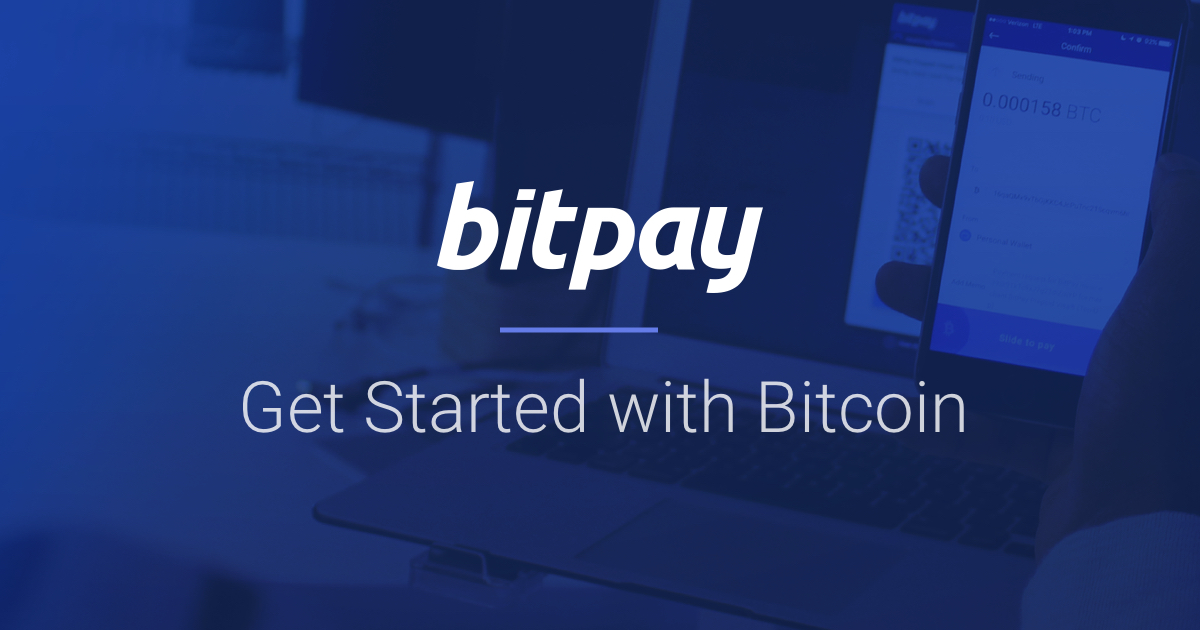 BitPay is another pioneering company in the realm of Bitcoin and crypto payments. It has been operating in this space since the early days of Bitcoin and is based out of the US.
You can accept Bitcoin payments via POS sales, on websites, or send emails of invoices all through one app of BitPay. Also, BitPay integrates with 40+ e-commerce platforms to make it super easy for online merchants to accept the currency of the internet- Bitcoin.
Also, those merchants who don't want the volatility of crypto can opt to instantly convert Bitcoin to fiat currencies directly into their bank account.
As of now, BitPay facilitates bank deposits in 38 countries, settled in US Dollars, Euros, GBP, stablecoins and more, with a standard 1% fee.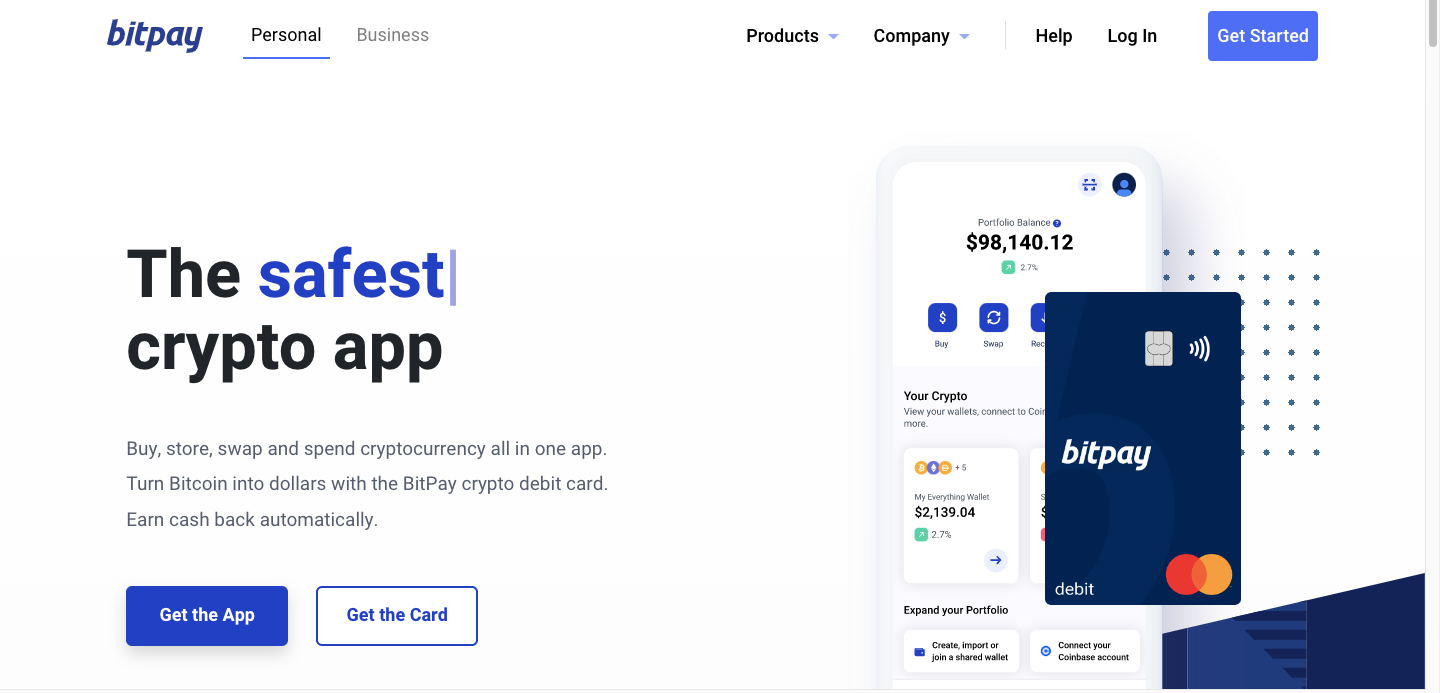 BitPay is the most intelligent, most trusted, most secure, and most accessible cryptocurrency payment gateway that lets you store, buy, swap, and spend cryptocurrency in one app.
It instantly lets you turn Bitcoin into dollars with the BitPay crypto debit card. It allows you to earn cash back automatically.
You can buy crypto with your credit card, debit card or Apple Pay with no hidden fees. It is a non-custodial crypto app that comes with easy backups and industry-leading security. BitPay lets you manage multiple wallets on the go and gives you access to all your assets.
BitPay lets you shop your favourite merchants online and in person- around the world, so what are you waiting for? Please go check them out.
#6. CoinGate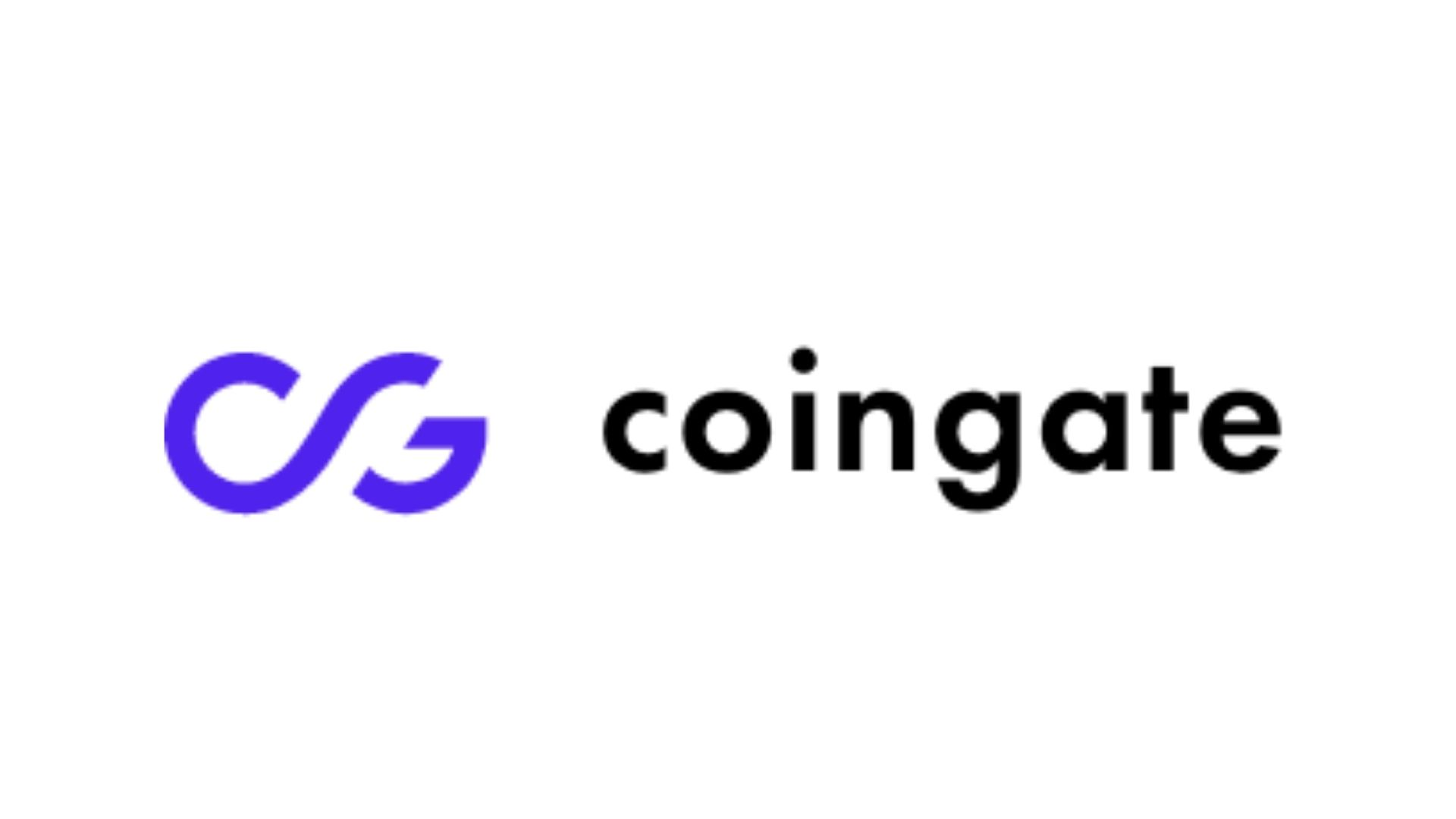 CoinGate prides itself on being a pioneer blockchain payment processing company. The brand has been functional since 2014 and provides the option to buy/sell and accept cryptocurrencies in a single place.
Online and offline businesses can adopt cryptocurrencies quickly with the help of CoinGate and, simultaneously, satisfy the needs of their customers who want to pay in crypto.
With CoinGate, you can accept payments in 70+ altcoins, including Bitcoin, and receive payout directly in your bank in USD or EUR. The majority of your cryptocurrencies are held in secure cold storage.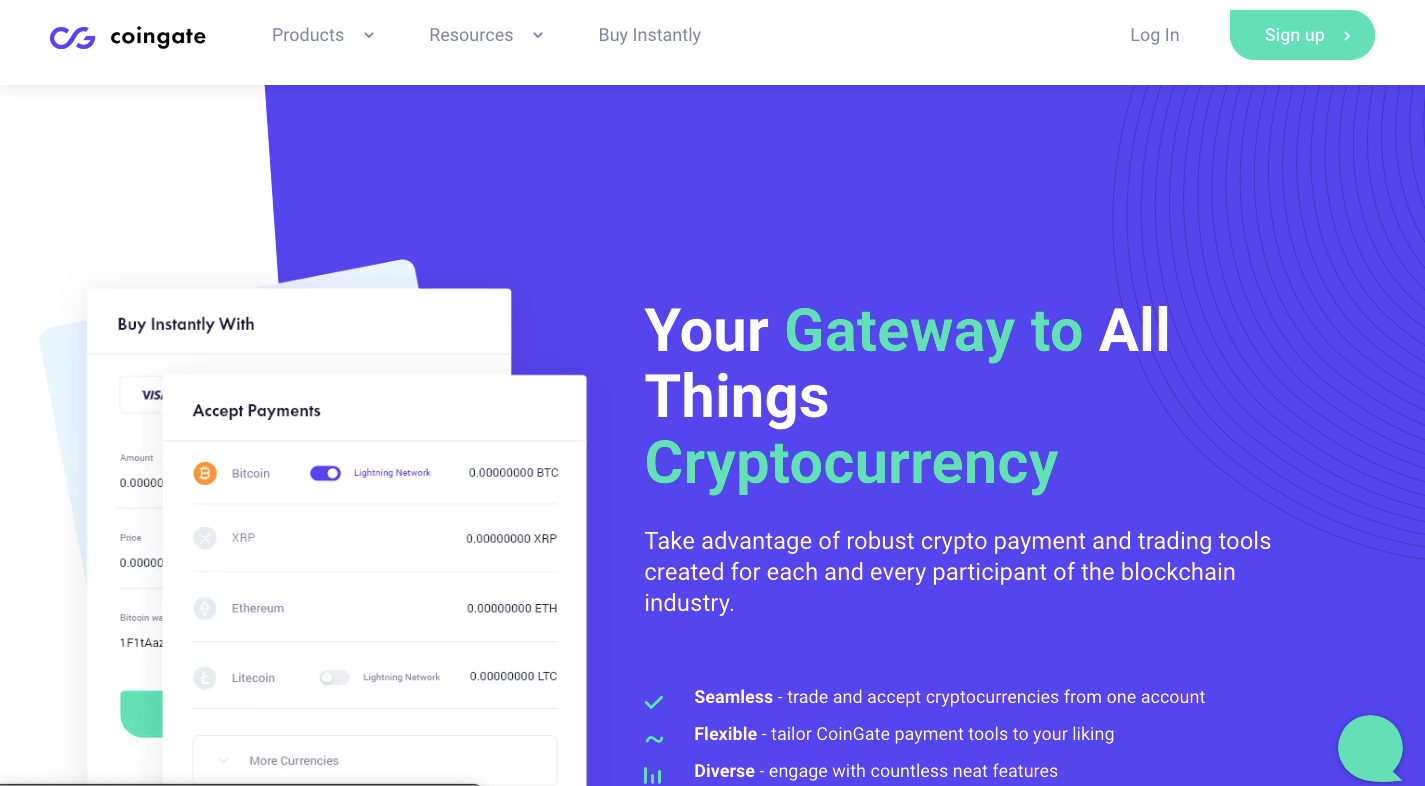 More than 2 million successful transactions have been made so far through over 3 hundred thousand registered users on CoinGate. The platform charges flat 1% transaction fees with their state-of-the-art solution.
You can collect payments, send billing invoices, convert payouts to fiat currency or keep the cryptocurrency in one single platform.
The working of CoinGate is quite simple:
You sell a service or a product.
The shopper selects CoinGate to pay.
We generate a payment invoice.
You receive your earnings.
The overall procedure to create a business account is just 3 to 5 minutes. Try it for yourself!!!
#7. SpicePay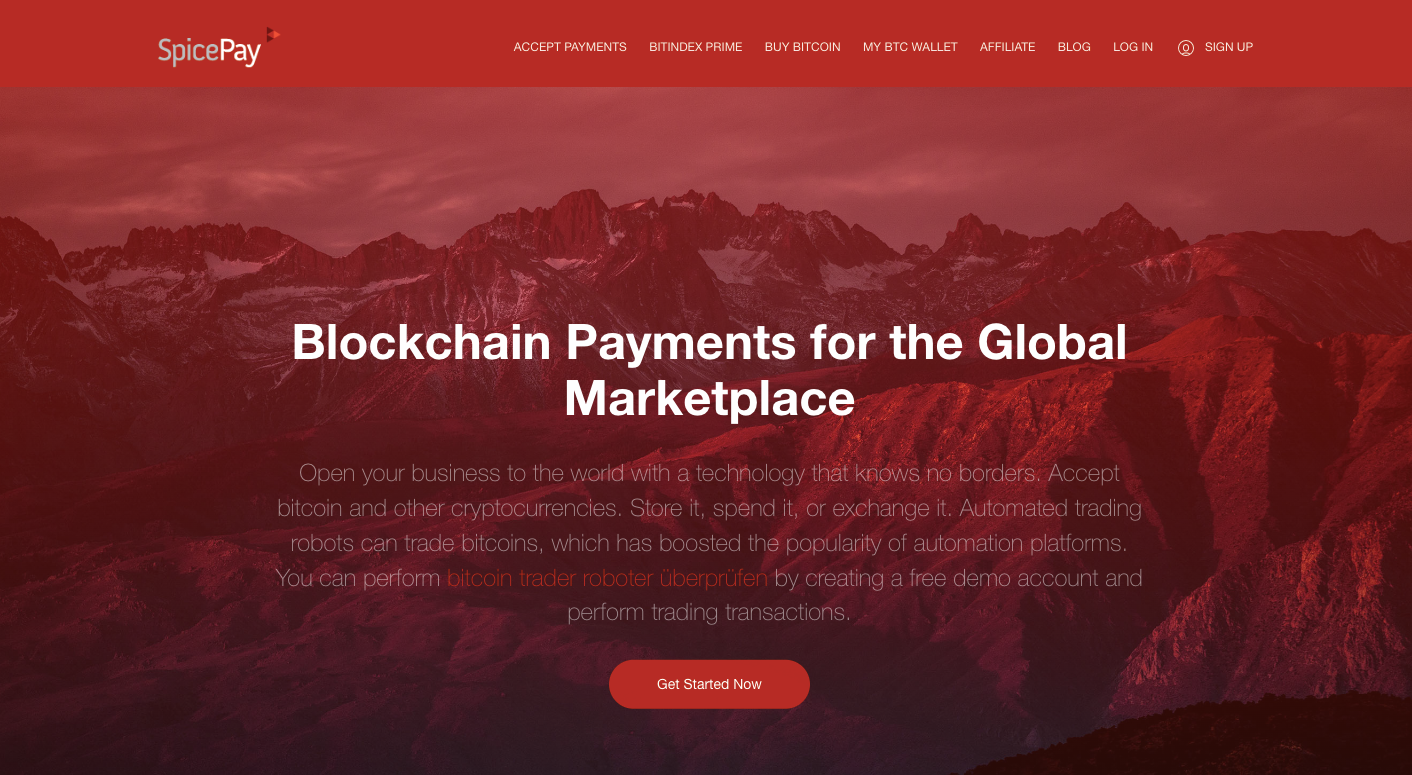 SpicePay helps you accept BTC, LTC, and ETH-like cryptocurrencies for your business and gives you a free wallet to integrate with your online or offline shop.
The company is based out of London, UK and has been serving the market's needs since 2013. Using SpiecPay, merchants in EU regions will be able to receive their payments in 24 hours against 72 hours of credit card processors. Also, withdrawals are manually or automatically available in USD, EUR, GBP, CAD, or cryptocurrency.
If the merchant wants to hold crypto, the payment receipt is instant. Apart from that, the fee charged for the exchange and processing is also 1% compared to 2-4% of the card processors.
SpicePay also has an inbuilt free cryptocurrency wallet where you can put your Bitcoin transactions- payments, withdrawals and exchanges. You can withdraw by wire transfer, SEPA or PayPal.
Your SpicePay account gives you access to various tools for integrating cryptocurrency payment functionality into your website. Its integration requires basic developer skills – but don't worry if you don't; Spicepay developers will assist you free of charge.
#8. BTCPay

If you are a hardcore decentralization believer and don't want to pay for processing Bitcoin transactions, BTCPay is for you.
BTCPay is an open-source project maintained by the Bitcoin community. It isn't a company; thus, Bitcoin payments are processed with 0% where you always control your Bitcoin.
You just need to launch a server in a cloud with your hardware device or an existing host. Then connect your eCommerce store or use one of many apps to get paid, and the funds directly arrive in your connected wallet.
BTCPay has no third-party servers and is a self-hosted crypto payment processor that is secure, private, free, and censorship-resistant.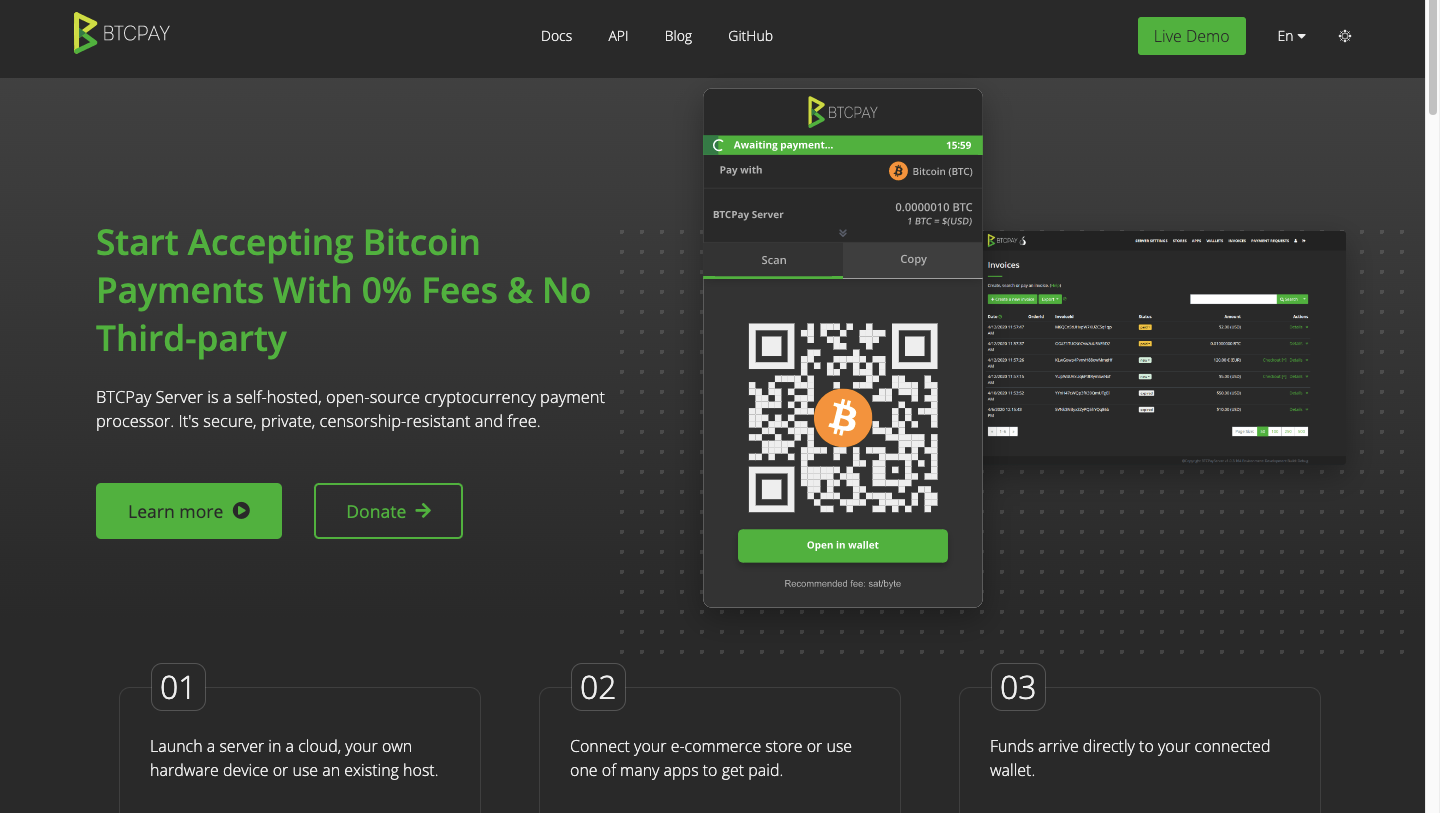 It seamlessly integrates with plugins like WooCommerce, Shopify, Tor, Magneto, WordPress and many more. BTCPay Server is an open-source self-hosted cryptocurrency payment processor. It is a secure, private, censorship-resistant and completely free platform.
BTCPay has all the essential apps built in and is great for invoicing and accounting. Features you will use the most are baked right into every instance so you can get the ground running.
Additionally, you can manage your incoming and outgoing funds with a built-in wallet that has hardware wallet support. You can use a shared server if you're not a tech enthusiast or deploy your instance on a cloud server or hardware devices.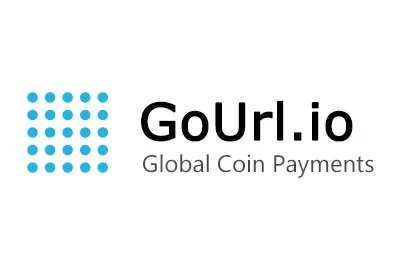 GoUrl is another global cryptocurrency payment solution provider. It has been providing solutions to businesses and merchants since 2014 to accept cryptocurrencies safely.
GoUrl has solutions for every type of business, online or offline, and is seen as a global leader in processing crypto payments.
As of now, it has 18000+ merchants using GoUrl and support for more than 50 cryptocurrencies. Further, if the weather you want to keep your crypto in their wallet or want to convert it to fiat like USD or EUR, GoUrl supports both.
GoUrl lets you accept cryptocurrency payments online with no monthly fee, and the transaction costs start from as low as 0%. It is 100% open source and available on Github.com. It lets you create your Bitcoin shop in just 10 minutes.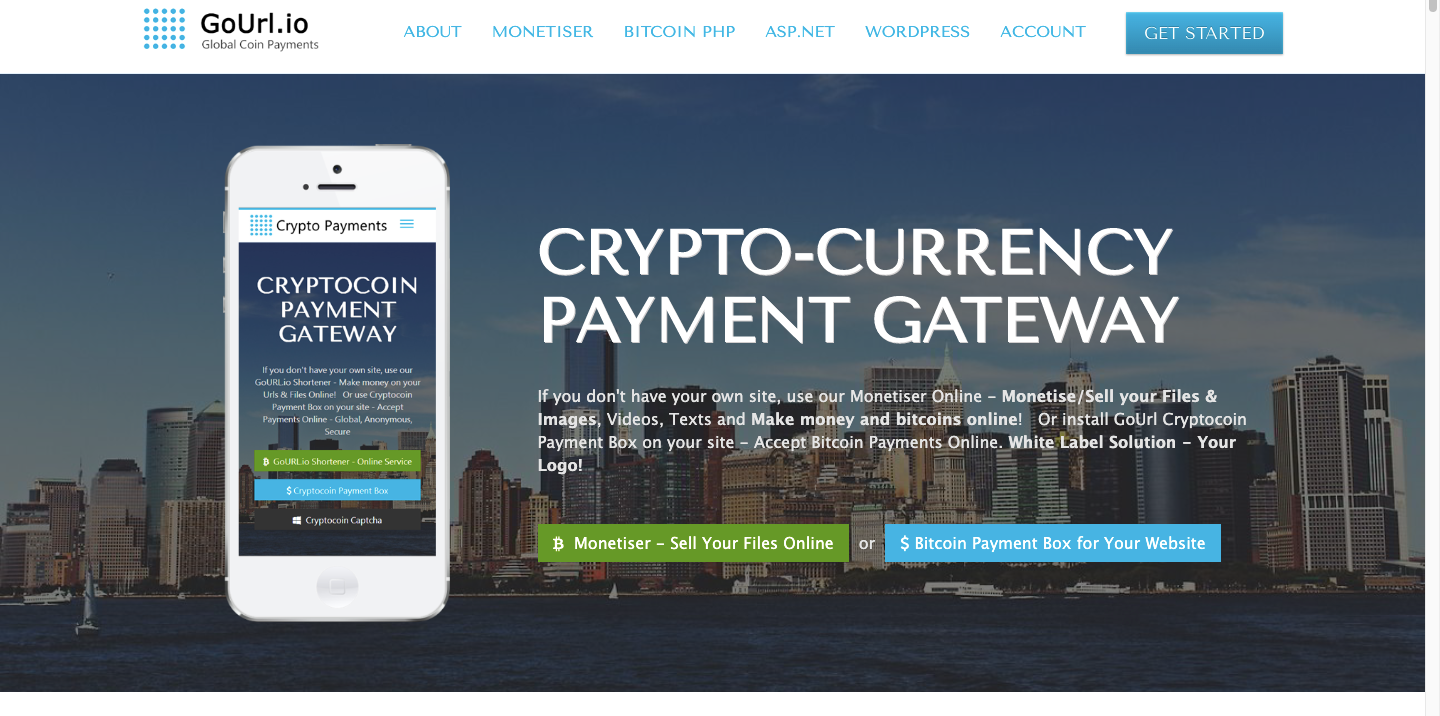 With GoUrl, you can accept Bitcoin/Altcoin on your site or use Monetiser, and the exchange trade platform doesn't require any ID or bank account. You can easily convert Bitcoin to USD/EUR and many more.
GoUrl also has an affiliate program that will help you earn 33,3% of your lifetime revenue share and provides free support in integrating the Bitcoin payment gateway.
#10. Coinbase Commerce

Coinbase Commerce is a digital payment gateway service offered by the wallet service provider and cryptocurrency exchange Coinbase, which 8000+ merchants trust. It supports the 10 most popular cryptocurrencies:
Bitcoin
Ethereum
USD Coin
Tether USD
ApeCoin
Bitcoin Cash
DAI
Dogecoin
Litecoin
Shiba Inu
It allows you to receive payments from anyone and anywhere. Coinbase Commerce is a powerful business tool to supercharge your crypto payments via its inbuilt merchant app.
You can sell your crypto for cash or USD coin and receive payments from customers anywhere in the world. It allows you to bill quickly and comes with an inbuilt invoice generating system.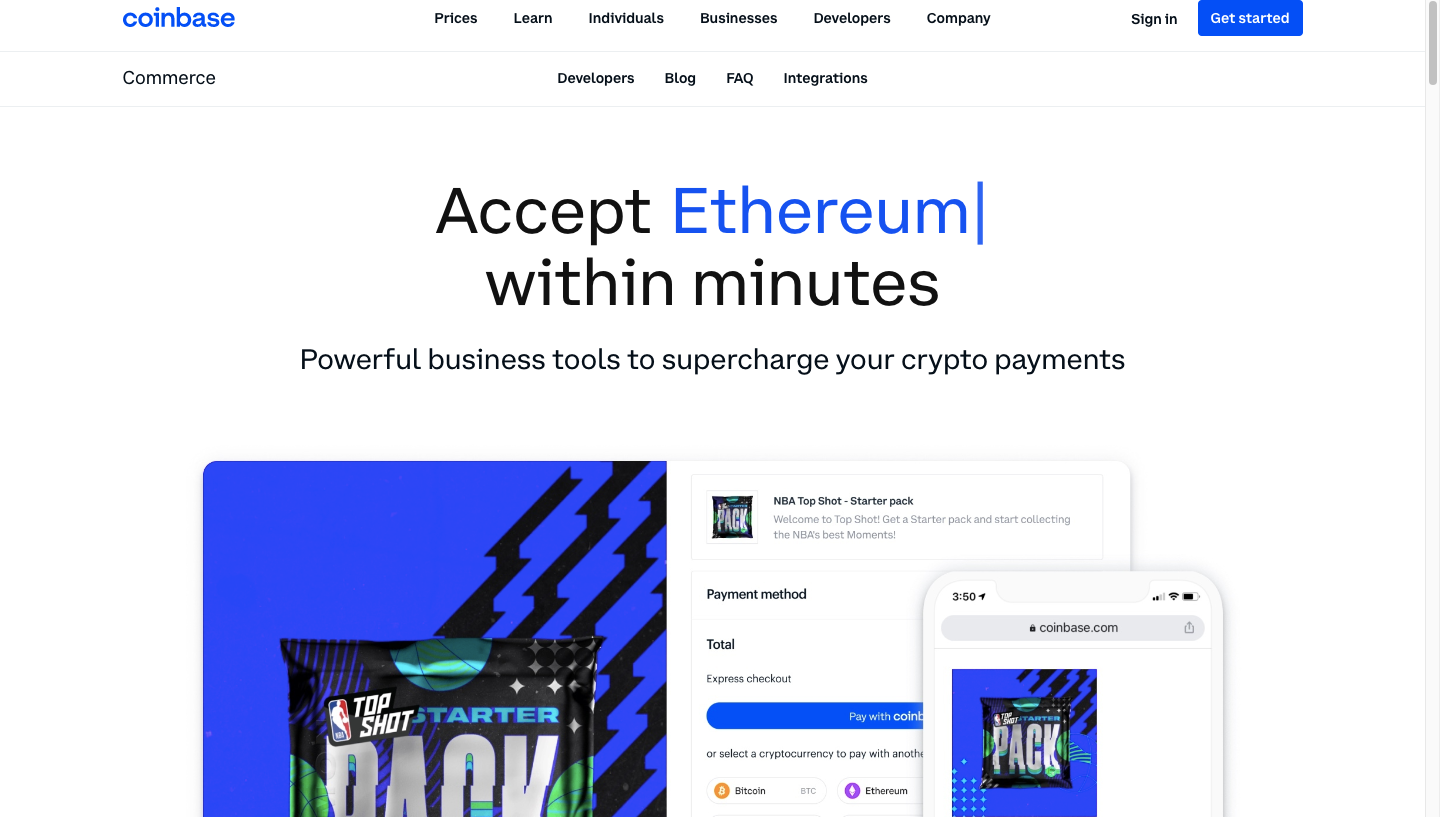 You are equipped with Turnkey API that allows you to create custom checkouts and workflows as well as allows you to integrate into your site directly with major eCommerce platforms.
Coinbase Commerce lets you single-handedly control your wallet and private keys. It charges a net 1% transaction fee and free conversion into fiat with a connected Coinbase account. Not only this, the platform allows you to set up your account in a mere couple of minutes just with an email address.
Check Out Coinbase Commerce Now
#11. PayBolt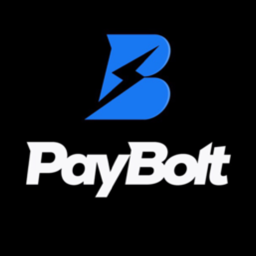 PayBolt is the Web3 cryptocurrency payment gateway designed specifically for business, accepting crypto payments in 7 most prominent digital assets:
USDT
CAKE
PAY
ETH
BNB
BUSD
SFM
And supports thousands of coins, allowing you to pay with any crypto you can think of. There is a 0.5% flat fee on crypto transactions with no monthly charges or a minimum transaction limit.
It is secure and transparent; compatible with most crypto wallets, supporting over 90+ wallets. PayBolt lets you pay anywhere anytime with a few clicks and scanning a QR code. It is currently the most famous crypto wallet among the best crypto payment gateways to accept payment via major eCommerce platforms.
You can also earn crypto rewards; the more you and your customers use PayBolt, the more you will be rewarded.
PayBolt offers a crypto payment gateway-equipped business app available for both Android and iOS devices.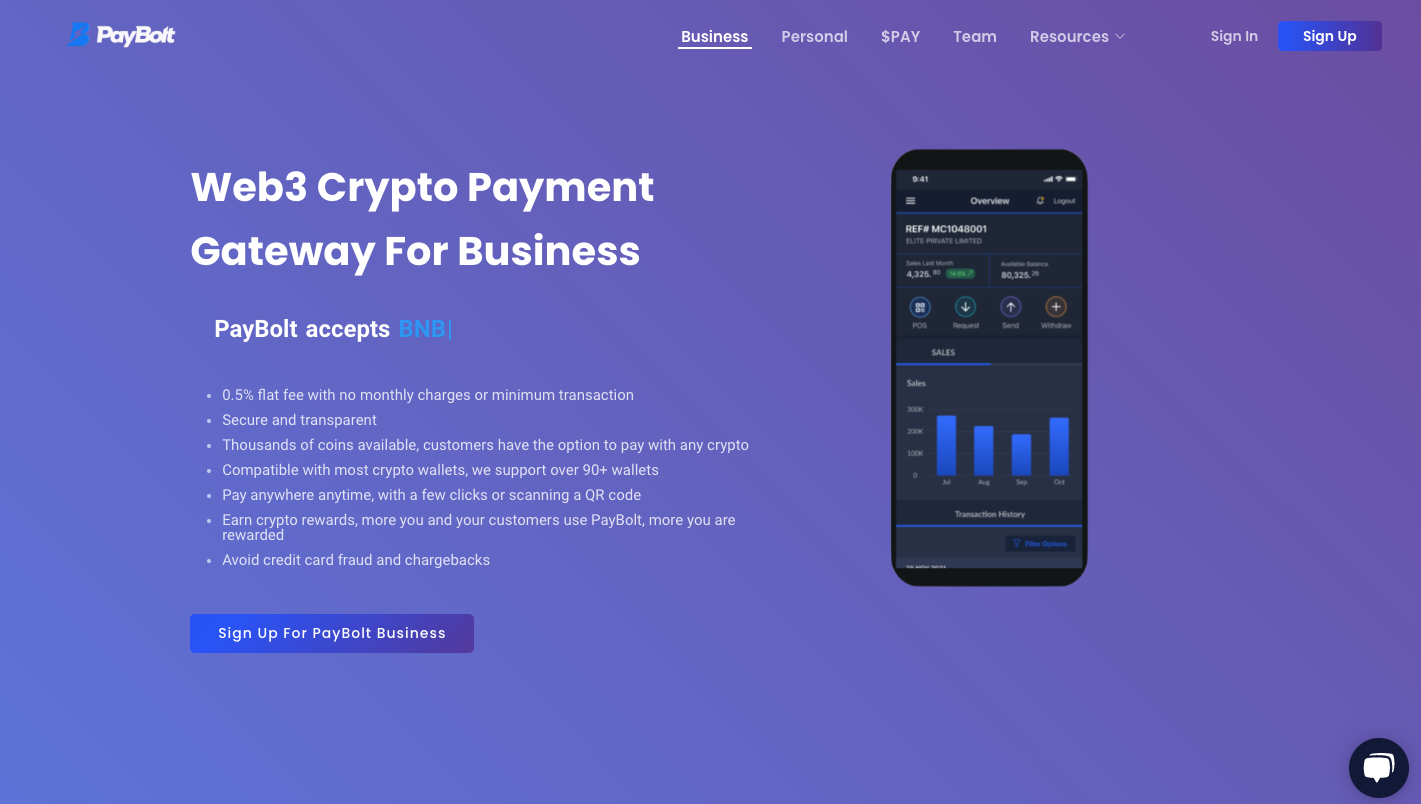 This crypto payment gateway is the most effective and easiest payment generator you've ever used. It lets you withdraw fiat or crypto instantly to maximize your business cash flow.
WooCommerce, OpenCart, Magento and more are all integrated online stores on this platform. There are more than 150+ fiat currencies available from around the globe.
There is unlimited transaction volume and size offered with no setup fees and monthly fees, and it lets you accept crypto payments from around the world.
This payment gateway is a seamless integration that gives both online and offline eCommerce platforms or brick & mortar merchants, giving them the power to accept digital currencies – and get all the benefits you can't go with just traditional payment methods.
PayBolt has been audited and certified by the world's leading blockchain security expert, Certik. The transactions you execute are on-chain and 100% transparent. And so you know that your security is the priority at PayBolt, and there is no reason to choose PayBolt.
#12. SpectroCoin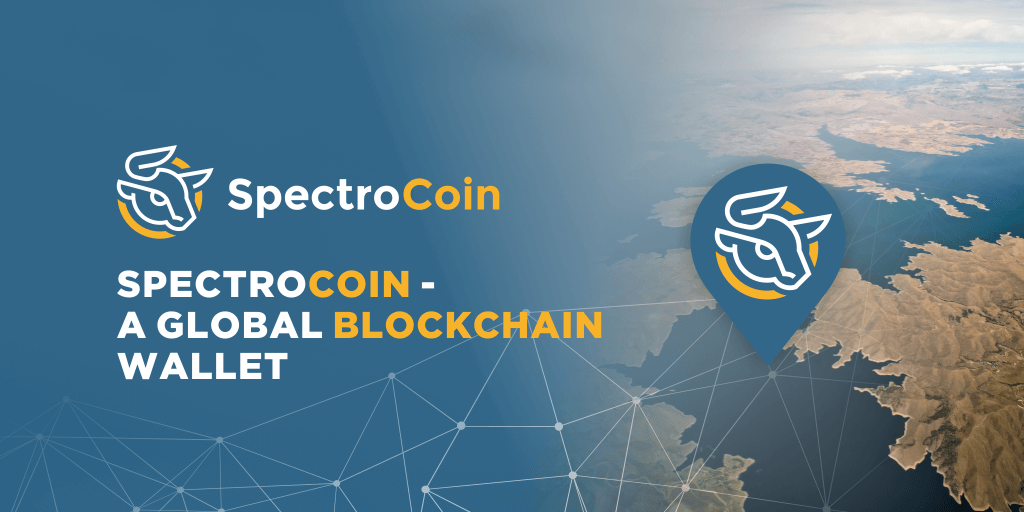 It is a versatile cryptocurrency payment gateway founded in 2013 and allows you to execute Bitcoin transactions and lets you start accepting Bitcoin.
SpectroCoin supports 47 different assets like:
Bitcoin
Ethereum
Dash
NEM
Litecoin
Stellar Lumens
Ripple
Zcash
Banker
USD Coin
TrueUSD
PAX Dollar
Dai
Customers can pay in Bitcoin, Ethereum and other listed cryptocurrencies directly through the crypto payment gateway. Just submit the amount and the currency you want to receive payment in USD, GBP, EUR or other major fiat currencies.
Your customers can pay the invoice at a fixed exchange rate, and the platform instantly converts funds to the currency of your choice and allows you to withdraw funds to your bank account on the spot.
SpectroCoin comes with instant pre-order forms that let you create orders without any integration straight from your account. It also has multiple receiver pre-orders that create orders that can be emailed to various clients allowing you to be paid instantly or at any time in the future.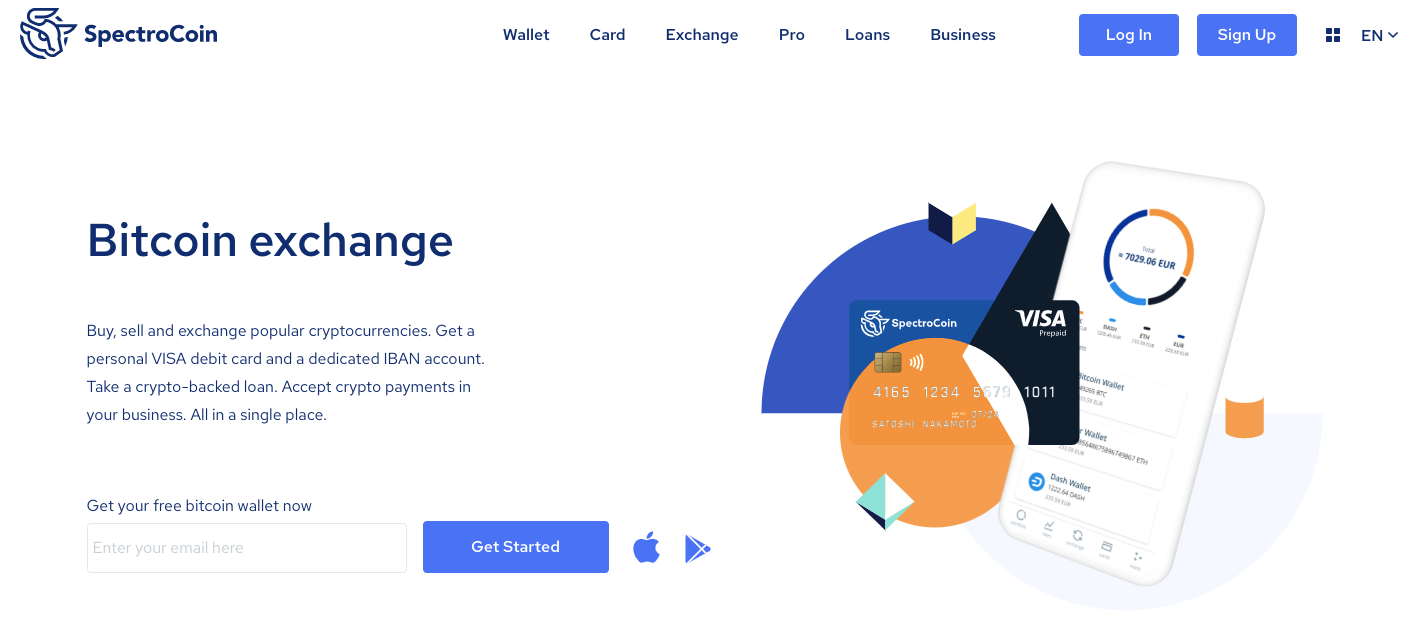 With SpectroCoin, you can create payment links to be used by your employees with no access required for owner's accounts. You can also customize your payment button- add a title and description and choose a button style that fits your website best.
It also has eCommerce plugins that easily integrate through SpectroCoin shopping cart plugins. It offers payment gateway modules for WooCommerce, Magento, PrestaShop, OpenCart, Drupal, WHMCS, Zen Cart and other eCommerce platforms.
SpectroCoin also has a library feature inbuilt in the crypto gateway that easily integrates the eCommerce platforms through their plugins, cryptocurrency wallets, or live cryptocurrency price volatility index. Letting you start accepting payments instantly.
With all these features, SpectroCoin is undoubtedly one of the best cryptocurrency payment gateways out there.
Conclusion
What are Bitcoin/Cryptocurrency Payment Gateways?
Lastly, I want to give my two cents of advice to all the businesses and merchants who might use any of these processors.
Always keep your cryptocurrencies in a self-hosted wallet like Ledger Nano X and periodically withdraw your earnings from your payment processor if you wish to hold them in crypto.
And to those directly converting each crypto payment into fiat, I would suggest striking a balance and keeping some in crypto too. This will also help you take advantage of price appreciation in the long run !!
If you have questions regarding these processors, let us know in the comments section. If you are a crypto payments processor and want to get listed here, contact us at [email protected] for a sponsored listing.
Latest posts by Money Mongers
(see all)