I think, just like me, you also would be surprised:
As to how Ripple cryptocurrency has got so much traction…
But let me be honest:
I don't know why, but I think it is because of its cheap cost and colossal supply.
But whatever one may say, this banking crypto has maintained its #2 position on CMC for almost a year now, and I know it's very ironic that banking crypto has done so.
Ironic because cryptocurrencies like Bitcoin or Litecoin came as an alternative to traditional banking.
But let me stop here and save that discussion for some time else.
Returning to the original topic of today, I will share a comprehensive list of the best wallets for storing Ripple (XRP) coins.
Top Best Ripple (XRP) Wallets
Ledger Nano X
Ledger Nano S
Ledger Nano S Plus
Trezor Model T
Ellipal Titan
Coinomi Wallet
Exodus
BRD Wallet
CoolWallet S
Toast Wallet
Edge Wallet
Uphold Wallet
Abra Wallet
Atomic Wallet
Cryptonator
Wirex
Ripple Paper Wallet
SimpleHold Wallet
#1. Ledger Nano X [Recommended Ripple Wallet]
Want a hardware wallet to store your XRP Ripple for the long term and the flexibility to access them on mobile?
Try Ledger Nano X by Ledger SAS- a France-based company expert in making security solutions for digital assets like Ripple.
Ledger Nano X is a multi-currency HD wallet that supports more than 5500 cryptocurrencies and tokens, including the Ripple coin. So if you are a holder of an XRP coin, this is the best XRP coin wallet you can get right now.
Nano X is Bluetooth enabled with a battery; that's why it is easily usable with iOS and Android devices without any OTG or USB.
Plus, you get the Ledger Live app to control and manage your funds on the desktop, but you need not worry as your private keys are always on the device.
The hardware wallet has a rugged design made of brushed stainless steel and good-quality plastic. It comes with a 100mAh lithium-ion battery that lasts several days on a single charge.
It also comes with a CC EAL5+ certification level and ST33J2M0 chipset, making it a robust and secure wallet.
Lastly, the device looks stylish with an improved design and UI compared to Ledger Nano S, which is the precursor of the Nano X device.
Developed by a France-based start-up, Ledger Nano S is one of the world's most popular and top hardware wallets to store your cryptocurrencies safely.
It is a small flash drive-like device with an OLED screen that helps in transaction authorization on the device and is an HD wallet.
When you set up Nano S for the first time, you will get your 12 to 24-word seed, which is very important to keep your funds safely.
If you lose these seed words, no one can help you retrieve any of your funds from the Nano S. So, if you have a significant amount of Ripple cryptocurrency, you should not think twice about getting yourself a Ledger Nano S device.
Nano S is now available in 6 colours, and it will cost you around $100 to safeguard your hundreds of cryptocurrencies on it. To know more about it, check this Ledger Nano S Review.
#3. Ledger Nano S Plus (Hardware wallet)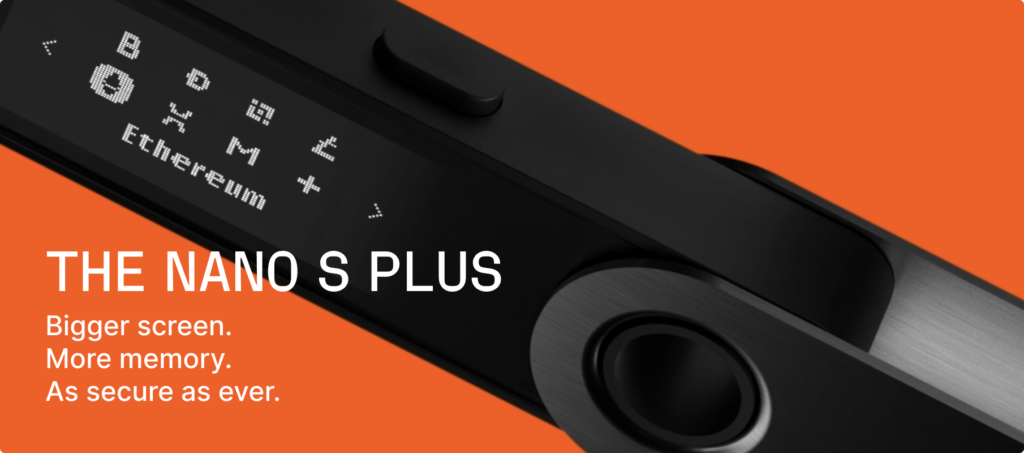 Another fantastic option from Ledger SAS in the mid-range of their lineup is the Nano S Plus. It is cheaper than Ledger Nano X but comes with almost all the functionalities of Nano X.
Launched so recently in April, Nano S Plus bridges the gap between the other two products in Ledger's lineup. Even if it comes at a lesser price, it supports all those 5,500 crypto assets, including your favourite XRP. In addition to this, you can also store up to 100 apps at the same time, including all the Ripple wallet apps.
The device is ruggedly designed and made of stainless steel and high-grade plastic. It has a pocket-friendly design with a 123×64 px large screen and is even 13g lighter than Nano X as it doesn't have a battery.
Other than that, you can expect to store XRP with complete control as well as fast execution with its CC EAL5+ and ST33K1M5 chipset as the Nano X.
Additionally, this Ledger hardware wallet integrates with its Ledger Live App and is compatible with 64-bit desktop computers. It is for sure a one-stop solution to store Ripple and trade at any time anywhere.
#4. Trezor Model T (Hardware Wallet)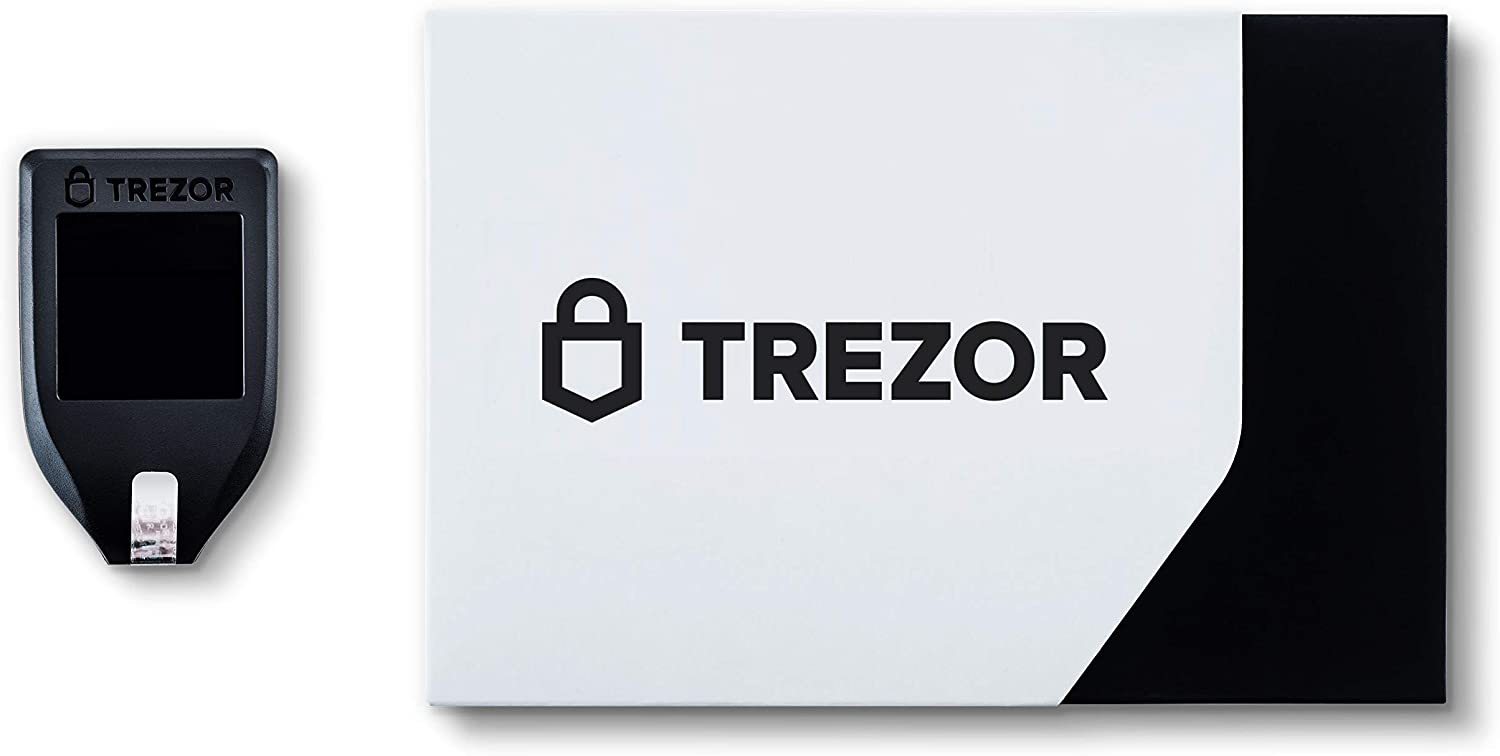 Another prominent name in the hardware wallets space is undoubtedly among the best Ripple wallets in the market. Trezor, the parent company, launched the Model T in 2018 and marketed it by SatoshiLabs.
Though the device is a little older than its competitors, Trezor doesn't set back in any way, thanks to its dedicated developer's team that offers regular software and security updates. Making the best XRP wallet is the security this wallet provides.
With U2F authentication and FIDO2 authentication. Additionally, they also provide password management and second-factor authentication certified by ROHS, which doubles the security, and offers a secure wallet capability where you can store your private keys in the cloud.
Trezor Model T supports 1200+ digital assets, which keep on updating frequently. The device comes with an inbuilt full-colour display and a powerful interface.
 If you misplace your device, you can quickly recover your entire wallet using a 12-word recovery seed.
#5. Ellipal Titan (Hardware Wallet)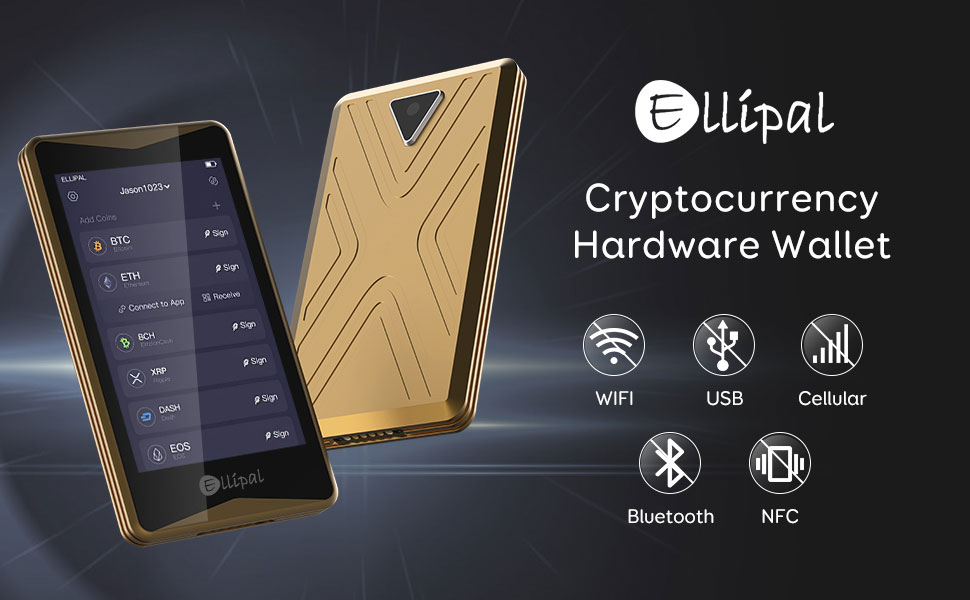 On the premium selection that Ellipal offers in the hardware wallets range are the Ellipal Titan. These cold wallets were launched in 2019 and broke the market with their exclusivity and premiumness with their beautiful and state-of-the-art design line.
It made its mark in this list of best Ripple wallets because of how it combines elegance and functionality at comparatively fair pricing with the top-of-the-line features it offers.
It is undoubtedly the best Ripple wallet as it offers 33 crypto assets and over a whopping 7000 tokens in the crypto wallet. Some of their supported assets are:
Bitcoin (BTC)
Ethereum (ETH)
Litecoin (LTC)
Tether (USDT)
Bitcoin Cash (BCH)
Ripple (XRP)
Dash (DASH)
Tron (TRX)
Bitcoin SV (BSV)
Cardano (ADA)
Binance Coin (BNB)
EOS
Ethereum Classic (ETC)
Steller (XLM)
The premiumness that Ellipal Titan offers and its security features is also impenetrable and impressive.
It is among the safest XRP wallets offering cold wallet capabilities with no internet connectivity whatsoever so that your wallet is safe from any cyber security breaches. And the credit goes to its inbuilt camera, which you can use scan QR codes directly on the device to execute transactions, unlike many other hardware wallets.
All codes are verified and secure. They also put them on Github, where anyone can easily audit and verify their code, ensuring transparency is always the priority.
Ellipal Titan is also a pretty solid and rugged-built device. It is made entirely from a single solid high, strength metal piece, and it is impossible in a way to break open the device.
Suppose someone breaks it with a very minimal chance; the device will automatically delete all the stored keys. Making your wallet address and details always untouched and safe.
The Titan is not a desktop wallet; these hardware wallets work seamlessly with Android and iOS with an excellent interface. Additionally, it has a large touchscreen UHD display and a built-in camera which are the USPs of these hardware wallets.
#6. Coinomi Wallet (Mobile)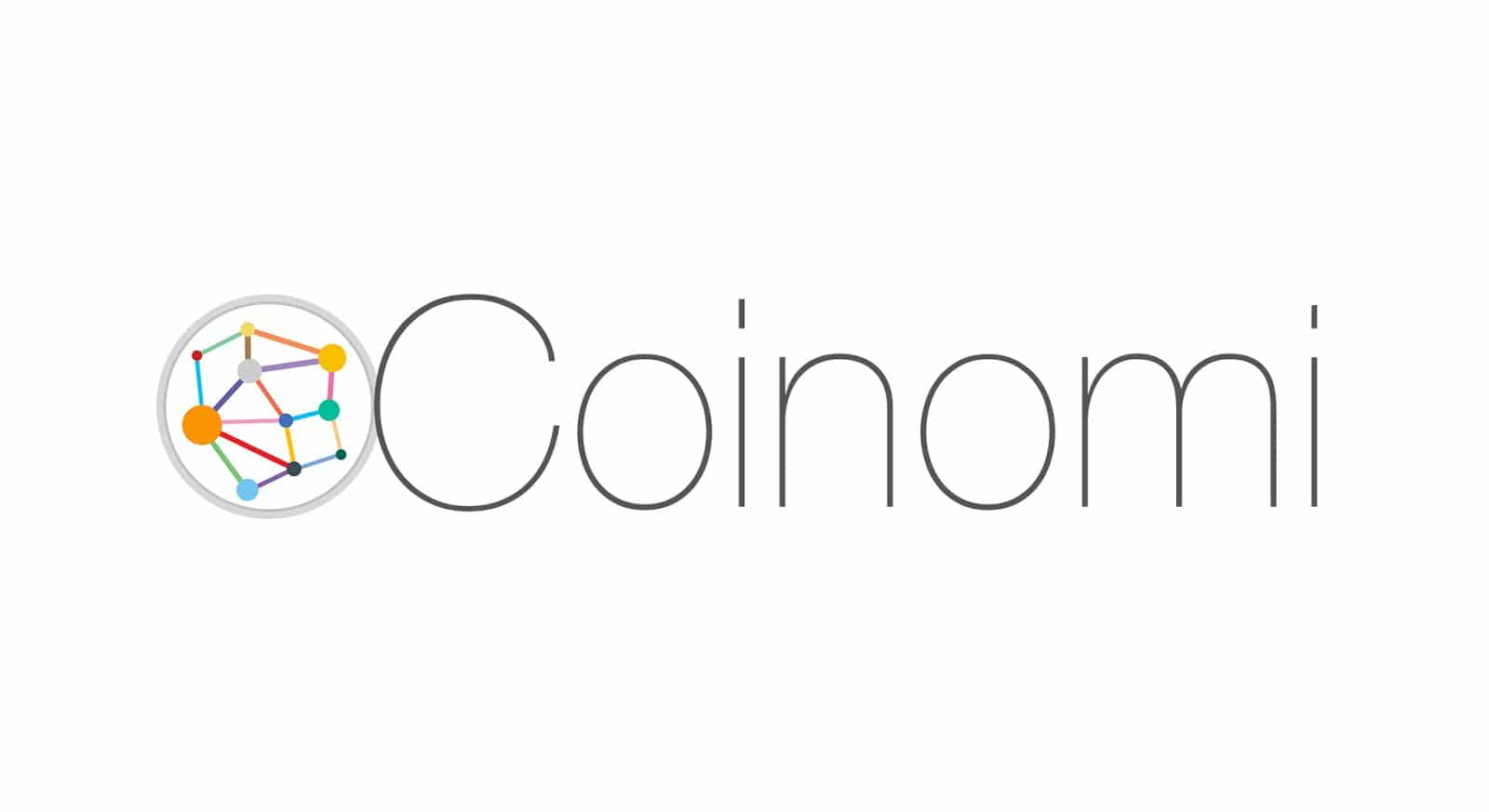 Coinomi is a prominent name in the mobile XRP wallets space; the company has been based out of London, UK, since 2015 and has been among the top XRP wallets since then.
Coinomi's development team is fast and competent, giving you the confidence to buy Ripple XRP and store them and even an additional 100+ assets.
Coinomi supports a set of more than 130 digital currencies on more than 125 blockchains. It offers 168 fiat currency representations available in 25 languages and is Seg-Wit enabled as well as for both Android and iOS devices.
Furthermore, these software wallets give you a single seed through which you can be in control of your digital currency, making it one of the most advanced multicurrency crypto wallets for mobile users.
It is the oldest wallet that supports multiple wallets with millions of registered users. Coinomi wallet has never been hacked or otherwise compromised to date. All supported assets can be exchanged instantly from within the app via built-in exchanges.
Coinomi wallet app is also supported on computers, working on both Windows and iOS. On Coinomi, your private key never leaves your device. The strong wallet encryption guarantees that all your critical information remains in vault-like protection.
Coinomi comes with Digi-ID out of the box so that you can forget about the old, insecure credentials and replace them with Coinomi's top-notch blockchain-based identity modules.
It offers Advanced technology that enables you to use your altcoins to pay directly to bitcoin addresses and vice versa. With its user-friendly interface, no extra steps or endless sign-ins are required. It has a one-click cross-chain payment process.
Coinomi also has an in-built exchange allowing you to exchange one coin for another without going to your centralized cryptocurrency exchange. This feature proves pretty handy to have in events of extreme volatility.
#7. Exodus (Desktop)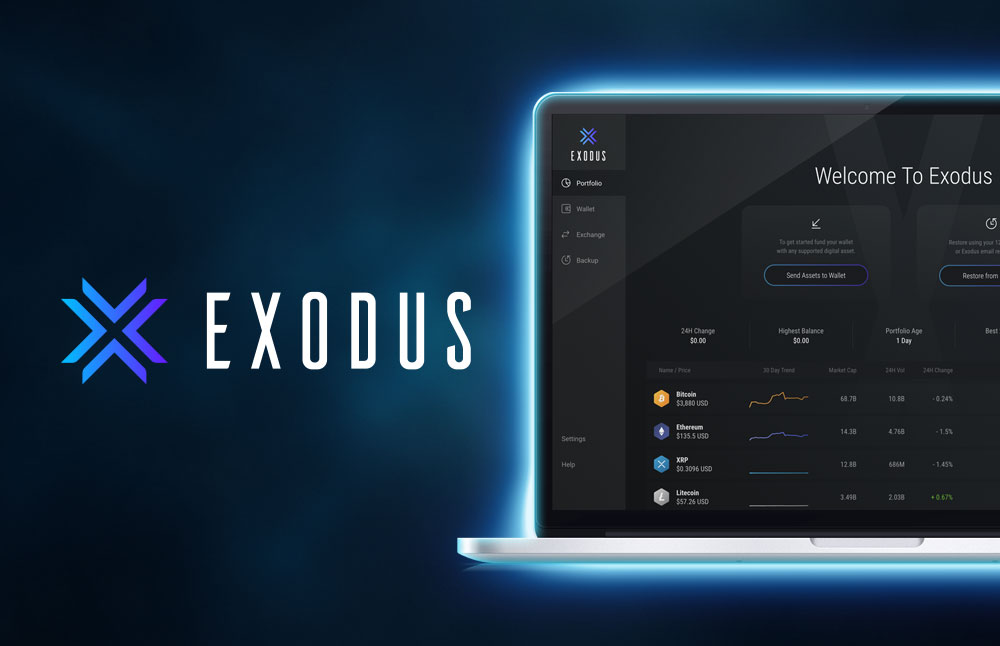 I am a big fan of Exodus wallet; it's not a bias but the features and functionalities that it offers; I must tell you that once I tell you about them, you will feel the same as well.
Regarding Ripple, Exodus is one of the best Ripple desktop wallets out there. It is a free Ripple wallet which works flawlessly and has a beautifully designed interface.
Apart from that, it is standard for them to provide seed words to keep you in complete control of your digital assets. Exodus also over supports 225 cryptocurrencies & tokens.
I specifically like the pie-chart representation of my portfolio and its capacity to integrate with a Trezor-like hardware wallet for several currencies, unlike other desktop wallets.
Integration with a hardware wallet like Trezor gives you the best of both worlds. It gives you the freedom to continue using the simple software interface and leverage the secure hardware infrastructure.
Additionally, its UI is super sleek, and the usability doesn't compromise the security features. Exodus is a non-custodial desktop wallet where you get your seed words to protect your funds.
Exodus allows you to buy crypto directly with USD, EUR and GBP. You can buy litecoin and other supported cryptocurrencies using your credit/debit card, bank account or Apple Pay. Its beautiful application provides you pro-level control to manage your crypto wallets.
It has a built-in exchange, advanced trading features, and 24/7 customer support.
Mac, Windows, & Linux versions are available for the Exodus wallet. They have also launched their mobile wallets, which are available for both Android and iOS. You can also add the Exodus wallet as a chrome extension, making it available at your fingertips anytime, anywhere.
#8. BRD Wallet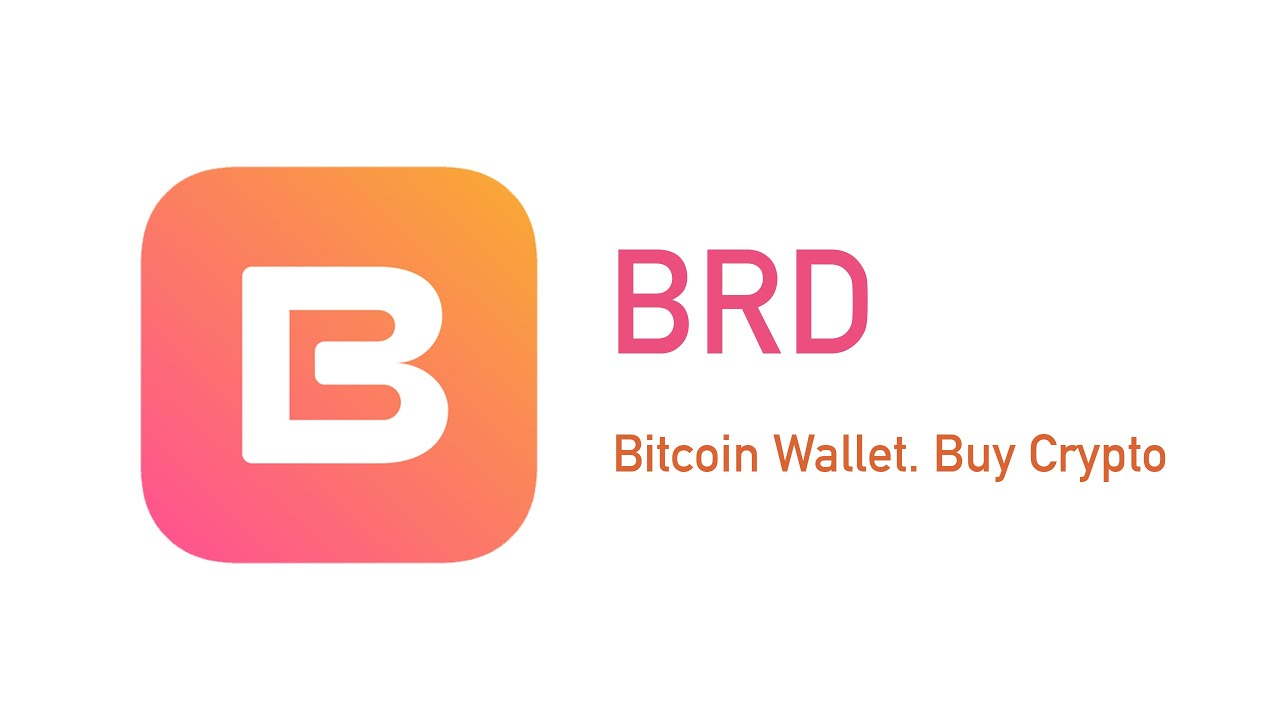 One of the oldest among the wallets enlisted is BRD wallet, founded in 2014 in Switzerland. It was the first iOS-compatible wallet app to support Bitcoin.
BRD wallet is available in 170 countries with 14 languages supported and is an open-source non-custodial wallet.
The wallet doesn't charge any network fee and supports over 70+ cryptocurrencies. It is among the best crypto wallets. Being non-custodial, it doesn't require any information from you, and your wallet keys remain with you with 100% control.
You are given a 12-word seed phrase to recover your account. The wallet offers completely anonymous transactions, and the network is entirely free to execute your transactions on.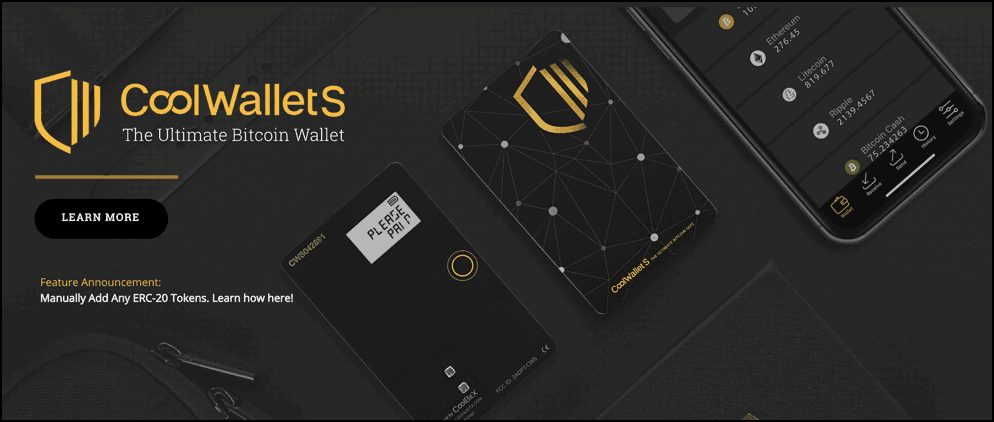 CoolWallet S is also a multi-currency hardware wallet explicitly designed for the modern world.
It is a small credit/debit card-like device with a small digital screen. You can use this wallet in conjunction with your iOS or Android mobile wallets and still be assured of the security of your funds.
You can also use this wallet with Bluetooth/WiFi/NFC and can store Bitcoin, Ethereum, Litecoin, XRP, Bitcoin Cash, and ERC20 Tokens on it.
And like the Ledger Nano S wallet, when you set up your CoolWallet S, you will get your 12, 18, 24- words long seed that you need to safeguard always to be in control of your funds.
#10. Toast Wallet (Mobile & Desktop Wallet)
Toast wallet is another reliable name you need to use while talking about XRP wallets.
Toast wallet provides both mobile and desktop wallets for various types of users to store their Ripple cryptocurrency.
Also, it is a free-to-use open-source XRP Wallet for iOS, Android, Windows, Mac, and Linux. And the developers believe that they have created a cross-platform XRP wallet that's simple enough for your grandma but safe enough for a Swiss banker.
Moreover, control your funds here; no secret or private key is ever left out of your device because everything is designed in a non-custodial way.
Lastly, it is a Ripple-only wallet that shows the developers are razor-focused on developing their product for one cryptocurrency, i.e. XRP.
#11. Edge Wallet (Mobile Wallet)
Looking for something even more straightforward than Toast wallet?
Well, we have got your back here.
Edge wallet is a popular multi-currency wallet that has been here since 2014 and is developed by experienced developers of the Airbitz wallet.
Airbitz is another reliable Bitcoin wallet, but its successor is Edge wallet with an improved UI and security.
Edge wallet app is available in 10 languages across 179 countries, and there are 130+ assets on the platform.
With Edge, you need not even save your seed as you can just get started by setting up a strong username and password, which always remains encrypted on your device.
Edge crypto wallet currently supports BTC, BCH, LTC, QTUM, DASH, XRP, etc.
Another recommendation from our end while using the Edge wallet is to use their Biometric TouchID and FaceID login for an enhanced level of security.
Edge wallet is available for both iOS and Android devices.
#12. Uphold Wallet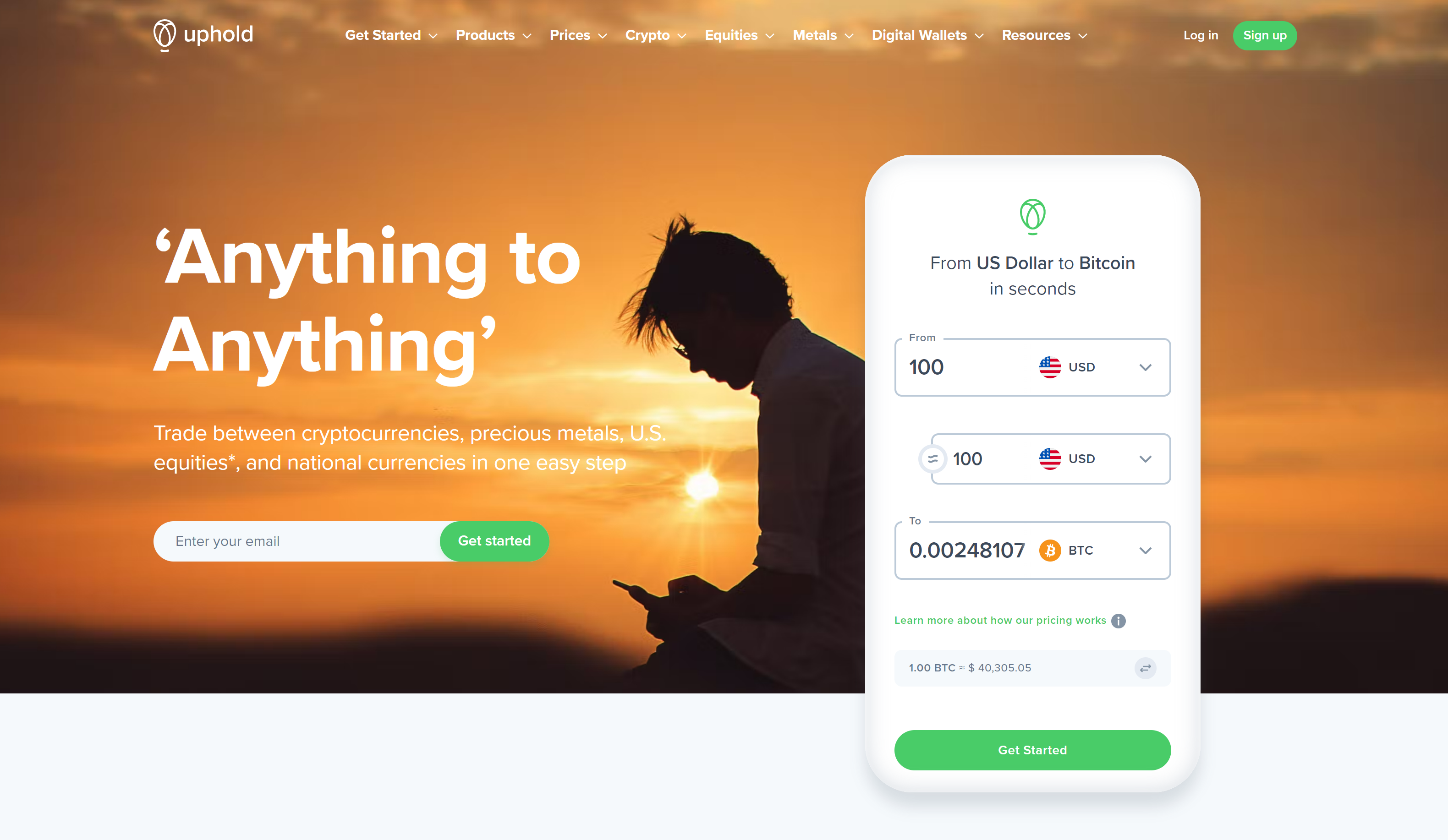 Founded in 2015, Uphold Wallet is available across 150 countries with over 1.7 million users and over $4 billion in financial reserve.
Uphold wallet comes with an inbuilt exchange where you can trade in more than 200 cryptocurrencies and stablecoins, 37 national currencies, more than 50 US stocks and multiple precious metals. Its crypto wallet stack includes:
XRP Wallet
Bitcoin Wallet
Ethereum Wallet
Litecoin Wallet
Bitcoin Cash
Dash Wallet
Bitcoin Gold Wallet
So what are you waiting for? Go check them out now!
#13. Abra Wallet (Mobile Wallet)
Another free-to-use Mobile wallet for XRP is the Abra wallet.
Abra wallet is a multi-currency HD wallet where you can store and manage over 80 cryptocurrencies, including Ripple.
Plus, using the Abra app, you can invest in cryptocurrencies as they have their crypto exchange platform inbuilt and still control your funds because it is a non-custodial wallet.
Being a non-custodial wallet, you get access to your unique recovery phrase/seed, and thus, you always control your funds.
Abra wallet is available as of now for both iOS and Android devices.
#14. Atomic Wallet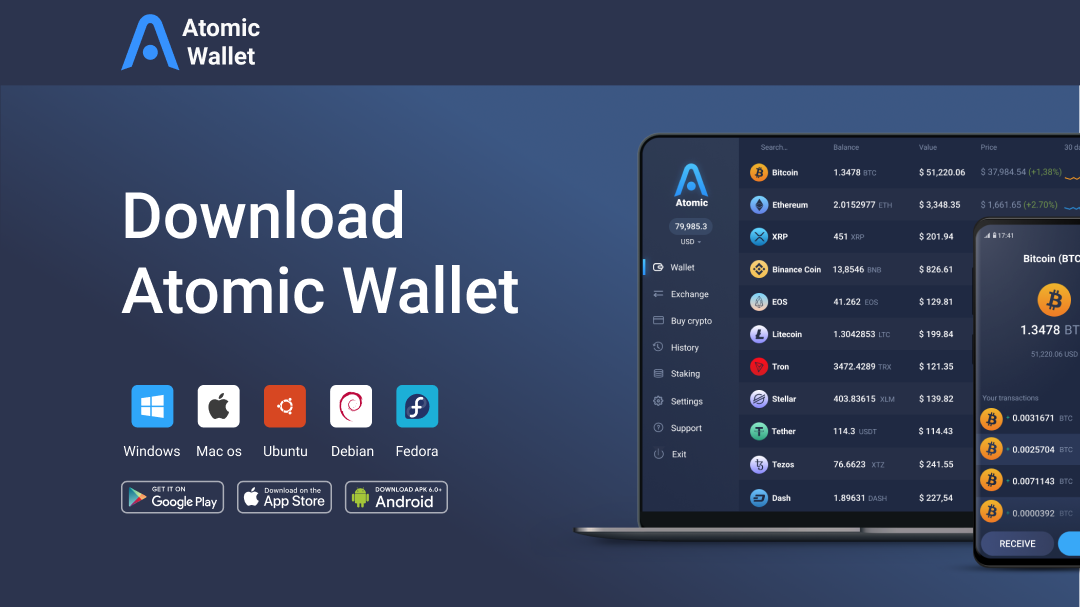 Another pioneer in the Crypto wallet space is the Atomic wallet. Established in 2017 and set up in Tallinn, Estonia is one of the best software wallets you will find in the market.
Trusted by 4 million users worldwide and one of the best Ripple desktop wallets Atomic wallet is undoubtedly unbeatable. On the platform, you can instantly exchange 60+ crypto pairs and receive cash back for an exchange as well where you can buy and sell crypto of your choice anytime and anywhere.
Additionally, you can also stake crypto and earn 5-20% APR. The atomic wallet also offers top-of-the-line security features where your private keys are encrypted and never leave your device. These web wallets also take care of your anonymity with no accounts, no verification and no KYC for basic features in the wallet app.
#15. Cryptonator (Mobile & Web Wallet)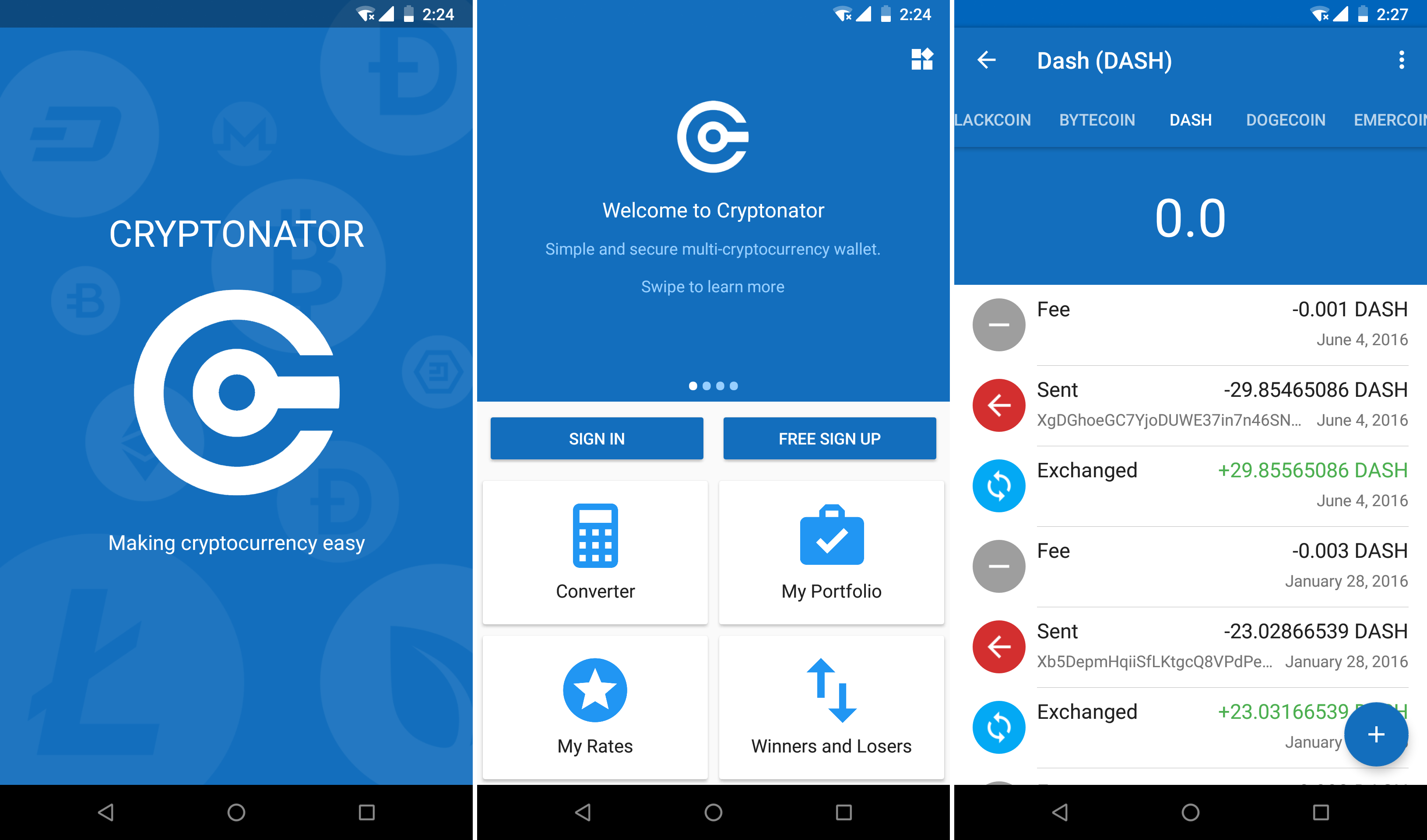 I know some of you might not like the headache of holding your private keys or seed.
So for such users, the Cryptonator wallet will be the best crypto wallet they can use.
Cryptonator is free to use hot-wallet, or I should rather say, a non-custodial wallet where you don't control your keys or seed.
However, it doesn't mean that you should just ignore this wallet because there are other 2-FA authentications in place to give you security.
With Cryptonator, you can hold more than 10 cryptocurrencies, including Ripple, and exchange Ripple for other cryptocurrencies in the app itself.
Cryptonator has an Android app as well as a web version of its platform available for you therefore it is one of the best online wallets available.
Checkout Cryptonator Wallet Now
#16. Wirex (Mobile & Web Wallet)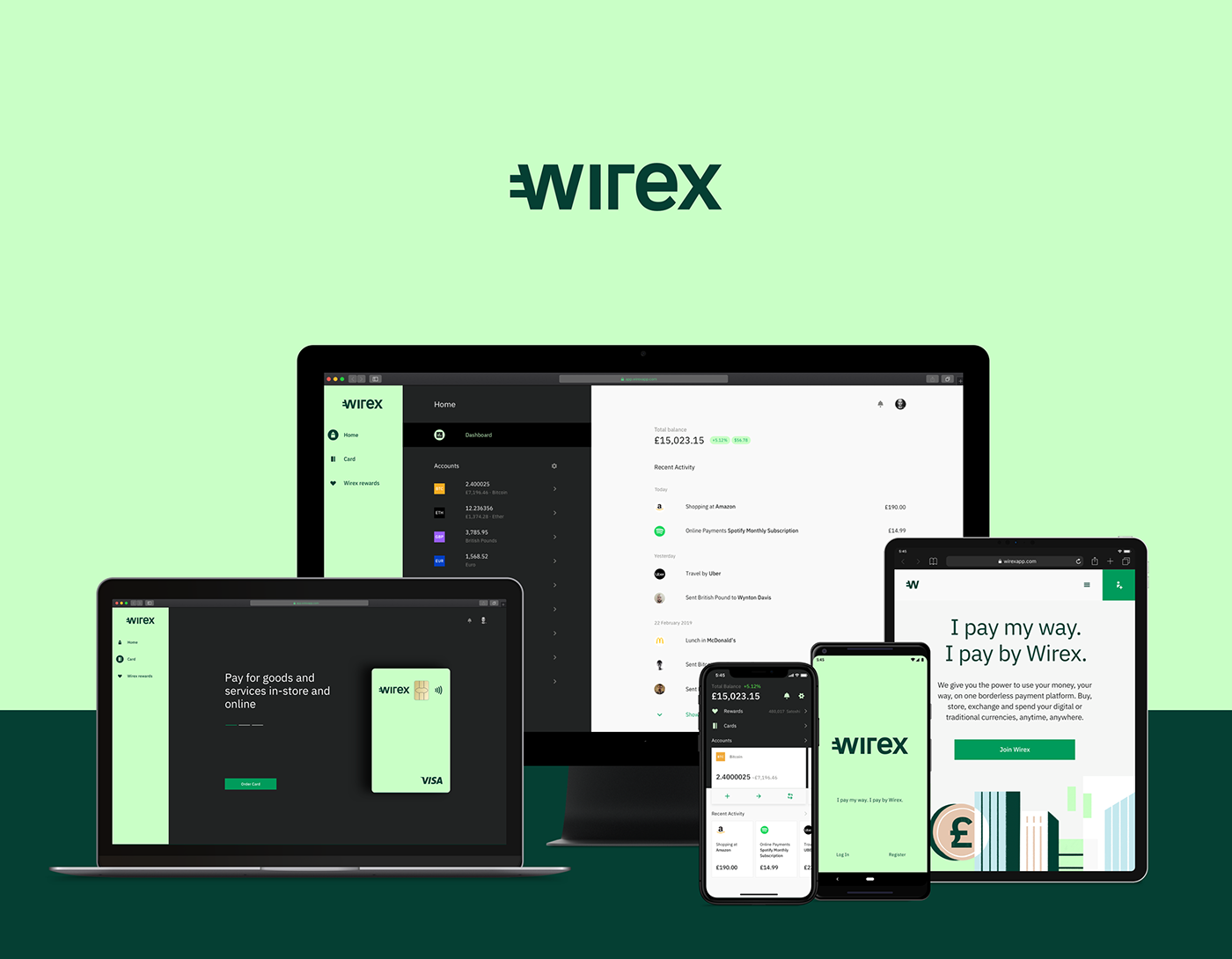 Wirex is another custodial wallet solution to hold XRP.
Using Wirex mobile and web apps, one can securely store, receive, and send over 150 cryptocurrencies (Bitcoin, Litecoin, Ethereum, XRP and many more).
But here, you don't control your seed or private keys, but your 3-D Secure protection for all online transactions from unauthenticated payments.
It is also one of the very few UK-based crypto-finance companies regulated by the financial authority of Europe, and it gives your crypto-cash-backs also when you spend from their app.
You also get their iOS and Android mobile apps for using the Wirex platform, which is currently available in 5 languages-English, Spanish, French, Japanese, and Russian.
With Wirex, you get these wallets:
Bitcoin Wallet
Ethereum Wallet
XRP (Ripple) Wallet 
Litecoin Wallet
GBP Wallet
USD Wallet
EUR Wallet
#17. Ripple Paper Wallet
Expert in paper wallets?
Well, then you can use Ripple paper wallets, but paper wallets need a lot more caution from the users' end because it is just a piece of paper with private keys on it.
Anyone with this paper wallet can take away your funds instantly, but if you keep paper wallets safely, it is a good & cheap way to store your ripple coins.
But hardware wallets are superior to paper wallets. Of course, hardware wallets come with a cost, but they are worth having to enhance your security as they are reliable cold storage for your cryptos.
So if you are looking for a reliable option, then you should not look further than Ledger Nano S, but if you still want paper wallets, here is the link:
Make XRP Paper Wallet For Yourself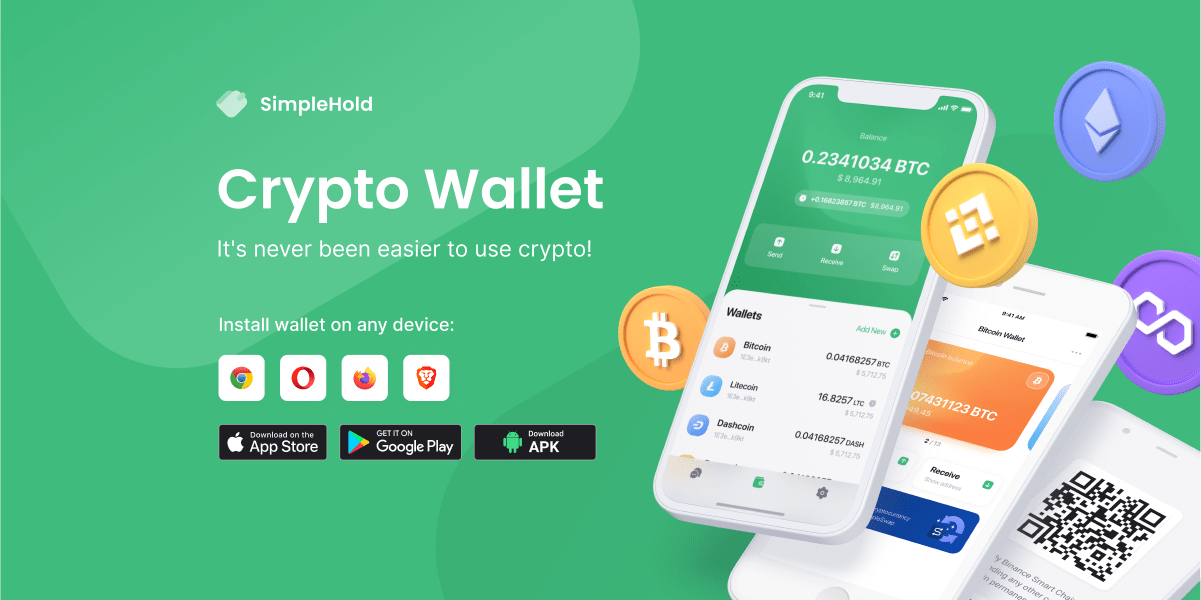 Looking for a way to store your Ripple and other cryptocurrencies? Look no further than SimpleHold!
This wallet makes it easy to Store, Send, Receive, and Swap over 50+ cryptos, including Ripple (XRP). Plus, they offer support for hardware wallets like Ledger and Trezor, making it easy to use your cryptos securely.
You can also Collect & Store NFTs via SimpleHold wallet and use them on multiple platforms like Android, iOS, and web browsers like Chrome, Brave, Opera, etc.
SimpleHold is a non-custodial wallet where you remain in control of your private keys, which you can encrypt by using a password and taking back-up off.
Lastly, their exchange capabilities will let you trade crypto with ease! So don't wait any longer – get started with SimpleHold today!
Over to You
Ripple has a much-matured infrastructure than other cryptocurrencies, and for some unknown reason, it has garnered interest from investors.
And because of that, there are many free and paid Ripple wallets where you can store your Ripple coins.
Last but not least, I have made this list of Ripple wallets after extensive research of suggested Ripple wallets on Reddit. So feel free to use and download these Ripple wallets anytime.
Do share this post and leave us with comments below if you liked this post or want us to add any more XRP wallets to this list or if you have any suggestions for us at The Money Mongers.
Other Popular Crypto Wallets You Can Check:
Latest posts by Sudhir Khatwani
(see all)