The cryptocurrency market is maturing, and the number of hardware wallet solutions hitting it every quarter or so is a testimony to it.
You have so many hardware wallet options available now that you might just become confused. Some of these wallets are good, and some are just shit.
On a similar line, I am aware that you are having a hard time deciding between Ledger Nano X and Trezor Model T. To ease your worry, I want to extensively compare Ledger Nano X and Trezor T so that you can decide for yourself which hardware wallet is suitable for your crypto asset security.
In this guide, we will compare both these hardware devices (Nano X & Trezor T) based on the following 8 criteria:
Based On Security
Based On Supported Size & Design
Based On Mobility
Based On the Number Of Supported Coins
Based On Compatibility With Other Softwares
Based On Native Apps
Based On Setup Process
Based On Value For Money
Let's get to business right away:
Ledger Nano X vs Trezor Model T: Introductory Summary
Ledger Nano X is Ledger's newest hardware wallet launched by Ledger SAS, a pioneer company manufacturing digital asset security products since 2014 and based out of Paris, France.
Ledger Nano X was announced early this year and started getting shipped in late May 2019. So it is relatively the newest hardware wallet available right now in the market.
Whereas
Trezor Model T is the flagship product of SatoshiLabs, a Czech Republic-based company that pioneered the era of hardware wallets. SatoshiLabs has been manufacturing Bitcoin and crypto hardware wallets since 2013.
They launched the Trezor Model T last year, also their 5th anniversary. Trezor device is touted as the next-generation hardware wallet explicitly designed for the security of your digital assets.
PS: If you don't want to read the full review and want a single recommendation, just go for Ledger Nano X because it is hands down the best hardware wallet for bitcoin and other cryptocurrencies in the market right now !!
Ledger Nano X vs Trezor T: Based On Supported Size & Design
Trezor Model T looks like a chained clock in your hand and gives a premium look with its touch screen. It also has two buttons on the front to help you negotiate with the user interface and options seen on the screen.
Content of the box: Trezor Model T device, Model T magnetic dock, USB-C cable, 2x Recovery seed phrase booklet, Trezor stickers
Dimension & weight Size: 64 mm x 39 mm x 10 mm & Weight: 16 g
Materials: Plastic. No battery is required.
Whereas Ledger Nano X's design I like more, and it gives a rad look on your hands. It has a stylish OLED screen, but it isn't a touch screen like Trezor T. But in my opinion, the touch screen is also not required.
The buttons have come at the front compared to its older model and in terms of size, and it is a bit smaller than Trezor T but a bit heavier. Almost twice as heavy as Trezor T, but that's because of the battery; more on this later.
Content of the box: 1 hardware wallet, 1 USB cable, 1 getting started leaflet, 3 recovery sheets, 1 keychain strap
Dimension & weight Size: 72mm x 18.6mm x 11.75mm & Weight: 34g
Materials: Brushed stainless steel and plastic. Battery required.
….read our review of Ledger Nano X for more details on this.
Ledger Nano X vs Trezor T: Based On Mobility
When you compare for mobility, Ledger Nano X wins over Trezor T or even any other hardware wallets, hands down, because of its battery and Bluetooth feature.
Ledger Nano X has a 100 mAh battery, so it can last up to 5 hours, making it the perfect mobile hardware device. The battery life is 5 years if used properly. Also, the Bluetooth feature facilitates connecting your hardware device to iOS and Android devices without any USB cables.
Whereas Trezor T lacks a battery, which I think is a prerequisite for becoming a truly mobile device. Further, it doesn't support wireless connectivity, but you can surely use Trezor Model T on your android device using the USB C type or a connector and will soon offer an SD card slot which will improve its storage capacity even more.
Ledger Nano X vs Trezor T: Based On Security
I have used Ledger Nano X and Trezor T both. That's why I rate them equally in their security. I know Ledger Nano X is not entirely open-source, but it is still more secure than keeping your cryptos open in software wallets.
Ledger Nano X uses a dual chip architecture where you have a general-purpose MCU and another secure element MCU (SE MCU). The secure element is mainly responsible for the security of your seed/private keys, and the other MCU serves as an abstraction layer to facilitate communication between the SE and the user's smartphone/desktop.
Inside these MCUs is the BOLOS operating system, which is a proprietary system of Ledger SAS, and this part is not thoroughly peer-reviewed because it isn't open source.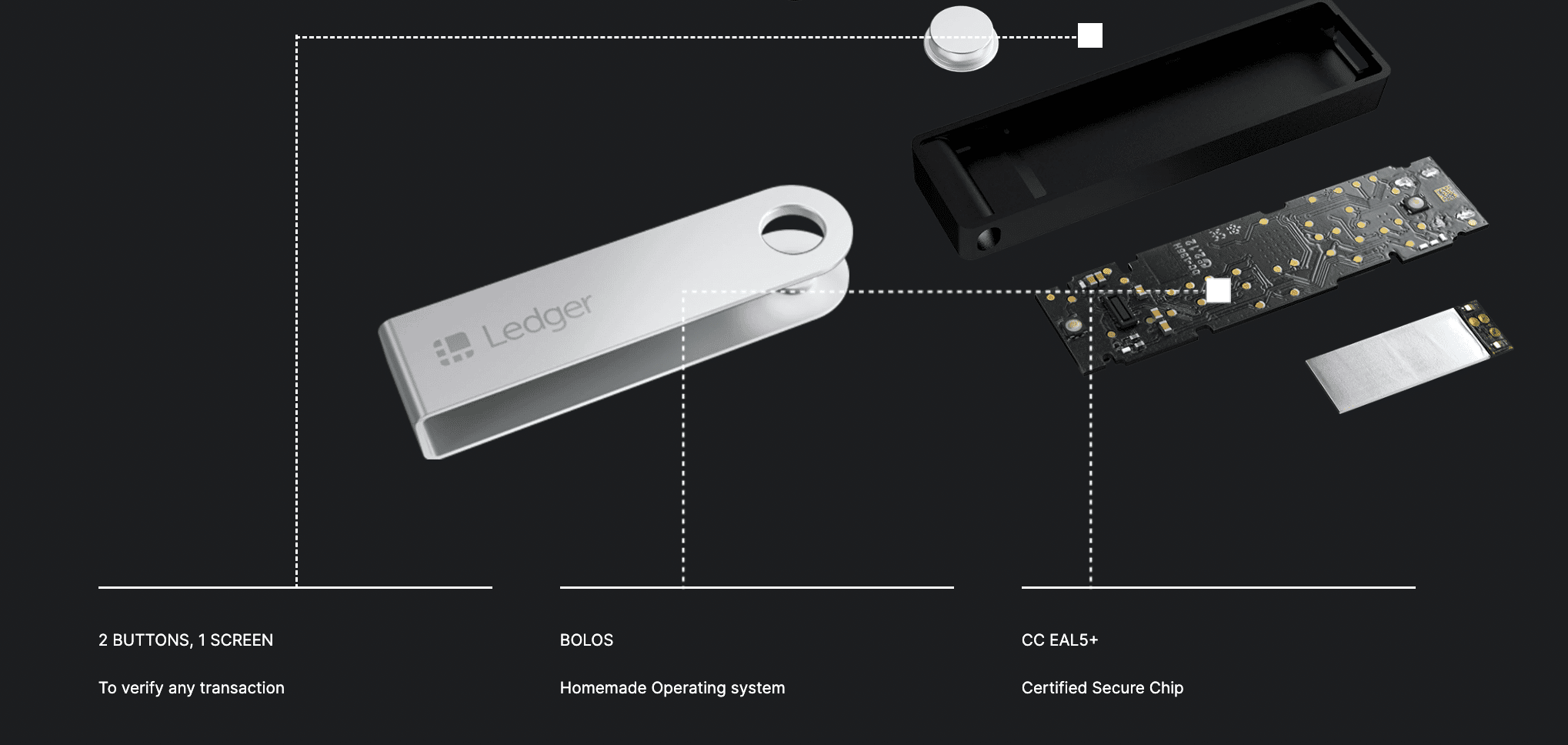 But with these limitations also, Ledger Nano X cannot be hacked easily unless someone has physical access to your device and knows your PIN code. Otherwise, it isn't possible to hack.
On the other hand: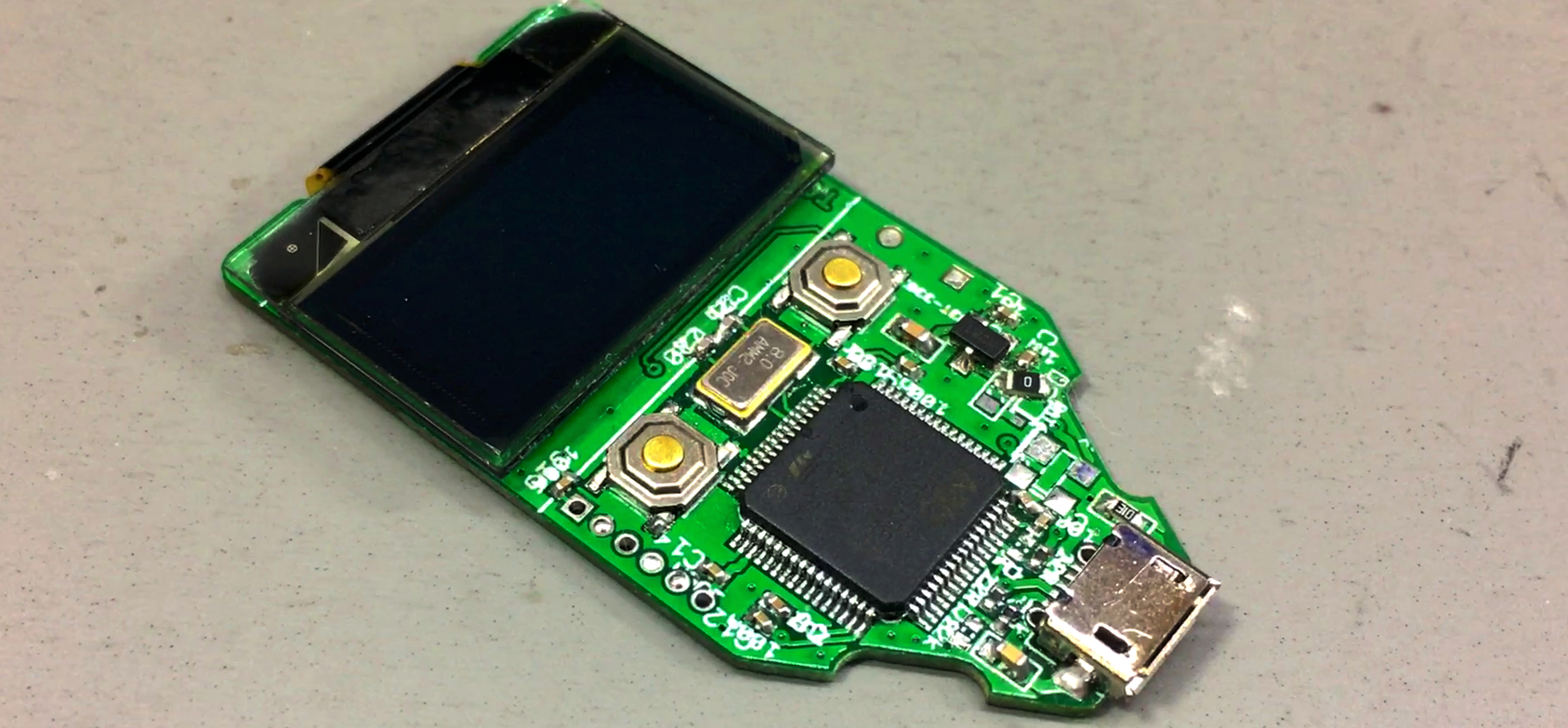 Trezor Model T has only one chip or one microcontroller for generating and storing private keys. Also, unlike Ledger, Trezor is an entirely open-source project.
Now, which one is better?
Well, I would like to comment that the open-source system gets a lot of peer-reviewed. Hence, in the long run, it remains more secure and scalable.
However, I acknowledge that closed systems with secure hardware like Ledger makes it difficult for the attackers to carry on a successful attack. But being a closed system also means that other attack vectors to exploit the devices will be unknown or will be found at a prolonged rate as compared to open source.
So I think in terms of security, Trezor has a clear edge over Ledger. But one cannot just write off Ledger Nano X for being closed source because I believe it will be open source in the future. Also, other features to be compared before deciding between Nano X and Trezor T, so let's get down to those.
Ledger Nano X vs Trezor T: Based On Number Of Supported Coins
Ledger Nano X supports more than 5500 cryptocurrencies and tokens. Of course, third-party apps allow Nano X to support so many coins.
Whereas Trezor T supports 1800+ cryptocurrencies and tokens with the help of its own native client and other third-party apps.
So Ledger Nano X is slightly ahead of Trezor Model T here also.
Ledger Nano X vs Trezor T: Based On Compatibility With Other Software
Ledger Nano X is compatible with  64-bits desktop computer (Windows 8+, macOS 10.8+, Linux) excluding ARM processors and also compatible with smartphones (iOS 9+ or Android 7+) with USB, OTG, and Bluetooth.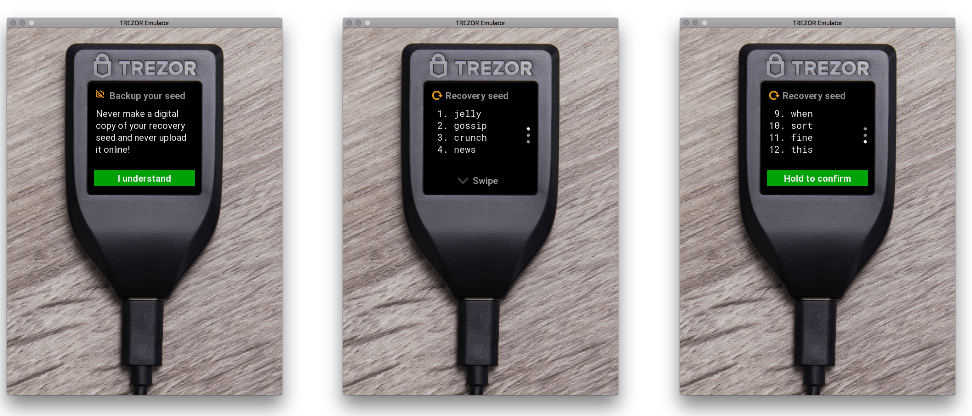 Trezor T is compatible with desktop computers (Windows t+, macOS 10.11+, Linux) and is also compatible with Android smartphones. Note: No support for iOS is there.
Both hardware devices stand equal ground when we discuss compatibility with third-party apps like MyCrypto Wallet, MyEtherWallet, Electrum wallets, etc.
Ledger Nano X vs Trezor T: Based On Native Apps
Both Trezor Model T and Ledger Nano X have their native support apps, which allow you to connect with the devices and provide you with the necessary interface to manage your cryptocurrencies.
But this is relatively straightforward as I have used both Nano X's Ledger Live app and Trezor T's Trezor app for a decent amount of time. Ledger Live app is much more robust, fast, and user-friendly to use.
New to crypto wallets? Learn about Hot wallets and Cold wallets
Plus, the mobile version of the Ledger Live app, when used with Nano X's Bluetooth feature, is just amazing. Having said that, there are issues with account name synchronization when you use the app on mobile and desktop, but I am anticipating a solution in the next app update.
Whereas the Trezor app does the job well, it could have been better, and I have no hesitation in saying that the app's mobile experience is not so good and requires a lot of work compared to Ledger Live's app.
Also, with the Ledger Live app, you can keep a tab on your currencies stored on the device without connecting it, whereas, in Trezor, you need to connect the device.
Ledger Nano X vs Trezor T: Based On Setup Process
The initial setup process of both the hardware device is identical.
For Ledger Nano X, you need to:
Start the device by plugging it into a desktop or mobile or connect using Bluetooth.
Download and install the Ledger Live app.
Initialize the device and write down the seed words it shows.
Confirm those seed words.
Set a PIN & you are ready to use the device through the Ledger Live app
For Trezor Model T, you need to:
Download and install the Trezor app.
Connect the device to a desktop and install the firmware as  Trezor comes without it.
Once the firmware is installed, remove and replug your device.
Select 'Create a new wallet' and take the backup of the recovery seed.
You are set to use your Trezor Model T.
Note: Trezor & Ledger both have a C-type port and also provide a USB-C connector in their toolkit for connecting to your desktop or mobile phone.
Ledger Nano X vs Trezor T: Based On Value For Money
| | | |
| --- | --- | --- |
| Parameters | Ledger Nano X | Trezor Model T |
| Size | 72mm x 18.6mm x 11.75mm | 64 mm x 39 mm x 10 mm |
| Weight | 34g | 16g |
| No Supported Coins | 1100+ | 1000+ |
| Bluetooth | Yes | No |
| Battery | Yes | No |
| Open-source | No | Yes |
| iOS Support | Yes | No |
| Price | $119 | $200 |
| Official Buy Link | Buy Now | Buy Now |
I think after reading this comparative table; it should be clear that Ledger Nano X is value for money, and there is no point paying $40-$50 extra for Trezor T. Ledger Nano X also looks like a future-ready device that will surely help the community in safeguarding their crypto assets and tore them in a secure location for long term.
However, if you are someone who is sceptical and want only an open-source device, then you are more than welcome to buy Trezor Model T, and it will do the job for you.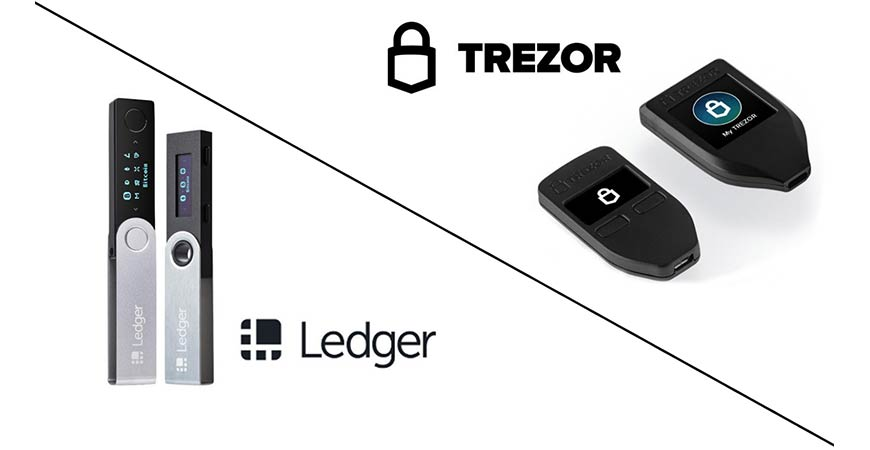 FAQs:
– Is Ledger Nano X better than Trezor T?
The clear answer is that Ledger Nano X is way ahead in terms of its functionalities, security features, design and the price point it comes in.
This is the only hardware wallet in the current market to offer a wide range of crypto assets, Bluetooth connection functionality, multiple crypto wallet accessibilities, an in-built long-lasting battery, and much more.
When it comes to security, it is impenetrable as well with CC EAL5+ certification level and ST33J2M0 chipset, an important security feature to have together with a secure element keeping your private key always on your device.
Ledger hardware wallets are way ahead in features. The Nano X keeps the legacy alive with all the top-of-the-line features and a beautiful and compact design making it the best option in the cryptocurrency wallet space.
These physical devices are undoubtedly the best.
– Which is better, Ledger or Trezor?
Ledger and Trezor are both prominent names, and comparing them head to head is really necessary to analyse the better option. Ledger launched the industrial leaders in their lineups in all segments. Ledger offers seamless coin support and a powerful user interface through its mobile and desktop app.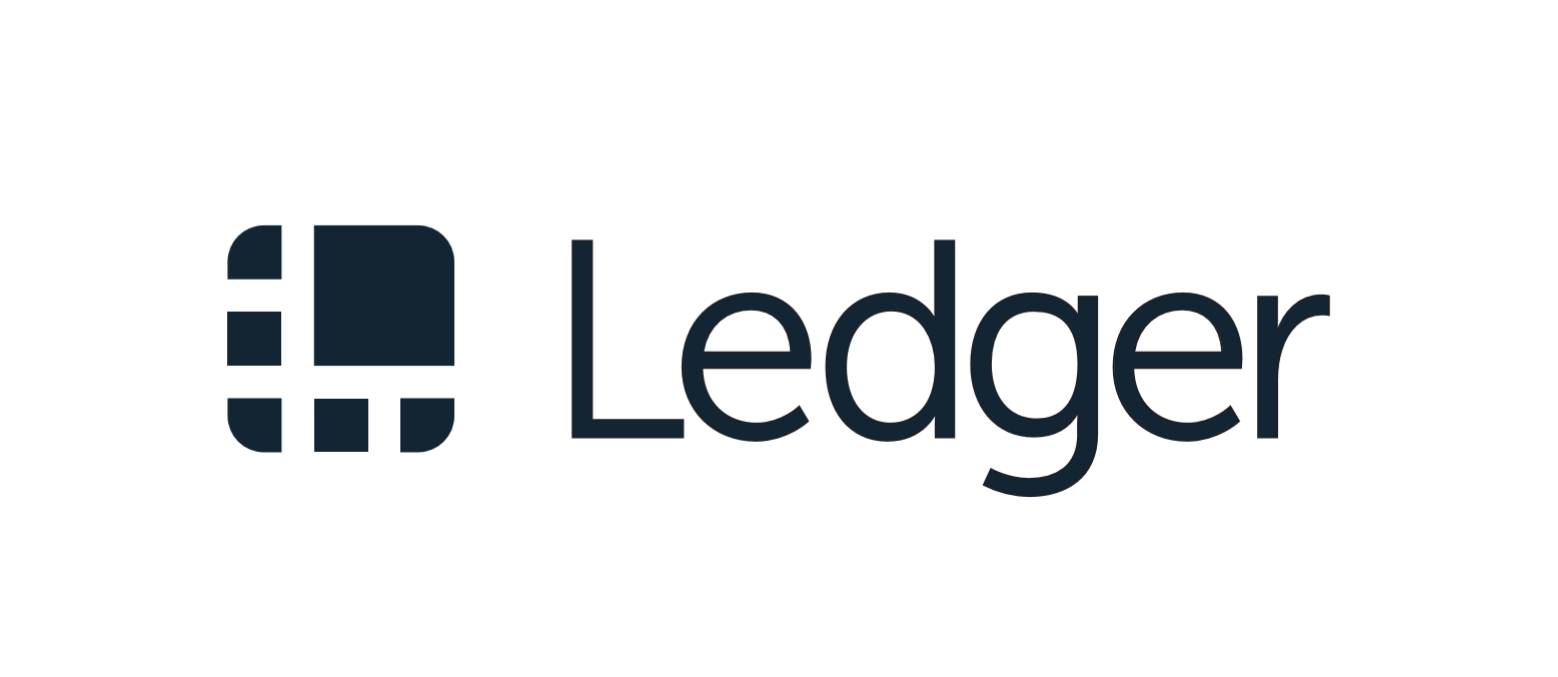 Ledger offers more subtle cold storage and trustable cold wallets for complete control as well as a seamless trading experience. Ledger devices have always been on top of the crypto industry, offering the best features at the best pricing.
Let me tell you that the Trezor lineup is also not far behind, but Trezor Hardware Wallets like the Trezor One and the other Trezor devices, compared with Ledger wallets, seem a little outdated and expensive.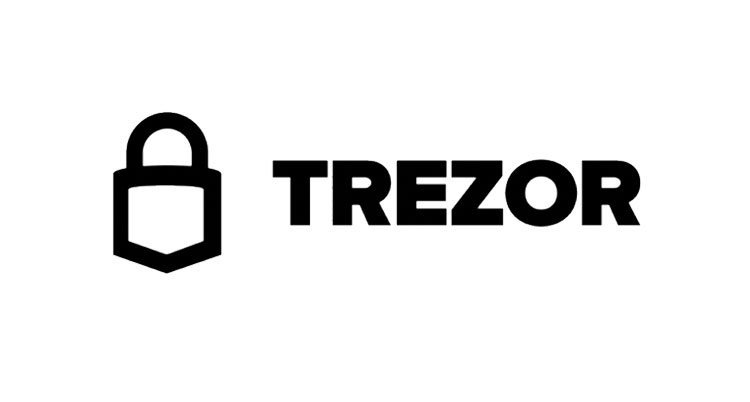 Trezor Suite has a little complex and supports a few coins in front of Ledgers 5,500 coins which are more than 5 times Trezor's. These crypto wallets seamlessly work with all your devices, whether desktop working on Windows, macOS or Linux and mobile, whether Android or iOS devices.
And I would repeat this; Ledger is undoubtedly a better option to go for.
– Has Ledger Nano X Been Hacked?
In December 2020, Ledger reported that the company fell victim to a cyber attack, and malicious software was deliberately installed on one of its servers. However, the good news is they secured the network in time and controlled the situation. Thanks to their cold wallets designed like a wall, there wasn't any theft.
That was the only time there had been such a report of a cyber attack on the Ledger wallet. Because of that, they have even improved their security with strict account verification procedures so things like this would never happen again.
Additionally, all the data on these wallets are kept offline, as you already know, and without manual access, no one can get access to them. So, trust me when I say this your assets are in safe hands when handled with Ledger Nano X.
– Is the Trezor Model T worth it?
Seeing what Ledger devices offer at their price point, Trezor wallets seem a little behind to be the ultimate option. Though the price Trezor wallet comes at is a little higher, Trezor models also offer some very unique features, and in the end, it is your choice and your trading strategy your decision should fall upon.
But if you ask me, I would strongly recommend if Ledger Nano X falls relevant to your strategy and you need blindly go for it without a second thought.
Conclusion
In conclusion, I would like to say that it is interesting to see how the race to provide the best security for your digital assets is catching up.
May the best product win and help leapfrogging this industry from the clutches of hackers because any hardware wallet any day is much better than keeping your cryptos in any cryptocurrency exchange or software wallet.
So stay safe and stay alert.
Don't be frugal and get a cryptocurrency hardware wallet for yourself now !!
Now you tell us: Did you like this comparison of Trezor T and Nano X? Which hardware wallet are you planning to buy? Are you still confused and have questions? Write to us in the comments below, and we will make it easy from there !!
Check out how Ledger Nano X and Trezor Model T compares to other hardware wallets:
Latest posts by Sudhir Khatwani
(see all)