P2P exchanges offer the most efficient way to buy and sell cryptocurrencies like Bitcoin and Ethereum using your preferred payment option. And they also provide greater security and privacy to users for every transaction.
There are many P2P exchange platforms available in the market where you can seamlessly exchange your crypto assets with fiat and vice versa. Further, they are incredibly cheap compared to centralized exchange platforms.
Some of the best P2P bitcoin exchanges offer ease of trade and a superior trading experience.
Best P2P Crypto Exchanges In 2022
Bybit P2P
Paxful
LocalCryptos
Binance P2P
Hodl Hodl
LocalCoinSwap
CEX.io
WazirX P2P
Bisq
LocalBitcoins
#1. Bybit P2P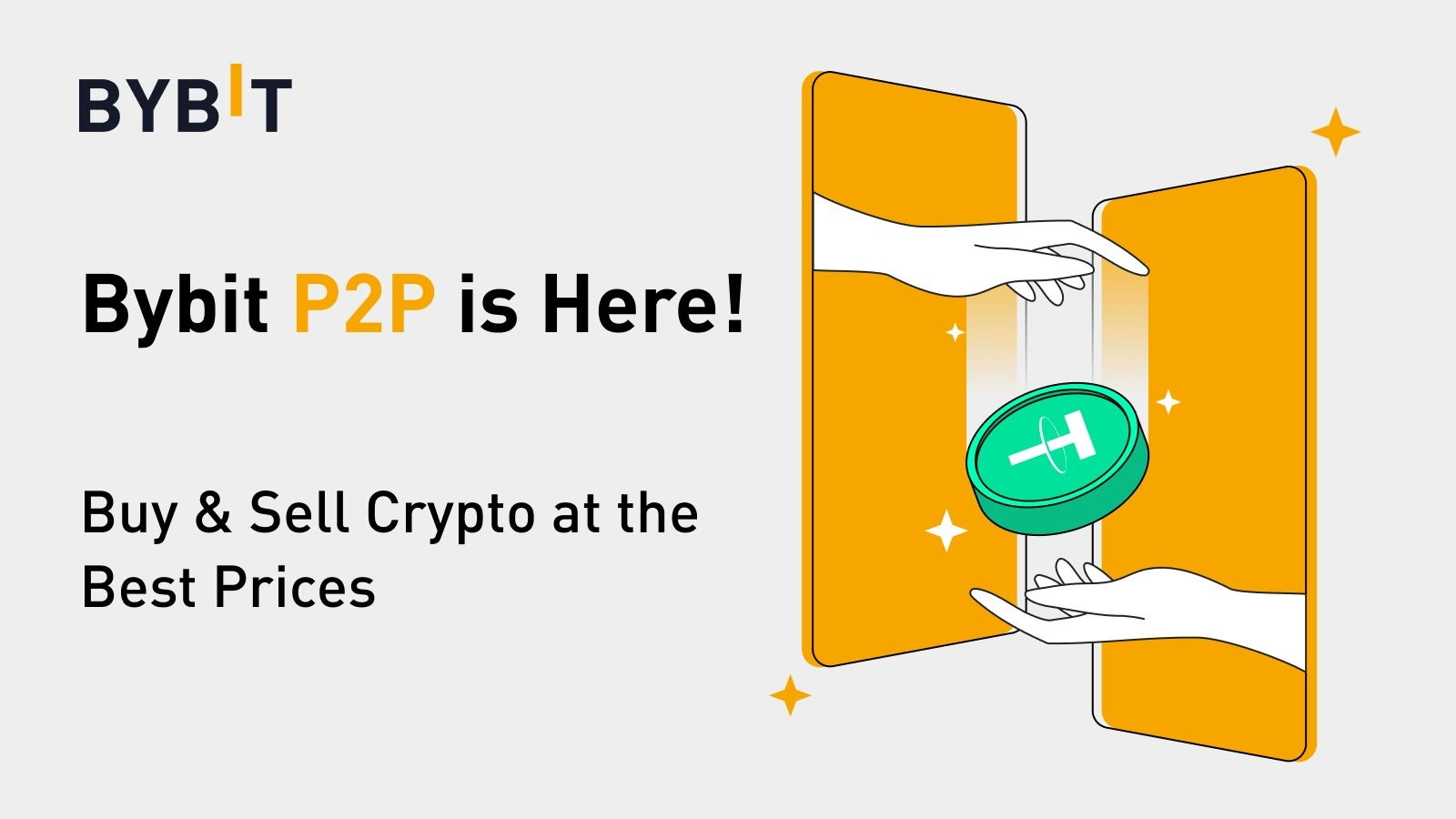 Another great cryptocurrency day trading platform for P2P trading is Bybit, established in 2018 and headquartered in Singapore. It is undoubtedly one of the youngest and fastest-growing crypto exchanges of its kind.
Once a buy order is executed, the amount of coin specified will be reserved on the P2P platform. Meaning that if the seller doesn't release the coin within 10 minutes after receiving the payment, its customer support has the right to release the coin from the reserved funds to the buyer after verification.
Bybit offers P2P trading in 3 cryptocurrencies they are:
More than 25 fiat currencies are supported on the platform, providing 300 payment methods, including debit cards, credit cards, in-person cash payments, and more.
To view all supported payment methods through your fiat money, please head to P2P User Center –> Payment Method.
For essential function and accessibility, you can trade without KYC, but if your trade exceeds the limit set for your currency, you must go through their identity verification procedures.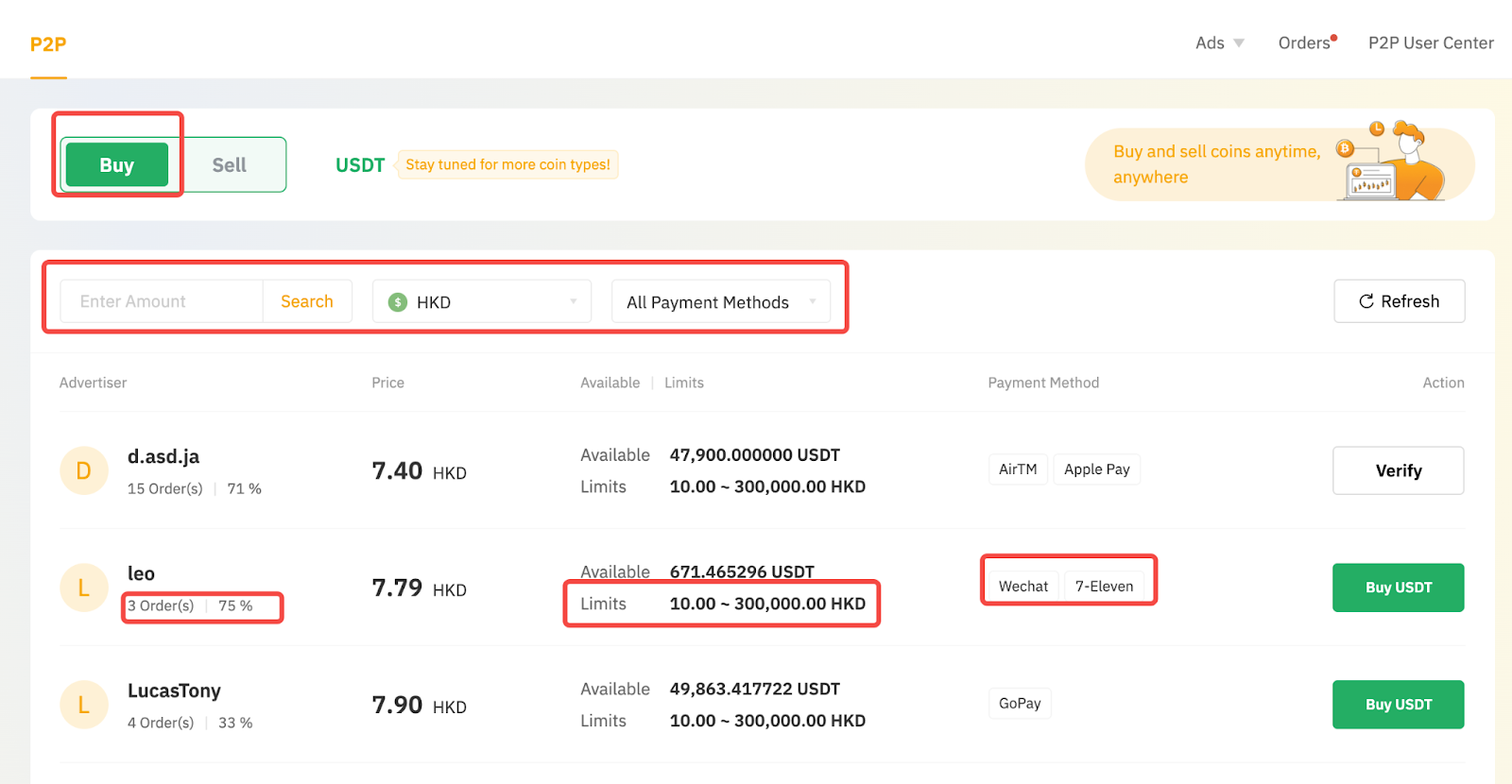 As for the fee structure, on Bybit, the cost of floating price ads is adjusted according to market fluctuations and is updated every three seconds. The cost of a fixed-price ad doesn't change with the market price. And currently, there are no fees charged to advertisers for posting ads. Meaning there are minimal trading fees on this platform.
In case of any issues, you can log in to your Bybit Account and go to the support icon present in the bottom right corner to contact Bybit LiveChat support — or drop an email to [email protected].
To learn more about the exchange, check this Bybit review.
#2. Paxful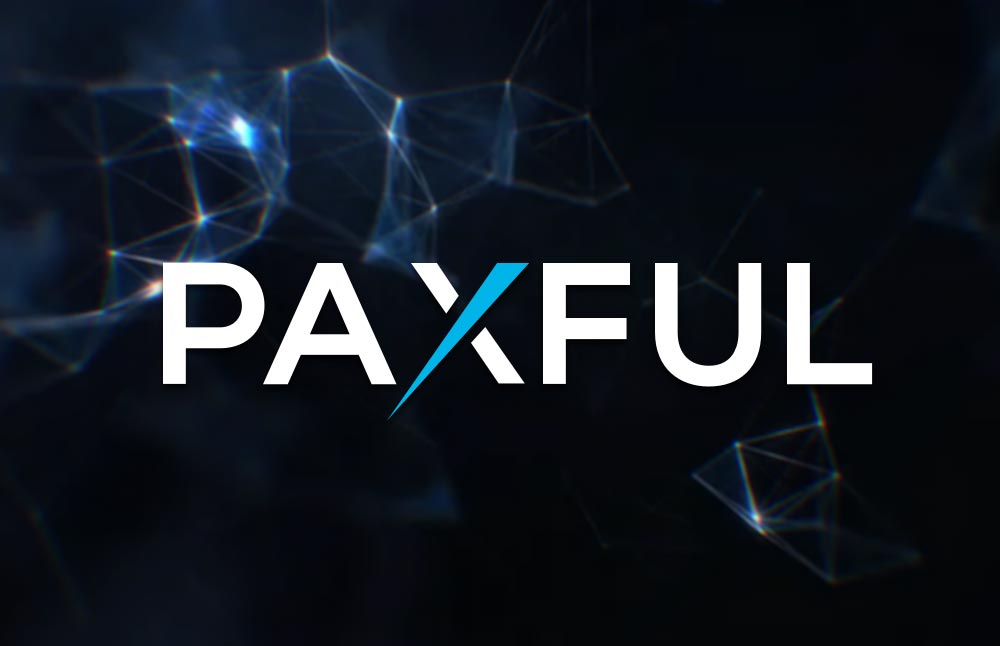 Paxful is a US-based P2P marketplace for bitcoins founded in 2015. The platform is similar to LocalBitcoins and offers services worldwide with more than 300 payment options.
Paxful enables quick onboarding of crypto traders on its platform, has 12,000+ registered vendors, and is trusted by over 4.8 million users worldwide.
Similar to LocalBitcoins, it offers escrow protection, a reputation ranking system to identify trusted vendors and a lifetime free wallet maintained by BitGo.
Paxful doesn't support anonymous trading and Bitcoin exchange; crypto investors must undergo different verification processes to increase buying limits which are:
Level 1: The trade limit is set up to $1,500 for crypto transactions. Requires email and phone verification
Level 2: The trade limit is set up to $10,000. Requires Level 1 + ID verification
Level 3: The trade limit is set up to $50,000. Requires Level 2 + address verification
Level 4: No limit and requires enhanced due diligence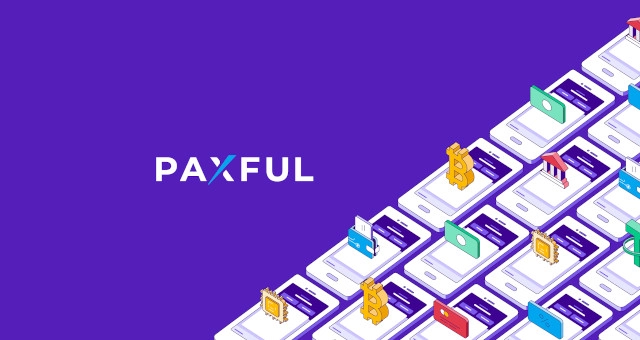 There are no transaction fees for buyers, whereas sellers pay a 0.5-5% transaction fee-based payment option. Paxful has introduced several features into its platform to secure trading operations:
Escrow service: In a transaction, the funds are held in an escrow account until all the part of the transaction is confirmed. This helps protect the buyer and seller's interest, facilitating the transaction's trustless nature.
Two-factor authentication (2FA): This feature helps to provide an extra layer of security and keeps your wallet protected from unauthorized access.
Seller's reputation rating: The rating is based on the seller's past activity and trading history. A good rating helps gain the buyer's confidence for a smooth trading experience.
Other than a knowledge base and FAQs to assist users in starting and solving everyday issues, Paxful customer support can be reached via email, 24/7 chat option, and social media to get problems resolved. To help you know more about the exchange, here is an in-depth review of Paxful.
#3. LocalBitcoins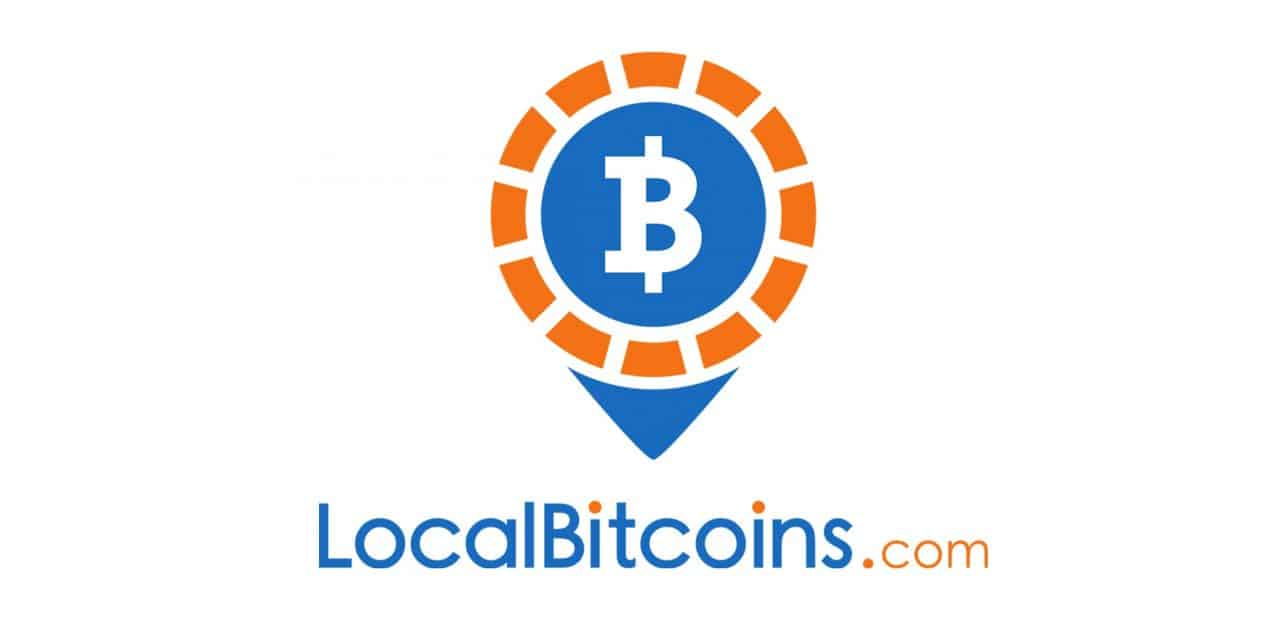 LocalBitcoins is the oldest and biggest P2P bitcoin marketplace in the crypto world. It was founded in 2012 in Finland by Nikolaus Kangas to bring bitcoin exchange to every city worldwide.
LocalBitcoins offers a platform where buyers and sellers from any corner of the world can connect and exchange bitcoins anonymously. Over the years, it has developed a very secure trading platform through several safety measures.
One of the platform's most essential and popular safety features is the reputation rank system, which rates every trader based on past activities. It helps users to decide whether to make a trade with that particular user. Other features include an Escrow protection system, 2FA, Login guard, support, and conflict resolution system.
LocalBitcoins doesn't charge fees for buying and selling Bitcoin or registering for an account, making it a free exchange. However, if you create an advertisement on the exchange, you will be charged a 1% fee on every completed trade. You can respond to existing buy and sell offers for free.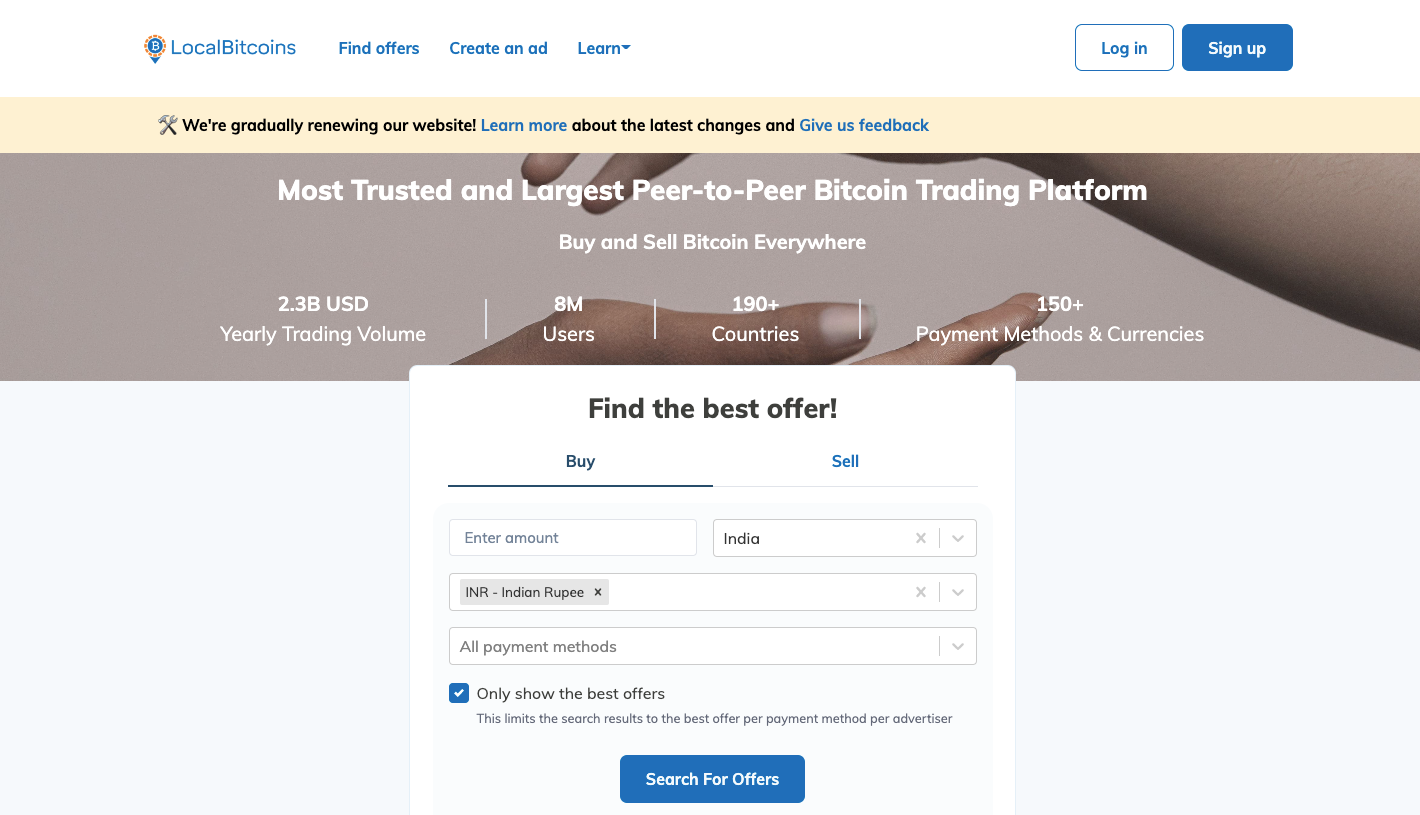 The platform puts buying limits on users based on the verification level. The base-level or T0 level requires your name, email address, and phone number. The limit for trade is €1,000/year. A higher limit needs to be enhanced due diligence.
Customer service on LocalBitcoins is quite promising; you have to raise a ticket for any of your queries. Usually, they reply within 24 hours of the ticket being raised.
LocalBitcoins does a pretty fair job regarding the security and safety of its user's funds. There is also two-factor authentication available for default on the exchange.
#4. Binance P2P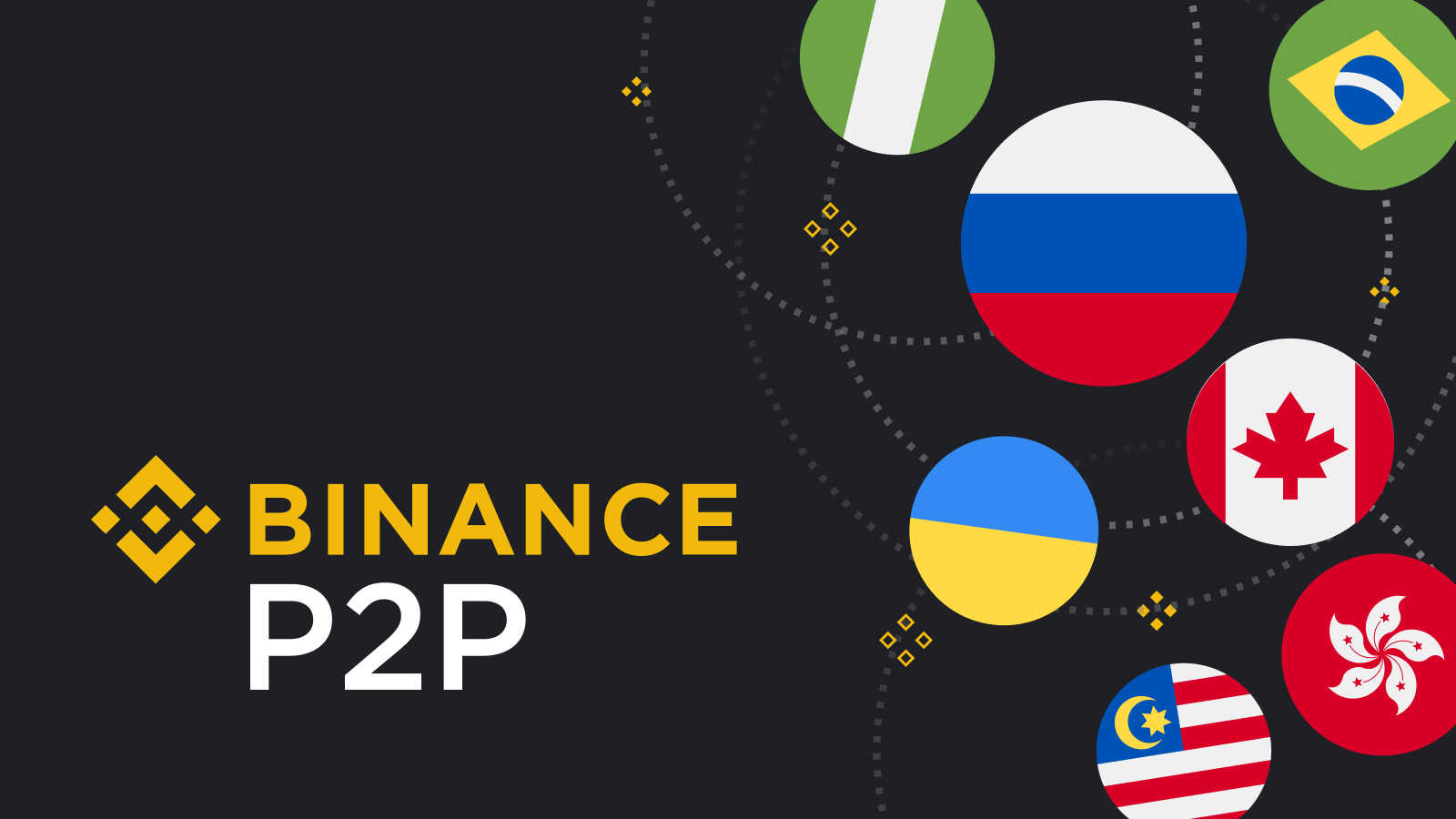 Here comes Binance P2P, one of the most prominent names in crypto derivatives exchanges. Besides P2P, Binance is also famous for services like Forex trading, stock market, exclusively trading Bitcoin and the list.
Binance P2P was founded in 2018; it allows you to transact on your terms safely yet conveniently.
It supports 10 digital assets, some of which are:
BTC
ETH
BNB
USDT
BUSD
DOGE
DAI
ADA
For that matter, you buy Bitcoin and other digital currencies with 70+ fiat currencies and support more than 300 payment methods, including in-person cash payment, local bank transfer, PayPal, M-Pesa and multiple e-wallets.
The platform charges zero fees for takers for crypto trading, while makers are charged a small account of transaction fees upon every executed order.
This peer-to-peer exchange has more than 15,000 verified merchants with more than 7.5M transactions annually. On the Binance P2P crypto exchange, you can not just buy or sell crypto from the current offers but also create your trade advertisements to set your prices.
Binance P2P doesn't collect your information; you don't need to use your bank account or online wallet to make a crypto-fiat transaction.
All online trades on Binance P2P are protected by escrow, and when an ad is posted, the amount of crypto for the ad is automatically reserved from the seller's Funding Wallet. It means that if the seller doesn't fulfil the agreement, runs away with your money and doesn't release your crypto. Their customer support will do that for you from the reserved funds.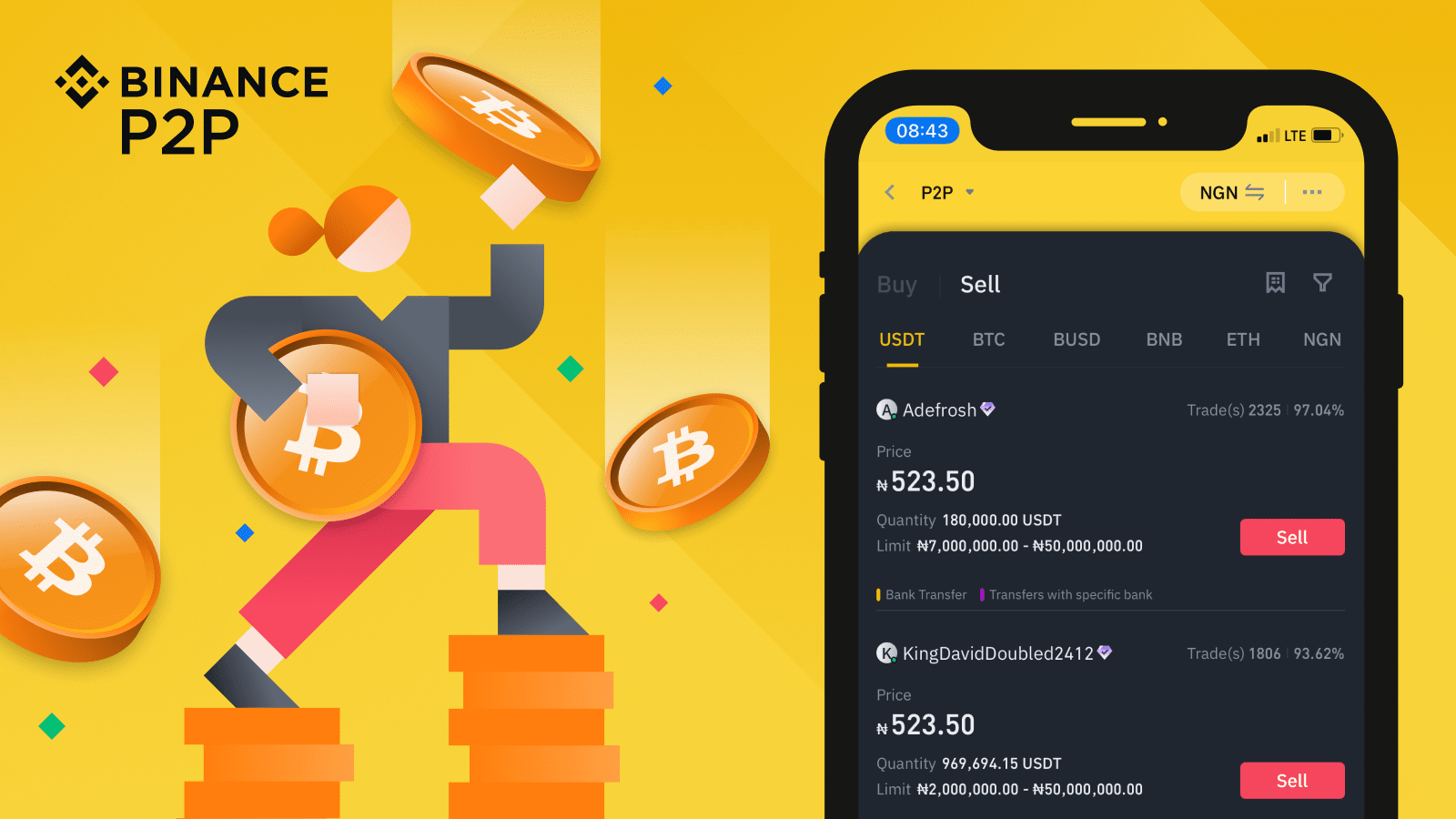 Now you know what responsibility Binance stands for. Other than that, all users must complete Identity verification to access Binance products and services with complete access same goes for P2P as well.
You can trade crypto and fiat balances through Binance P2P on Binance.com and the Binance App, which is available for iOS as well as Android. Binance P2P charges a maker/taker fee for every completed order, whereas said earlier taker is entirely free. As for the maker, it varies between 0-0.35% depending on the fiat trading pairs and offers low trading fees than its peers.
You can sell a minimum of 0.01 BTC to a maximum of 5 BTC (200 BTC for merchants) per trade. For P2P trading, you can add up to 20 payment methods. Note that you must enable payment methods before posting ads or taking orders.
To learn more, check this Binance Futures review.
#5. LocalCoinSwap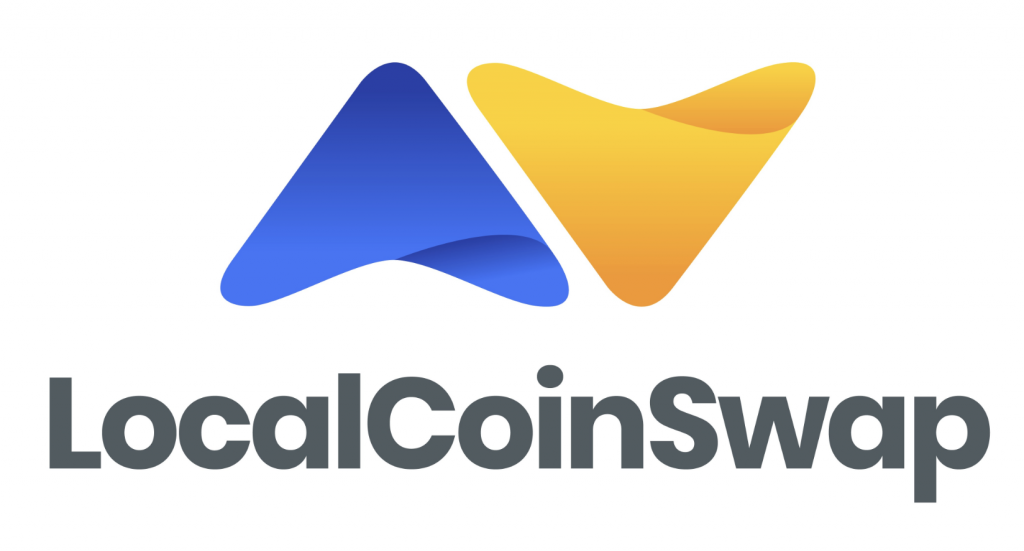 LocalCoinSwap is a Hong Kong-based P2P exchange platform founded in 2015 where you can directly trade 23+ cryptocurrencies, including bitcoin, Ethereum, Ripple, Lisk, and many more, using 250+ payment options.
It is the world's first multi-custodial exchange that offers a mix of security and convenience. You can use a non-custodial wallet type for enhanced protection or select a secured cold-wallet escrow to trade faster. The platform also has a reputation rating system that ensures you trade with a genuine trader, and the chances of getting scammed are also low.
There are two types of fees on LocalCoinSwap: trading and withdrawal fees. There are no deposit fees on LocalCoinSwap as well.
For trading fees, if you post an advertisement, you need to pay 1% of the total amount of the trade, whereas if you respond to one, that's free. In case of withdrawal fees for every Bitcoin withdrawal, it charges exchange fees of 0.00006 Bitcoin and 0.0005 DASH for each DASH withdrawal.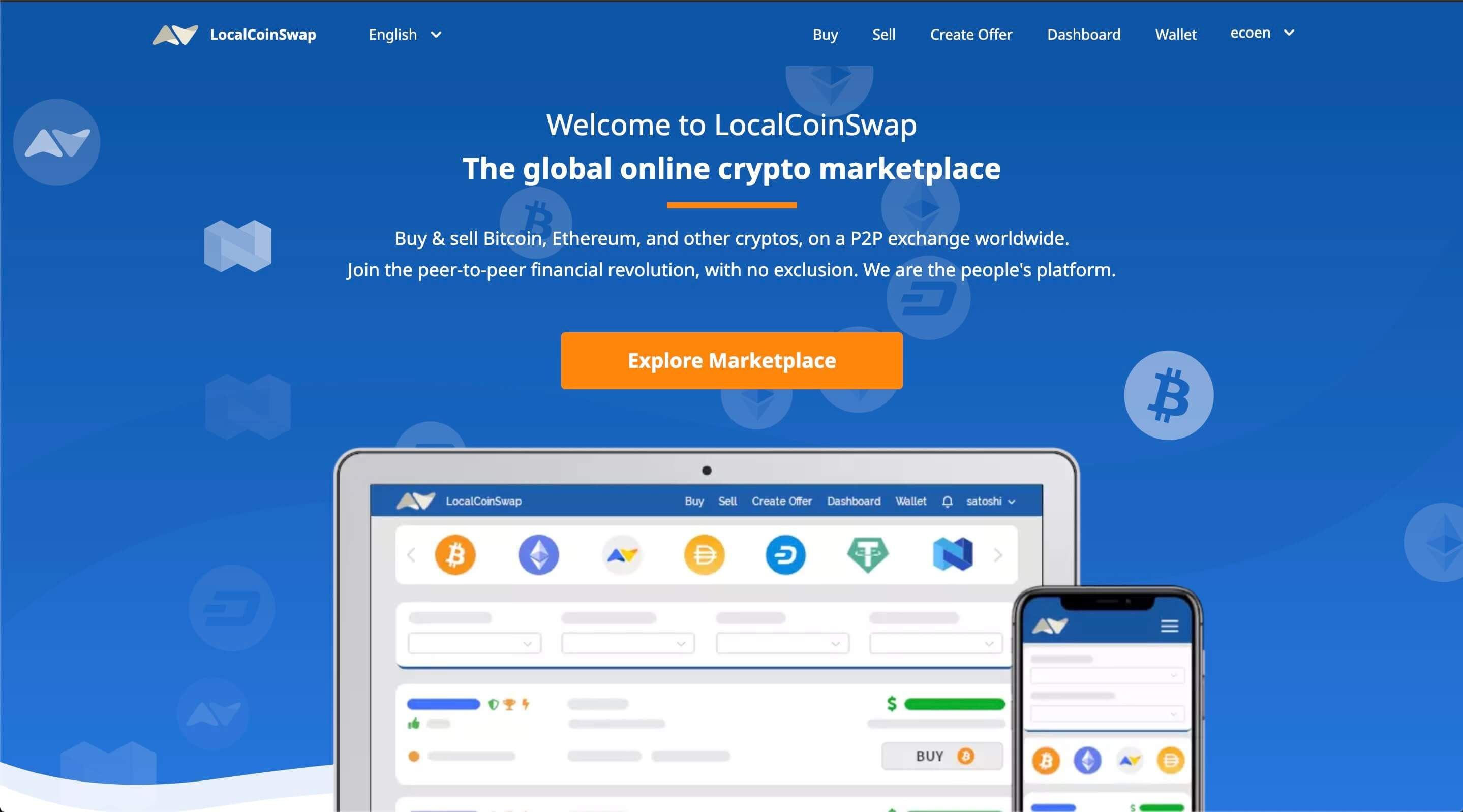 In addition to the non-custodial nature of Ethereum and ETH-based tokens, there are no withdrawal fees. Still, there is a variable gas fee depending on the network congestion. The gas fees are relatively minimal.
LocalCoinSwap offers an esteemed customer support service. Here, you can quickly raise a ticketed request for any of your queries. They also have a comprehensive FAQ section to answer commonly asked questions. They are also available on multiple social media platforms like Reddit.
With 95% of the user's funds stored in offline cold wallets. They also have two-factor authentication, Escrow services, and KYC verification by default on the platform, making it a secure platform for their users.
#6. Hodl Hodl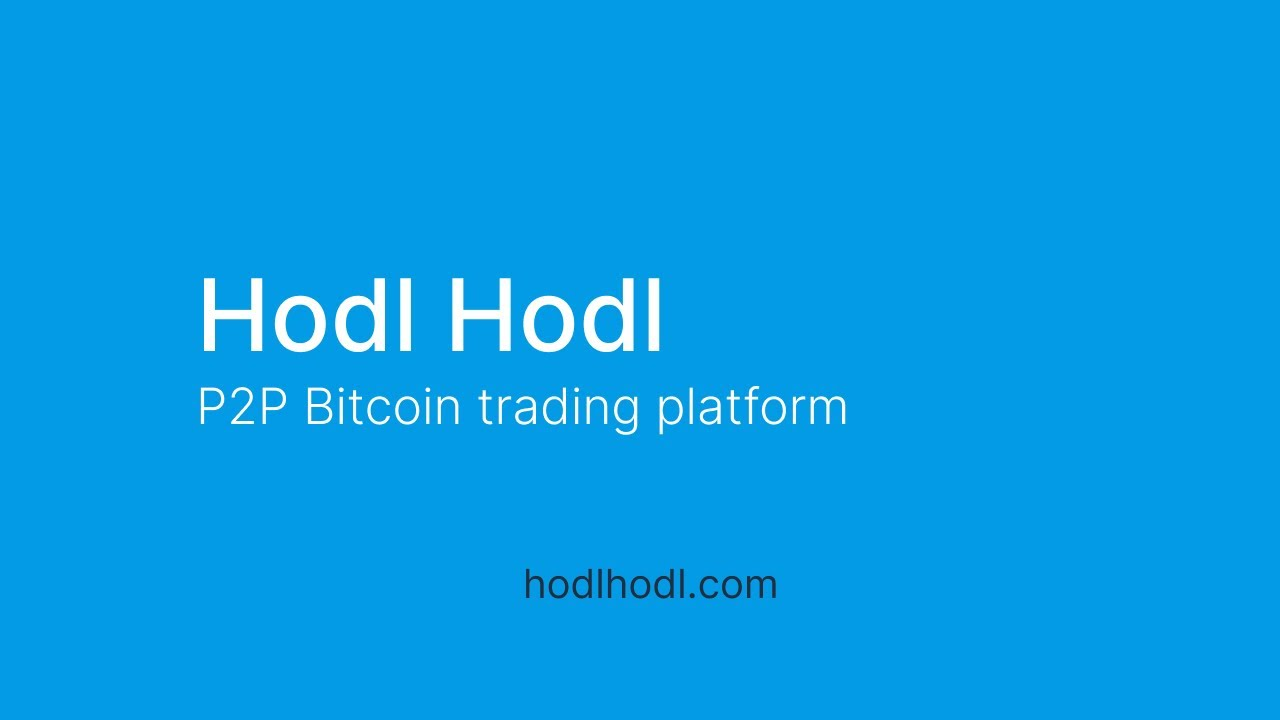 Hodl Hodl is a global P2P bitcoin marketplace that lets you buy and sell Bitcoin where the platform functions as a trade facilitator. It doesn't hold the user's fund at any step and locks it in a multi-sig escrow instead. This significantly reduces any chances of theft and fraud and trading time.
Hodl Hodl doesn't require KYC/AML verification and allows an anonymous exchange setup. The platform does have a trader review and reputation system to curb counterparty risks.
Its services are available worldwide and support various payment options, including wire transfer, SEPA, credit/debit card, wallets, etc.
There is also a flat fee charged for each transaction on the platform. For new users, the fee is 0.6% which can be reduced to 0.55% if you are a referee or refer the Hodl Hodl to a user. If you are a verified user, the fee comes down to 0.5%. This fee is equally split between the two parties of the trade.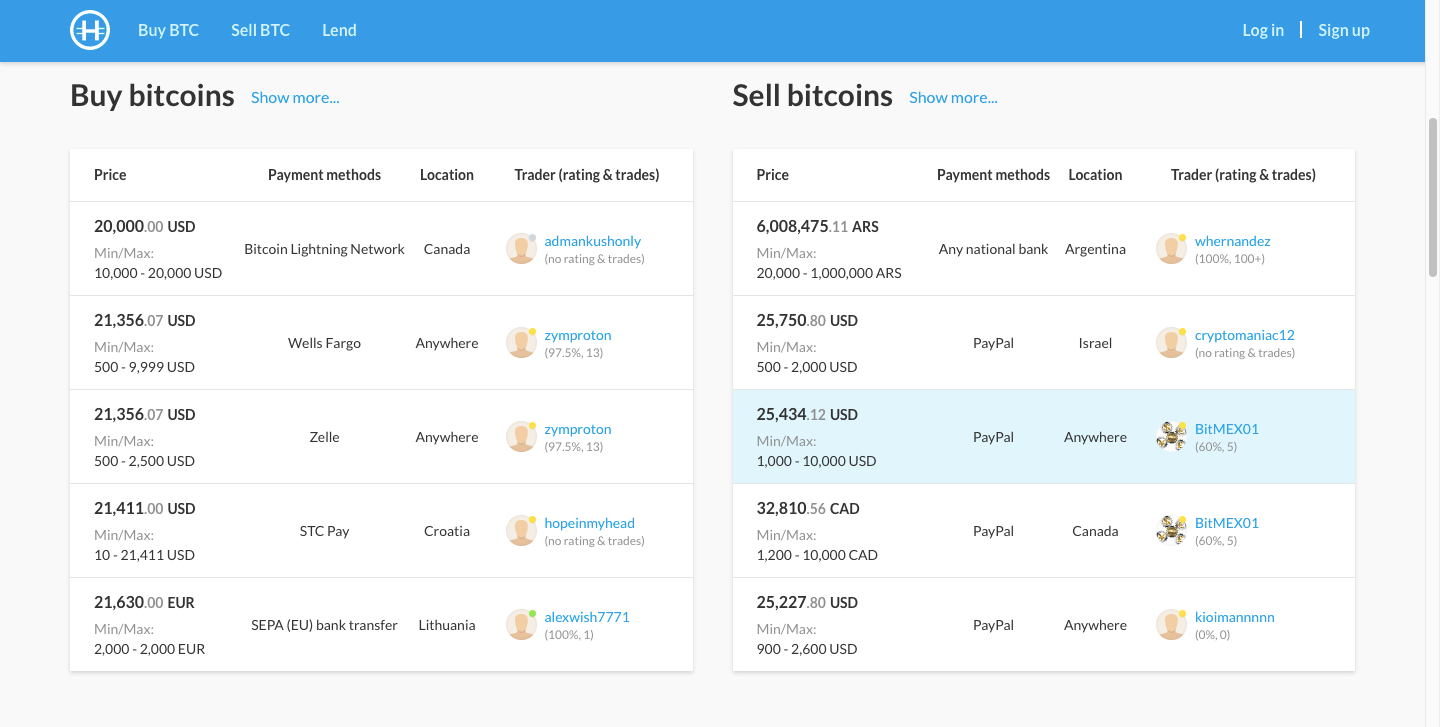 The platform also offers TestNet, where you can get familiarized with the Hodl Hodl P2P process. Apart from this, it also provides an OTC trading desk in partnership with licensed European broker Tenbagger.
Hodl Hodl uses contracts that utilize escrow, a P2SH Bitcoin, a multi-signature address that uses 3 keys and requires at least 2 to sign a transaction. They have a payment password option which can be used as an encryption key for the user's escrow key pair.
Escrow is a P2SH Bitcoin multisignature address requiring n out of m keys to sign the transaction. Hodl Hodl requires 2-out-of-3 keys to sign the release transaction. Hodl Hodl generates a unique multi-sig escrow to trade Bitcoin when a contract between two parties is created.
Then the seller sends Bitcoin from his wallet to this escrow, and while the Bitcoin is locked with escrow, the buyer sends fiat to the seller. Then the seller releases the Bitcoin from escrow using his payment password, and the buyer receives the Bitcoin in his wallet.
Additionally, you can also opt for two-factor authentication and the trusted devices feature as well.
#7. CEX.io

CEX.io is one of the circuit's most trusted and secure exchanges and has existed since 2013. Established in London, UK, it allows you to instantly buy six different cryptocurrencies, including Bitcoin, Ethereum, Litecoin, Ripple, Bitcoin Gold, and Bitcoin Cash, using a credit card, wire transfer, SEPA transfer, or ACH transfer.
The platform is suitable for beginners as well as professional traders, and services include Instant Buy, CEX.io Broker, CEX.io Exchange, and CEX.io Aggregator.
The trading fee on the platform is based on the last 30-day average trading volume of all pairs and starts from 0.25% as the taker fee and 0.16% as the maker fee, which eventually decreases with the rise in trading volume.
CEX.io has also deployed a robust security architecture around its platforms like protection against DDoS attacks, full data encryption, cold storage, and compliance with PCI DSS standards to offer a secured trading environment.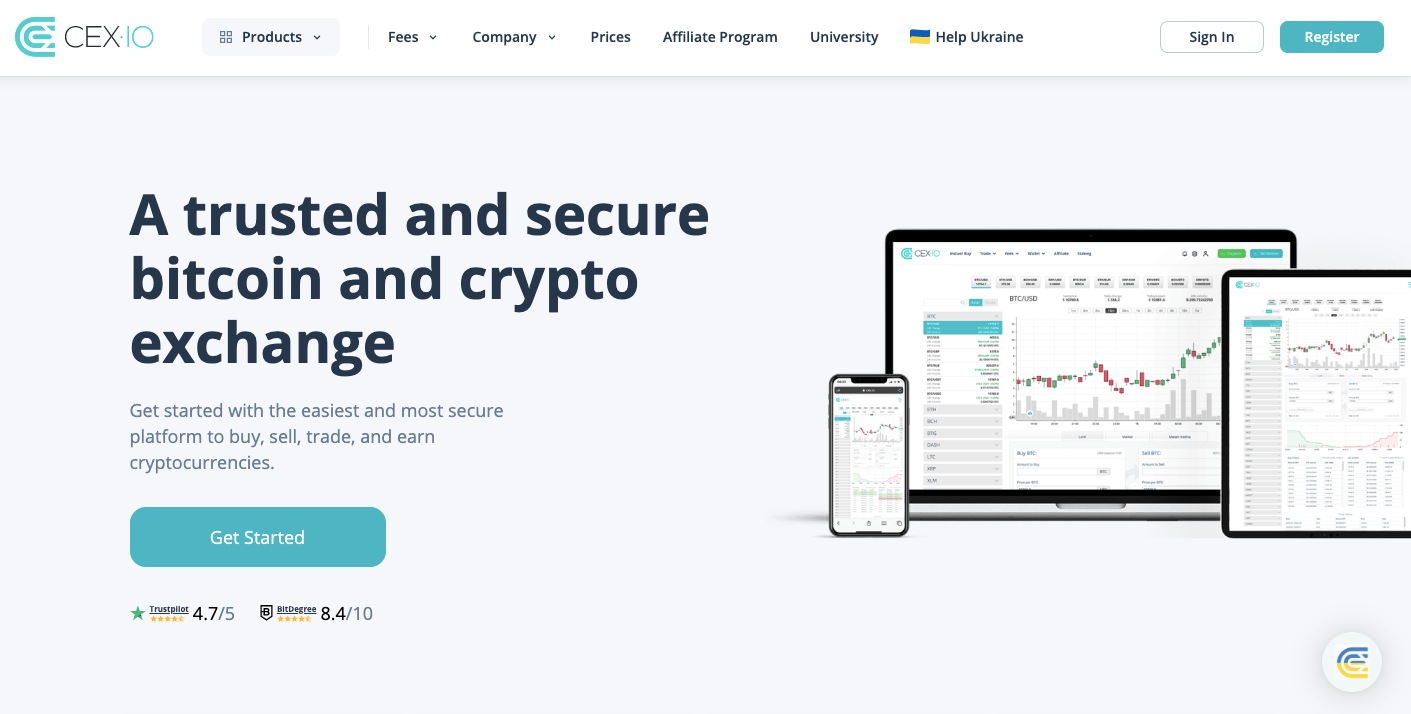 CEX.io has fairly reputed customer support, available via live chat, phone and email. Their customers have highly rated them on various platforms for their helpful, supportive and experienced team, who are available 24×7 to solve your queries.
Its services are available across the globe, including 43 states of the US. And, since CEX.io is a FinCEN registered crypto exchange platform, its users need to comply with the AML and KYC regulations to access the platform.
CEX.io is registered with FinCEN as Money Services Businesses (MSB), whereas to serve the European market, they are regulated by the Gibraltar Financial Services Commission (GFSC), and in the UK, by Financial Conduct Authority.
#8. WazirX Peer to Peer Exchange (Only India)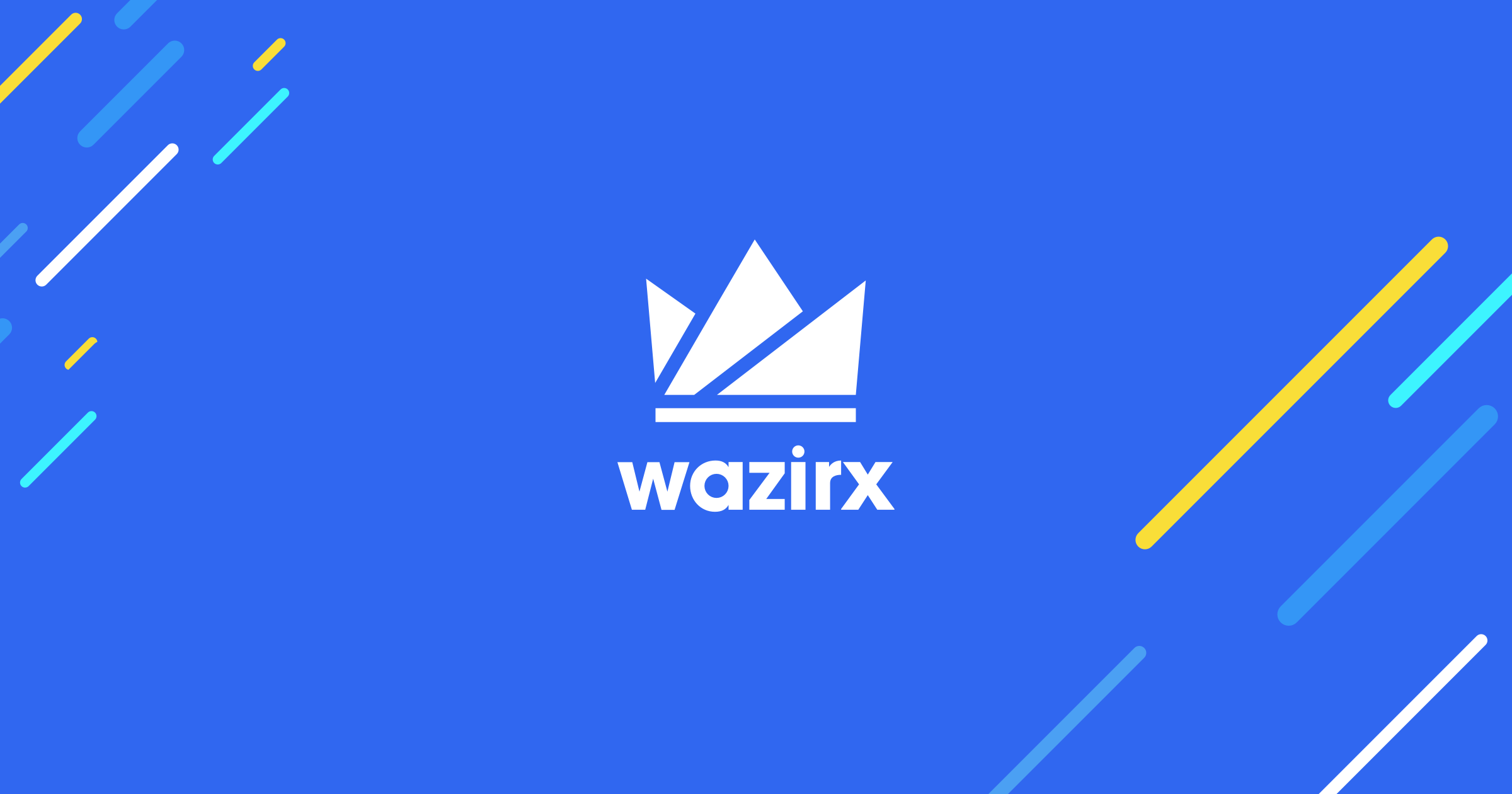 WazirX is an Indian crypto exchange launched in March 2018 and was later acquired by Binance in November 2019. The P2P segment of the exchange allows instant buy and sell options for bitcoin using a bank account.
The P2P segment offers instant auto-matching features, escrow protection, zero transaction fees, and verified traders on the platform. It provides seven different markets, including USDT/INR, USDT/IDR, USDT/RUB, USDT/EUR, etc. The exchange claims to have an average transaction time of 19.4 minutes.
To ensure that your funds are safe, WazirX has an escrow system in place to secure the entire transaction so neither party can cheat the other. If you're a seller – the platform will not release your USDT to the buyer until you confirm the receipt of payment, and if you're a buyer – it will hold the seller's USDT while your payment is received by the seller.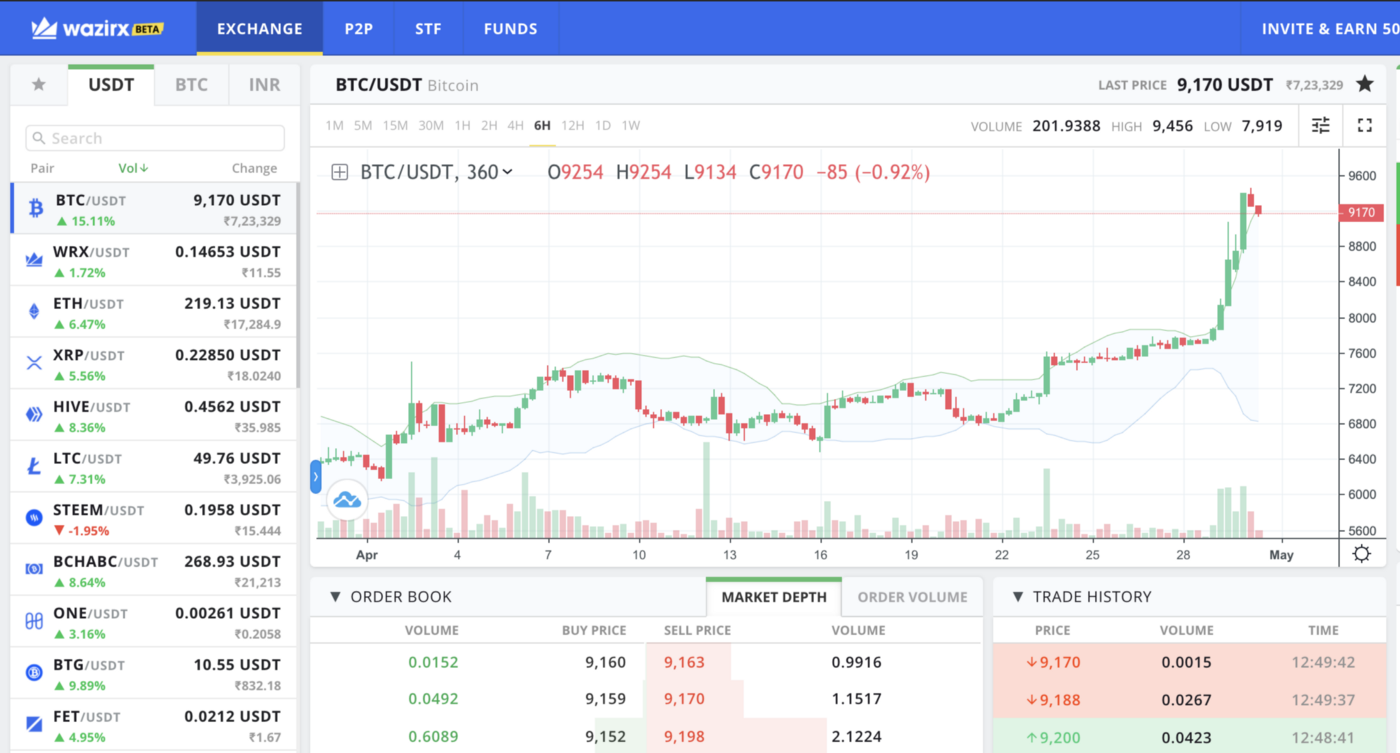 They also verify the KYC details of every user before allowing them to trade on WazirX. A record of every transaction that occurs on the exchange is maintained.
Only users with Indian KYC participate in P2P trading. You can only buy USDT through WazirX P2P. If you want to invest in any other crypto, you will first have to buy USDT via P2P and then use USDT to buy other cryptos on WazirX.
#9. Bisq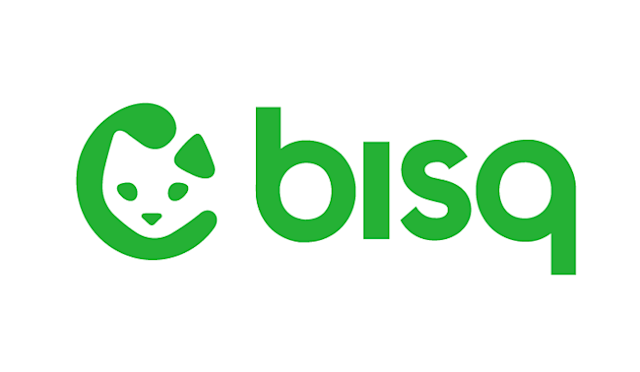 Bisq is a prominent name among the top decentralized exchanges where you are in power as the central authority for your account and funds. The way these decentralized crypto exchanges work is just impeccable. It was founded in 2014 and is headquartered in Europe.
It is a peer-to-peer exchange that compiles all Bitcoin and blockchain features along with decentralization, transparency and anonymity.
It offers a censorship-resistant payment system that avoids dependence on third parties. It has a secure and fully equipped P2P cryptocurrency exchange infrastructure. The platform doesn't hold your funds or your data. Meaning there is no account registration or KYC required.
The P2P network operates over Tor's hidden services, and all your private data sent over the wire is end-to-end encrypted. It doesn't give anyone privileged access to any data related to your transactions on the platform.
Bisq is both traders sign an open-source platform, and the contracts are held as a safety precaution. An atomic deposit transaction locks up both traders' funds to a 2 of 3 multi-sig address. You can transfer Fiat currencies directly from one user's payment account to another without any intermediate party.
Being a decentralized exchange, no central place exists to collect user data, and it gives you exclusive ownership of your funds, and the platform comes with an intuitive user interface.
To create an offer, Bisq charges 0.001 BTC, and the same fee is charged when you take the order. There is a Bitcoin mining fee of 0.0003 BTC incorporated, and for an external wallet, the transaction fee climbs to 0.0009 BTC.
Additionally, a security deposit is used as arbitration of 0.1 BTC, which is returned in full to you after the transaction is executed.
Transactions executed within Bisq are carried out only when it is a non-reversible payment transfer method to minimize the risk of chargebacks.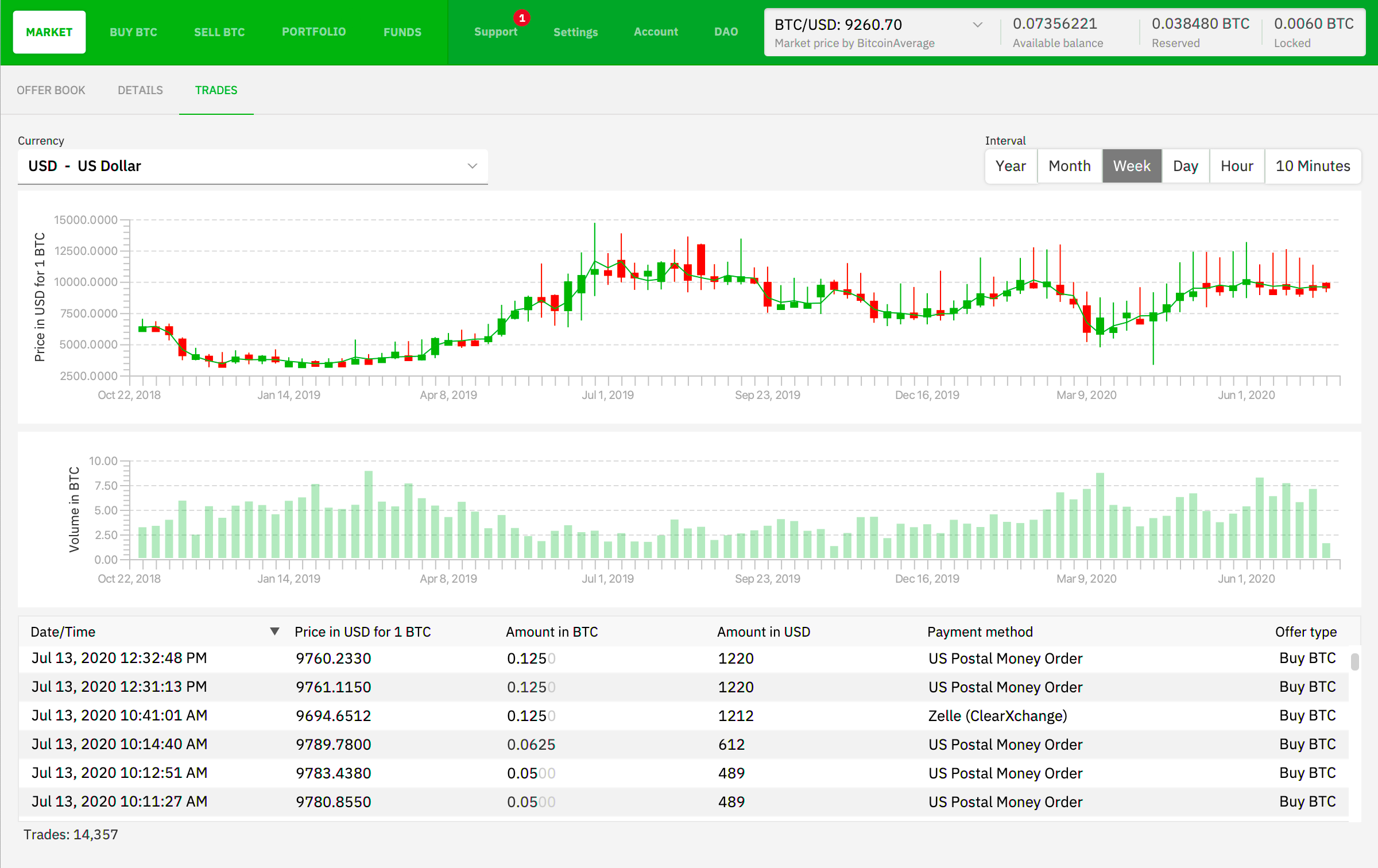 You can trade at most 1 Bitcoin per transaction, and you must have a small amount of Bitcoin to execute a trade to pay the security deposit, trade fee and Bitcoin mining fee. Arbitrators need to lock away 2 Bitcoins, which are only returned when they step back from their service.
When transactions are upheld outside Bisq, depending on the payment method, personally identified information will be revealed to the trading partner and is stored on the contract as part of the payment transfer. The order execution speed depends on the duration of the payment transfer.
Trader's and arbitrator's security fees are charged to protect you from fraudulent attack scenarios, which is a tremendous and essential mechanism. There is also a trade volume limitation set to limit your maximum trade volume to minimize potential gains from frauds. So, it would help if you didn't worry about your precious crypto assets.
#10. LocalCryptos [Discontinued]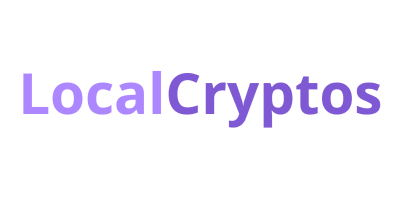 Formerly known as LocalEthereum, the platform rebranded itself to LocalCryptos in November 2019 and added support for Bitcoin and Litecoin, in addition to Ethereum.
LocalCryptos is a highly secure and one of the best platforms for users dealing in multiple cryptocurrencies. It is a non-custodial crypto marketplace that lets you completely control your wallet and assures users' fund's maximum safety.
The LocalCryptos services rely on an integrated non-custodial wallet encrypted on the user's web browser. The platform generates a new wallet address for every new transaction but is tied to one private key.
Other features include:
Blockchain-powered escrow service.
P2P cash trades.
End-to-end encrypted messaging service.
Community voting for new cryptocurrencies.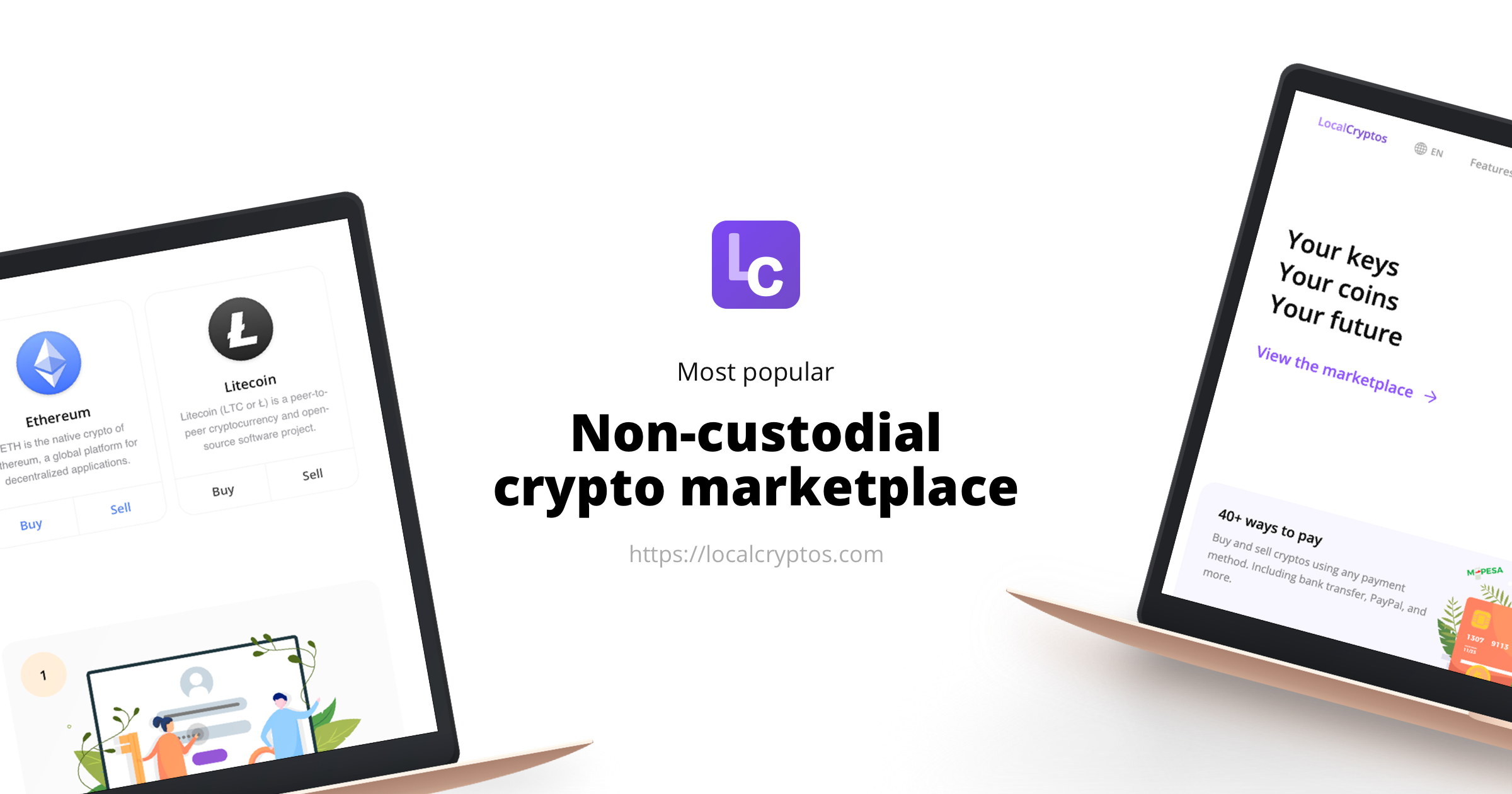 LocalCryptos focuses more on the security of your assets and funds on their platform. LocalCryptos is the first and largest platform to offer an inbuilt non-custodial escrow system.
The escrow-type depends on the kind of coin you've selected.
All these steps ensure forward financial secrecy and messaging forward secrecy and prevent third-party tracking of critical data.
Currently, the services are available in over 130 countries, including the United States, Russia, China, South Korea, etc., and support 40+ payments worldwide, including cash.
Regarding the trading fee, LocalCryptos charge 0.25% as a maker fee and 0.75% as a taker fee for every completed transaction offering the best exchange rate in the market.
FAQs
Can I buy crypto with P2P?
Yes, you can buy crypto with P2P crypto exchanges. It is also considered one of the best ways to buy crypto.
You can use all the trading platforms that I have enlisted in this list to buy crypto without a second thought. They are all legitimate and safe cryptocurrency exchanges.
Is there P2P to trade crypto on Coinbase?
As of now, Coinbase doesn't support P2P trading on its platform.
Conclusion: Best P2P Bitcoin Decentralized Exchange
P2P Exchanges are the future of the cryptosphere as it provides a genuinely decentralized trading environment and is highly efficient and secure as well. The above-discussed list of P2P exchanges is chosen based on the platform's efficiency, trust, market depth, and security.
And, when dealing with P2P exchange, always carefully check the review of the vendor and never settle your trades outside the platform, as the exchange protects all deals.
Latest posts by Sudhir Khatwani
(see all)