11 Best Crypto Friendly Banks [2023 Updated]
I know some of you might be perplexed by the title and thinking, wasn't crypto invented to shun banks and make a new system?
Well, it was so, and it is still so.
Crypto, specifically Bitcoin, was born to create a reliable and trustless alternative to traditional banking.
But let's be honest, Bitcoin couldn't have reached the heights it is today so quickly without the existing banking structure.
Access to debit cards and credit cards allowed millions of investors to invest in Bitcoin. But that's where their approach also went wrong.
Bitcoin isn't just an investment vehicle that you buy low or sell high, it is much more, and many of us don't realise this.
But banks have realised that Bitcoin and crypto are an existential threat, so many banks worldwide have stopped catering to crypto/Bitcoin businesses.
Especially the large banks are pretty sceptical about these digital currencies and the technology behind them because they have never faced such direct competition from the internet industry on the subject of money.
Several U.K., Australian, and banks in the US have banned using credit/debit cards to buy Bitcoin or other cryptocurrencies.
That's why cryptocurrency users now need crypto-friendly banks more than ever for their fiat off & on-ramps.
Because of the denial of the existing infrastructure, many investors and crypto believers are looking for more friendly solutions to interact with cryptocurrencies.
And the good news is:
Certain pioneers have started building the new infrastructure while, in some places, old small banks are trying to become more open-minded about this technology.
Best Crypto-Friendly Banks In 2022
BankProv
Wirex
Change
Revolut
Bankera
MonAize
The United Services Automobile Association (USAA)
Juno
Fidor
Nuri Bank
Quontic Bank
Goldman Sachs
Worldcore
Bank Frick
Monzo
BankProv is a crypto-friendly bank rebranded from a famous traditional banking company, The Provident Bank. Now, it provides conventional banking solutions for crypto-related businesses, which usually face banking difficulties.
BankProv offers business checking accounts making it super easy for crypto businesses to manage their money seamlessly between the traditional and crypto world. It is one of the best crypto banks providing services globally.
BankProv is also a member of both FDIC and DIF, keeping your deposits insured with safety and security at no additional cost or complexity.
The company offers insurance for up to $250,000 in bank deposits through FDIC. On the other hand, through DIF, over $100 million worth of funds are insured.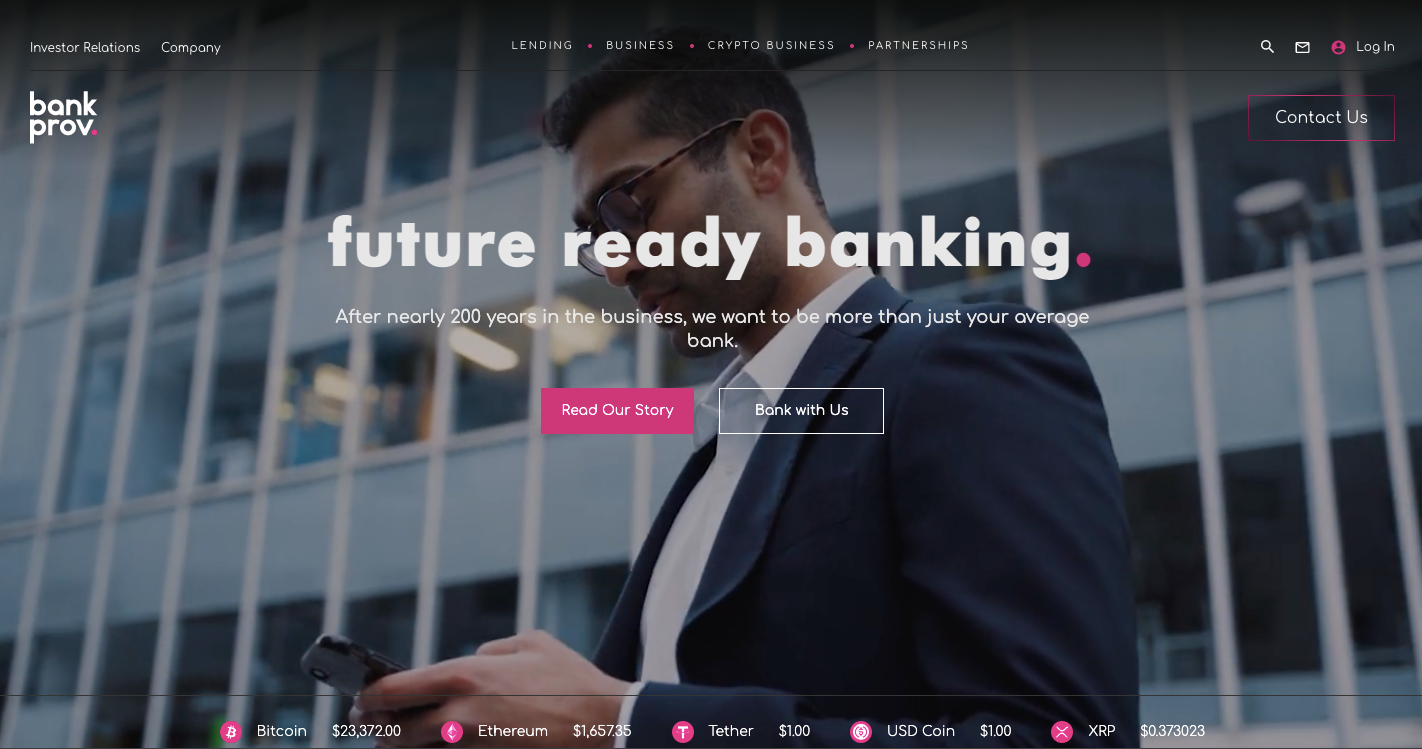 The minimum amount to open an account on BankProv is $1,000, which charges about $30 for each wire transfer like most banks.
Opening an account is done through KYC, where you must submit personal details and government-authorised identification documents.
After nearly 200 years of leading the industry, BankProv is not just your average bank. With a readily available mobile app for all your devices, it offers 24-hour self-service banking services at your fingertips.
BankProv also makes it super easy to manage the flow of your business funds as it supports ACH credits and debits and domestic and foreign wires.
Lastly, BankProv is the first in the industry to offer crypto loans backed by Ether. Companies with secure funding backed by Ether or Bitcoin can enjoy crypto-backed loans too.
#2. Wirex (Best Banking For Bitcoin)
Wirex is a crypto wallet provider and a crypto-friendly banking service for crypto transactions based out of the UK, London. Wirex is among the top bitcoin-friendly banks that support crypto businesses, financial institutions and crypto exchanges.
The first Wirex currency account available will be based in the U.K. — with a British account number and sort-code, 100% secure, and fully registered with the U.K. Financial Conduct Authority.
Wirex supports over 150 digital assets across numerous blockchain networks with an in-app DApp Browser.
They also provide you with their actual debit and credit card linked to your account, and it gets even better from here:
With this card, whenever you make in-store retail purchases, you will get 0.5% cash back in BTC (Wirex calls it crypto back).
And here are some more USPs of using this crypto-friendly UK-based banking service:
Buy, store and manage your crypto (BTC, LTC, XRP, ETH) and traditional money (GBP, USD, EUR).
Add funds using a debit or credit card or bank transfer.
Instantly exchange between crypto and traditional currencies at live rates.
Link to your Wirex Visa payment card to convert and spend your crypto in-store and online.
Transfer funds in and out of your account with SEPA/SWIFT/Faster Payments.*
Enjoy unrestricted access to the world of borderless payments.
So you see, this is a win-win situation for everyone. You can join Wirex from here. (get some free crypto as a reward when you sign up on Wirex)
Note: Wirex supports 130 countries like Australia, Hong Kong, Malaysia, Singapore, South Korea, and Taiwan. Wirex is among the best bitcoin-friendly banks in the US.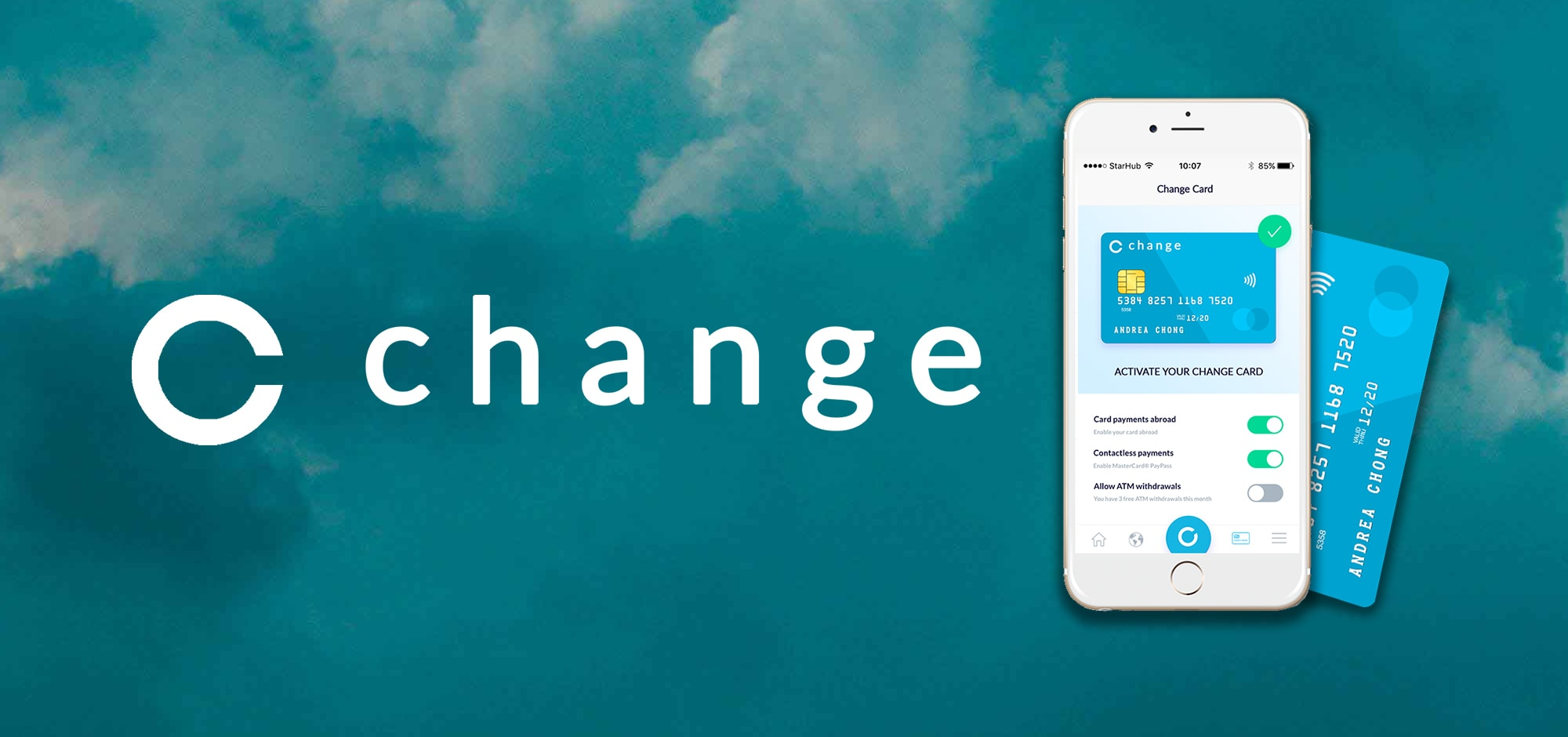 Change is another crypto-friendly bank in Europe, and is among the top crypto companies in the world.
Change's crypto wallet is in place thanks to its massive funding ($17.5 million). They also provide in-app trading of Bitcoin, Ether, Litecoin, Ripple and many other digital assets which too free of commission.
Change supports 50 altcoins and diversifies your portfolio with stocks, metals, indices and commodities with commission-free order execution in real-time.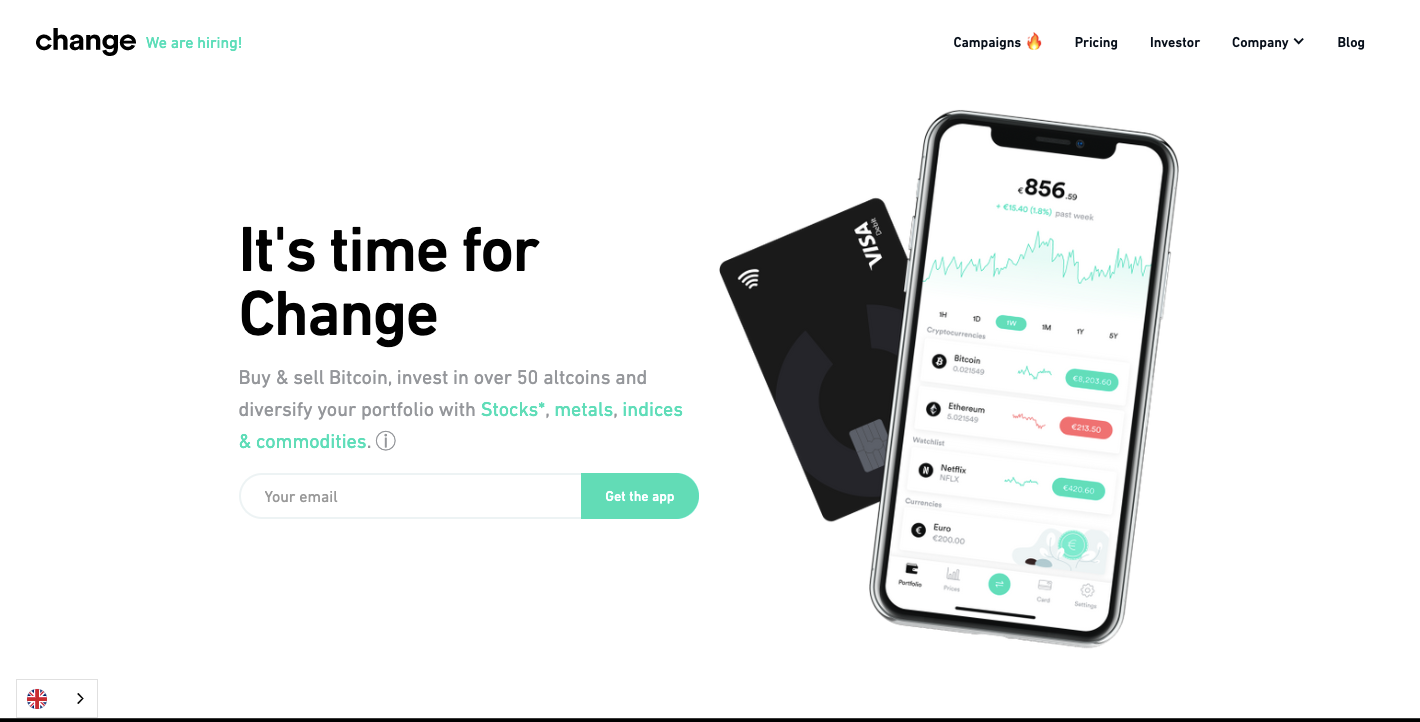 They have their iOS and Android apps which you can use right now.
They offer their native debit/credit card, obtain the European payment license, make fiat wallets & IBAN numbers, and finally get a full-fledged banking license in 30 different countries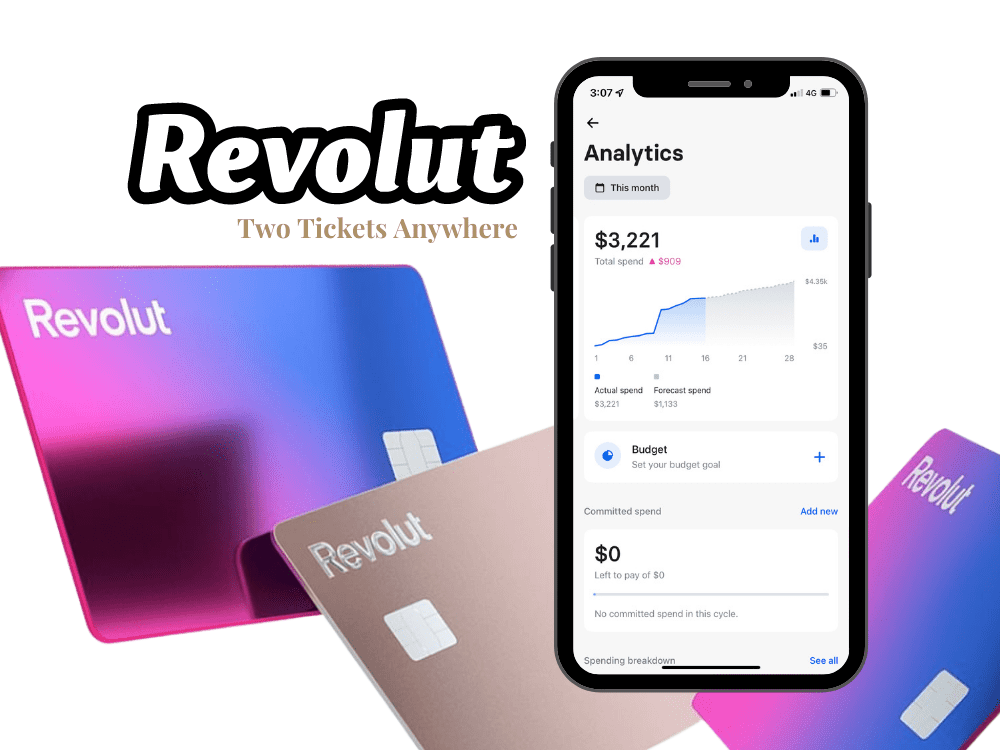 Revolut is a UK-registered company that started with no license but has turned into a full-fledged bank since its launch in 2015 with over 2 million customers.
Their service is available for U.K. & Euro region countries, and United States residents cannot use it for now.
Most importantly, it allows businesses and individuals to deal with cryptocurrencies using their bank accounts. Furthermore, it has inbuilt functionalities also to help you buy bitcoin and other cryptocurrencies as well as to build your crypto portfolio.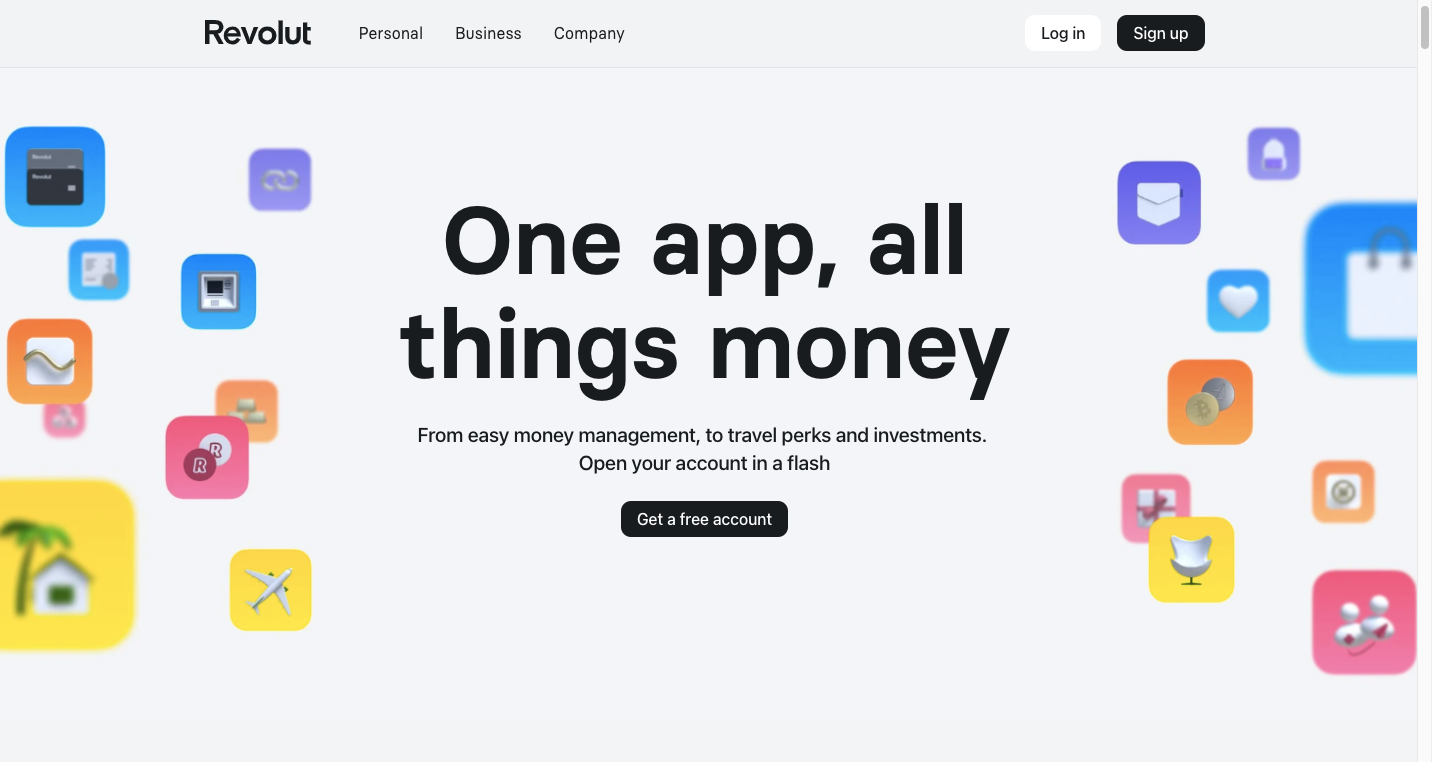 You can start your investment journey on Revolut with just $1. The platform is FCA regulated with robust security systems and trusted worldwide partners.
It offers three types of accounts: Standard, Premium, & Metal, so you can choose whichever suits you for international banking and your crypto needs all of these accounts and their banks accept bitcoin and other digital currencies.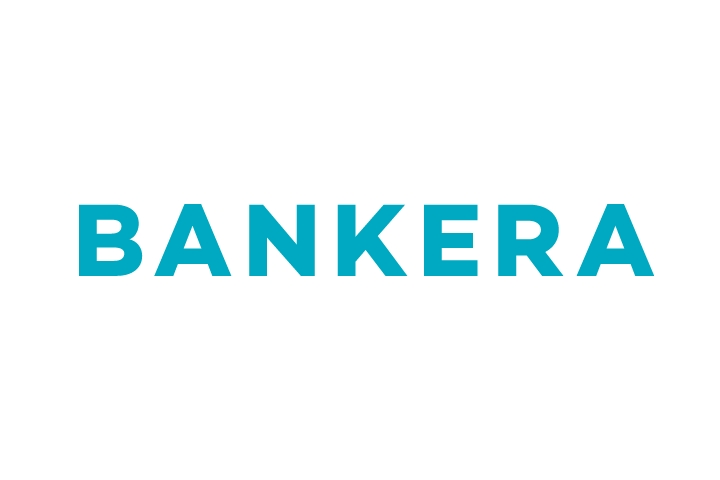 Believe it or not:
Bankera is building a simple bank for the blockchain era.
Bankera aims to be the bridge between the traditional banking world and blockchain technology. And it is very much capable of doing it because they have experience in developing -SpectroCoin, (a popular crypto wallet and exchange)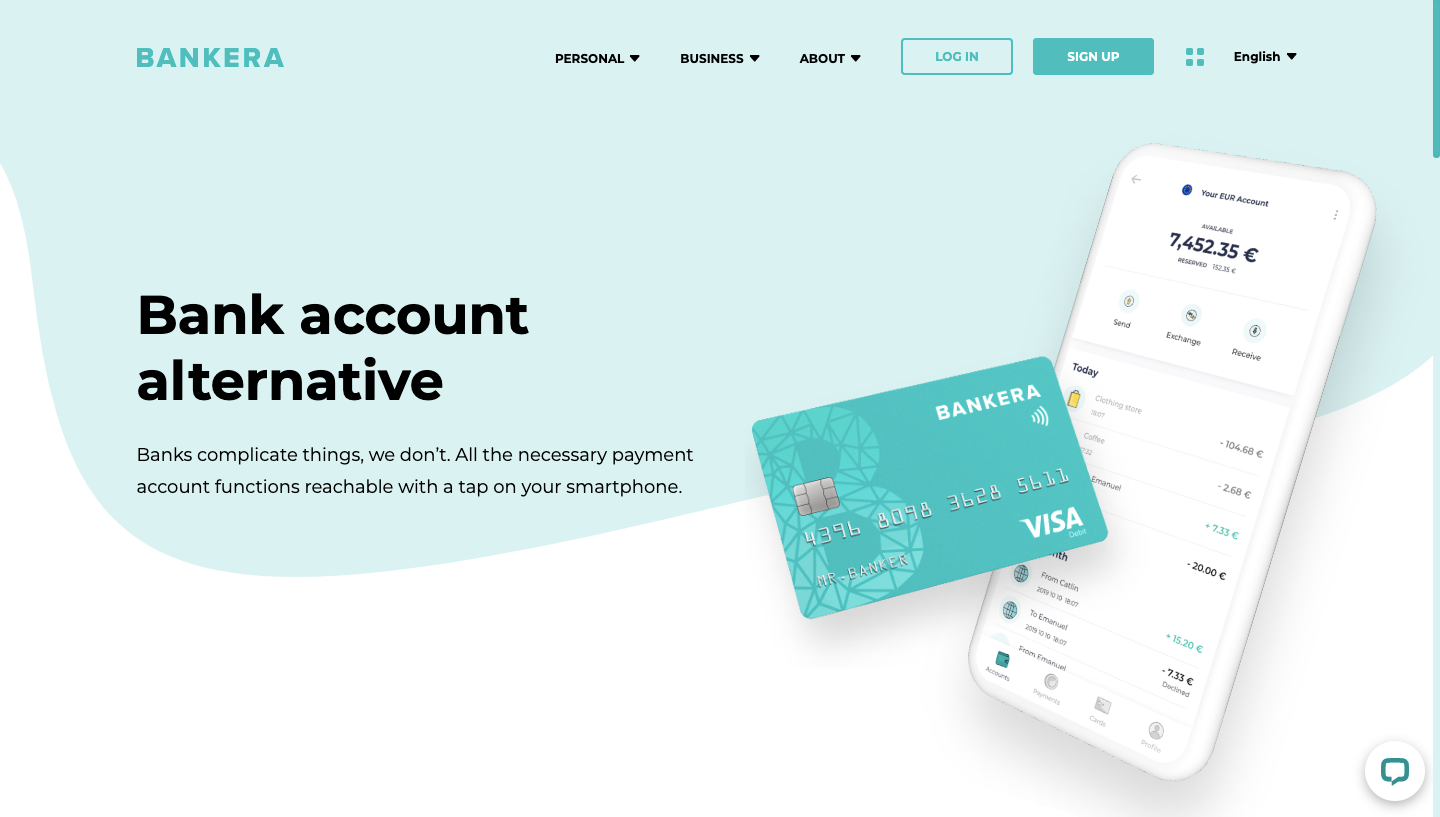 Bankera will be like the old brick and mortar banks only but built on the new technology of blockchain/A.I. combined. The process is still underway and will likely go live in a year or so.
#6. MonAize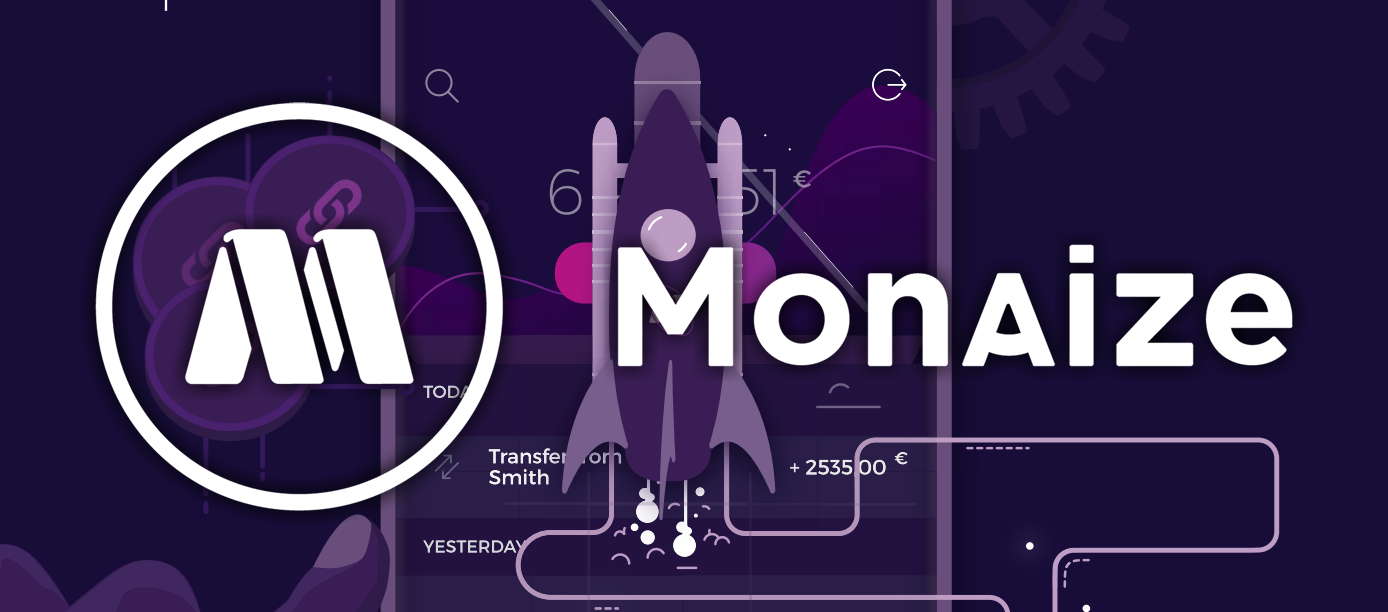 Monaize is an integrated banking platform for crypto and bank account users.
It is a European e-banking platform with a mobile-first approach intending to provide current accounts for freelancers and small businesses.
You can think of them as crypto-business bank accounts
They also have an instant KYC check process to onboard businesses, which hardly takes a few minutes compared to traditional banks.
Monaize will also integrate with other third-party services such as professional insurances, payment solutions, and several crypto-wallets.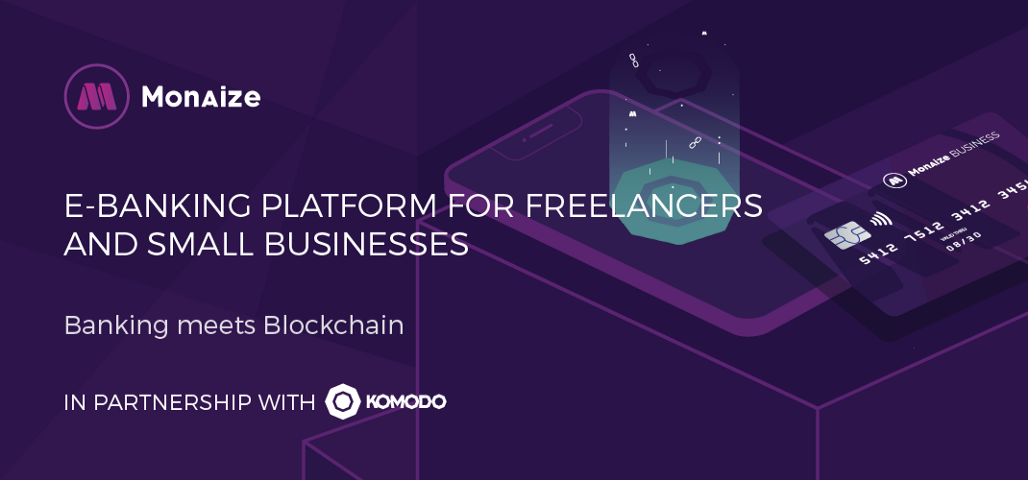 Monaize also looks to function within the current banking infrastructure while opening itself up to the blockchain community and sensitising users, and small businesses, to this exciting new technology.
Monaize will expand its services to the United Kingdom, Germany and the United States in 2019 before rolling out to other countries worldwide.
#7. The United Services Automobile Association (or USAA)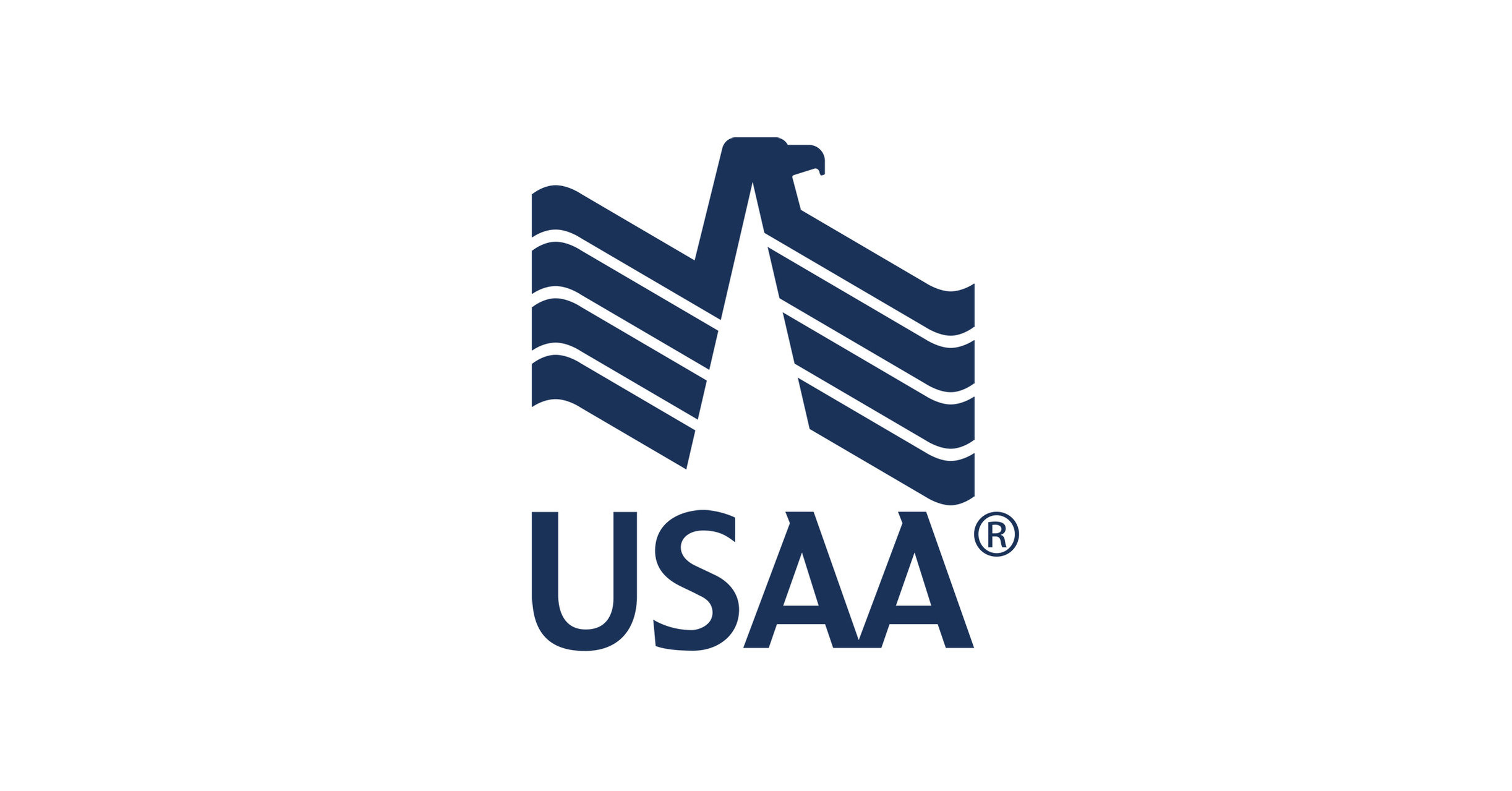 USAA is a Texas, USA-based financial service company for U.S. military citizens. It is a fortune 500 company catering to active, retired and honourably separated officers and enlisted personnel of the U.S. military.
It also allows civilians to make their bank accounts with them and has invested $150 million in Coinbase, making it easy for the USAA bank account holders to interact with Coinbase's Bitcoin account.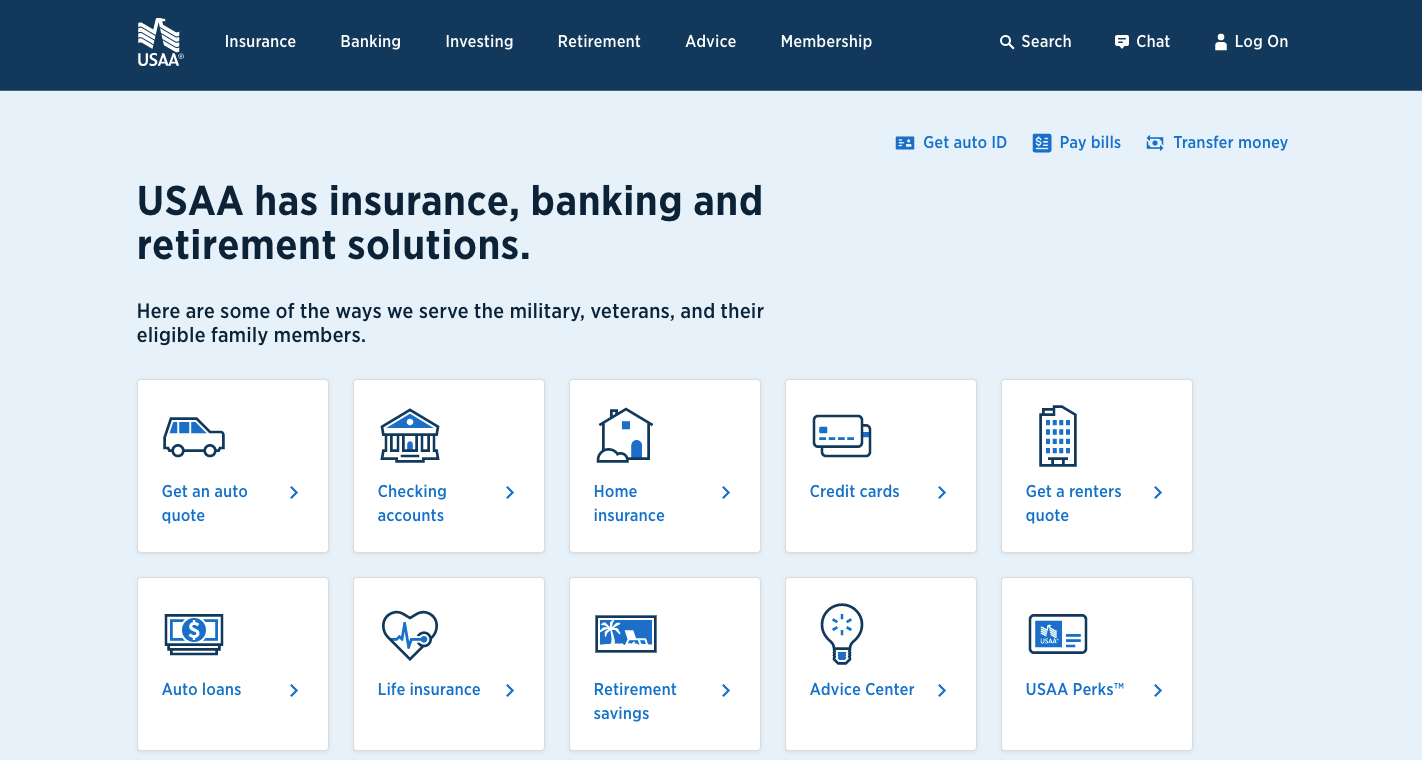 With your USAA account, you can fully track your Bitcoin wallet on Coinbase and hence can connect USAA with Coinbase, view your balance and monitor your transactions.
USAA comes with a powerful mobile application which seamlessly works on all your devices. The app has all the functionalities of the web portal and is easy to use as well.
Note: Information related to Bitcoin wallets is provided by Coinbase and is accurate at the time retrieved. USAA does not independently verify the accuracy of this information. Plus, USAA is insured by the FDIC, so you can remain at ease.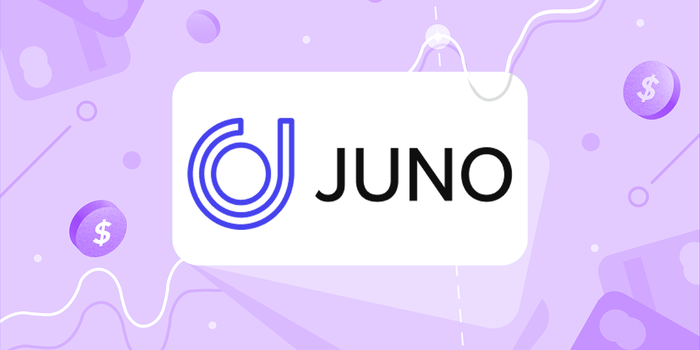 OnJuno was founded in 2019 with offices in San Francisco, Singapore, and Bengaluru (India). It was initially known as OnJuno, but in June 2022, it changed its name to Juno. It is one of the top financial institutions in the world.
Juno allows account holders to receive, hold and spend both cryptocurrencies and U.S. dollars. Juno is not a bank; instead, it is a tech platform which supports banking features through partnerships with Evolve Bank and Trust.
U.S. dollar deposits are FDIC- insured for up to $250,000.
To start your trading journey with Juno, create an account and fund it once your account is approved with either an ACH or wire transfer or from the crypto list that Juno offers, including BTC and ETH.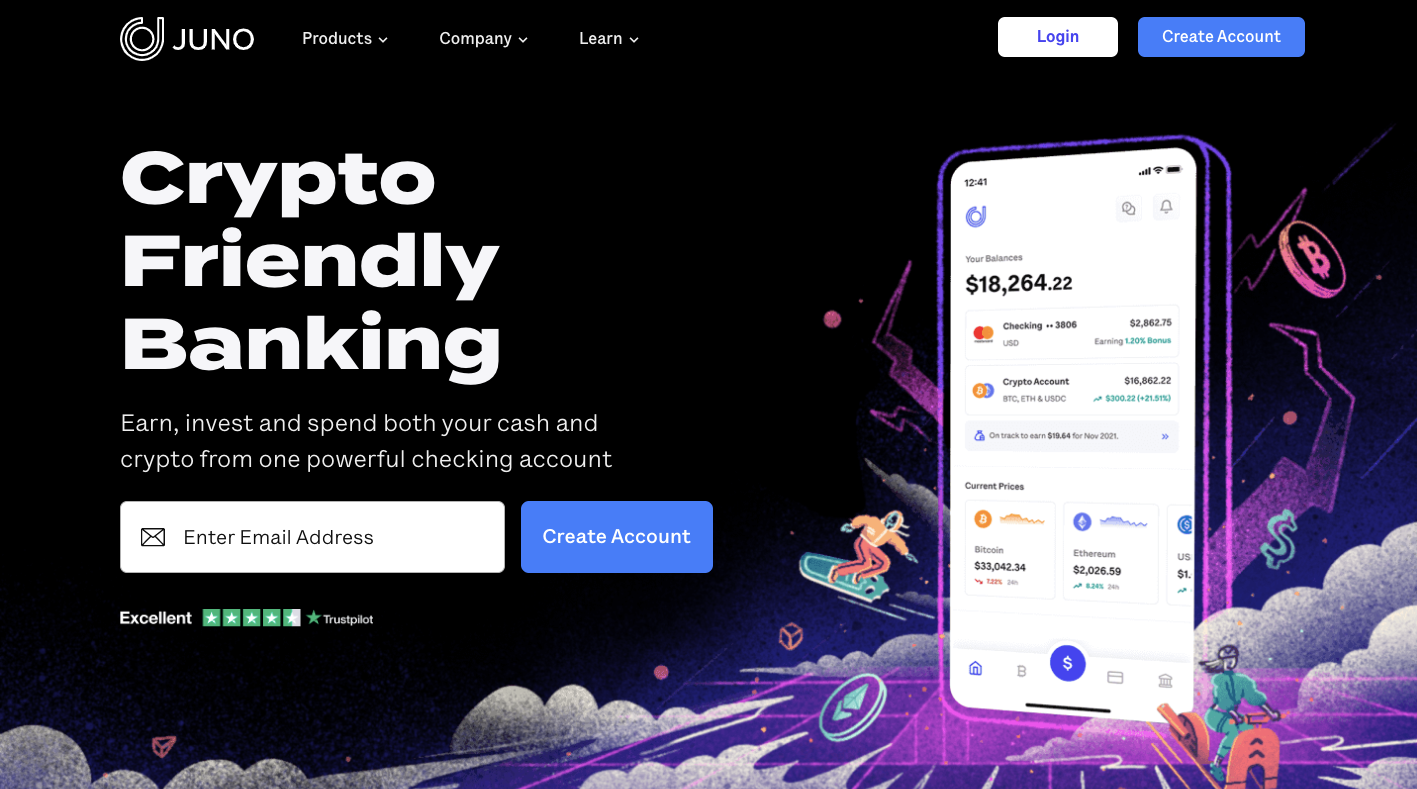 To get approved, you need to submit your Social Security number along with either a driver's licence or another government-approved I.D.
Once you do this, you can take advantage of the high-yield checking account that comes with a debit card and allows purchases in either USD or USDC.
You can also get up to 5% cash rewards on card purchases. It also offers transfers between fiat currencies and crypto with the option to have a portion of your direct deposits automatically invested in crypto.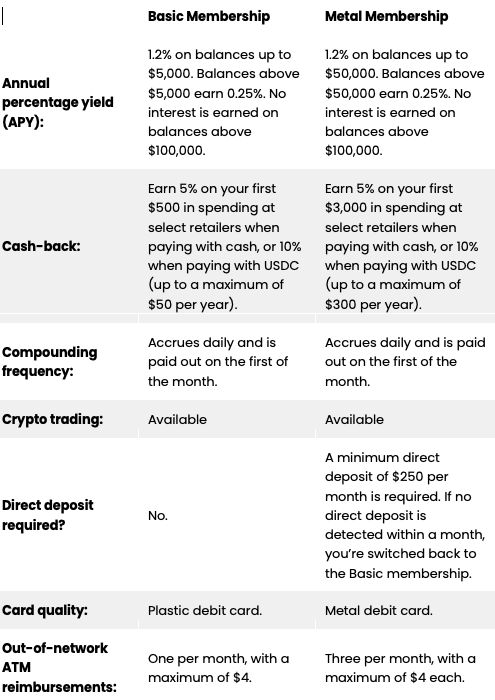 #9. Fidor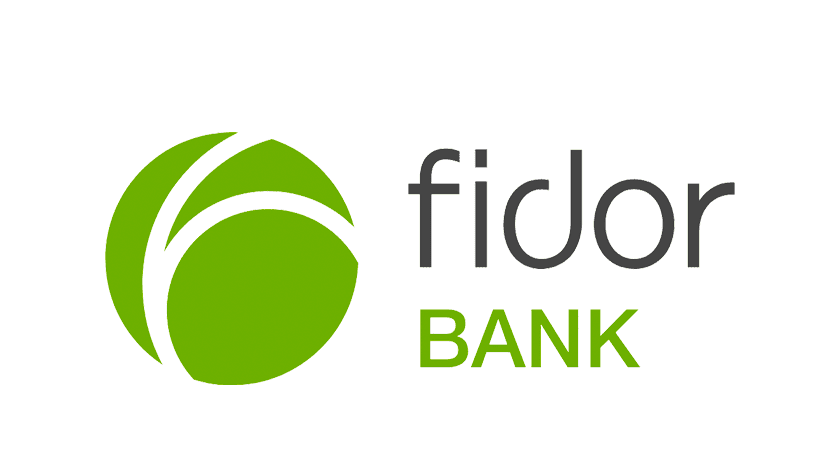 Fidor is an online German bank founded in 2009. It offers an impressive range of account features and perks with an easy-to-use app that you can use to make and view transactions in real-time.
Fidor offers Apple Pay and Fidor Pay for Android.
To open crypto trading accounts on Fidor, you can apply for a 'Smart Current Account'. To do so, visit Fidor Bank's website, where you will need to fill in some personal details before verifying your email address via a verification code. You will then need to complete a video verification process.
Once your account is ready, you can take advantage of the features Fidor is known for.
Fidor smart current account lets you make fast and hassle-free mobile payments with no hidden charges at all. It also offers regular day-to-day banking services where you can buy and sell bitcoins in real-time and trade traditional currencies, all readily available in the app.
You can also get a monthly fee (€5) waiver if you complete more than ten eligible transactions per month.
Fidor also has advanced security features like two-step authentication and lets you view transaction notifications in real-time.
It also has a diverse and intelligent community that offers you the chance to find answers to any of your queries related to your accounts or your finances.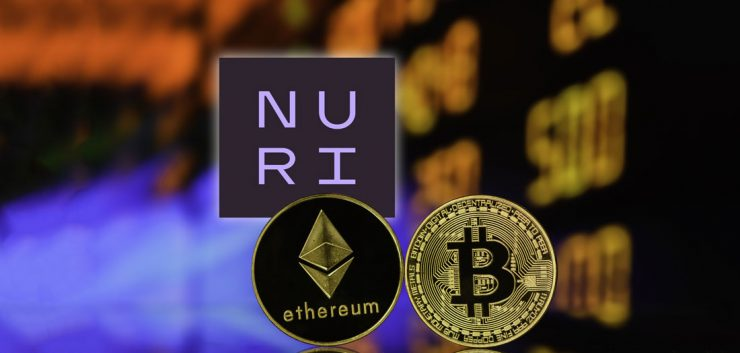 The company has been working in this space since 2013 and is registered as Bank under the German Banking Act under the name Bitwala and is among the top cryptocurrency exchanges as well. So any German resident can easily use their service to get crypto-friendly banking in minutes.
Nuri was founded in 2015 with headquarters in Berlin, Germany, offering services like bank transfers for cryptocurrencies and a prepaid debit card.
Back in the day, it was among the first platforms to offer both banking and non-custodial crypto wallet and trading services.
Nuri is an excellent choice for beginners looking to get their first dip into the crypto space, as well as for experienced traders who are looking for advanced features and trading services as a cryptocurrency exchange.
Nuri provides a bank-like features-equipped account that you can use to receive, spend and convert between cryptocurrencies listed on the platform. Additionally, the German Deposit Guarantee Scheme protects EUR 100,000 of your crypto investments.
The platform charges 1% as a crypto trading fee on buying bitcoin or ether directly from your bank account or crypto savings accounts and the same for selling crypto for fiat.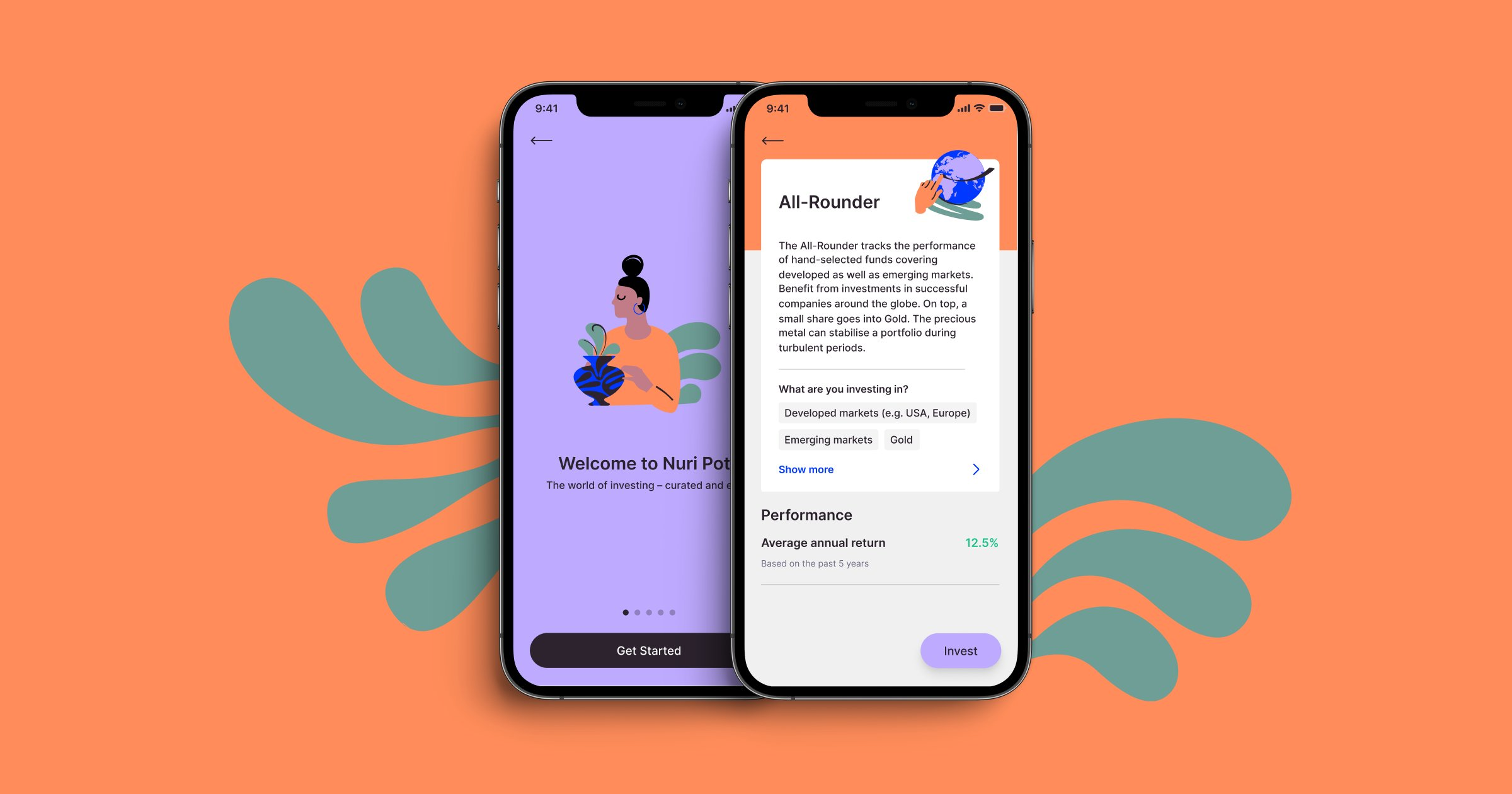 It has a non-custodial wallet, meaning it doesn't hold your crypto keys. With Nuri, you can earn up to 5% interest on your BTC holdings and get a free debit card supporting worldwide payments and free cash withdrawals.
Both the mobile application and web platforms are pretty similar in their functionalities. The account opening process starts with registration and logging in on the platform. Once its done, you will see a simple menu and account overview displaying your transaction history, IBAN referral code or order Nuri's debit card option.
In the same menu, you will see the 'Account' and 'Wallet' sections. You can manage your bank operations in the account window, and in the wallet section, you can send and receive cryptos.
In the 'Transfer' section, you can perform regular crypto trades. The 'Profile' window lets you review and edit your personal and contact information, tax information, manage account security and many more.
An Adaptive Digital bank, as they call themselves Quontic Bank, was founded in 2009 in New York. At the time, it was a traditional bank and slowly adapted itself among the best crypto-friendly banks in the USA.
Quontic Bank has been featured on many reputable platforms like Forbes, Nasdaq, Bitcoin Insider, American Banker, and the list goes on.
Currently, it's a bitcoin transactions-specific platform and is FDIC insured and secured for up to $250,000 per depositor. On Quontic you can also make contactless purchases with a simple tap of your hand, using the Quontic pay ring.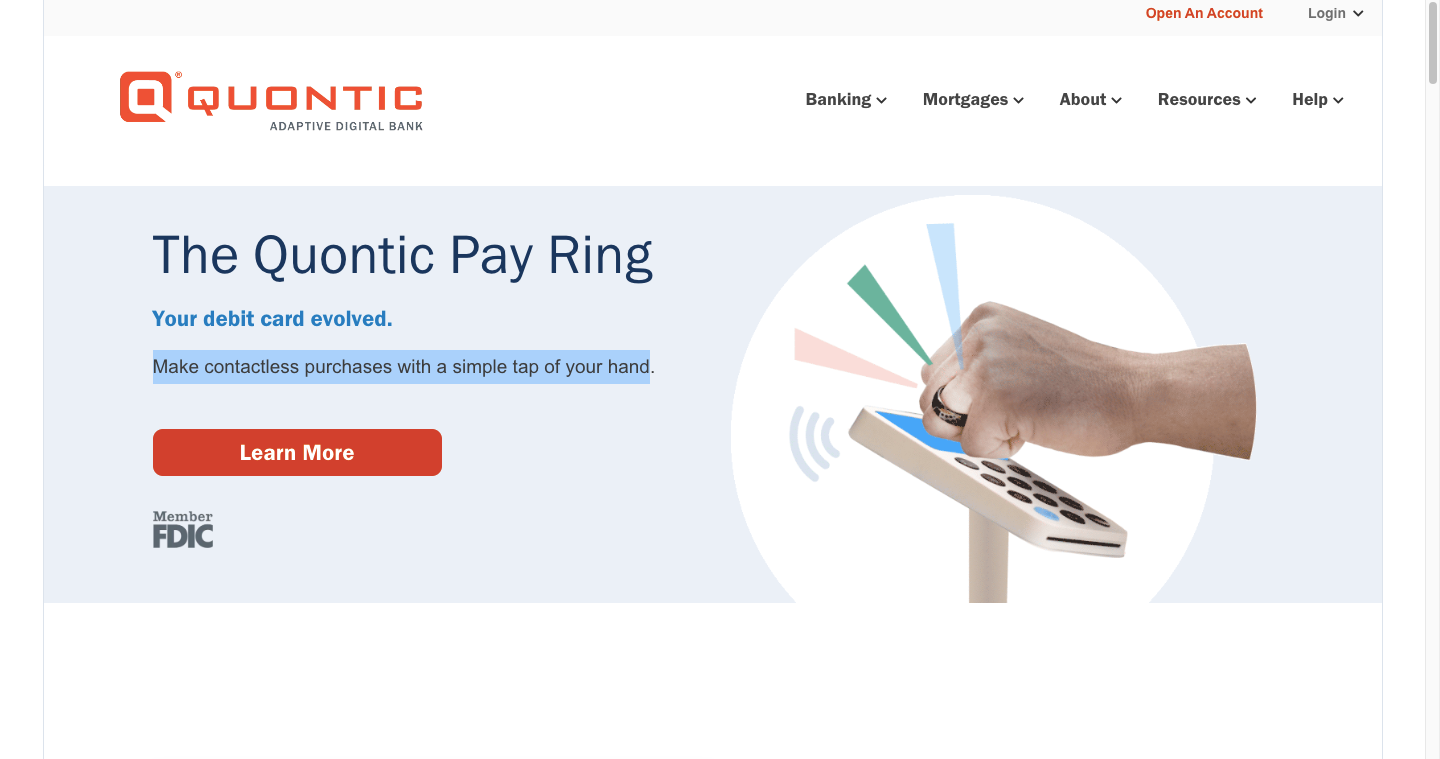 Quontic Bank is available in almost all the states in the USA, and you can open an account with just $500.
Additionally, the platform charges no overdraft or non-sufficient fund fees. With Quontic, you can earn 1.50% bitcoin on all eligible debit card purchases as well as 1.85% on your bitcoin savings account.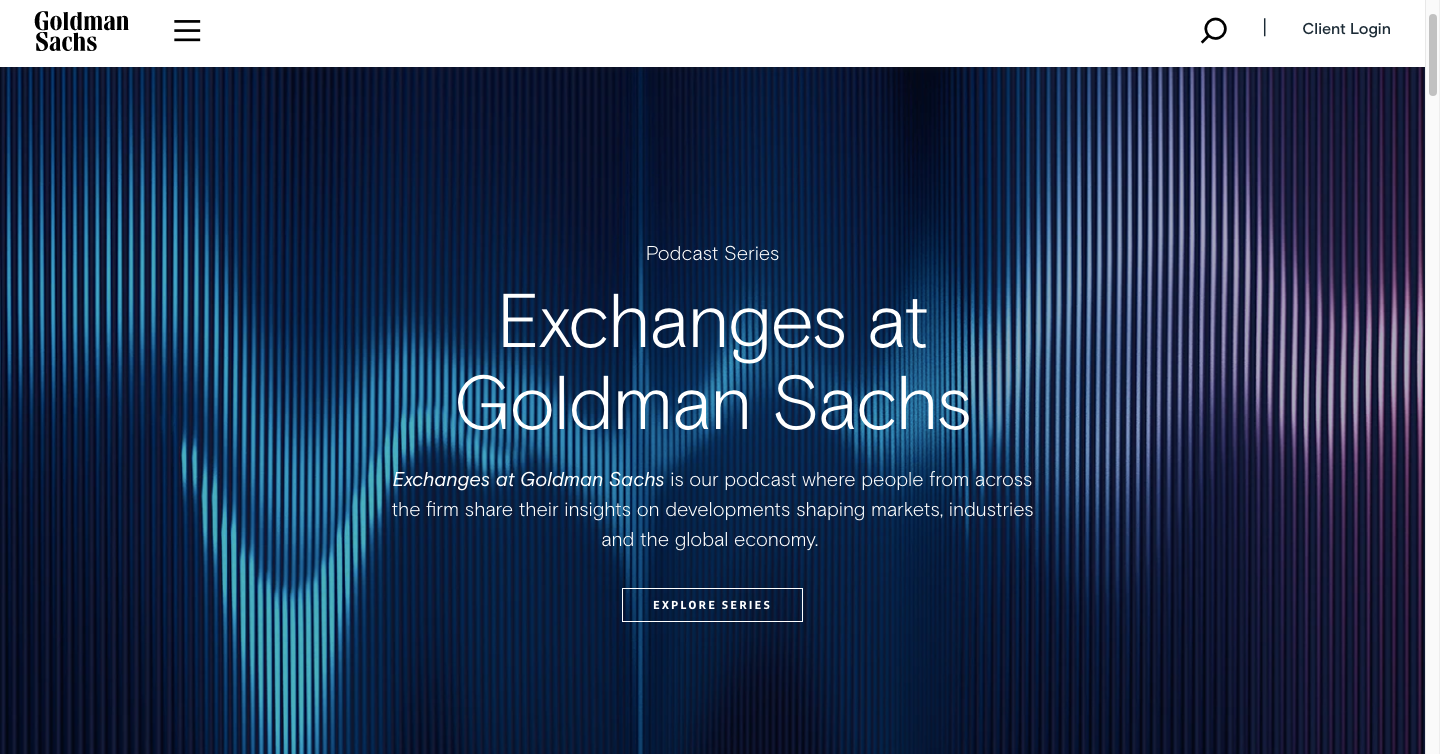 Goldman Sachs is another New York-based multinational crypto-friendly bank among the top crypto exchanges that opened its desks for crypto trading last year.
The company is older than you think, founded in 1869 and offering multiple banking services. Goldman Sachs is one of the prominent names in the crypto banking sphere.
This year Goldman Sachs has started offering its interested clients access to Ethereum funds issued by Galaxy Digital with a minimum deposit of $250,000, according to an SEC filing.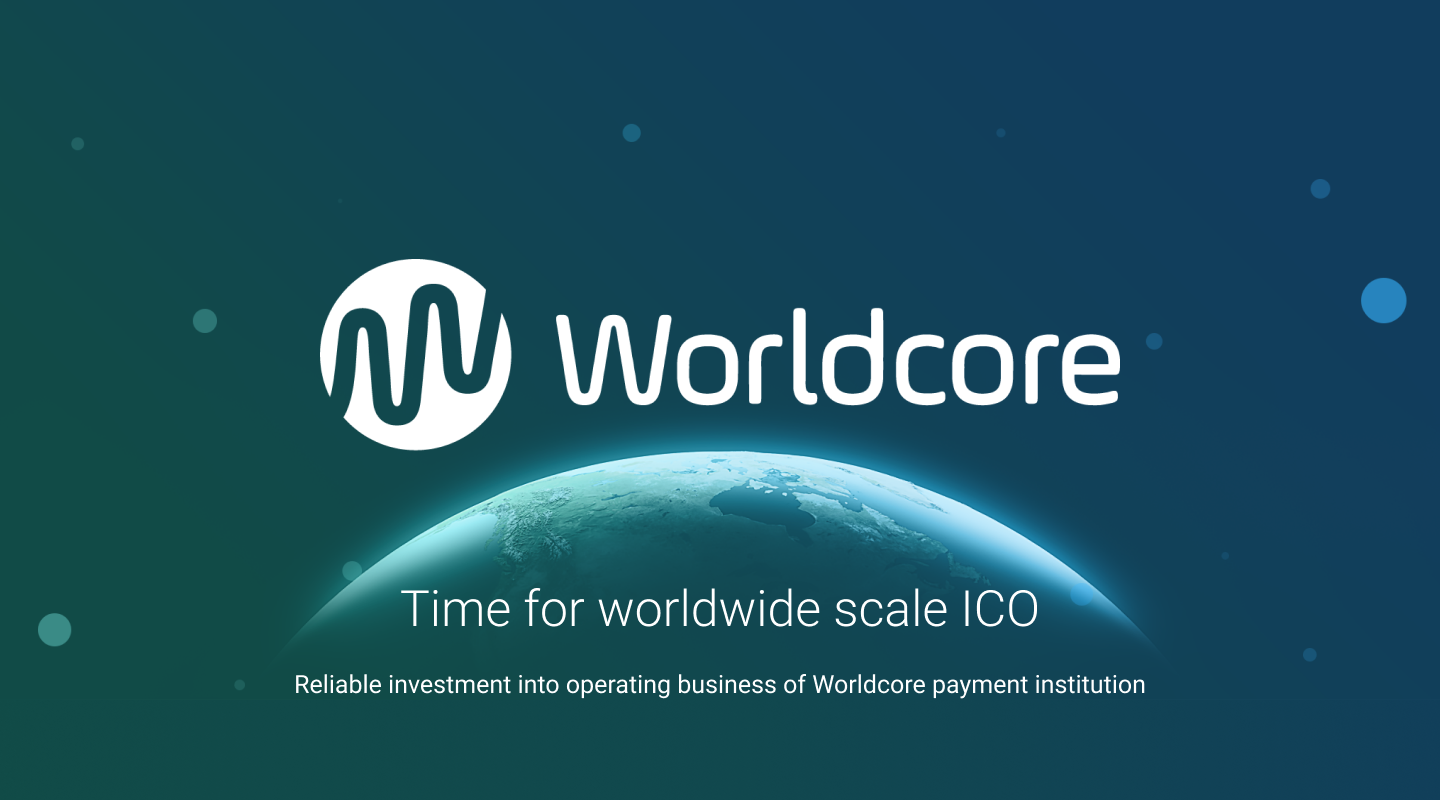 Worldcore is a regulated payment institution with a license from the National Bank of the Czech Republic and is one of the best crypto-friendly banks. It offers a varied range of payment solutions, making your financial life easier and more comfortable.
It was founded in 2015 in the Czech Republic, allowing users to spend via debit and virtual cards in various currencies, including crypto. This makes spending your crypto in the real world more accessible than ever.
Since its launch, Worldcore has started offering a wide range of payment products, won awards and opened its virtual doors to customers worldwide.
Worldcore also offers WRC tokens in the crypto world which you can hold, trade and earn rewards as you do with cryptocurrencies.
Owing to a robust API with clear documentation, you can enjoy easy integration, complete control over the account and automation of all processes. Depending on your requirement, you can decide whether to have a face key or a voice key.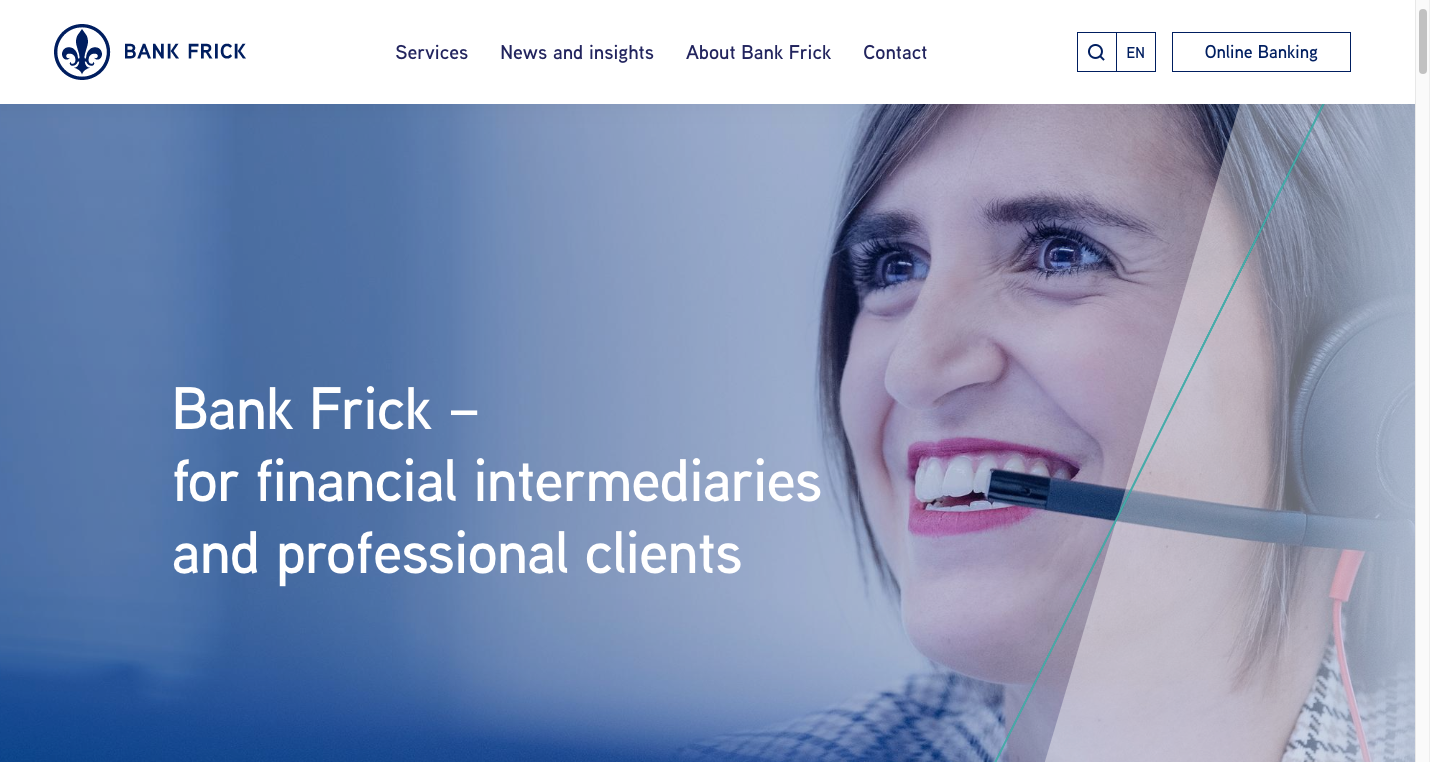 Next on the list is Bank Frick, a modern wealth management institution based in Liechtenstein, founded in 1998. The company enables users to participate and have regulated access to crypto transactions with its comprehensive banking services for beginners and advanced crypto investors.
Being an optimised cryptocurrency exchange, it offers all the leading cryptocurrencies like:
Bitcoin (BTC)
Bitcoin cash (BCH)
Litecoin (LTC)
Ethereum (ETH)
NEM (XEM)
Qtum (QTUM)
Stellar (XLM)
USD Coin (USDC)
Cardano (ADA)
Polkadot (DOT)
Tezos (XTZ)
Bank Frick was the first bank in Europe to enable trading and custody of cryptocurrencies in the regulated banking environment. As a fully regulated bank, the security of your assets is top-notch.
Bank Frick being a crypto exchange and a crypto-friendly bank will handle the trading of all your cryptocurrency transactions for you. You don't need any specialist knowledge; they've got you covered. Additionally, you don't need to pay in advance; instead, you'll receive a direct execution price.
The crypto assets which you will trade are credited to your bank account when you buy or withdraw when you sell, and the equivalent amount is settled via your personal accounts.
Whereas, the private keys of the crypto assets held are stored in high-security modules, where they are fully protected against attacks. For trading in cryptocurrencies, it turns to its expert partners, so the security of your assets is guaranteed throughout the trading and custody process. Additionally, they also provide secure cash vault services.
You can have your trading activities settled against any freely tradable fiat currency – Bank Frick can execute any foreign exchange trading for you.
Additionally, your assets are insured against any crime, errors and omissions.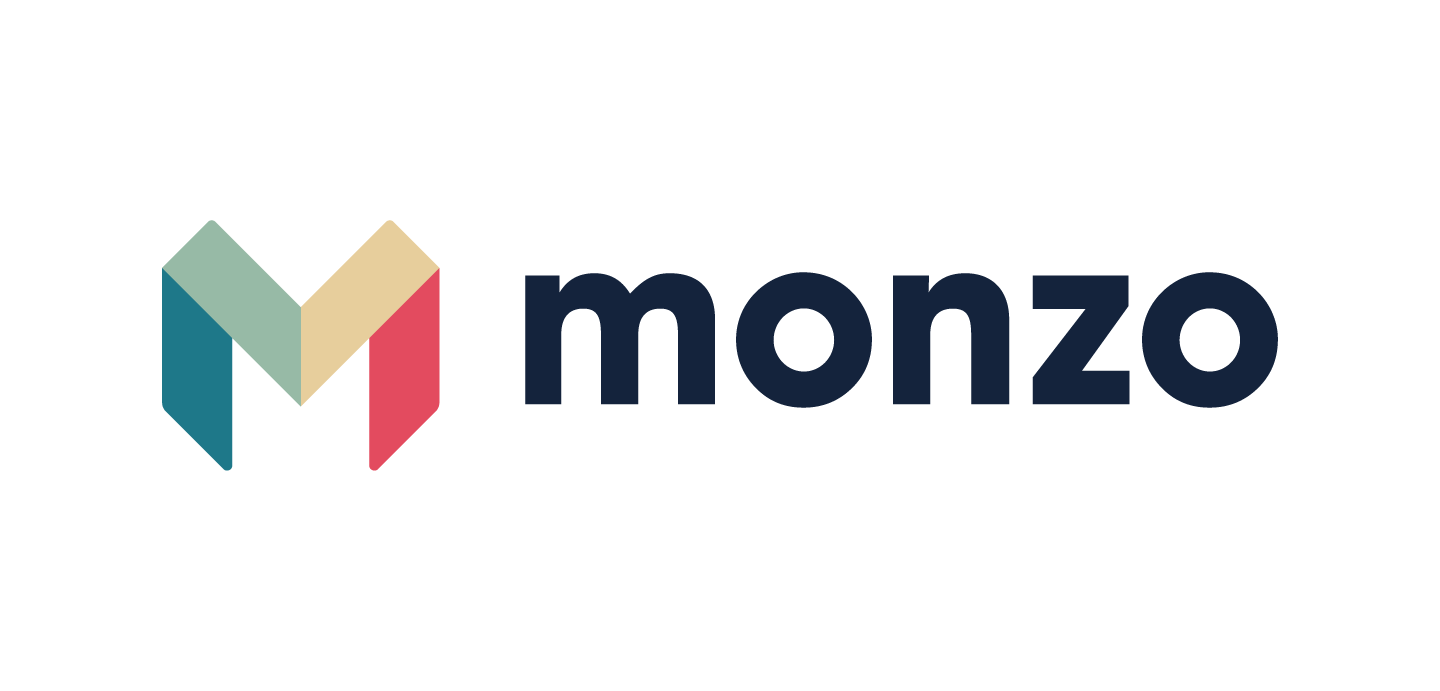 Ending the list is Monzo, a digital banking system for digital assets founded in 2015 and based in the U.K., which can easily replace your traditional bank operations. It is undoubtedly among the top crypto-friendly banks.
With over 6 million users, you can earn up to 2.65% APY. You can use a wide range of cryptocurrency exchanges to buy crypto as part of Mozo's personal banking.
It has a banking license with the smoothest app and user experience. Monzo also has highly rated customer service available 24/7 and is among the best crypto-friendly banks indeed.
Monzo doesn't charge any fee when you fund your account using another bank card. However, there is a £1 fee when using a Paypoint to deposit cash.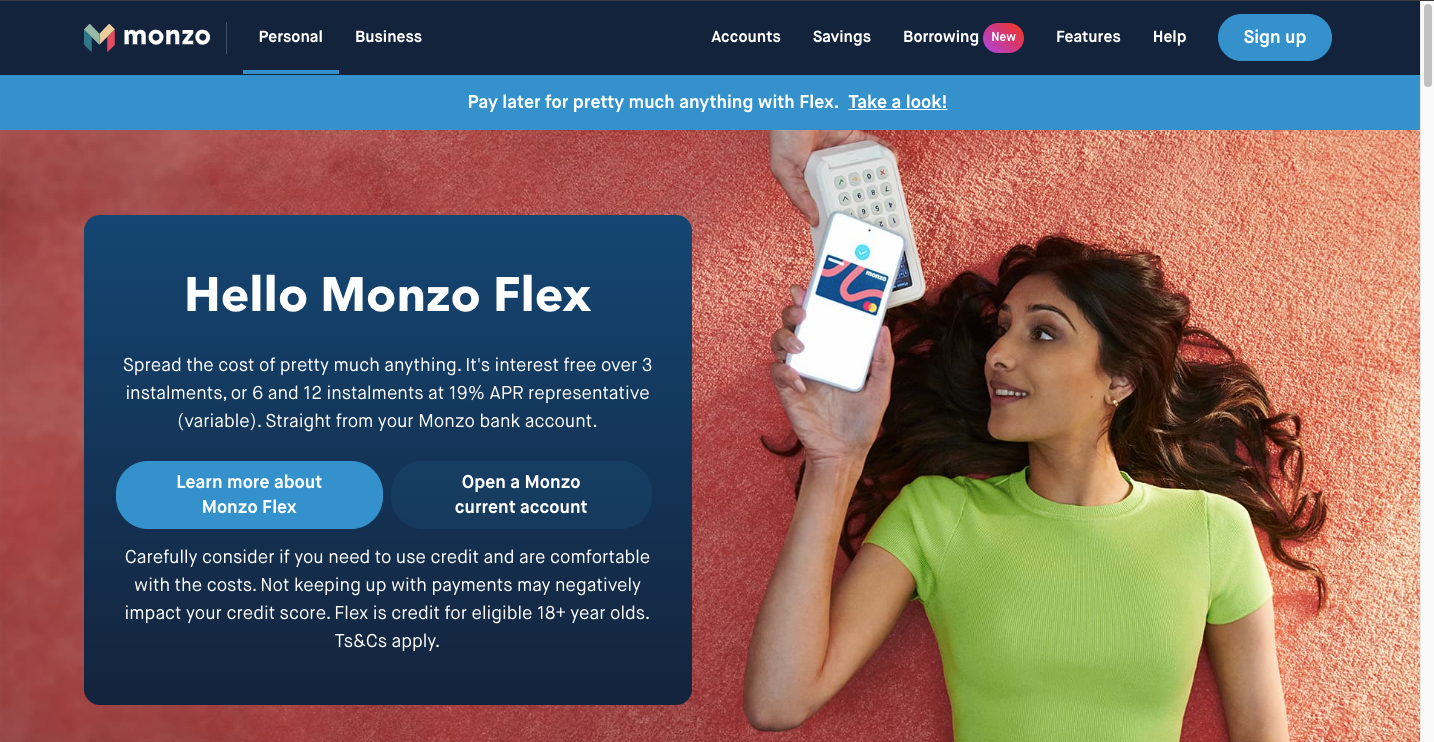 Additionally, you can deposit funds using any supported digital currency to your account using bank transfers and cheques. You can access Monzo only via your mobile app. On a P.C., you can access Monzo only for emergency functions. You can freeze or unfreeze (Monzo calls this "defrosting") your card and see your transactions.
To open bank accounts on Monzo is free and maintaining your account is also free for a Standard account, with no monthly cost. Monzo Premium costs £15 per month for a minimum of 6 months.
Banks Accepting Cryptocurrency
Furthermore, some services track the traditional banks and their relative friendliness towards crypto. And here is some interesting country-wise data from them moonbanking.com.
The data suggest that Germany, Hungary, Estonia, Slovenia, Thailand, Liechtenstein, Nigeria, Croatia, Cayman Islands, Ghana, Jersey and Kenya are among the top leaders in being crypto-friendly countries.
Caitlin Long, a 22-year long Wall Street veteran is driving forth this movement and ultimately be building such first bank in Wyoming for crypto companies.
Amazing #Wyoming #Blockchain Task Force mtg concludes in Jackson—we're moving fwd with a special #bank for #crypto cos, #fintech #sandbox w/ reciprocity, expansion of #utilitytoken bill & bill to attract #crypto miners to WY. More to do but much progress!#theworldneedsmorecowboys pic.twitter.com/nLss9eJevN

— Caitlin Long 🔑⚡️🟠 (@CaitlinLong_) September 26, 2018
Furthermore, some services are tracking the traditional banks and their relative friendliness towards crypto. And here is some interesting country-wise data from them:
Crypto/Bitcoin-Friendly Banks In The US
Crypto/Bitcoin-Friendly Banks In The UK
Crypto/Bitcoin-Friendly Banks In Europe
Crypto/Bitcoin-Friendly Banks In Malta
Note: These images are sourced from moonbanking.com, feel free to visit them for more details regarding your country's situation.
And with that said, I will take leave for today, and I hope this information on crypto-friendly banks helps you make better decisions.
Lastly, do share this post with your friends and family, who want to know about such banks!!
[wptb id="12304" not found ]
Latest posts by Sudhir Khatwani
(see all)