If you have been into the cryptosphere for some time, you would know about the mischievous fork of Bitcoin, i.e., Bitcoin Cash.
I say mischievous because of the circumstance it came into existence. For now, I will not go into the fine details but would like to firmly state; that there is only one Bitcoin.
You might be a fan of Bitcoin Cash, and I respect you that way. If you are looking for reliable wallets to store your BCH, I am there to support you.
Disclaimer: I hold some BCH coins but also hold Bitcoin in BCH wallets. I also like to call Bitcoin Cash Bcash because it is right to be called like that…
Here is my list of favourite best bitcoin cash wallets that you, too, shall like:
Best Bitcoin Cash Wallet
Ledger Nano X
Ledger Nano S Plus
Trezor Model T
Ellipal Titan
Coinomi Wallet
Jaxx Wallet
Electron Cash Wallet
Exodus Wallet
Rahakott Wallet
Trust Wallet
CashAddress
#1. Ledger Nano X [Recommended Bitcoin Cash Wallet]
Ledger Nano X is a sleek crypto hardware wallet designed by Ledger SAS- a company pioneering the era of hardware wallets to secure digital assets.
The company has been churning out one good product after another since 2015, and this time they have come up with a Ledger Nano X hardware wallet capable of storing 5500+ cryptocurrencies. You can also hold multiple currencies at the same time, precisely around 100 of them.
The good thing is, you can even store your Bcash in it. It is a wireless device that is Bluetooth enabled and allows you to connect to your iOS/Android wallet without any OTG or USB.
It has a rugged design made of strong, high-strength stainless steel and high-grade plastic. It has a 100mAh lithium-ion battery that lasts several days on a single charge.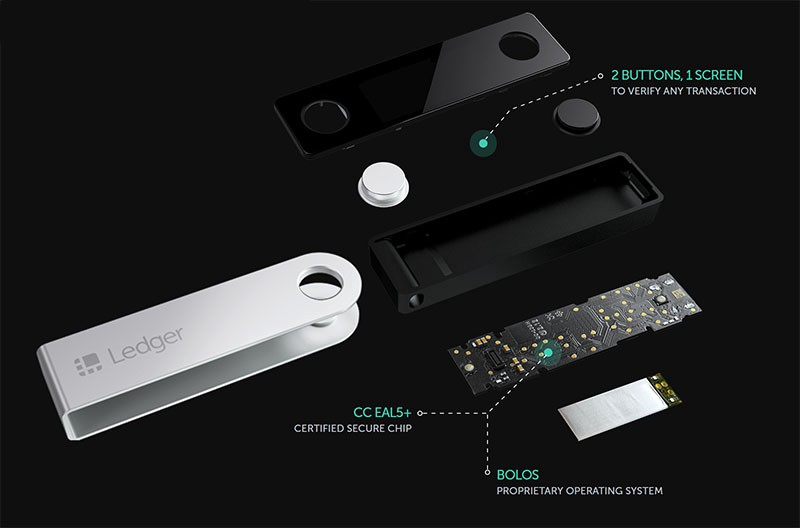 Moreover, it is a battery device that you can carry in your pocket with millions stashed in it to cross borders. Isn't it fascinating?
To me, it is !!
Also, compared to its precursor, Ledger Nano X can support 100 cryptocurrencies at a time. That's why I believe it will become the go-to hardware wallet for the masses as it is future-ready.
#2. Ledger Nano S Plus [Hardware Wallet]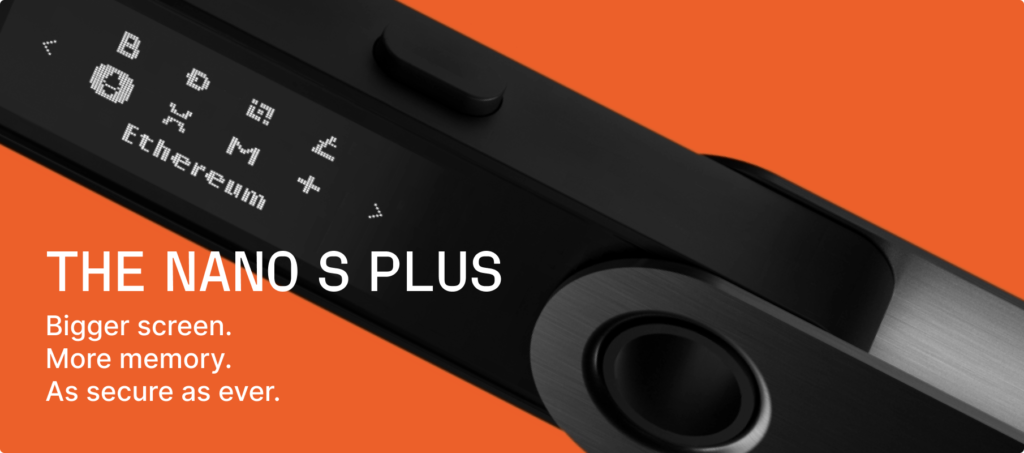 Another option on the more affordable side is the Ledger Nano S Plus. It consists of almost all the vital functionalities of the Ledger Nano X yet at a lesser price.
Nano S Plus is a recently launched hardware wallet that is versatile and has a pocket-friendly design as well. The device supports over 5,500 digital exchange coins, and you can install and use up to 100 applications simultaneously, depending on the size, on this wallet.
Also, it has a 123×64 px screen and is 13g lighter than Nano X but doesn't have Bluetooth or a battery.
With CC EAL5+ and ST33K1M5 certified chipset, the secure storage of your assets is achieved. Additionally, these mobile wallets integrate with the Ledger Live App seamlessly and give you complete control of your multi-currency wallet from anywhere and at any time.
It is a non-custodial wallet compatible with 64-bit computers, making it the one-stop solution for all your crypto needs.
#3. Trezor Model T [Hardware Wallet]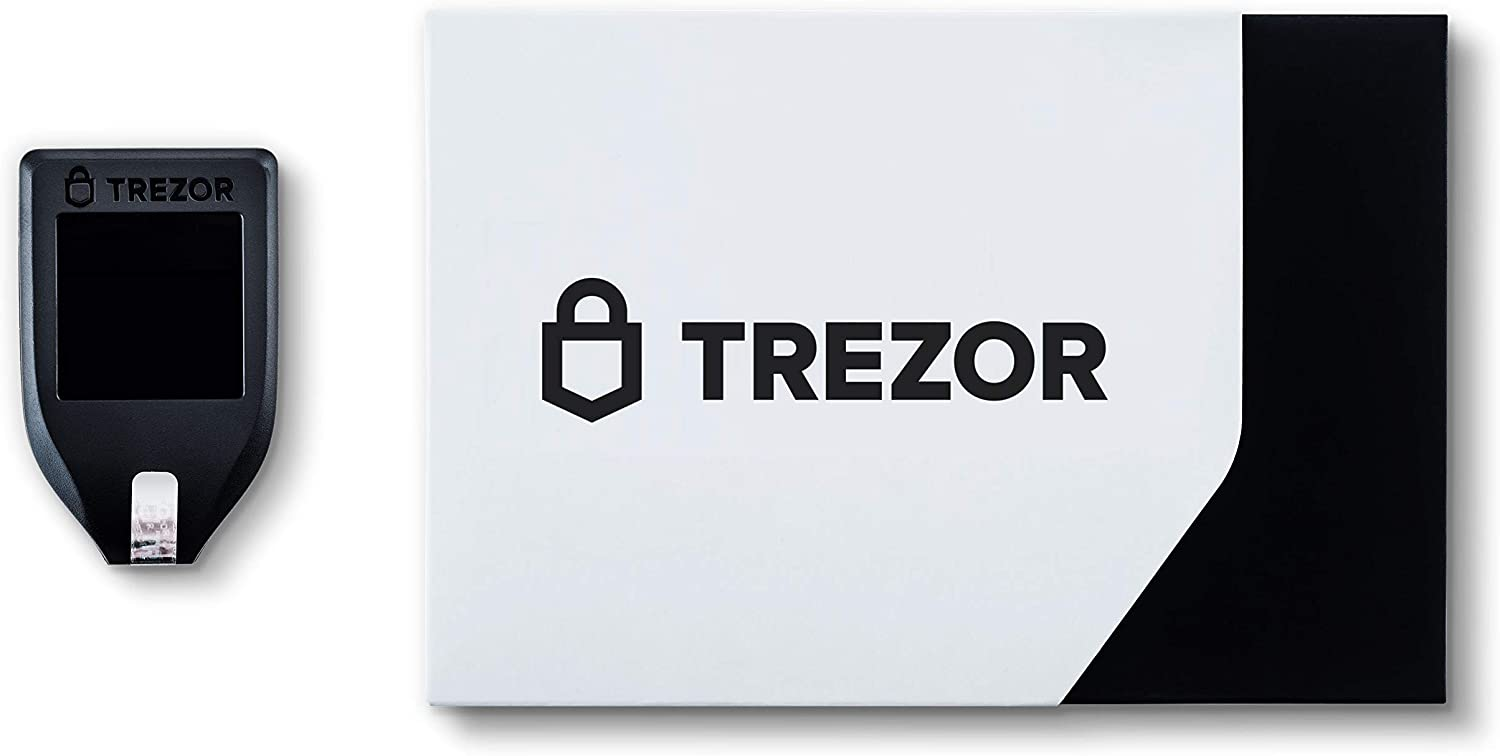 Suppose you want a hardware wallet apart from the Ledger series. In that case, you can opt for Trezor Model T. It is yet another prominent name in the crypto hardware wallet space offered by the company Trezor and marketed by SatoshiLabs.
Trezor hardware wallet was launched in 2018; though this device seems older than the others on this list, it is one of the most advanced hardware wallets with all the industry-leading features and functionalities. Thanks to the regular updates, keep it always on top of the chart.
Trezor wallets support over 1200 digital currencies and come with an inbuilt full-colour display and a powerful interface. Making it to this list of best Bitcoin cash wallets is the security features this device is equipped with. It provides a secure wallet capability where you can store your private keys in the cloud as well as executes multi-signature transactions making it a fortress letting you securely store your assets.
These secure wallets combine U2F authentication and FIDO2 authentication security modules for optimum cryptocurrency wallet security. They also come with a compact design with an equally rugged build and it flawlessly supports Bitcoin Cash holding them in cold storage.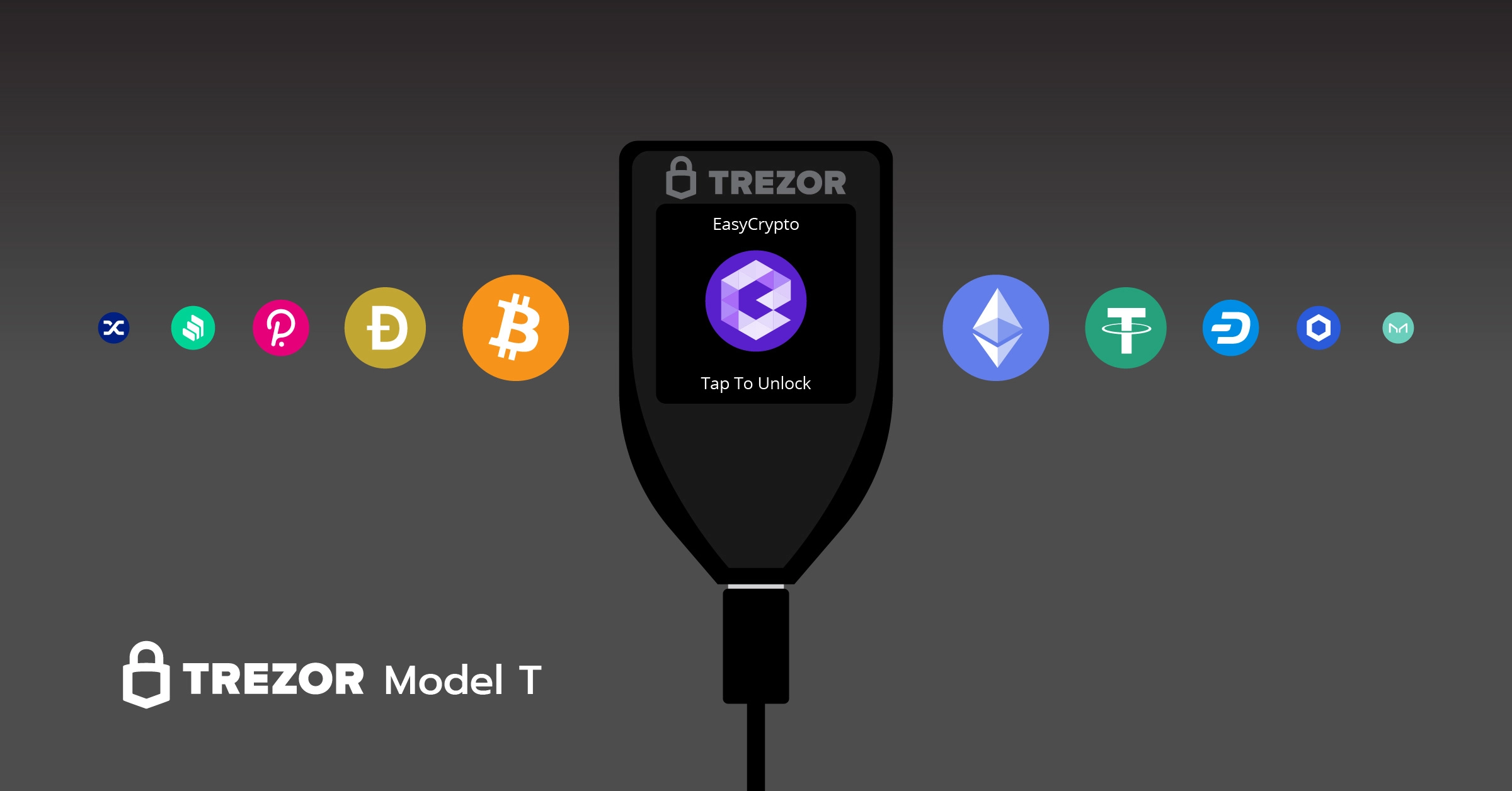 Trezor hardware wallet also has security features like password management and second-factor authentication.
Trezor Model T is the first physical wallet to implement Shamir Backup (SLIP39) for an upgraded security level. If you misplace your device, you can quickly recover your entire wallet using a 12-word recovery seed. Trezor Model T is surely the best cryptocurrency wallet in its segment.
To know further, check this comparison of Ledger Nano X vs Trezor Model T.
#4. Ellipal Titan [Hardware Wallet]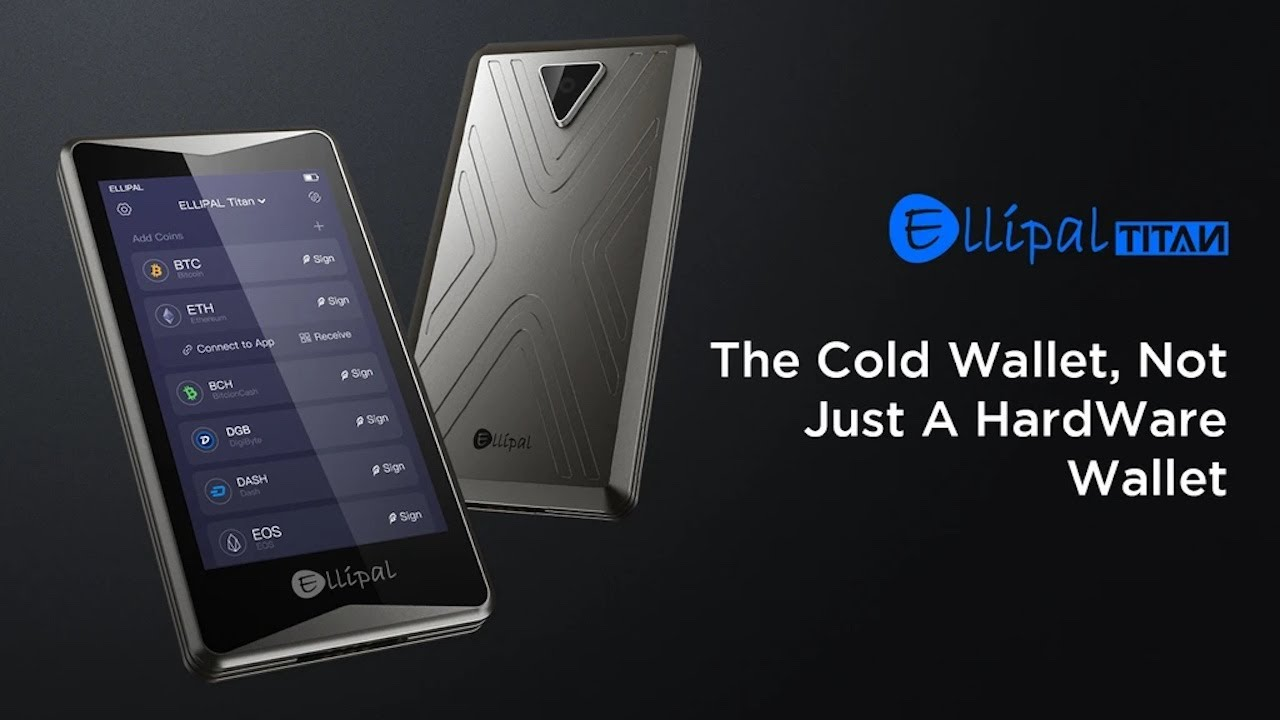 On the more premium side of the hardware wallet space is the Ellipal Titan. It was launched in 2019 and broke the market with the combination of exclusivity and premiumness that it offered.
At the time it only functioned as a bitcoin wallet but now it offers multiple wallets and even integrates with other wallets seamlessly. It made its mark in this list of best Bitcoin cash wallets because of how it combines elegance and functionality at comparatively fair pricing.
This offline storage wallet supports 33 crypto assets, including Bitcoin cash and over a whopping 7000 tokens. Some of their supported assets are:
Bitcoin (BTC)
Ethereum (ETH)
Litecoin (LTC)
Tether (USDT)
Bitcoin Cash (BCH)
Ripple (XRP)
Dash (DASH)
Tron (TRX)
Bitcoin SV (BSV)
Cardano (ADA)
Binance Coin (BNB)
EOS
Ethereum Classic (ETC)
Steller (XLM)
As premium as the device looks, the security features of this cold wallet's user interface are also top-notch. It doesn't allow internet connectivity and thus keeps all your funds safe from hackers. Thanks to its built-in camera, you can scan QR codes directly on the device to execute transactions, unlike many wallets.
All codes are verifiable and secure. Additionally, they have put their codebase on Github. That way, anyone can audit and verify their code. Ellipal Titan is also pretty solid and rugged in its structure. Made entirely from a single solid metal piece, it is impossible to break open the device.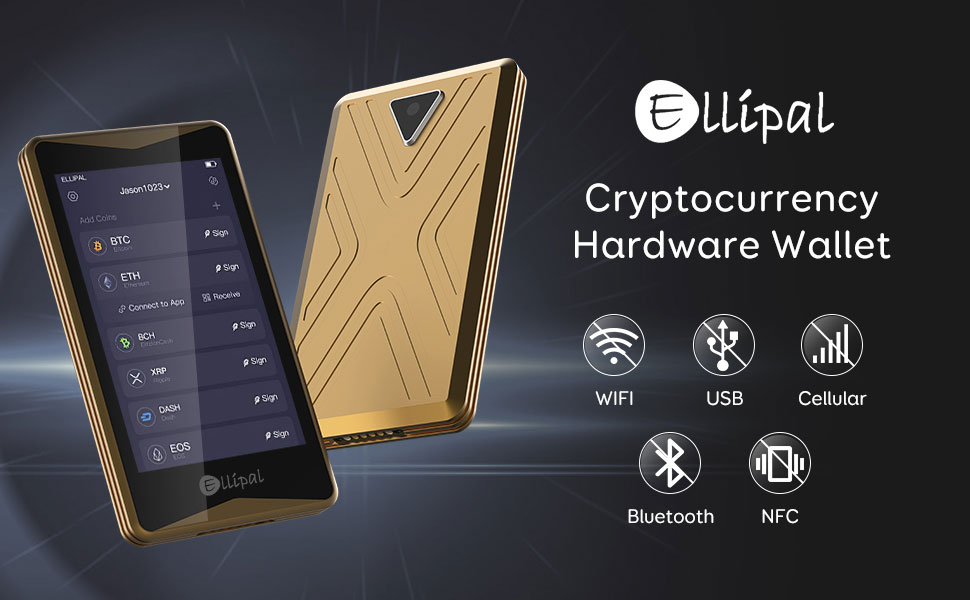 And suppose someone tries to do so, the device will delete the stored keys. Meaning your crypto wallet will always remain untouched and safe.
Ellipal Titan is not a desktop-compatible wallet. These offline wallets work seamlessly with Android and iOS with an excellent interface for storing Bitcoin cash. Additionally, it has a large touchscreen display and a built-in camera which are the USPs of these hardware wallets, making it one of the best cryptocurrency wallets in the segment.
#5. Coinomi Wallet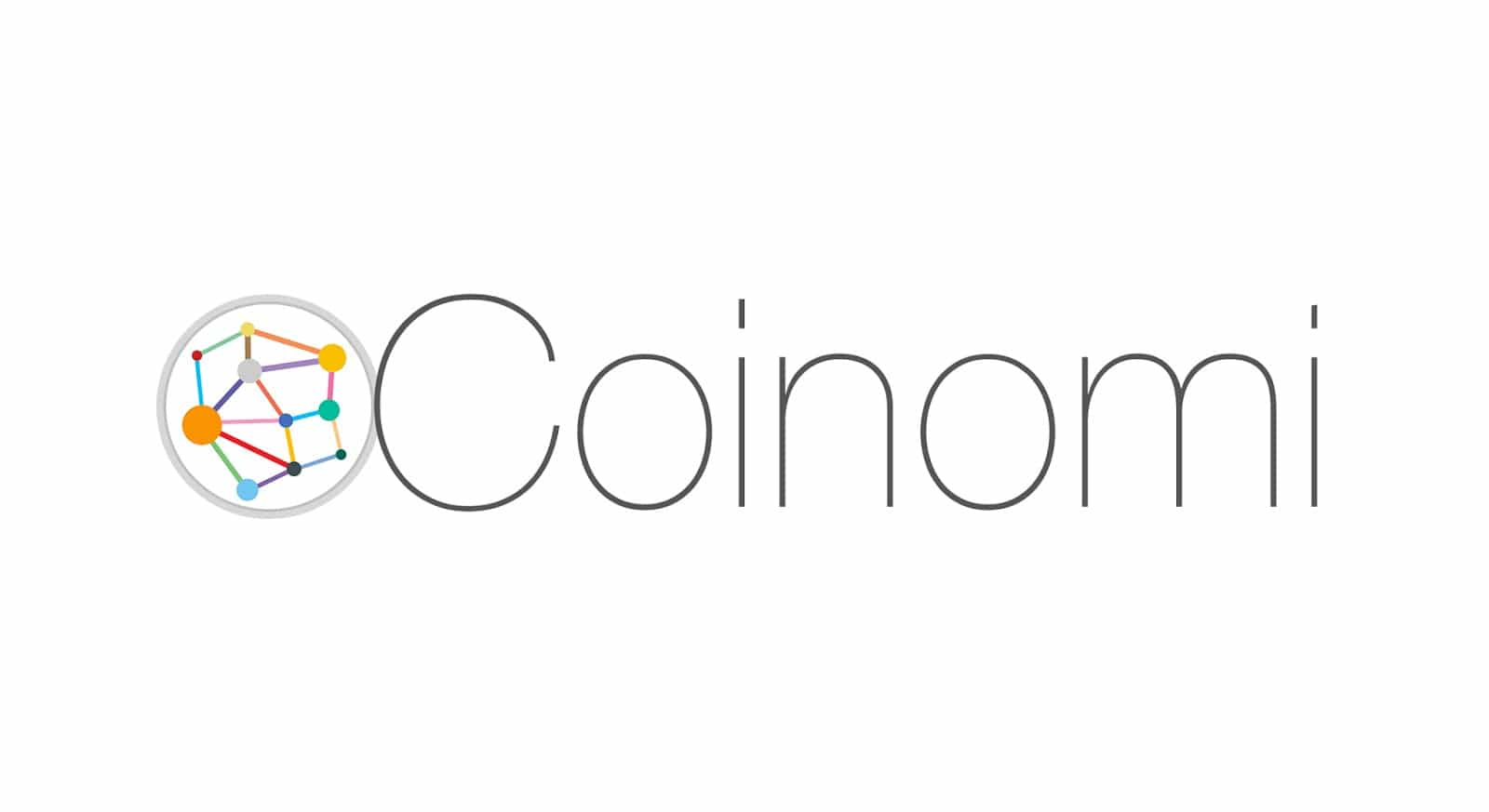 Coinomi is another multi-coin software wallet that has made a name for itself in the cryptosphere. The company is based out of London, the UK, since 2015 and is a pioneer in supporting forked coins.
The development team is swift, giving confidence to its massive user base to store its 100+ cryptocurrencies.
Coinomi supports 130+ currencies and seamlessly offers desktop and mobile wallet supporting iOS and Android.
Coinomi also supports over 125 blockchains. It is Seg-Wit enabled with simplified payment verification allowing you to store multiple digital currencies securely and offers 168 fiat currency representations.
Additionally, the wallet gives you a single seed through which you can restore your wallet in case you forget your key keeping you in complete control of all the currencies, which makes it one of the most advanced multi-currency wallets for mobile users to store your public and private keys.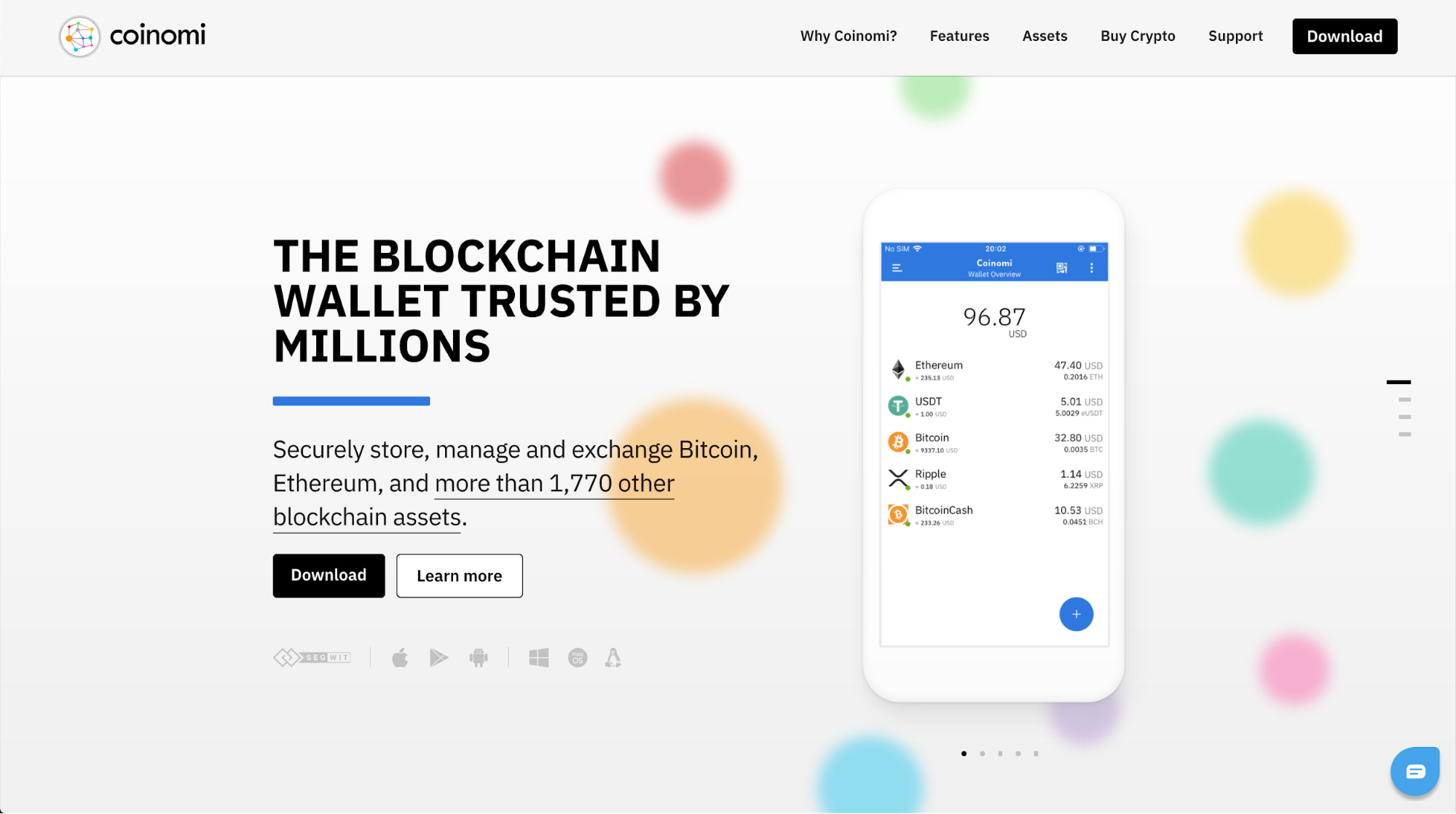 It is the oldest multi-chain wallet available for millions of active registered users. Imperatively, no Coinomi wallet has ever been hacked or otherwise compromised to date. All supported assets can be exchanged instantly from within the app via built-in exchanges.
Your private key never leaves your device. The strong wallet encryption and cryptography guarantee that your funds will remain safe under your ultimate control. It also allows you to integrate cold and hot wallet helping you to improve your trading strategies.
Coinomi software wallets come with Digi-ID out of the box so that you can forget about the old, insecure credentials and replace them with Coinomi's top-notch blockchain-based identity modules.
It offers Advanced technology that enables you to use your altcoins to pay directly to your bitcoin cash wallet address and vice versa. With its user-friendly interface, no extra steps or endless sign-ins are required. It has a one-click cross-chain payment process.
Coinomi also has in-built exchange wallets supporting digital transactions and trading in the app, allowing you to swap one crypto coin for another without going to any of your centralized crypto exchanges. Such a feature comes really handy in events of extreme volatility.
#6. Jaxx Wallet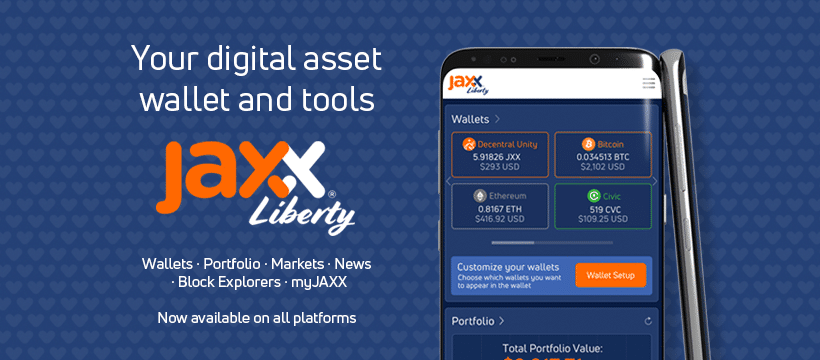 Jaxx wallet is the second mobile wallet-backed platform introduced by the company Decentral. Jaxx Liberty came into the market in 2018 and was a design update of a previous generation wallet Jaxx Classic.
It is a non-custodial, software-based online wallet available for both desktop and mobile devices, both iOS and Android. There are over 80 cryptocurrencies supported on this wallet.
With Jaxx, you remain in control of your funds because it is mandatory to note down your 12-word seed for the initial wallet set-up and supports multi-signature transactions making it secure too.
New to crypto wallets? Know Hot Wallet vs Cold Wallet differences
The desktop version is available for Windows, macOS and Linux. This wallet doesn't require KYC and therefore eliminates the risk of cyber security breaches.
Jaxx is an excellent option if you want a safe, non-custodial wallet that emphasises privacy and security. And who doesn't?
#7. Electron Cash Wallet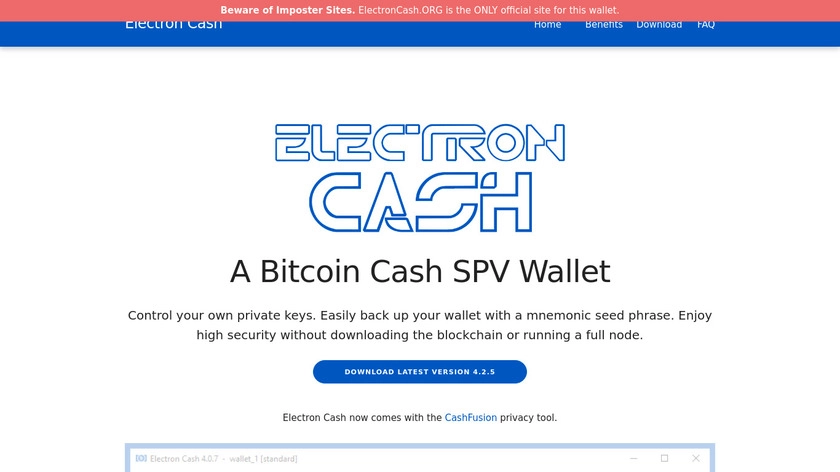 Electron Cash wallet was first introduced in 2017. This wallet is solely dedicated to storing Bitcoin cash.
There is a network fee charged on transactions, but other than that, there are no additional fees. The platform is entirely free of any hidden charges whatsoever.
The app's mobile version is available for Android and iOS devices, whereas the desktop version is available for Windows, Linux and Mac OS. It also has the multi-sig wallet capability if you lose access to your private keys if you forget your password.
Electron Cash Wallet lets you generate a 12-word seed phrase to recover your wallet. So there's no reason not to explore this fantastic masterpiece.
#8. Exodus [Desktop Wallet]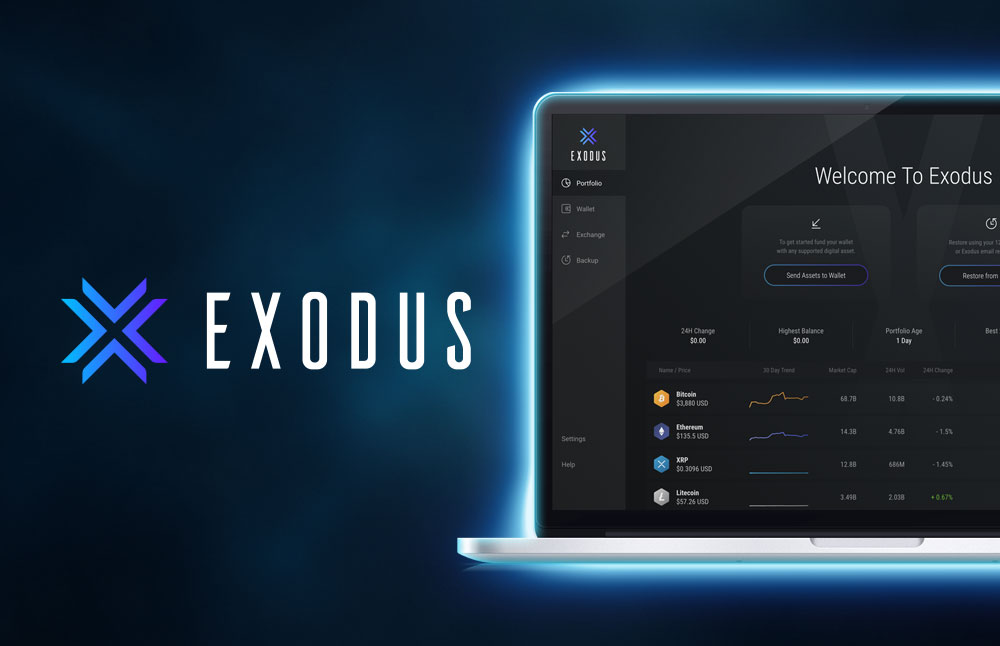 Exodus is a well know crypto desktop wallet serving this space since 2016.
Exodus was the first ready-use and intuitive crypto desktop wallet in the industry. The UI is beautiful and easy to understand that even your grandparents can use it. It also allows you to integrate cold and hot wallets helping you to improve your trading strategies.
Additionally, the UI is super sleek, and the usability doesn't compromise the security features. It is a non-custodial desktop wallet where you get your seed words to protect your funds.
At the same time, the company has not compromised the security of your digital assets stored on the Exodus. It is a non-custodial hardware wallet that allows you to store 100+ cryptocurrencies, including Bitcoin Cash or Bcash.
It has a built-in exchange, advanced trading features, and 24/7 customer support.
Exodus allows you to buy crypto directly with USD, EUR and GBP. You can buy Bitcoin Cash BCH and other supported cryptocurrencies using your credit/debit card, bank account or Apple Pay. Its beautiful application provides you pro-level control to manage your crypto wallets.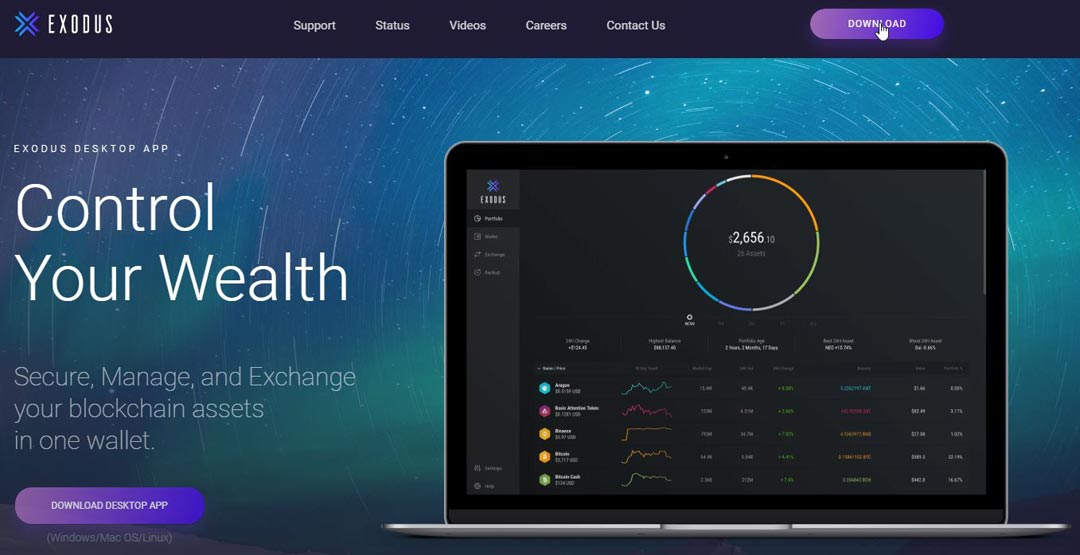 Exodus gives you the seed while you set it up for the first time. This seed has to be secured at any cost because losing this would mean losing all of your crypto stored on Exodus.
Within the Exodus app, you have the liberty to exchange one coin for another, so you need not worry about exchanging or selling your BCH during market movements.
Lastly, Exodus has recently launched its mobile apps as well for iOS and Android devices. You can also add the Exodus wallet as a chrome extension, making it available at your fingertips anytime, anywhere.
#9. Rahakott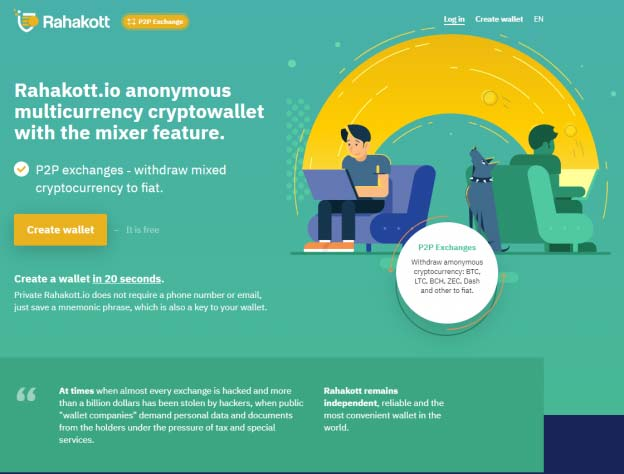 Rahakott is my go-to wallet if I want a web wallet.
Rahakott is an easy and fast way to store as well as access your cryptocurrencies and crypto storage. As of now, Rahakott wallets allow you to store BCH, LTC, ETH, DASH, ZEC, etc.
Registering on Rahakott is easy, and it only takes 15 seconds. Rahakott throws a mnemonic phrase after registering, which you need to safeguard.
Lastly, Rahakott is also an anonymous Bitcoin Cash wallet, multilingual as it supports English, Chinese, Japanese, and Russian.
#10. Trust Wallet [Mobile Wallet]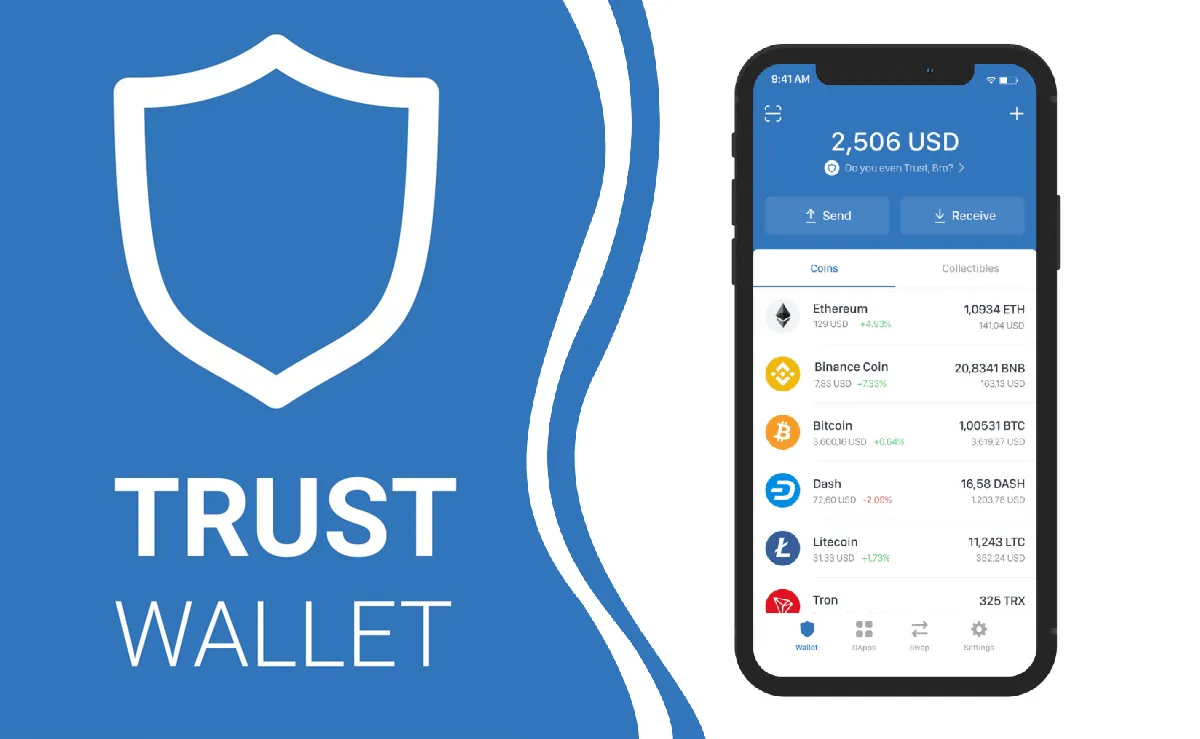 Trust Wallet, trust me, is very good.
I came across this wallet in 2017-2018, and since then, it has forced me to move from the Coinomi wallet to the Trust wallet. However, it is not to say Coinomi is not good.
Trust wallet is a multi-digital currency wallet that supports 100+ cryptocurrencies and tokens, including Bitcoin Cash. This wallet allows you to receive Bitcoin cash and trade them with trust. It is a non-custodial HD wallet which is the kind of wallet only we recommend.
This software wallet lets you earn interest on the crypto holdings, and you can track charts and prices with the app readily.
Not only this:
Trust wallet supports 65 blockchains, a whopping 4.5M+ assets, and thousands of coins. The interface is currently available in 11 different languages, you can also add the wallet as a chrome extension, making it available and more accessible.
It also allows you to integrate hot and cold wallet helping you to improve your trading strategies.
Custodial wallets are not worth our time. The trust wallet was initially only focused on the Ethereum ecosystem. But last year, after acquiring Binance, its development accelerated to become the most sought-after multi-coin mobile wallet.
The Trust team will achieve it as their UI is super clean, for starters. They also follow the best security standard practices in the mobile wallet industry.
Trust wallet is available for iOS and Android platforms as well.
#11. CashAddress [Paper Wallet]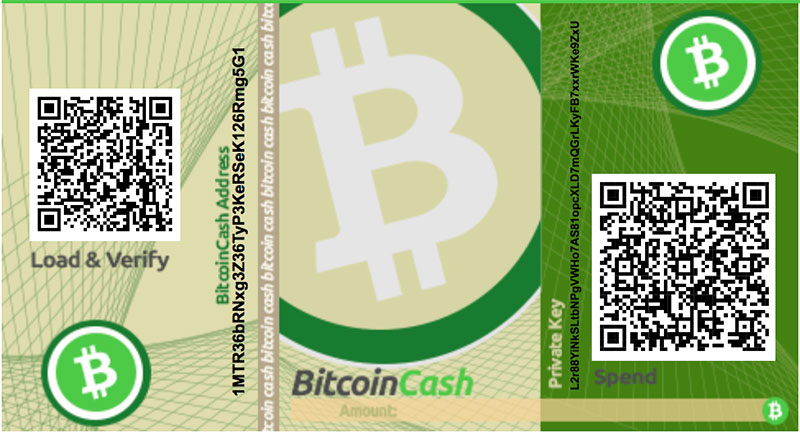 CashAddress is for wallet paper wallet lovers.
Those who have read TheMoneyMongers would know that we are not fans of paper wallets simply because they are cumbersome. Also, it is 2022; we have hardware wallets like Ledger Nano X. We don't need paper wallets.
Paper wallets are susceptible to getting damaged or can expose your private keys to an intended party. But if you still want to use paper wallets, you can make one for Bitcoin Cash.
BCH paper wallet can be made from CashAddress, and make sure your web address is correct before accessing CashAddress.
Check Out CashAddress
Which Bitcoin cash wallet is the best?
Anyone reading MoneyMongers for a while would already know that we are a great fan of non-custodial wallets and a hardware wallet, for that matter, is just a cherry on the cake.
The most recommended hardware wallet in 2022 is the Ledger Nano X. You can choose this wallet blindly over any other wallet. Not only can you store Bitcoin Cash BCH for long periods but with impenetrable security.
This hardware wallet is undoubtedly a one-time buy you won't ever regret. So what are you waiting for? Just go to Ledger and buy one now!!!
How to create a Bitcoin Cash Wallet?
Before you start
Set up Ledger live app and update the firmware of Nano x and install the Bitcoin app.
Installing THE Bitcoin Cash app
Open Manager in the app and connect Nano X then allow the manager on the device.
Find Bitcoin Cash in the app catalogue and click install.
Configure the public export key
Open the application, and navigate to Settings, then Public key export approval.
Choose one of two options:

Manual approval (default): Where public key exports require a confirmation on the device.
Auto approval: Where public key exports are automatically approved.
Final Words
As you might know, Bitcoin Cash forked off from Bitcoin due to the scaling debate. Bitcoin Cash people went ahead and brought it into existence in 2017.
Of course, 2 MB blocks of Bitcoin Cash is a good experiment, and we want these experiments, but the approach might have gone wrong in bringing it to existence.
But anyways, Bitcoin Cash still holds a market value and is likely to only increase in the future as BCash supporters increase. That's why it wouldn't be wise to keep your BCH coins on any centralized exchanges.
Adios !!