Why To Have Multiple Bitcoin Wallets & How Many?
Many people often ask, how many hardware wallets or Bitcoin wallets do I need to have?
The answer is simple.
You should have many. Diversification in terms of the storage of cryptocurrencies is vital. You cannot rely on one wallet. One of your wallets can be unlucky to get destroyed or lost.
And in such a case, your other wallet can be helpful for you to recover your crypto funds.
But if you cannot have many wallets, then you should have at least two wallets to store your cryptocurrencies safely. In this guide, I am going to implore you to have a second or even maybe a third wallet with logical reasoning.
Remember:
This is for your safety, so make sure to read it till the end.
 Can You Have Two Or Multiple Bitcoin Wallets?
#1. Back-up & Restore Purposes
It is good to have 2 or more hardware wallets for backup & restore purposes because you cannot risk losing your valuable crypto investments.
Let me explain.
I know you are an intelligent guy who has already taken the back-up of your seed for a rainy day. One day that rainy day comes, and due to some reason, your one hardware wallet is damaged or lost.
You are in a hurry to use your coins, so you go to the play store and restore your own wallet using a software wallet app you found in the store.
Alas, you got to know that all of your funds are not lost as it wasn't a reliable wallet, and in haste, you used the wrong one. For such emergencies, it is wise to restore your crypto wallet only on a hardware device like Ledger Nano X or Ledger Nano S. That's why it is imperative to have 2 or more hardware devices like this !!
If you do this one simple thing, you will be able to secure your cryptocurrencies using different wallets and one account, for the long term.
#2. Clone Of Your Wallet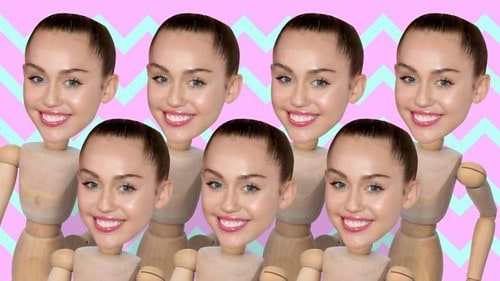 This is another reason to have 2 or more hardware wallets.
Cloning is an easy way to secure your cryptocurrencies. It simply means having the same wallet with the same seed in two separate wallets.
For example, you have set up a new wallet. Let's say Ledger Nano X. You keep this cold wallet home and make transactions from it often.
Another wallet you have at your workplace. This is Ledger Nano S, but you have the Ledger Nano X wallet clone on this wallet. So now, you can access the same funds from the office too.
Wondering !! How to make a clone of your wallet?
To make a clone, you need to use the exact seed words in both wallets. In the above example, if you use the same seed of Nano X in Nano S, you get a clone allowing you to access the same funds from either of these wallets.
Isn't it amazing !!
I, too, have three clone wallets for my crypto assets, and these clones also, by default, serve as a backup for my funds. That's why buying the discounted Ledger Nano's Dual Pack is good.
#3. For Diversification Of Storage Risk
Some extra cautious people even buy multiple hardware wallets for various currencies despite the fact; that one hardware wallet can store many coins simultaneously.
But this is a good practice in terms of diversification of storage risk.
The way to diversify is by storing Bitcoin in one wallet, Ethereum & Litecoin in another hardware wallet and other altcoins in the 3rd hardware wallet.
Moreover, it is an intelligent thing to do because over-reliance on one wallet or one seed is too much risk for your cryptofolio. Image, if you lose one wallet or the seed of one wallet, you will still not lose all of your coins.
#4. For Creating Awareness & Education
It is 2019, and yet many people don't use hardware wallets.
Hardware wallets are the basic building blocks for securing your cryptocurrencies. Not using a hardware wallet is like ignoring an industry's best practices.
Satoshi invented Bitcoin to make us our own bank. But how could we become our own bank if we ignore personal safety and education?
That's if you are someone who knows how to use hardware wallets, then you should volunteer to teach others about it. Create awareness about hardware wallets and make people understand why they shouldn't store their crypto on exchanges or unreliable software wallets.
Some More FAQs On- How Many Crypto Hardware Wallets Can I (You) Have, or You Need?
Can You Have Duplicate Bitcoin Wallets?
You can have as many duplicate Bitcoin hardware wallets as you want. This is the same as having many clones of the same wallet, which I have explained in point #2.
How Many Bitcoin Wallets Are possible?
An unlimited number of Bitcoin wallets are possible.
How Many Bitcoins Can A Hardware Wallet Hold?
There is no limit to it. A hardware wallet can store an unlimited number of bitcoins on it and even store the whole 21 million coin supply.
Which Wallet Should You Buy For Having Reliable Multiple Bitcoin Wallets?
You should buy Ledger Nano X as your primary wallet and Ledger Nano S as your secondary wallet. These two would sufficiently serve your purpose of having multiple wallets and at least two back-ups.
What's The Best Combination of Multiple Wallets to have?
As essential as owning multiple wallets is, what combination you use to hold your digital assets is even more essential. The following are the best combination of different wallets that you can use to optimise your trading experience. Let's discuss them one by one now.
Exodus [Desktop Wallet]
I am a big fan of Exodus myself; it is not a bias, but the features and toolset it comes with, as well as the price it comes at, are all just phenomenal.
As far as the best combination of multiple wallets is concerned, Exodus wallet is just the right fit providing you with free inbuilt online wallets.
Apart from that, it also provides seed phrases to keep you in complete control of your digital currency. Exodus also over supports 225 cryptocurrencies & tokens as well as with Exodus, you can use multiple cryptocurrency wallets and various hot wallets.
I like its pie-chart representation of my portfolio and its capacity to integrate with hardware wallets like the Ledger Nano series and Trezor wallet for several currencies, unlike other wallets.
Integration with a hardware wallet gives individual investors the best of both worlds, letting you use the combination of both software and hardware wallets.
Exodus is a non-custodial digital wallet where you get your seed words to protect your crypto coins.
It allows you to buy crypto coins directly with USD, EUR and GBP in large quantities on multi-cryptocurrency wallets. You can buy different coins using your credit/debit card, bank account or Apple Pay. It is a beautiful application that provides you pro-level control to manage your crypto wallets.
It has a built-in exchange with advanced trading features and 24/7 customer support.
It has Mac, Windows, & Linux versions and has also launched mobile wallets; you can also add it as a chrome extension, making it available at your fingertips.
Ledger Nano S Plus [Hardware Wallet]
Now, if you want a totally foolproof and breach-free cryptocurrency wallet that has some of the best advanced trading specs as well as is reliable yet affordable, you should definitely check out Ledger Nano S Plus.
Ledger Nano S Plus comes with almost all the functionalities like the Ledger Nano X, which is the flagship device of Ledger's lineup.
Ledger Nano S Plus bridges the gap between the Ledger Nano S and Ledger Nano X. It supports 5,500 crypto assets. In addition to this, you can also store up to 100 apps at the same time.
The device is ruggedly designed, made of stainless steel and high-grade plastic. It has a pocket-friendly design with a 123×64 px large screen. Other than that, you can control your crypto holdings with fast execution speeds thanks to its CC EAL5+ and ST33K1M5 chipset.
So you know you don't need to worry about the security of your Ethereum address or any other crypto wallet addresses in the crypto tech world.
Additionally, this Ledger hardware wallet integrates with its Ledger Live App and is compatible with 64-bit desktop computers. It is for sure a one-stop solution to store your crypto holdings and trade at any time anywhere in these cold wallets which is better than hot wallets.
Trust Wallet [Mobile Wallet]
Trust Wallet is undoubtedly my favourite mobile wallet that I have used so far, and I thoroughly enjoy using it because of the security and intuitive UI it comes with.
Trust wallet is a multi-coin HD wallet which supports Ethereum, Bitcoin, Tether, Ethereum-based tokens, etc., all in one basket. Launched in 2017 and acquired by Binance in 2018, these online crypto wallets offer instant crypto to crypto exchange.
Just download the Trust Wallet app, create a new wallet and deposit some crypto coins without any hassle of uploading selfies, forms or anything else, unlike the other crypto exchanges.
Trust wallet lets you earn interest on the crypto holdings, and you can easily track charts and prices with its app keeping you safe from market volatility.
It is a free wallet with no cost to download and set up. However, when you send crypto funds from Trust Wallet to another wallet using blockchain technology, you'll need to pay gas fees set for each transaction. Trust Wallet charges an additional fee as well on the crypto investing made through it, but it is much less than a traditional Bitcoin wallet.
And with the Trust wallet, you don't need to worry about the security of your wallet address because it is also a non-custodial exchange wallet where you can always securely control your own private keys to guarantee security of your money.
Not only this:
Trust wallet supports 65 blockchains; the interface is available in 11 languages that support a whopping 4.5M+ assets and thousands of crypto coins. You can also add the wallet as your chrome extension, which makes it available at your fingertips all the time.
Its wallet application is available for both Android and iOS as well as for your desktop computers with Apple, Windows and Linux OS.
Why Own 2 or More Hardware Wallets?
Now, I believe you must have understood how many Bitcoin wallets one should have. And which wallets are reliable for this cause?
If you ask me:
I am a cautious person who believes in multiple wallets and backups. I have many wallets and many reserves in many places.
This gives me peace of mind, but you need to be smart at managing all those back-ups. So, if you don't want to complicate things, you should have two hardware wallets.
That's sufficient.
So that's all from my side in this guide. Now you tell us in the comments below what you feel about having multiple back-ups. Do you have numerous back-ups? Tell us in the comments !!
Latest posts by Sudhir Khatwani
(see all)